2015.12.17
The truth behind the 100th anniversary of the Levi's® and Cone Mills collaboration.
Sponsored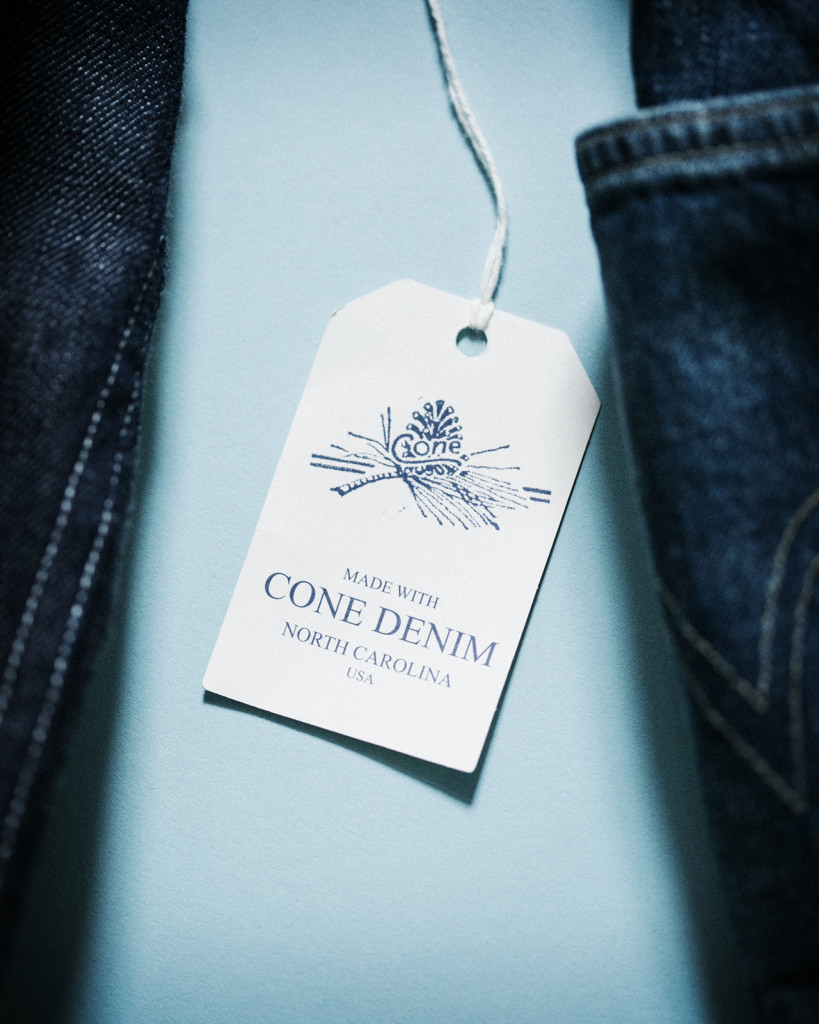 If you are more or less interested in Denim culture, the chances are you would have heard the name 'Cone Mills', a long-established denim manufacturer that continues to make high-quality denim in Greensboro, North Carolina, in the United States. Why are people still fascinated with company's denim? I look back over it's history revealing the relationship with Levi's ®, which celebrates it's 100th anniversary this year.
Photo, Osamu Matsuo | Text, Shuhei Sato | Edit, Issey Enomoto
Jeans began with Levi's®
Levi Stauss & Co. is the father of Jeans and story of it's birth is also well known but will recap here once again.
It was 1873. At that time, America's population had exploded due to the discovery of gold mining and the strength of 'gold rush' with Levi's® establishing it's current home in San Francisco, the fastest growing port town in the country. Working labourers had asked for rugged work pants to withstand the harsh mining conditions. In response to their request, tailor Jacob Davis designed work pants had contained rivets (metal studs), and t's patent was obtained on May 20 his business partner Levi Strauss, who ran the general store. This became the prototype for Jeans and the reason they're referred to as being 'pioneering'. In 1890, the standard handed down and inherited by the 501® was born.
Sourcing the best fabrics and arriving at Corn Mills.
The biggest feature of the 501®, the rugged construction used with the 'XX Denim', represents the highest quality. Initially they were produced by stocking denim from the manufacturer Amoskeag, but in order to achieve the best quality, Levi's® acquired the right to use Corn Mill's 'Shrink-to-Fit' (Selvage) from Corn Mills in 1915. This gentleman's agreement is referred to as 'The Golden Handshake' and in 2015 the relationship between both companies celebrated it's 100 year anniversary.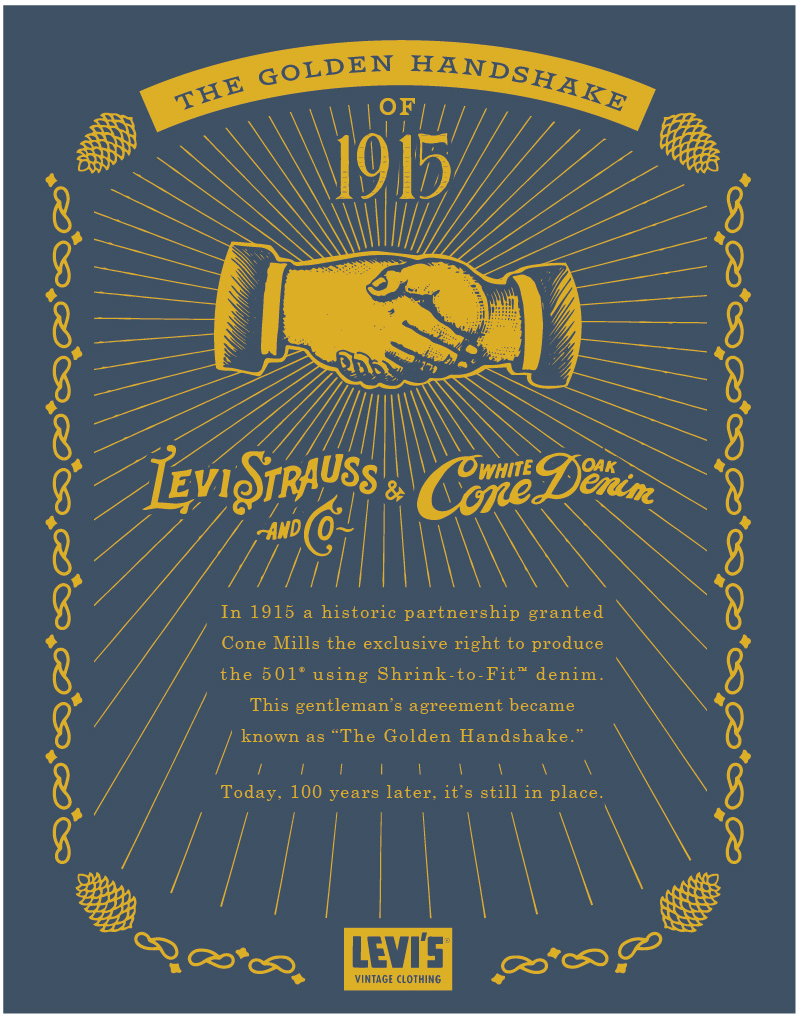 'Right Hand Twill x Shrink-to-Fit' Denim has the best ageing.
For Levi's®, Right Hand Twill is a by-word for this Shrink-to-Fit denim. According to the saying 'shrink fit', they dared to use a high-shrinkage denim that contracts when repeatedly worn and washed, shrinking to fit the body perfectly. This takes advantage of rival manufacturers that use Left Hand Twill, subjected to a sanforized process, and sold without the need to shrink afterwards. As Right Hand Twill is made in the opposite direction to the general left twist of yarn, its looser with irregularities and the result is stiffer. Left Hand Twill cloth becomes flat and soft like the yarn twist itself. This distinction produces a puckering and difference in discolouration, proving to be one of the Jeans distinctive charms.
The more Right Hand Twill was beaten and worn, the more it had a fabric feel and discoloured with patterns of shading around the thigh (referred to as the 'beard') and behind the knee (also, the 'honeycomb') marked with deep wrinkling. On the other hand, the Left Hand Twill denim had strong vertical striping due to the sense of flat fabric, so much that it's blueish discolouring had no shading and clear wrinkling hardly occurred with continuous wear. The approval from this old denim from lovers of used clothing made the value of Levi's® in the vintage market unflinching.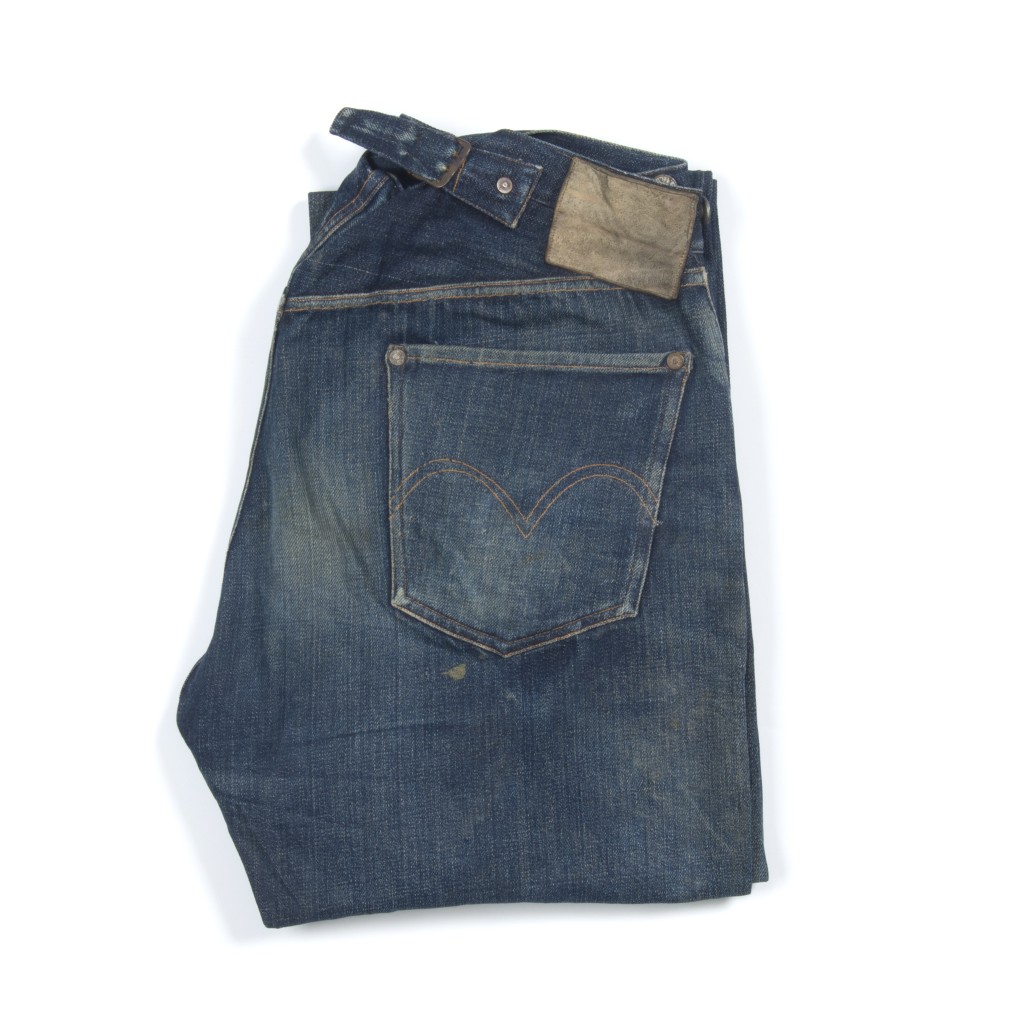 501® from the beginning of the collaboration with Cone Mills at that time. From Levi's® archive material.
A rare maker who still carries the ideals of 'Made In America'.
Corn Mills is an essential part in helping talk about Levi's®, however, even if you have heard the name, maybe only a few people know the whole story?
Cone Mills has a long history with it's predecessor founding the company back in 1891 in Greensboro North Carolina. In 1905 a denim factory was established, named White Oak on account of a big 200 year-old tree that grows on the same site. It still operates of course, and is now known as the most iconic denim factory in the world.
In such a case as Cone Mills, it is not unusual for employees and several generations of families to continue working together for more than 40 or 50 years. One prominent individual who worked at White Oak factory carrying the company history with him is Elbert Frank Williams.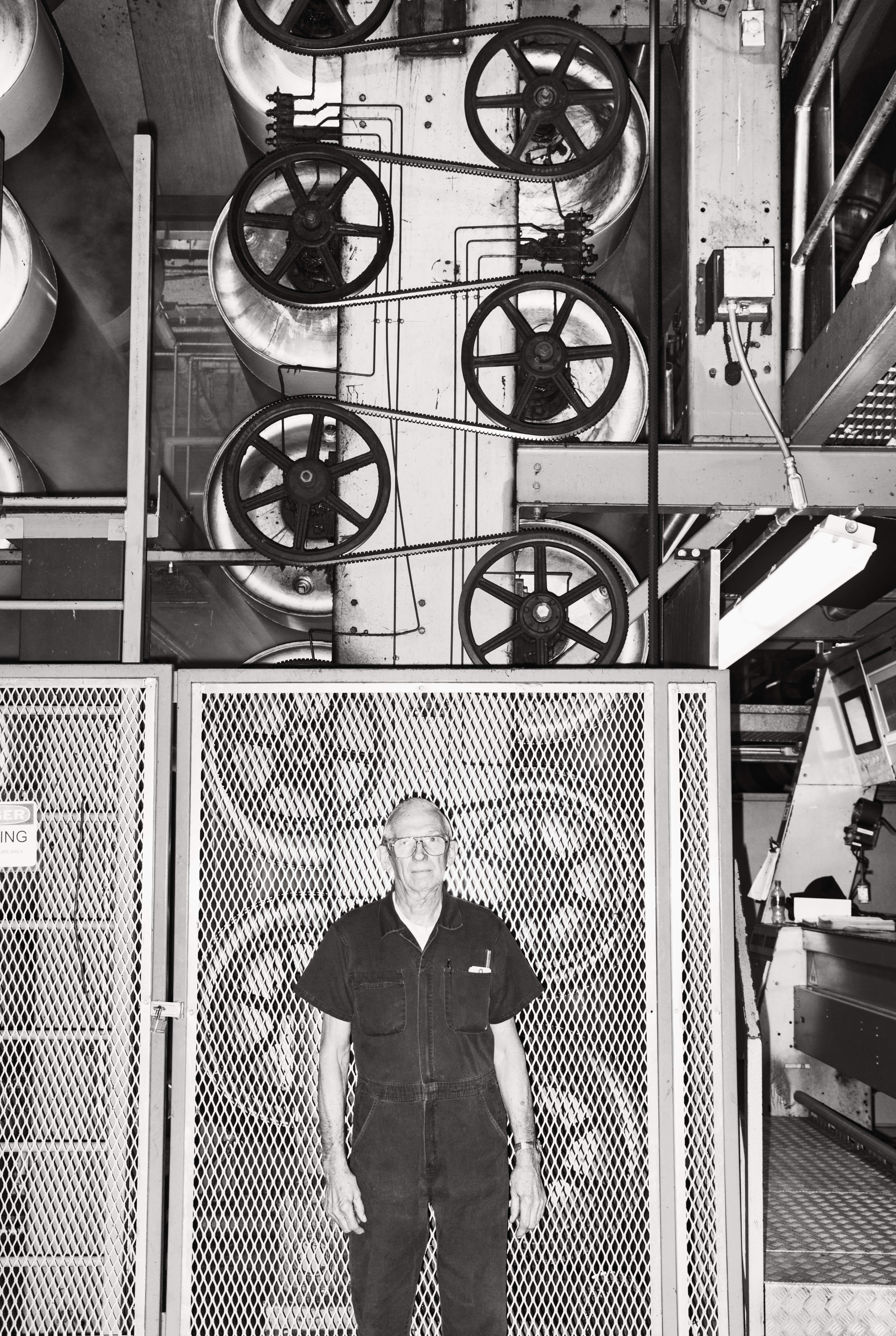 Talking of a living legend with over 60 years of service.
Frank was born in 1935 and joined Corn Mills in 1954. Even now he hasn't changed from when he was a new employee, slim and healthy wearing smooth overalls.
His job is fixing machinery at the factory, modestly "installing nearly all the machinery on site, learning by himself how to repair, and fixing only what needs to be fixed." Everyday he wanders several miles in a row, gluing machinery, checking the status of equipment to fine tune their pressure and speed and maintain a level of productivity at Corn Mills' White Oak factory. If need be, he makes replacement parts by hand.
Precisely because there are lessons to learn from such a long history as Frank's, machinery from the good old days run in parallel with the modernised factory.
"Even when I was drafted by the Vietnam War, Christmas bonuses and a special salary were paid. Even politically, if there was an economic crisis, it is the best company that protects employment. The same applies to the customer. They are honouring their commitment to Levi's®, whatever difficult circumstances might be. During the oil crisis, I organised a special storage tank to be be installed to avoid the factory from shutting down."
You can feel 100 years of history appear in the collection.
Levi's® and Corn Mills relationship of trust has become an unshakeable thing even after 100 years. This season's Levi's® Vintage clothing will develop a tribute to the people that contributed to the 1915 501®, Corn Mills factory, and the development of denim. The Levi's® Vintage clothing will analyse the denim archive of Levi Stauss & Co. and Corn Mills developed jointly with White Oak factory and use denim cloth that has been faithfully reproduced.
It seems to be woven using the old power loom which Frank dares to repair, not to mention working on the floor made from an old tree. The floor is not made of modern concrete, creaking and delicately swaying when it's walked on, and interesting because it is said to be the same finish and texture now as it was before. I want you to experience the importance of it's history and be passionately obsessive right down to a single thread of yarn.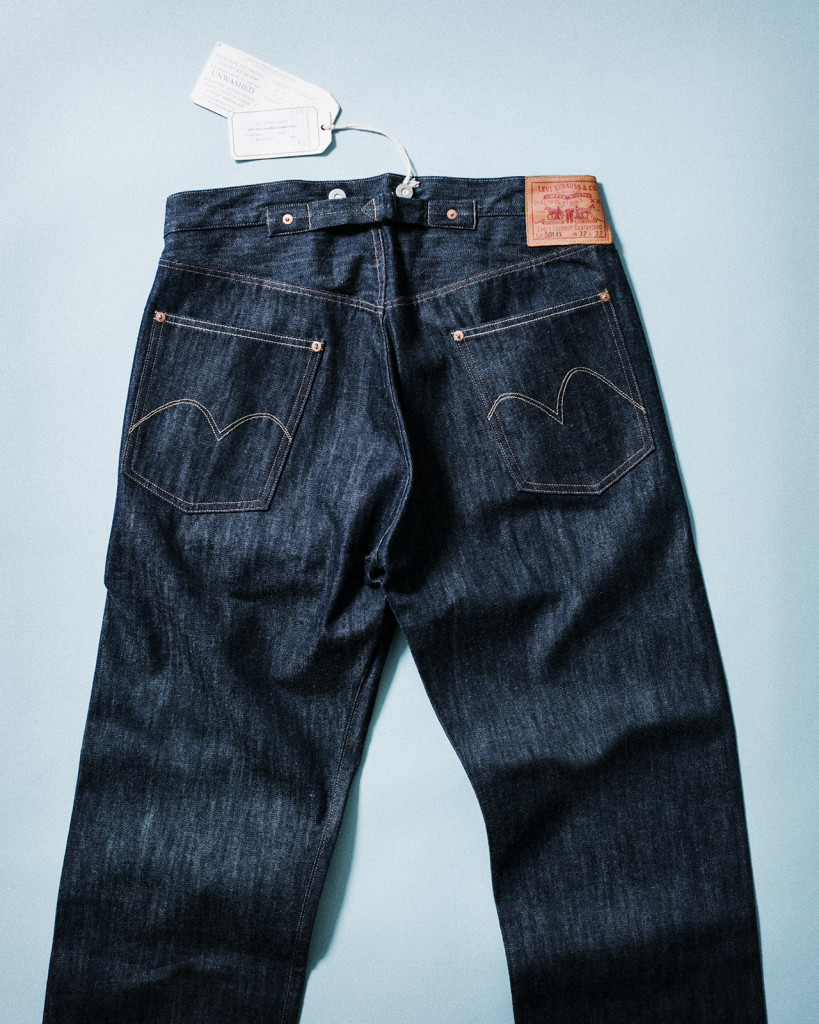 1915 501 15501-0004 Rigid ¥28,500+tax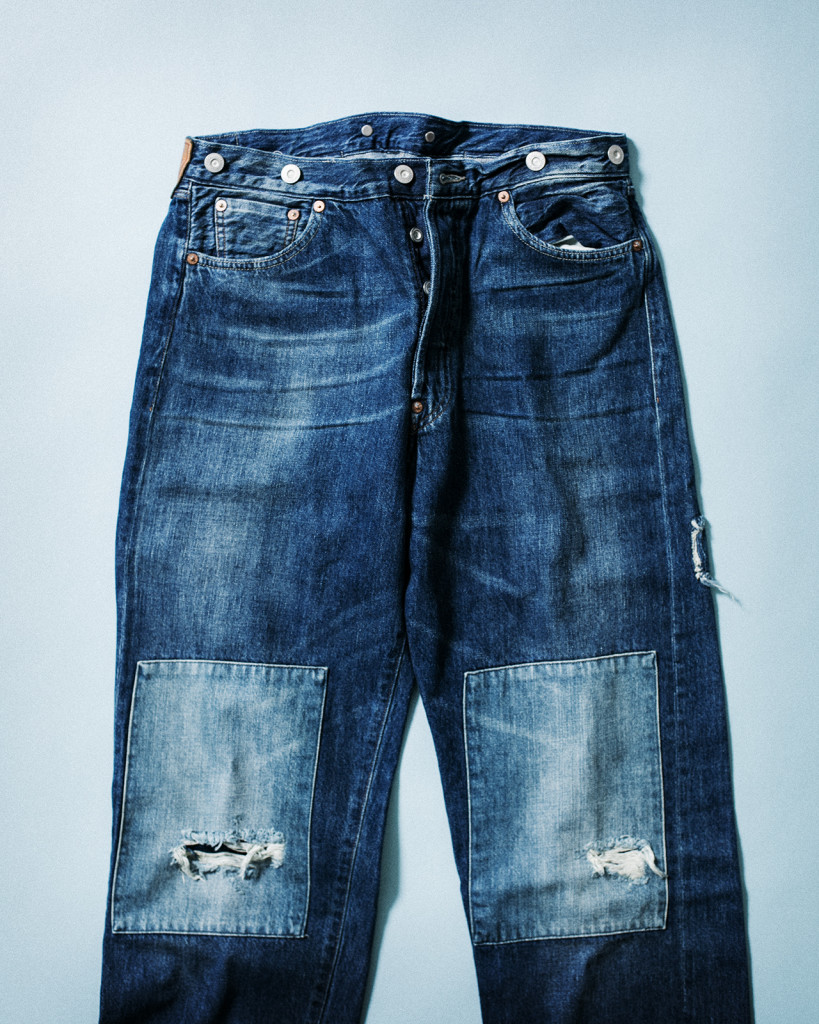 1915 501 15501-0007 White Oak ¥32,500+tax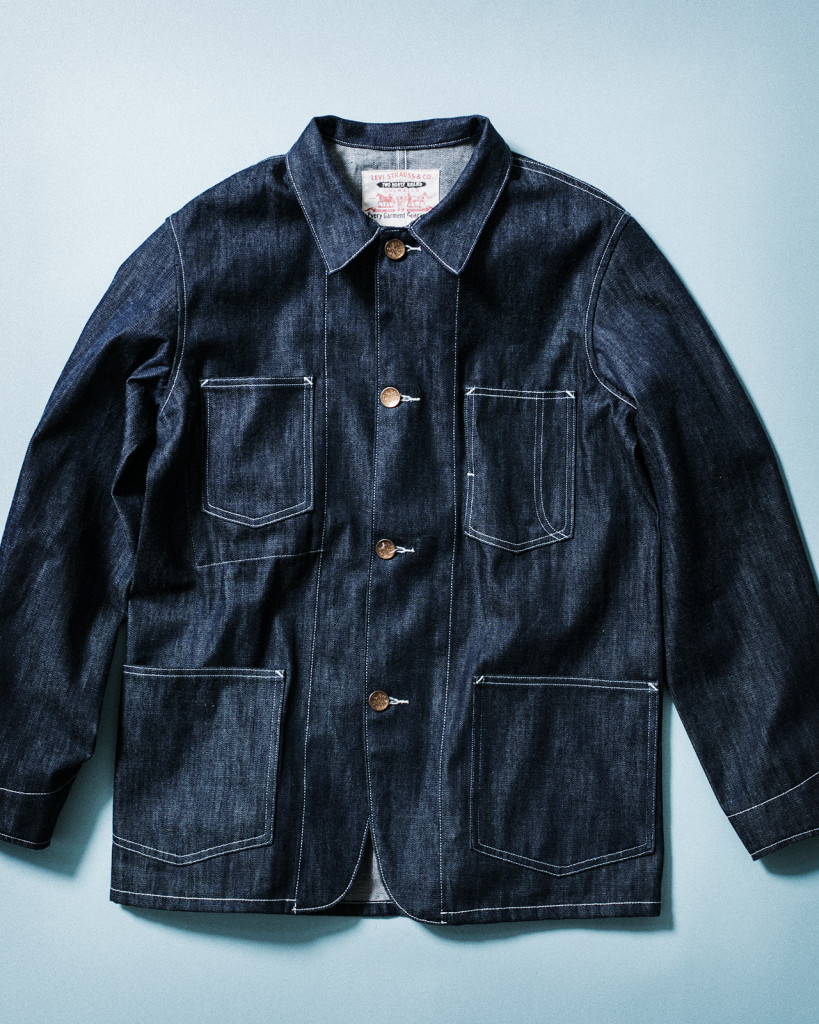 1915 Sack Coat: 52191-0003 Rigid ¥47,000+tax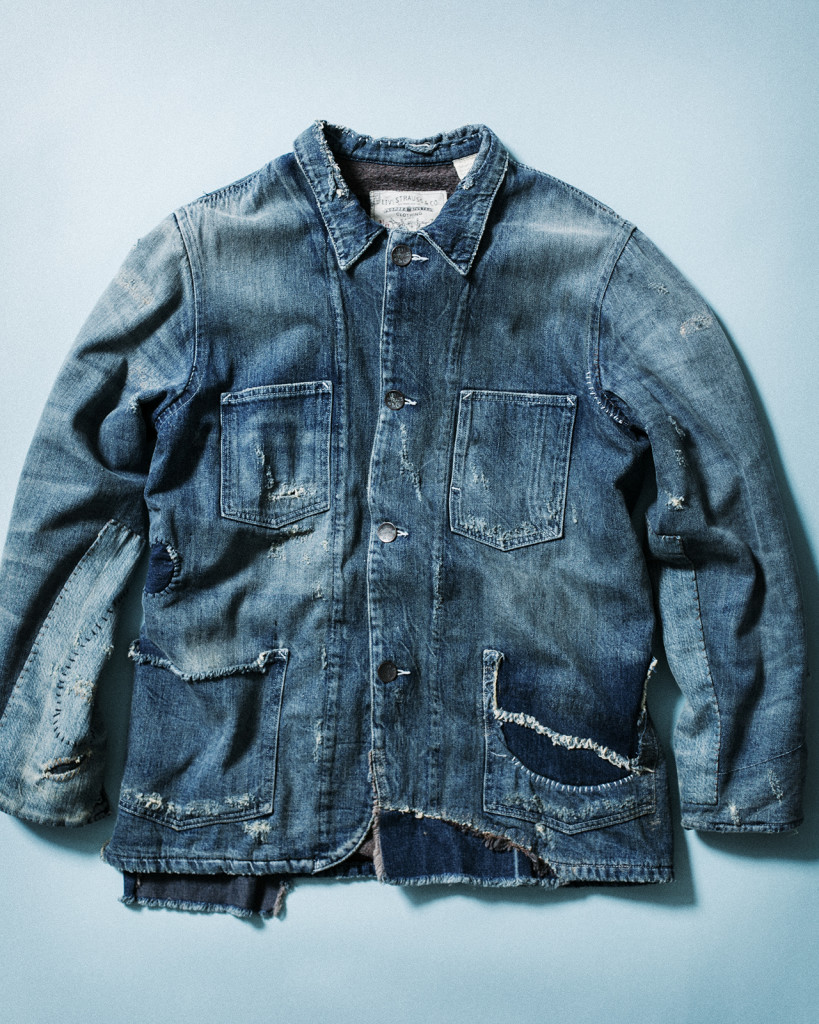 Blanket lined 1915 Sack Coat: 70352 0002 Single Jack ¥75,000+tax