2020.12.03
Archive exhibition of industrial design master Dieter Rams, Braun and Fragment clocks on sale as well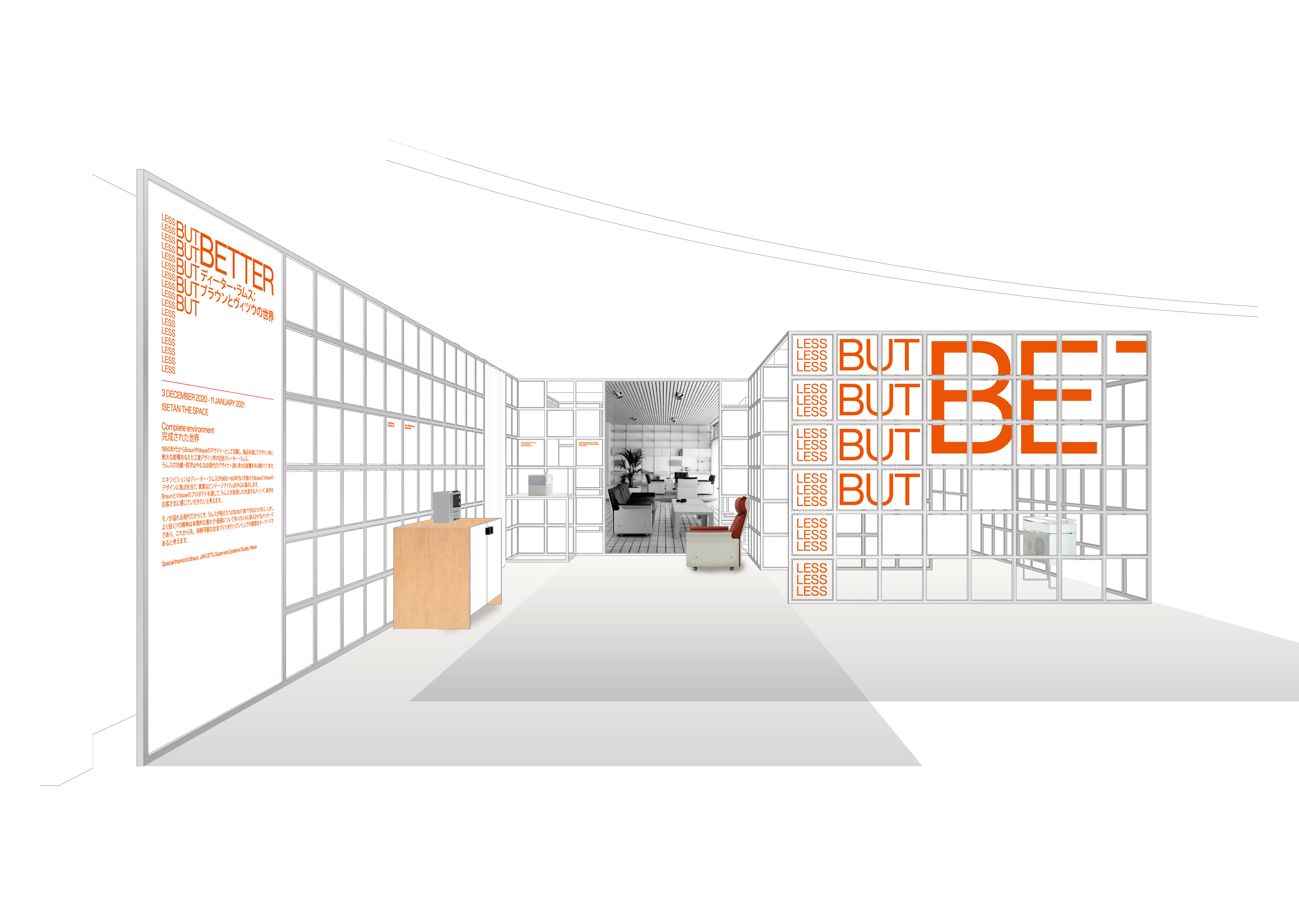 Dieter Rams, who advocated "LESS BUT BETTER (less, but better)" and was active as a designer of "Braun" and "Vitsoe". The exhibition "LESS BUT BETTER Dieter Rams: The World of Braun and Vitseur", which still has a great influence on modern product design, will be held from December 3rd to January 11th, 2021 in Isetan. It will be held at ISETAN The Space in Shinjuku.
This exhibition presents valuable archives he worked on in the 1950s and 1960s. In addition, a limited collaboration item between "Braun" and "Fragment" presided over by Hiroshi Fujiwara will be on sale for a limited time.

"D55 Exhibition Stand"
The venue adopted a design inspired by the "D55 Exhibition Stand" used at the "Dusseldorf Wireless Equipment Trade Fair" held in 1955. It is an epoch-making method of exhibiting in an isolated space so that you can immerse yourself in the world view of audio equipment, which was a new product of "Braun" at that time. The venue is divided into four themes, "Amaze", "Develop", "Focus", and "Marchandising", and Rams's minimalistic and timeless world view from different perspectives. Can be experienced.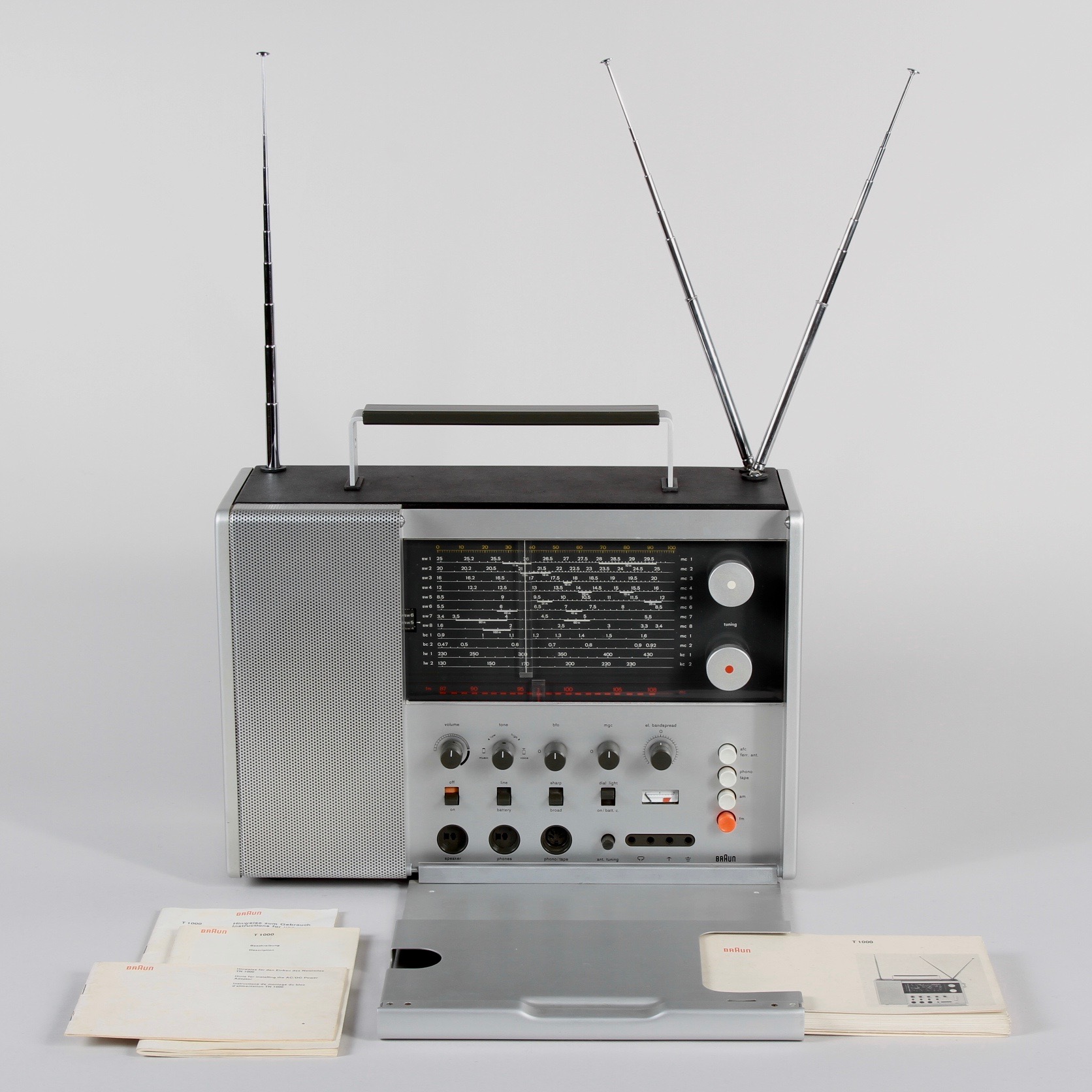 "T1000 Radio" which is also stored in MoMA (Museum of Modern Art, New York)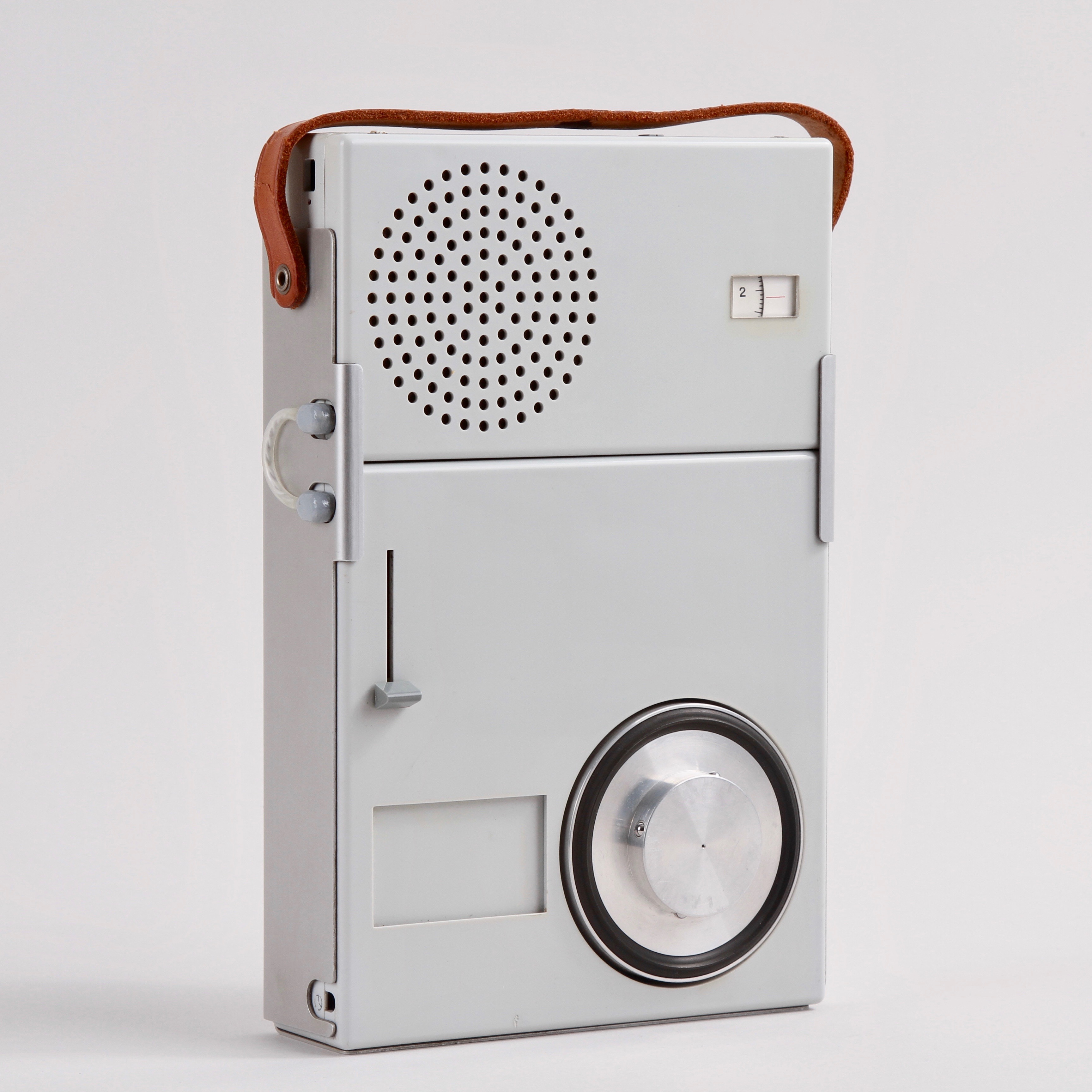 Portable radio & record player "TP1"
In the "Marchandising" area, goods such as items limited to this exhibition will appear. Various items such as the actual "621 table" to be exhibited and sold and small items such as pencils, DVDs and posters will be sold.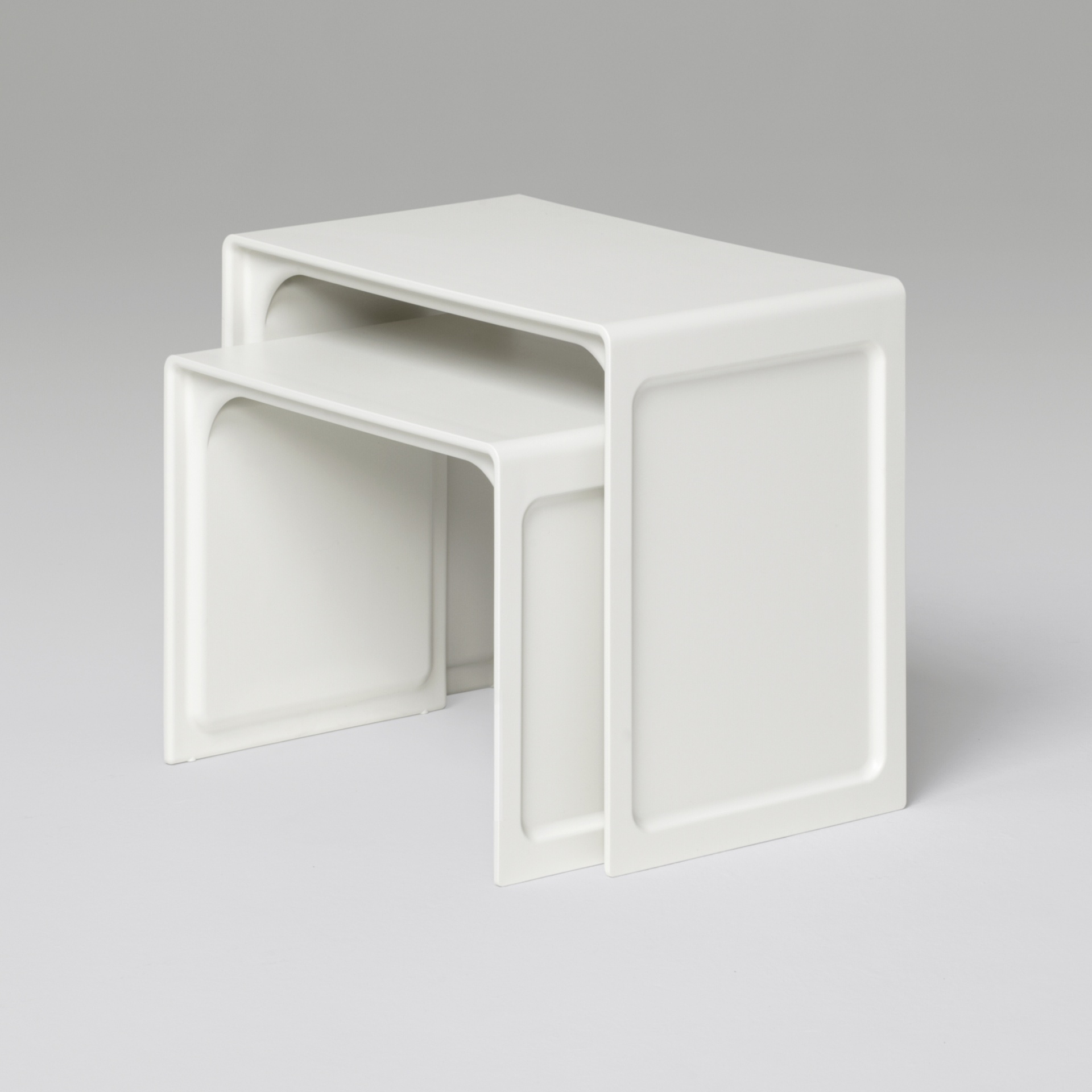 "Vitsoe" 621 table (pair) (off-white / black) 110,000 yen (tax included)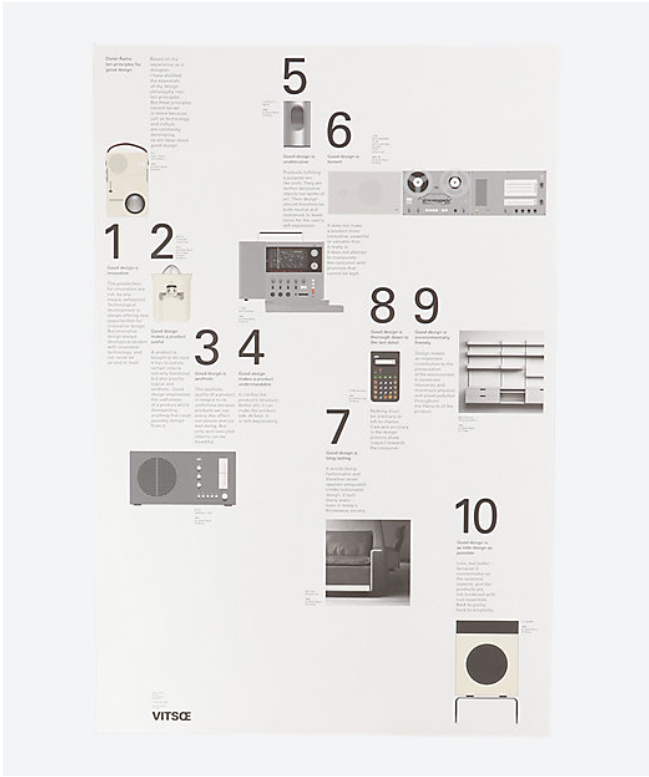 Dieter Rams '10 principles poster 6,600 yen (tax included)
The "Braun x Fragment" collaboration collection sold in the same area consists of all three types of clocks that incorporate the essence of "minimal beauty" common to both "Braun" classic analog watches into detail.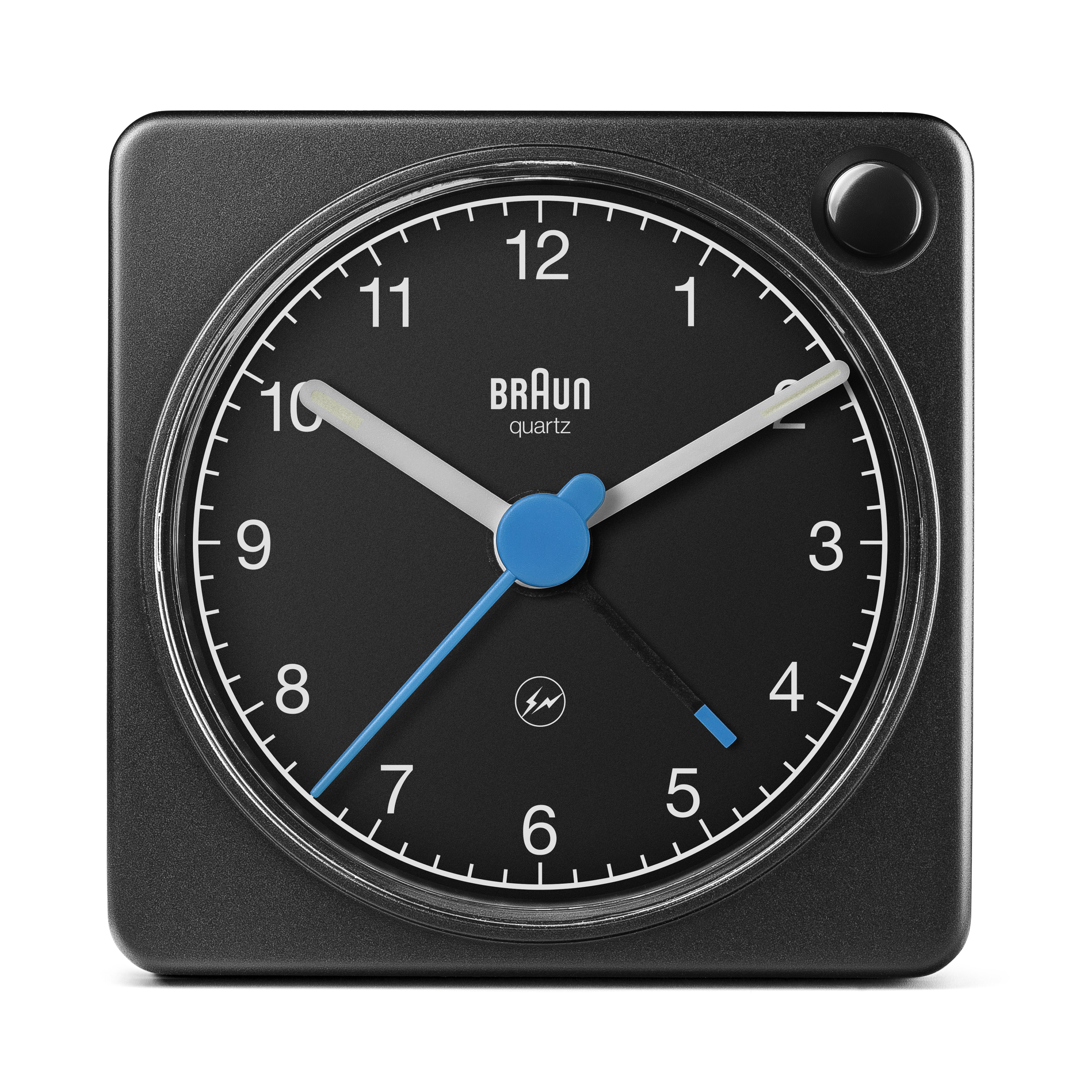 Classic Travel Analog ue Alarm Clock (gray / black) 5,170 yen (tax included)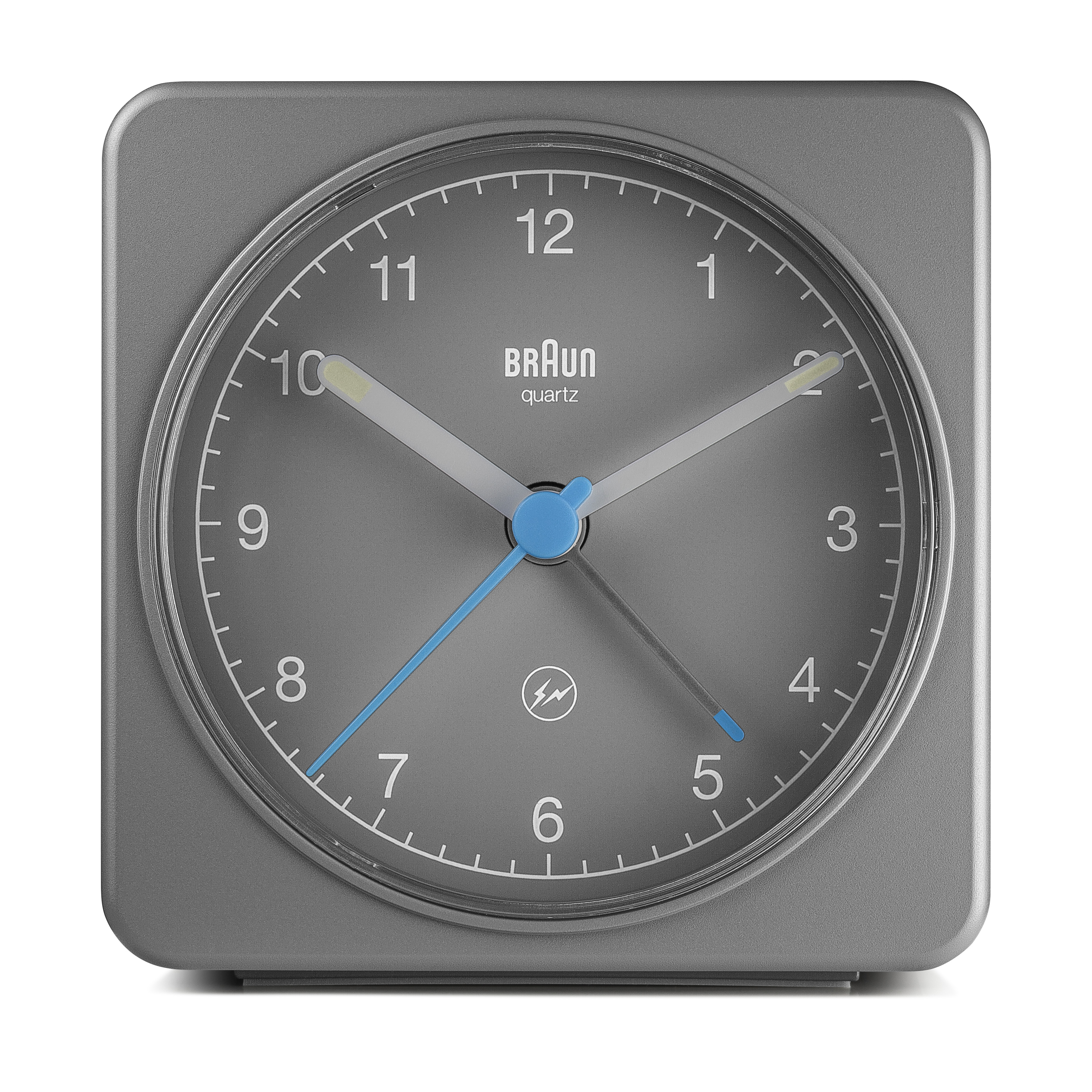 Classic Analog ue Alarm Clock (gray / black) 6,050 yen (tax included)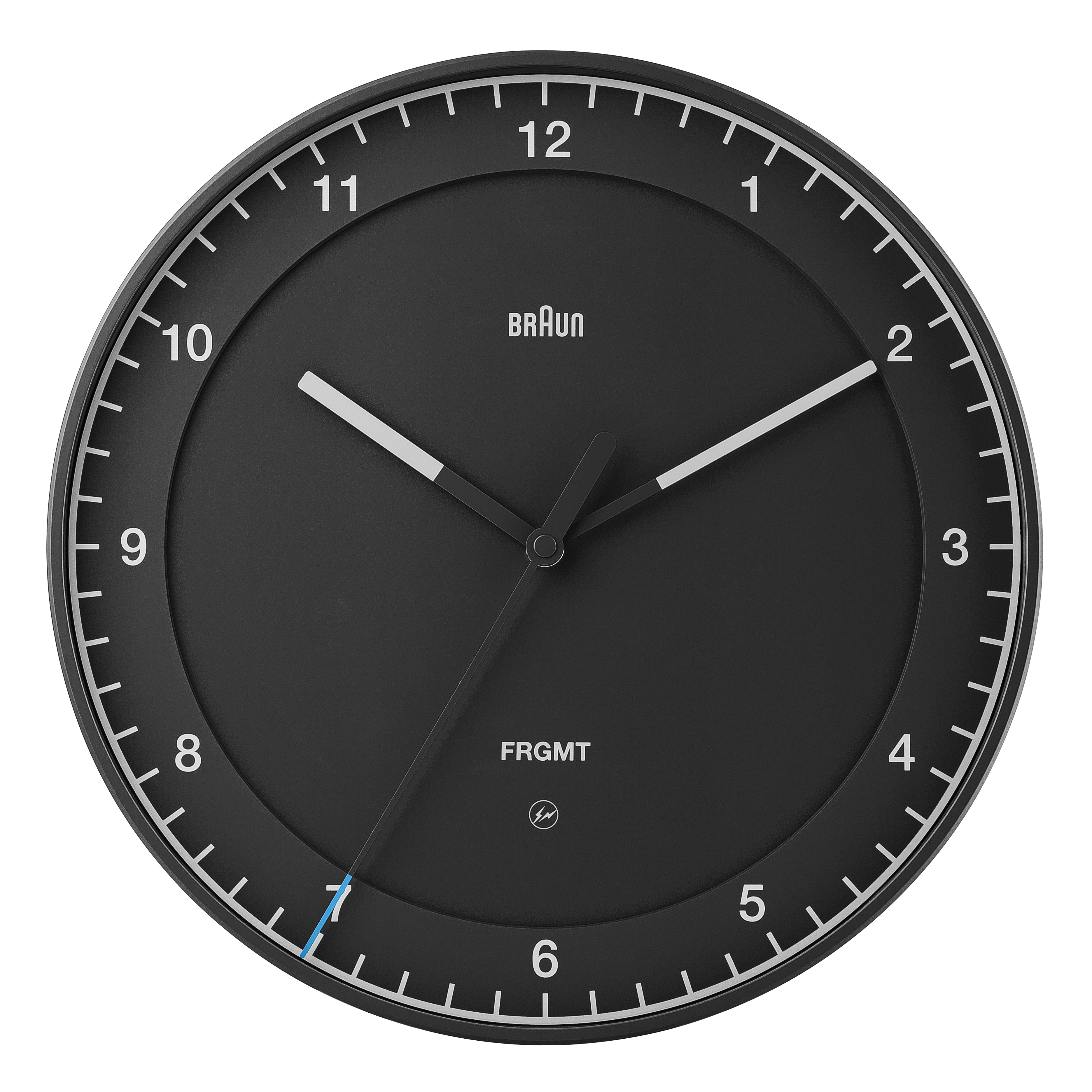 Classic Analog ue Wall Clock (gray / black) 9,900 yen (tax included)
The yellow second hand, which is the icon of "Braun", has been changed to blue, and the dial has a lightning bolt mark of "Fragment". All models are included in the Braunx Fragment package.
■ LESS BUT BETTER Dieter Rams: The world of Braun and Vitseur
Session: Thursday, December 3rd-Monday, January 11th, 2021
Venue: ISETAN The Space
Address: 3-14-1 Shinjuku, Shinjuku-ku, Tokyo 160-0022 Isetan Shinjuku Main Building 2F
Over-the-counter sales of the "Braun x Fragment" clock collection
* On December 3rd, the first day of the event, lottery sales will be held at the pass market. Those who wish to participate in the lotteryPassMarketMore application required.
Application period: Thursday, November 19th, 10am to Wednesday, November 25th, 11:59 pm
Lottery result distribution: Scheduled around 6:00 pm on Friday, November 27
Online Store : ISETAN THE SPACE
* From around 10:00 am on Thursday, December 3
* Up to 1 item of "Braun x Fragment" can be purchased per person.