2020.02.09
Smart EQ for two
Smart made its shock debut in 1998. The model was changed to the second generation in 2007 and the third generation in 2014, and all models were converted to EV at the timing of the facelift from the 2020 model (all gasoline models were abolished).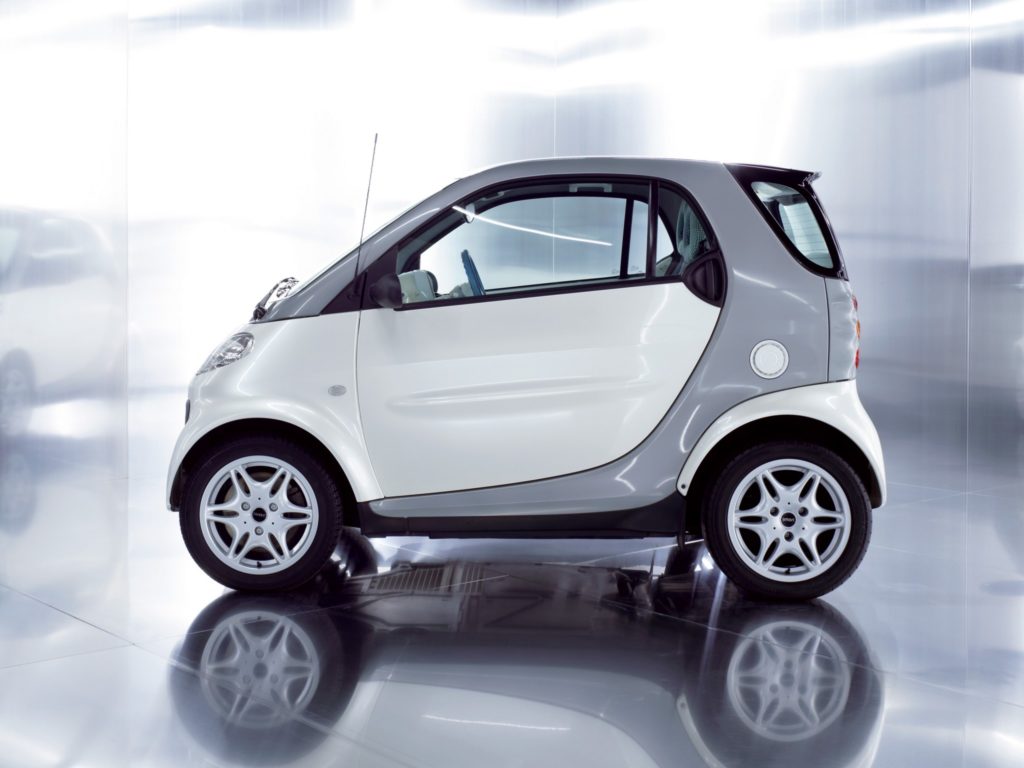 The first Smart which was amazingly short. Great design even now. This atmosphere is because the wheels are small.
Every time a model change was made, the image of Smart lost its original concept, but the overall length of the original was 2,500 mm and the latest model was 2,695 mm, so it actually increased by 19.5 cm (about 8%) It's just that. Calculation that width became 10% wide.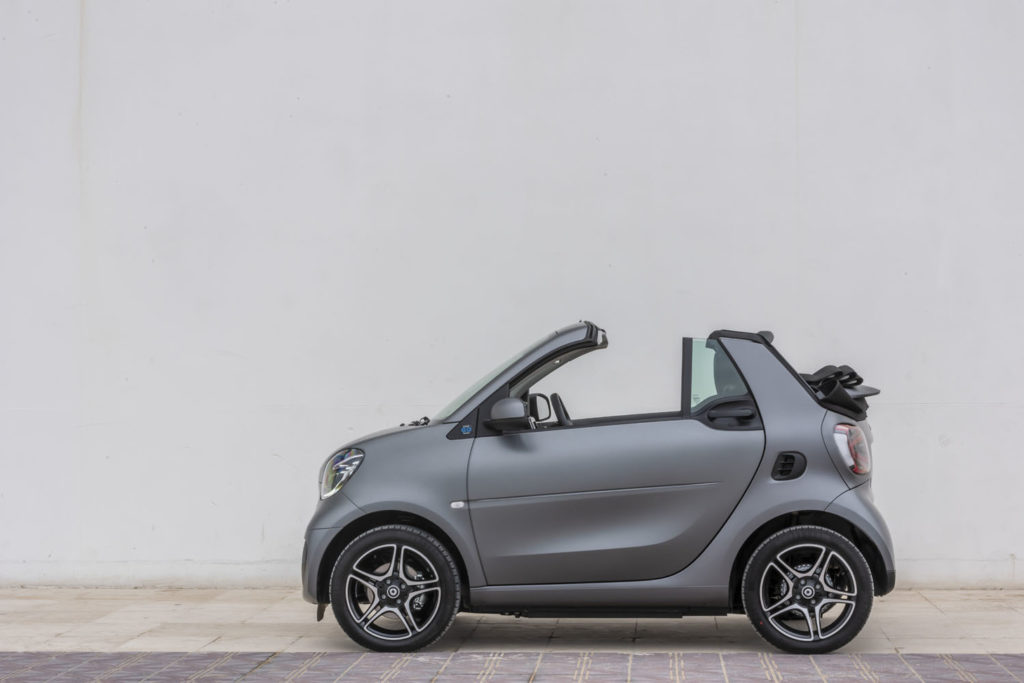 If you look at this, the proportions that are not as short as the first ones are extremely short. As the parts such as the headlights and the wheels are larger than the initial model, the strange "small feeling" is conversely emphasized.
Considering that it is necessary to meet strict standards such as collision safety, it may be necessary to be satisfied just to keep this size.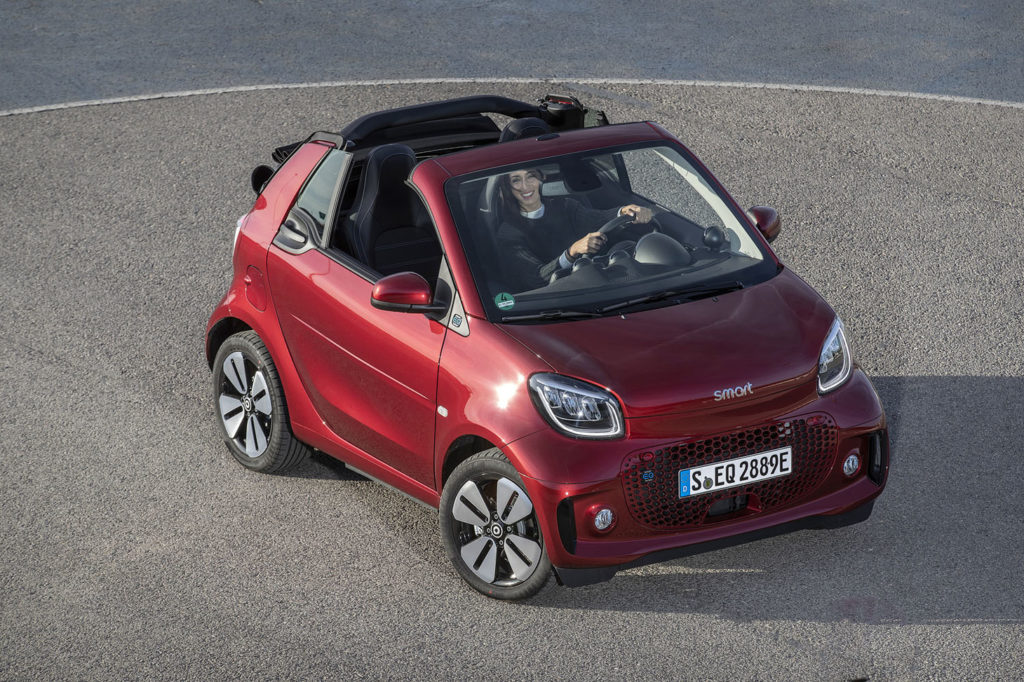 This wheel design is a bit interesting. As with Tesla, wheels with a concept based on air resistance to appeal the EV feeling may be trendy.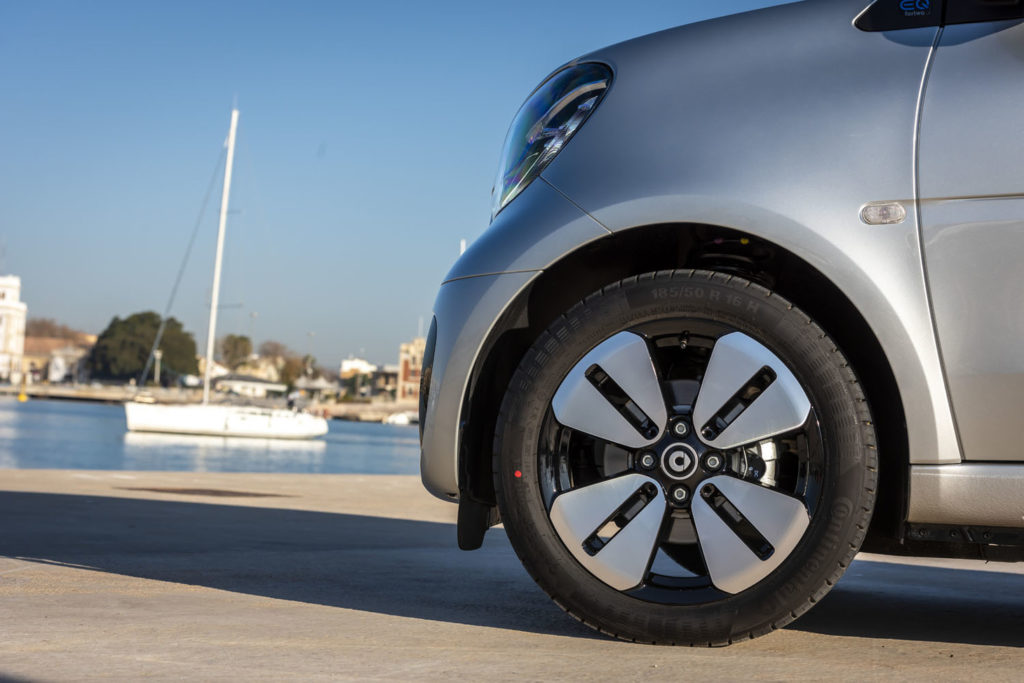 The rear combination lamp becomes a flashy graphic. I think the image has changed quite a bit.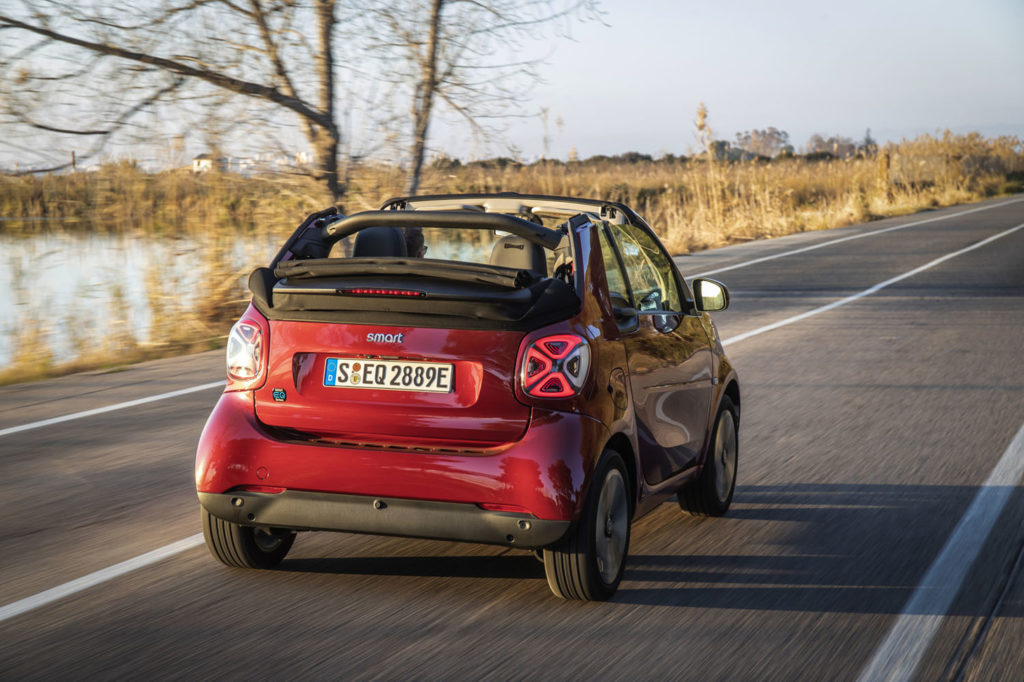 The interior has also become quite luxurious, but I feel that it has inherited the Smart image to some extent.