2019.02.27
"Stylist personal items" Private items loved by Koichiro Yamamoto Vol.1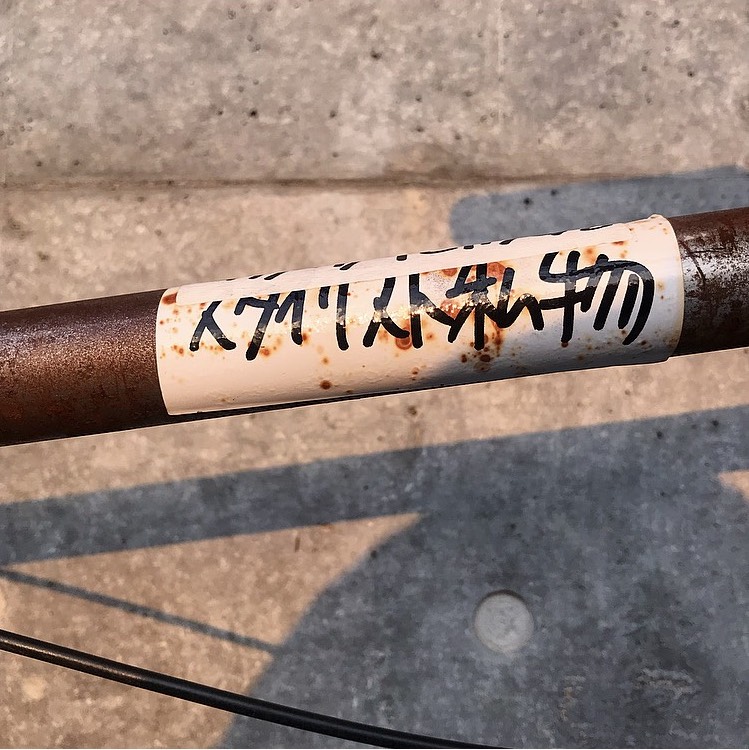 The stylist Koichiro Yamamoto's activities can not stop only with stylists. "Recently, I can sometimes call out private items ..." He sponsored his own label "Stylist personal items" and collaborates with favorite brands that have been selected from that point of view. It continues to update numerous items to stocks. His workplace in a certain place in Tokyo is a treasure house where interesting personal items gather. Among the personal things I love in such special places, I pick up the most "intimate" items now. Introduce along with photos taken by Koichiro himself.
Photo_Koichiro Yamamoto Text_Mio Koumura
■ Imoneol 100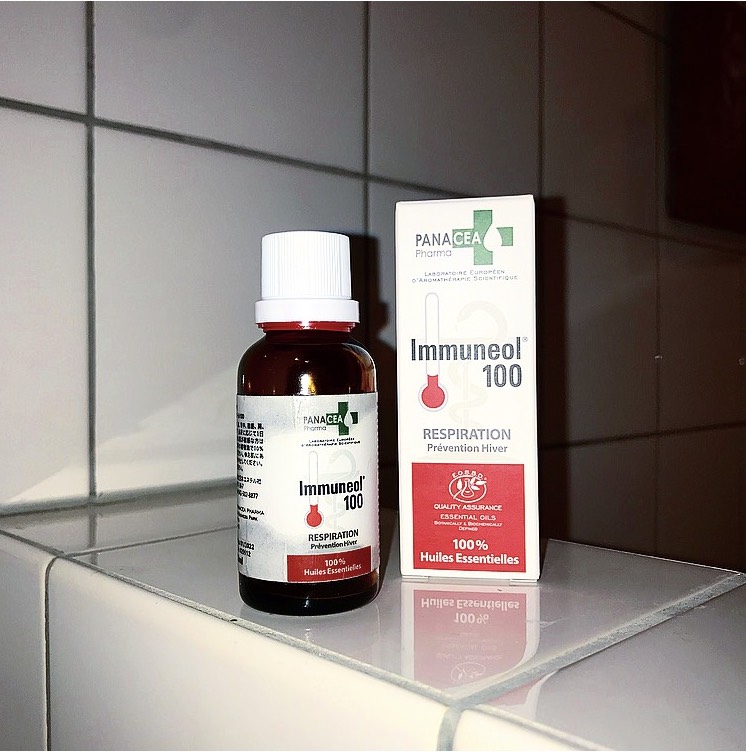 Immuneol is a refreshing lotion containing nine natural 100% essential oils. It is said that his wife has used her favorite things recently and it has become possible to incorporate it into his own life. In Europe it is useful as a versatile oil, and even in Japan there are a wide range of fans from children to elderly people.Supplier'sARTS&SCIENCEHandling starts in 2016. Some say that someone uses it in a dry plane during flight. Best selling items that cleared strict EU standards.
■ Outsider Art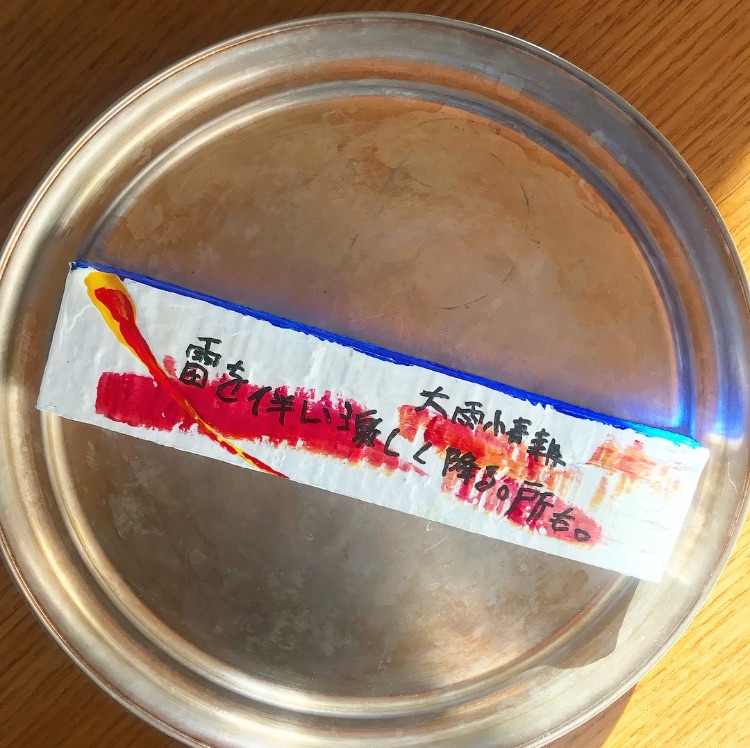 A birthday gift from Mr. Kyoko Ide who has friends for about 5 years. This is an art exhibition by Mr. Ide at a work exhibition by Shochu Gakuen held at Aoyama Gallery. "I was passionate and there was a coolness that I could not catch up with so much, which is not understood by the translation, I remember thinking that it would not come out thinking, and that this is not exactly such an enemy I am reviewing the impression that I encountered the work and talking about the reason I gave it as a present. "I think that suddenly innocent matches to Koichiro who is more sensitive than anyone.I think that seriousness that Koichiro's seriousness and selfishness goes back and forth is solid purity."
■ Com De GyasonSafety pin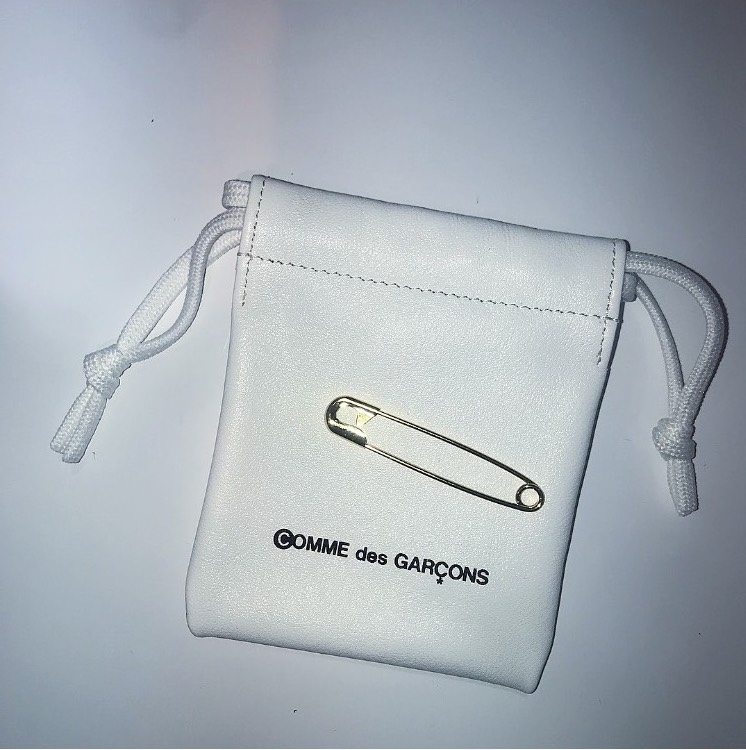 The thing that showed me with the discovery that "Recently, bags for preservation came to attach" is that of "COMME des GARÇONS (COM DE GARSONS)" that I have purchased many times, Safety pin. Although there is no mention of the brand name, it is just a safety pin at first glance, but if you look closely you can feel slightly the com de Gyarus likeness in the design of the clasp part. It is a classic accessory that it is sold for over 20 years ago, color only gold plated. Koichiro seems to continue using and attaching like a partner in work and private life. Size is 4 types from 4 cm to 8 cm. It is still sold only at the Aoyama shop.
■ Astier de Vilat's incense burner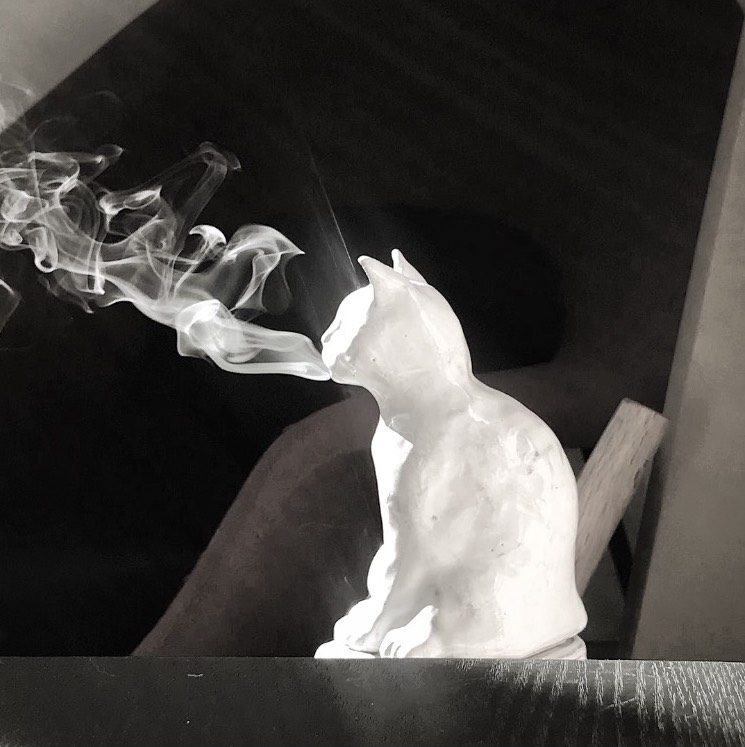 Mr. Koichiro who adores the cat, such as "I have learned about human relationships with encounters with cats". This "I received as a new construction celebration from a friend"Astier de Villatte (Astier de Villatto)"The insense burner is settled in one corner and gazing at the landlord and visitors. Astiee has been collaborating with artist Setsuko Kurisovska de Laura, wife of Buddhist Baltius since 2014, and the cat's incense burner is its first collection. Baltis who has loved cats as well as painting as a work often as his own incarnation. It is finished in a design that makes Mrs. Love feel like like the smoke of the incense leaking from the mouth and its appearance superimposed himself, also known as a smoker.
■ Ender schema pipe chair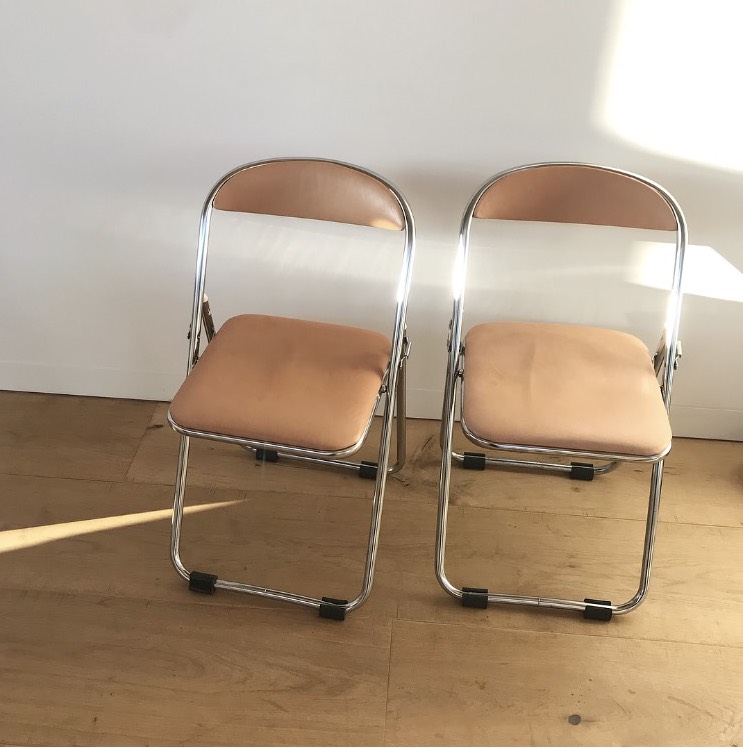 A pipe chair lining up in the workplace. Vinyl chloride is usually used for the backrest and the seat chair, but you can enjoy long-term change due to the stretchy leather. This is designed by Ryo Kashiwazaki "Hender Scheme (Ender Schema)Thing by. It was produced as an item of the new line "re_creation" which started when opening the first store of directly managed shop "Skima" which opened in Ebisu in 2016, and the second shop opened at Kappabashi even now it is expanded only at the first shop (Some, except at the time of the event). The material can be chosen from two kinds of hose leather and pig leather. Keep "KOKUYO" stamped on the metal part behind the back as it is. It is an item that makes you feel the origin of "Ender Schema" that adds new perspectives to existing ones and suggests new interpretations with secondary creative thinking.
■ Kesennuma fisherman calendar
Photographer Yuki Okuyama photographedKesennuma fisherman calendar in 2019. "I saw a picture of Ms. Okuyama who manipulated water, and I heard that the voice was spoken (Kesennuma Tsubaki Kai Takahashi chairperson) whether it was a fresh and transparent photograph taken," Progress. Depending on the weather, depending on the weather, what kind of shooting can be taken on that day, while having compatibility with fishermen, it was his character as well that he was able to shoot on a fishing boat. "It is a fisherman who seems to be a rough one, but it is a world that does not allow people to work for a long time with the same members on a narrow fishing boat without losing human power.And I took a job posture unique to such a fisherman and the real face I think so, "Takahashi said. In Canon Gallery S of Tokyo / Shinagawa, the latest photograph exhibition "Okuyama" will be held from March 7th.

■YU&ME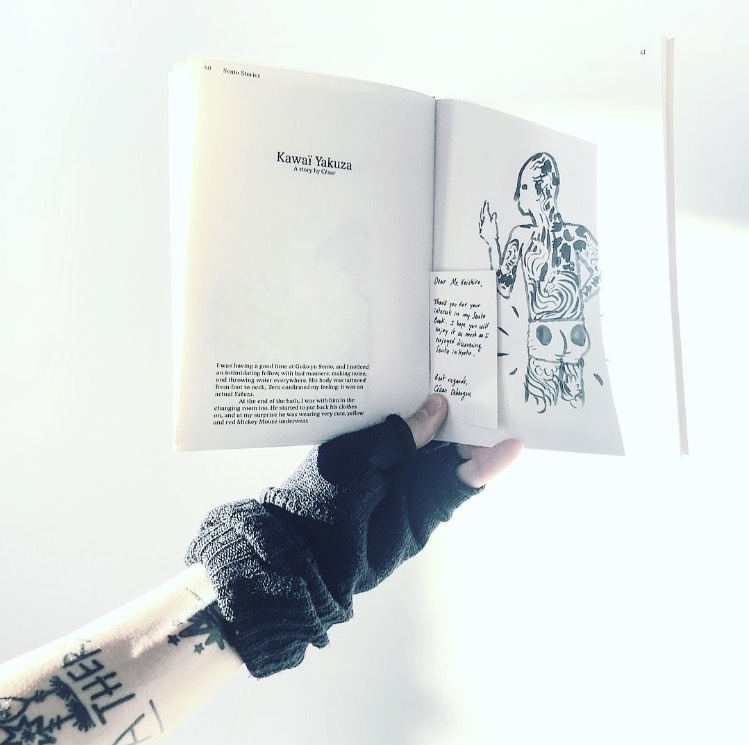 In KyotoSaume's Ume hot spring"YU&ME" arrived from Sanjiro Minato, who runs Sesa-kun, who lived in Kyoto for 6 months as an exchange student at Kyoto University of Art and Design.Cesar Debargue) ZINE (Jin) was produced. Cesa-kun who initially was "a strange experience" said, "Sento is perfect for learning about regional culture, and at the same time it is a very sacred place, not only relaxation but also aesthetics lurking in public baths and goodies" And attracted attention to its charm at once, "I thought about spreading my knowledge and making a guidebook with humor, which will allow local people and foreigners to know the attractiveness," he said. One book editing the original illustration of aiming at a graphic artist, an interview with people who love public baths, photographs, etc. is packed with a bias to the sento. By the way, the public bath that Cesa-kun is most memorable is Heian-yu. "Although it is a small public bath, you can taste the local atmosphere. After having finished the work, you had to eat ramen, go into the public bath, drink coffee and close off the day was a daily routine.GOKURAKU".
■ Hermes hair brush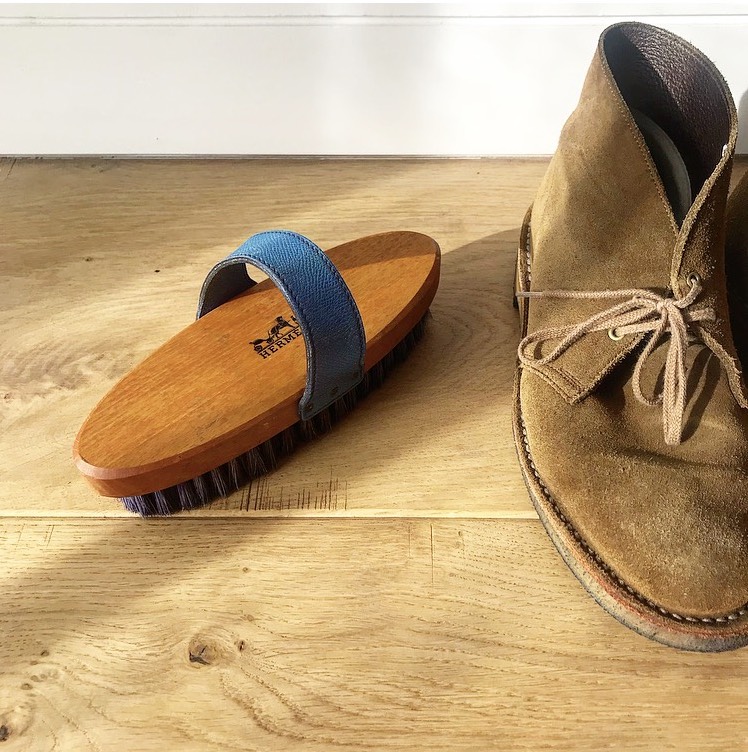 The hair brush of "HERMÈS" purchased several ten years ago was made to stroke around the horse's face and adjust the coat, but Koichiro is using it for maintenance of sneakers and desert boots It is said. Pig hair dyed in deep blue, possessor of the same color leather. A stamp of a brand logo (horse, horse-drawn carriage, follower) brought to the center of a wooden handle. "I thought it was a deeper color" and made me feel attached to the nostalgic change in coat color. Although it is a standard that is handled as a harness for many years, unfortunately, only the black pig hair brush currently available in the country. The color of the leather of the current product is available in three colors, black, orange and brown.

▷ Yamamoto Koichiro@ stylistshibutsu
Born in Kyoto in 1961. He grew up in Tokyo and acted as a free editor since college. In addition to working on men's styling, such as magazines, advertisements, commercials, and CM, he is involved in brand direction. In 2016 and 2018, I won two ADC awards as a creative director.