2017.05.16
'BIOTOP Gallery Shop curated by hiromiyoshii' to be held at BIOTOP Shirokanedai
'BIOTOP Gallery Shop curated by hiromiyoshii', a curated art event by gallerist Hiromi Yoshii will be held at at BIOTOP in Shirokanedai.
This event will include works by world famous photographers, art goods that are hard to find in Japan, valuable antique tableware and pottery on display and for sale, as well as the release of items made especially for this event.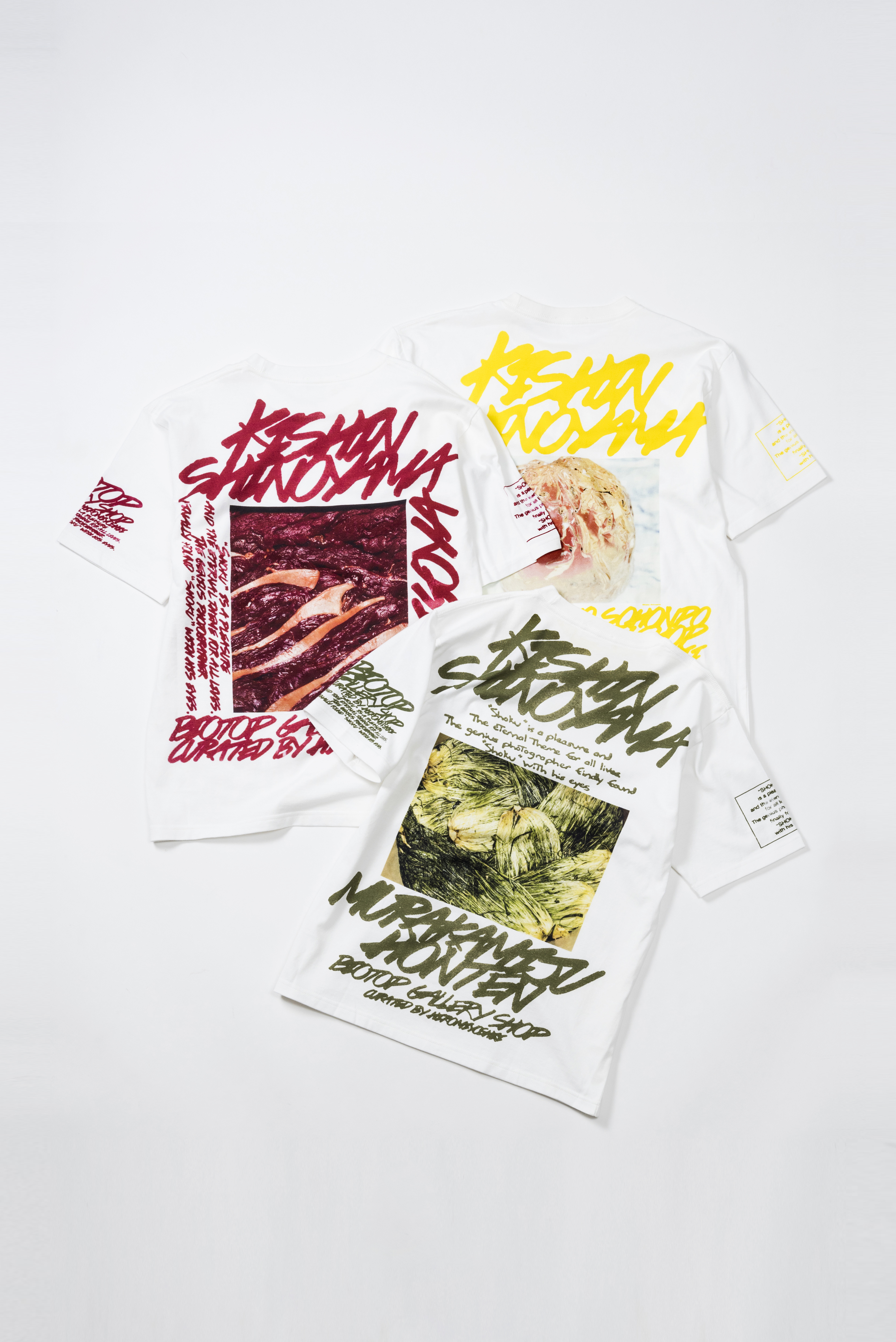 An original BIOTOP graphic t-shirt, tote bag and poster will be released, featuring images from Kishin Shiyoyama's 'Shoku (Food)' photo book. A framed poster signed by Shinoyama to be released in limited numbers, alongside other original works on display.
By all means come and experience this new and never-seen-before approach with aspects of art in the BIOTOP shop placed alongside a pleasurable combination of ethical practices from lifestyle to fashion, green, and food.
Event: May 20 (Saturday) ~ June 18 (Sunday)
BIOTOP
4-6-66 Shirokanedai, Minato-ku, Tokyo 108-0071
Tel: 03-3444-2421
Open: 11:00~20:00 (closed irregularly)
http://www.biotop.jp/