2018.05.24
Shota Matsuda and 'Careering' collaborate with Kunichi Nomura to reproduce a childhood peace mark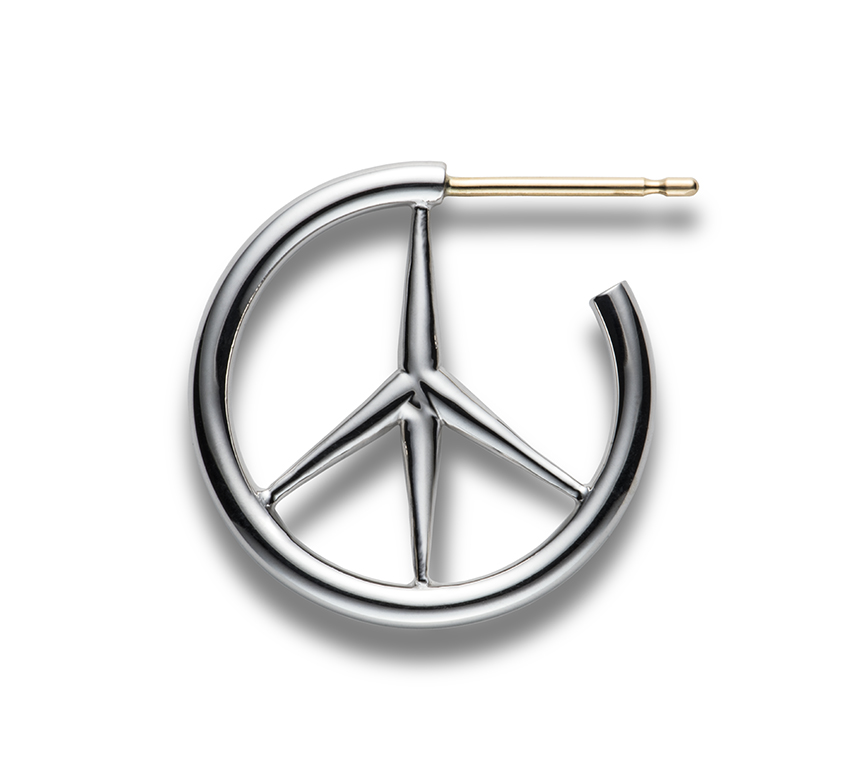 New work, a collaboration with Kunichi Nomura, has been added to the pierce brand 'CAREERING', art directed by Shota Matsuda, scheduled for release around July.​ ​​ ​​ ​
The model Nomura worked on is 'MIDNIGHT COWBOY'. Based on the piece mark, known around the world as a symbol of the peace and anti-war movement, Nomura reproduced the earring he had when he was young but lost. Its finished to a sophisticated impression, with 18k gold used for the post part, although the base is silver. The price is ¥27,000 ~ ¥55,000 (without tax) and the peace mark part comes in two different colours, silver and gold.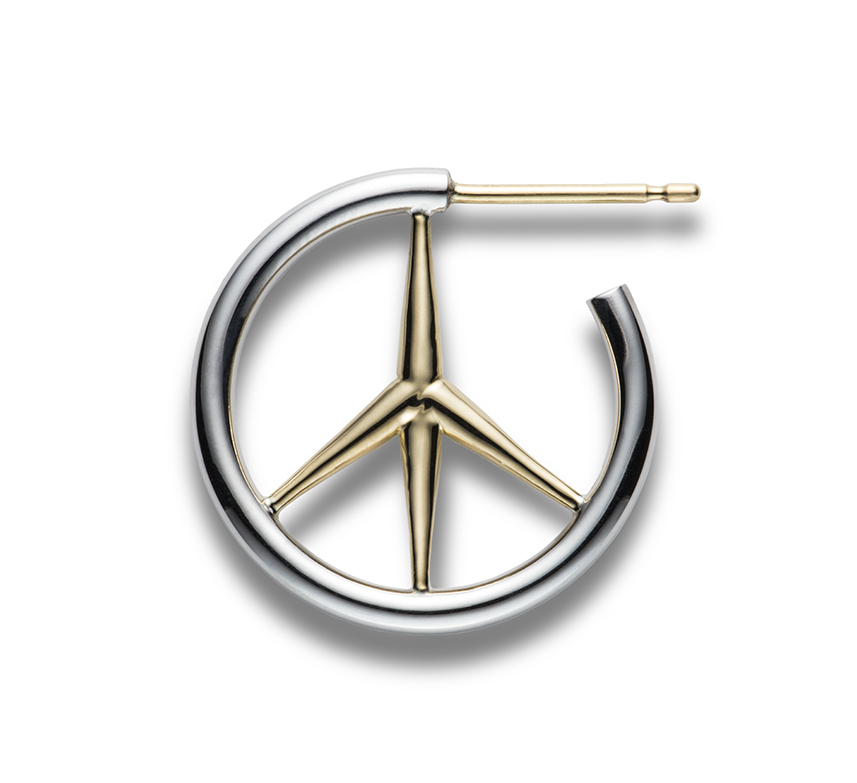 Since Matsuda and Nomura have been extremely close friends for quite some time, Matsuda also participated as a voice actor in the latest film directed by Wes Anderson, 'Isle of Dogs' (released May 21st) with Nomura in charge of script drafts and casting.
(Related)Jewelry walletby Hiroshi Fujiwara