2016.11.25
Red Beard Night vol.2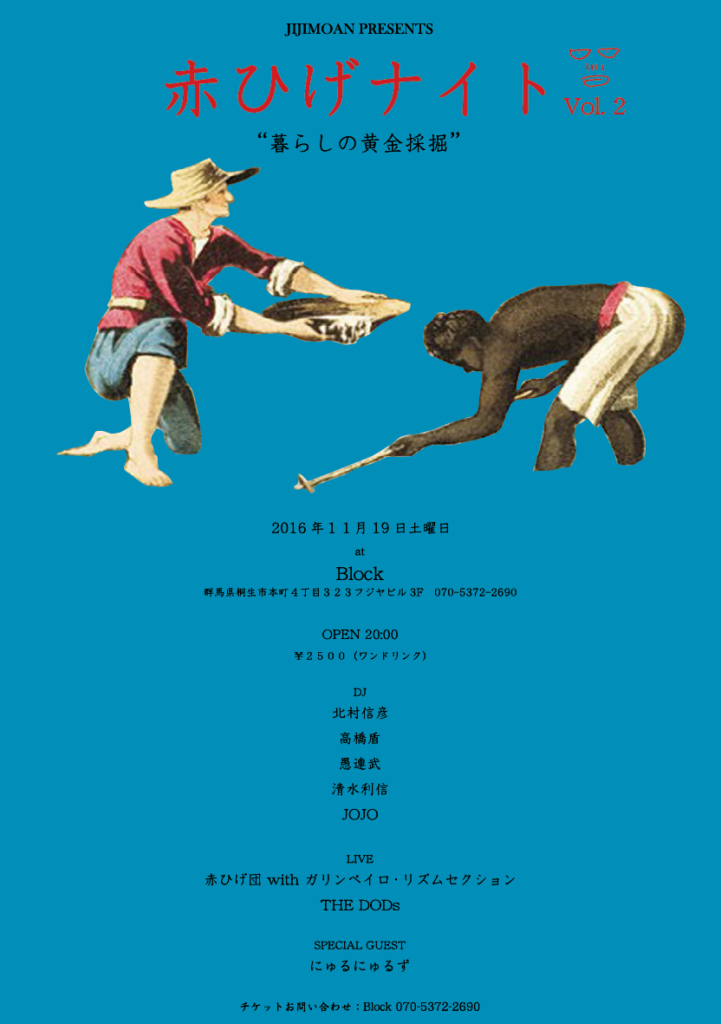 Akahige Night vol.2 took place on November 19th in Kiryu City, my home town in Gunma prefecture.
Known as 'Akahige' (sound familiar?), we came together as childhood friends who ' known each other for 40 years.
Akahige Night began last year organized by this 'akahige'.
Well basically it's a get together of old school mates but this year,
A wonderful line-up of guest also took part.
The following is a report of the evening, but it's quite long.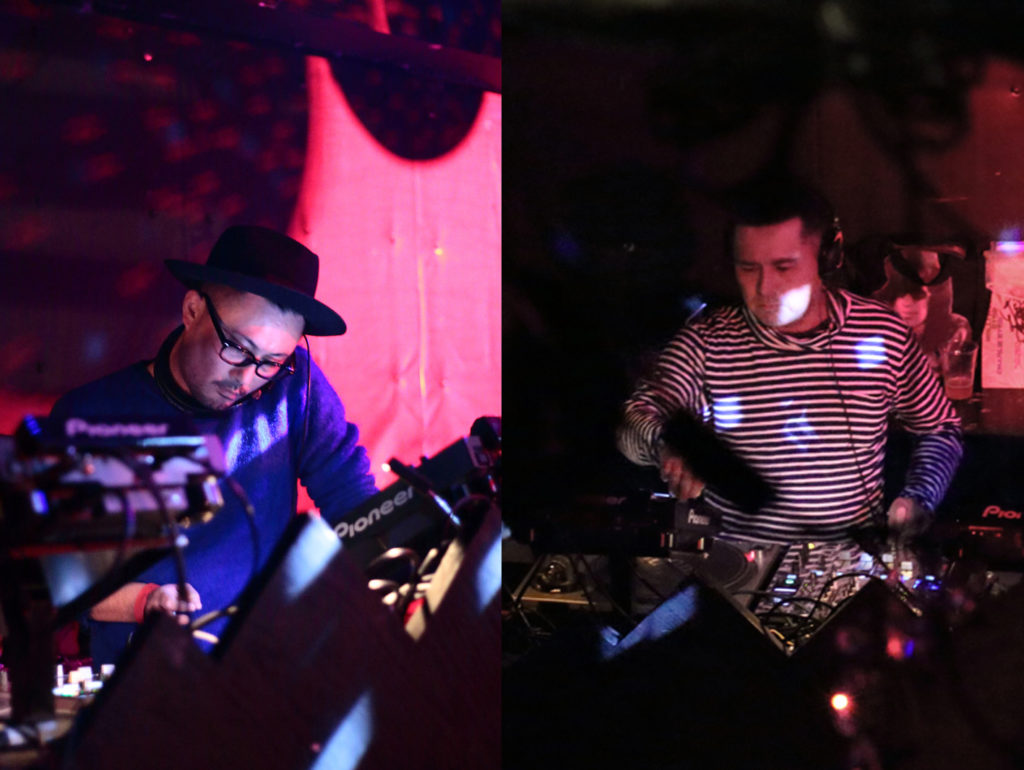 The event began with JOJO (my junior) and Shimizu (my senior from high school) DJing.
And THE DODs (with a junior line-up) covered all the Mods classics.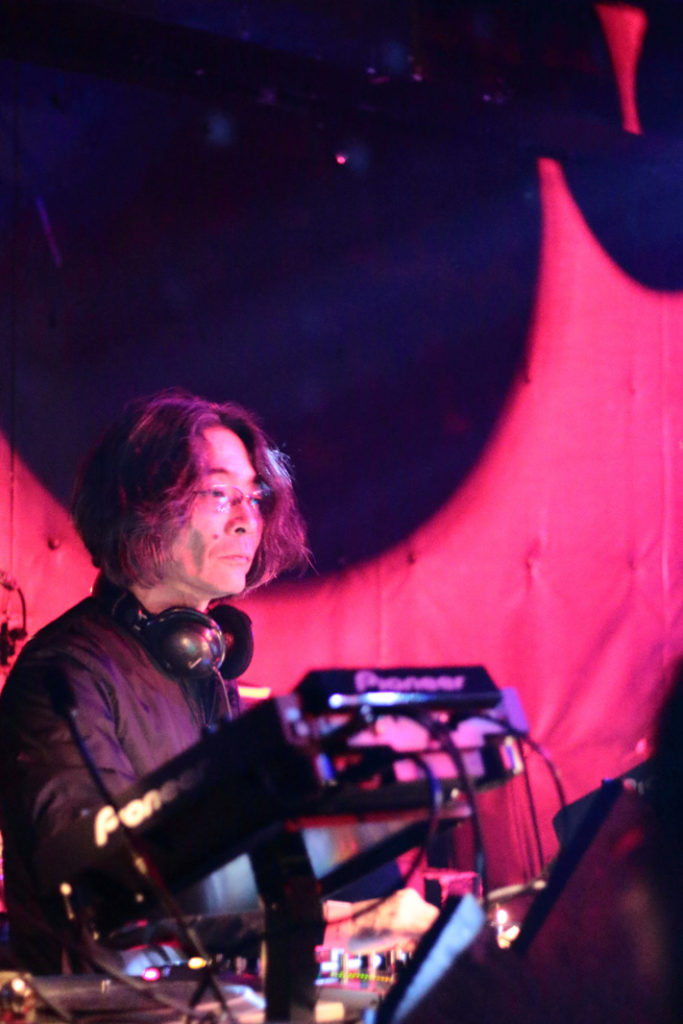 It was cause for celebration, with Hysteric Glamour's Nobu DJing inaugurated as Akahige's chairman this time.
As you 'd expect, ROCK was a true professional.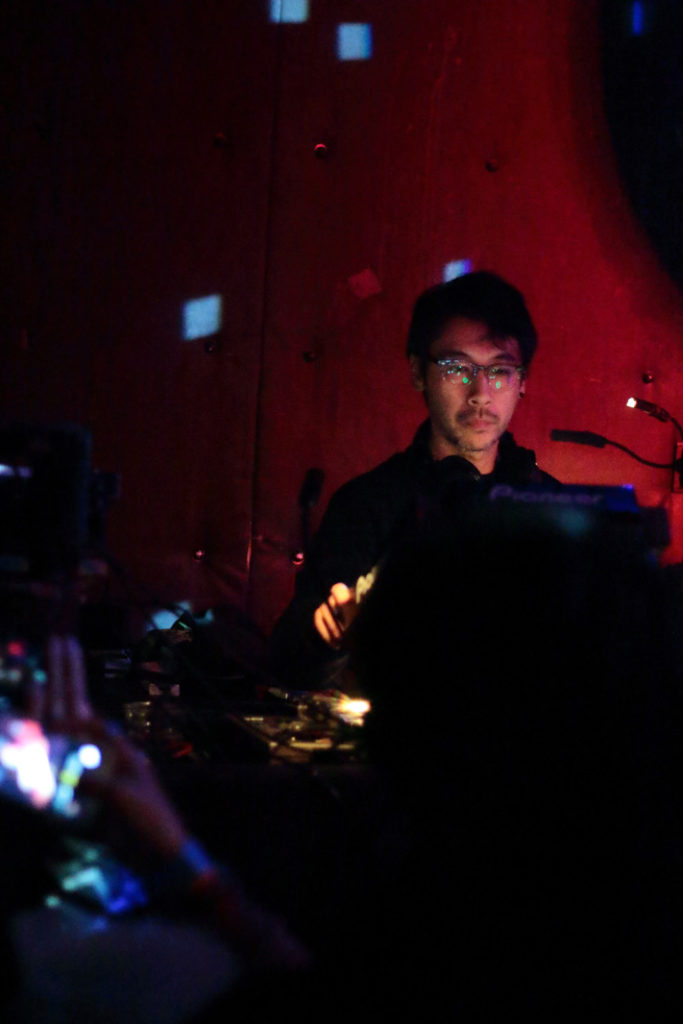 Also me and Akahige-dan chairman Junji Ito also joined in.
And then finally, special guests Nyurunyuruzu came on stage.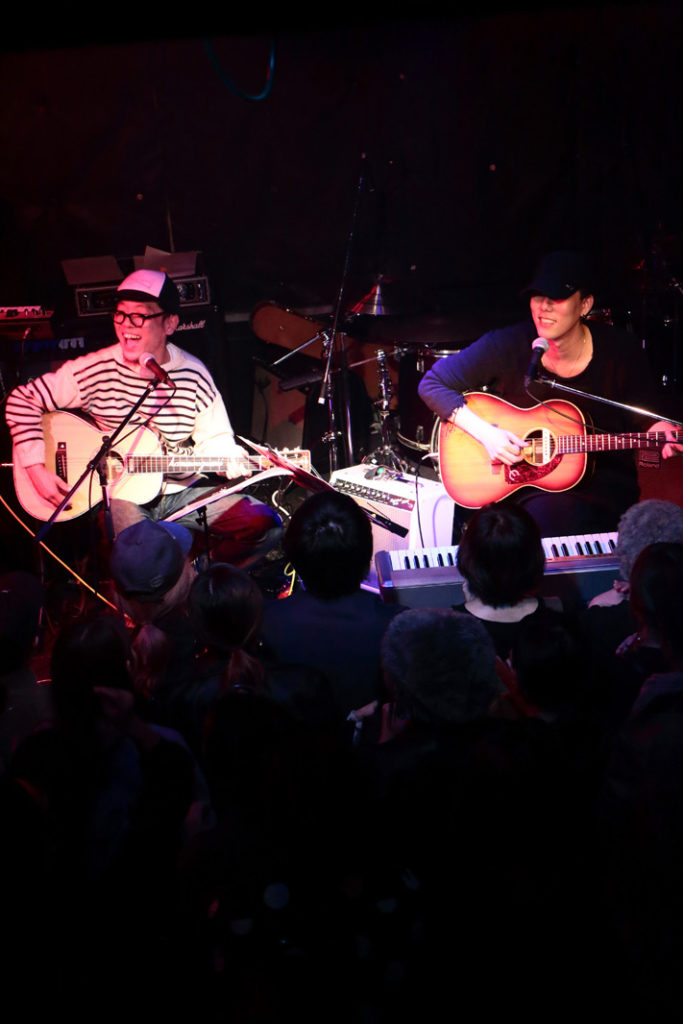 For one day only Yojiro Noda from RADWIMPS and Hanaregumi's Takashi Nagazumi formed,
Acoustic Unit Nyurunyuruzu.
A few months ago, as we were putting on an event in Kiryu, I forced his hand and asked Yojiro if he would sing, almost pressuring him.
He accepted the fuzzy request and subsequently put the group together.
I never thought for a second that I'd get to team up with Takashi Nagazumi.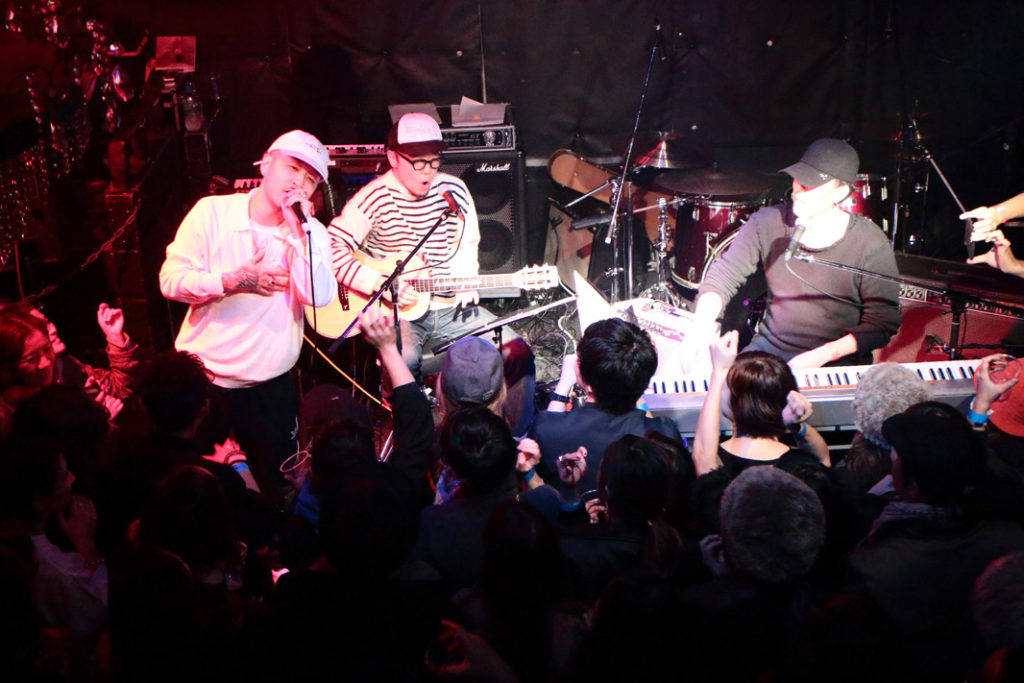 t was also a dream appearing with SLACK who joined in midway through.
Nyurunyuruzu's set-list was …
1. 'Time After Time' by Cyndi Lauper
2. 'Bokutachino Sippai' (Our failure) by Doji Morita)
3. 'Melody' by Koji Tamaki
4: Just The Two Of US (Grover Washington)
5. 'Hanky Panky' by Hanaregumi
6. 'Toki no nagare ni mi wo makase' (Give yourself to the flow of time) by Teresa Teng
7. 'O-aiko' by Hanaregumi
8. 'Ano subarashii ai wo mo ichido' (Let me feel that splendid love once more) by Kazuhiko Kato and Osamu Kitayama
Encore: 'iin desu ka?' (Is it okay?) by RADWIMPS
Honestly, the performance was heartfelt.
It was definitely an amazing sight to see in the Kiryu countryside.
The 200 odd people in the audience was really lucky. I was fortunate to be a part of it.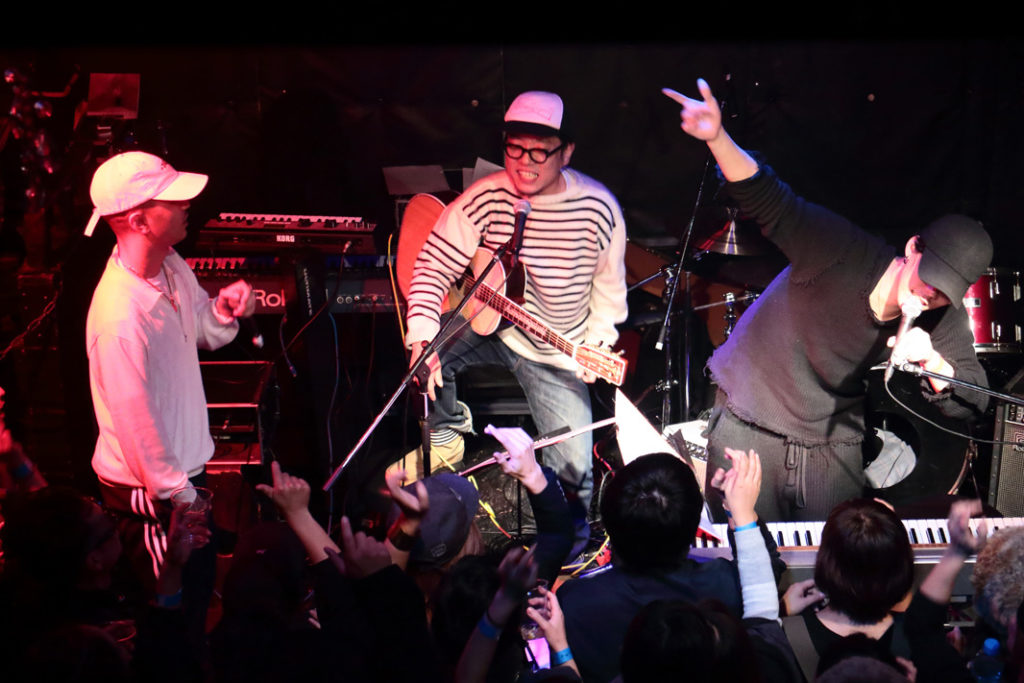 Finally, after Nyurunyuruzu's moving performance,
it's 'Akahige-dan with the Garimpeiro Rhythm Section".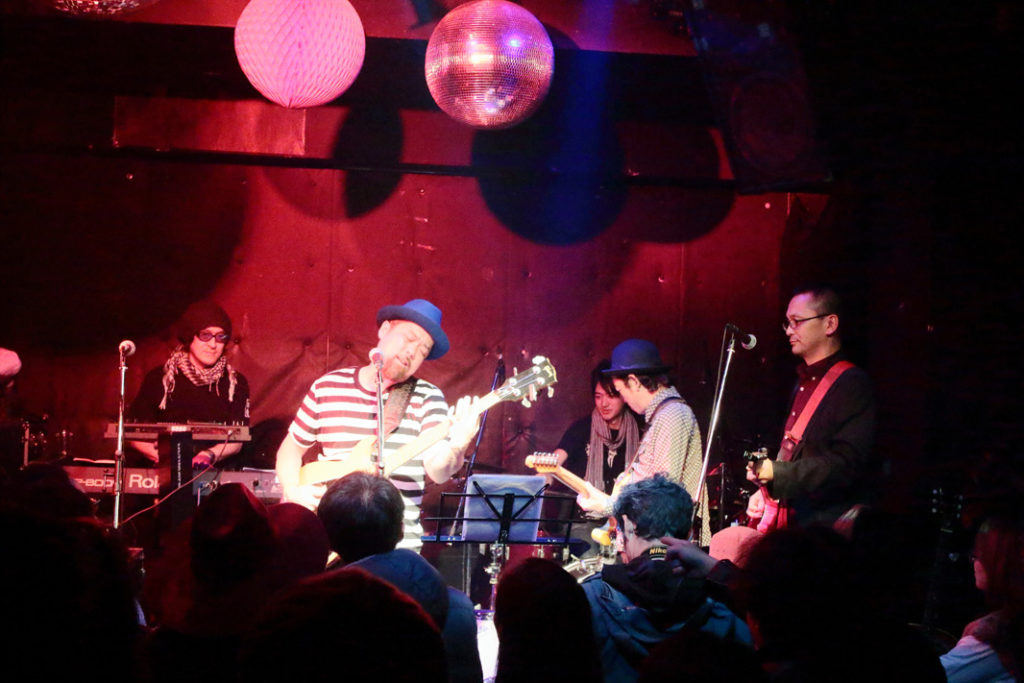 Things begin with a bluesy 'Mississippi Delta' guitar riff.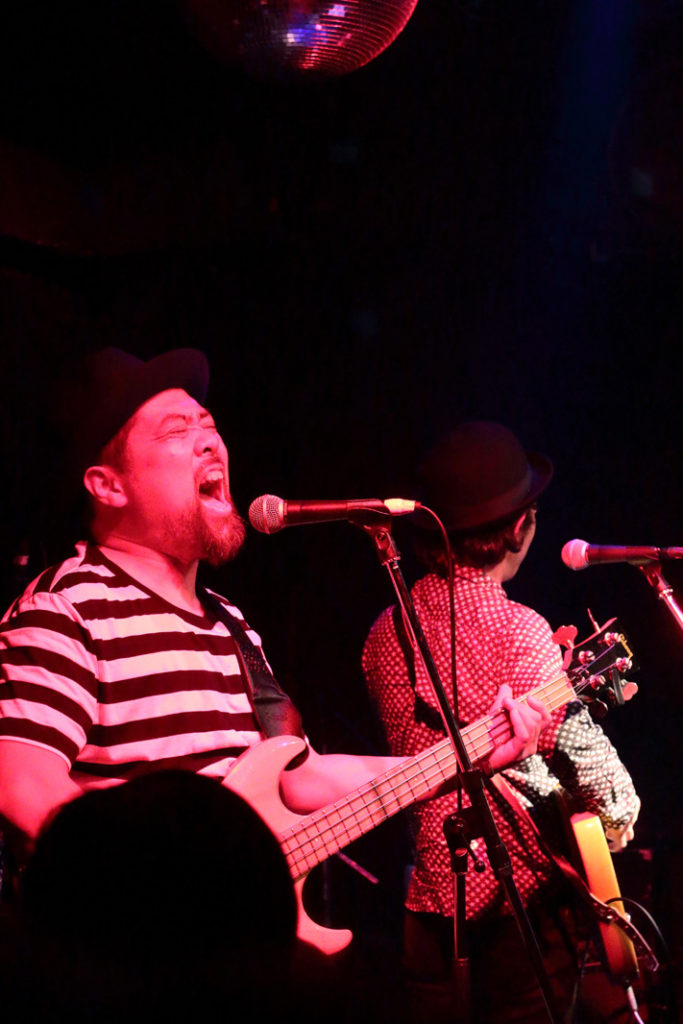 Then Akahige-dan secretary general, Guren Takeshi takes lead vocal,
on Shigeru Izumiya's famous song, 'Tsubasa aki yarō-domo'.
It reminds us of when we were young.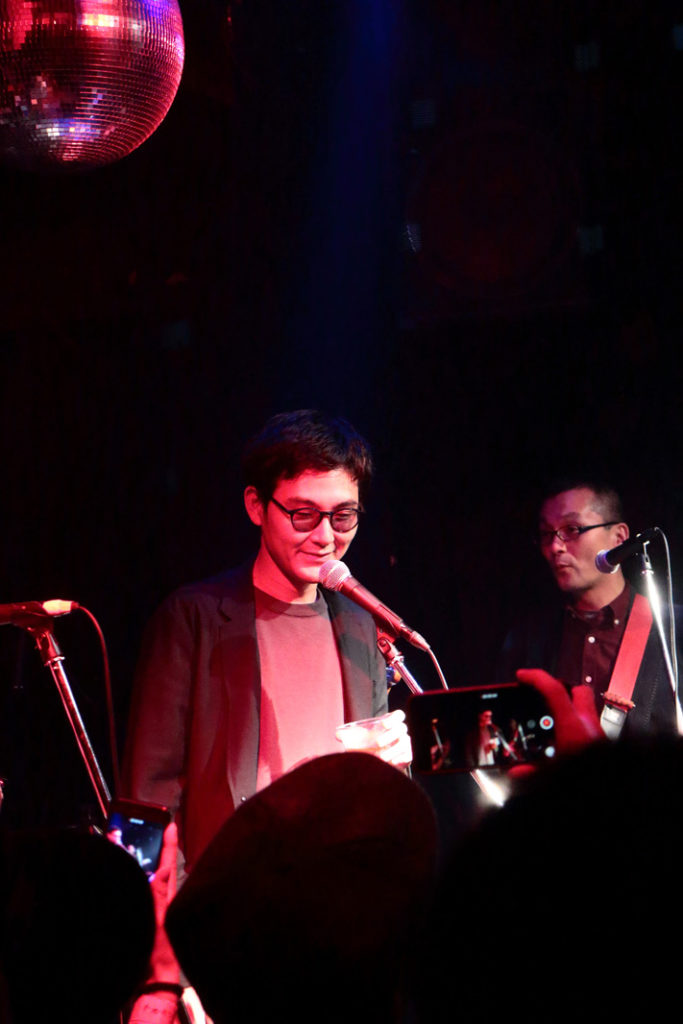 And then another special guest appears, Ryuhei Matsuda.
"So … I'll sing a song by my father", he says,
and sings the famous 'Yokohama Honky Tonk Blues'.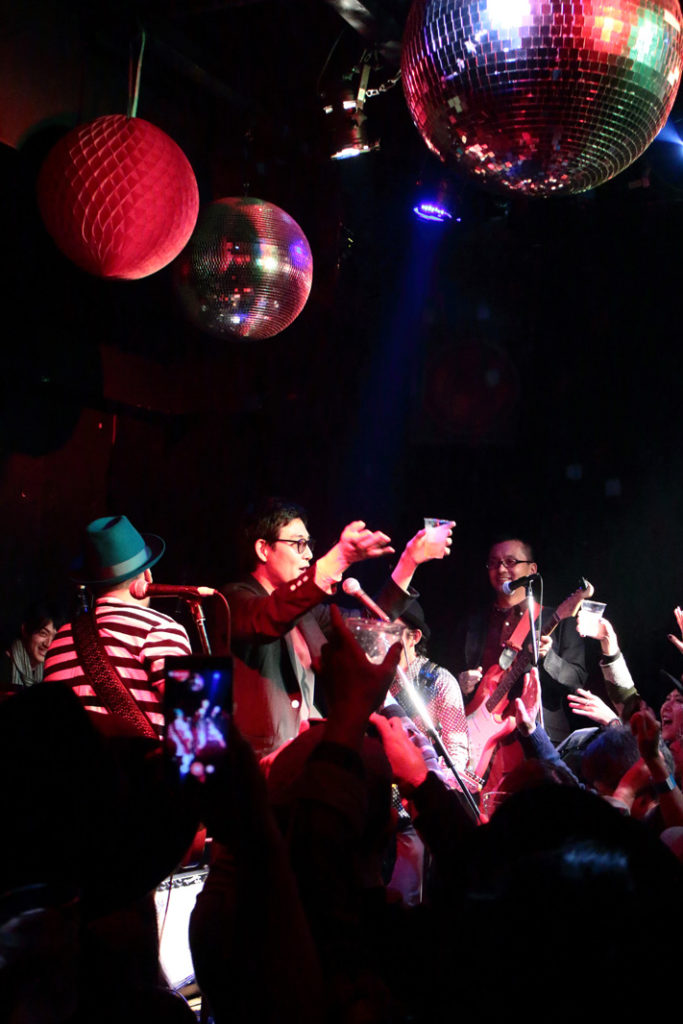 We usually play this a lot at karaoke,
and tonight's performance was extraordinary!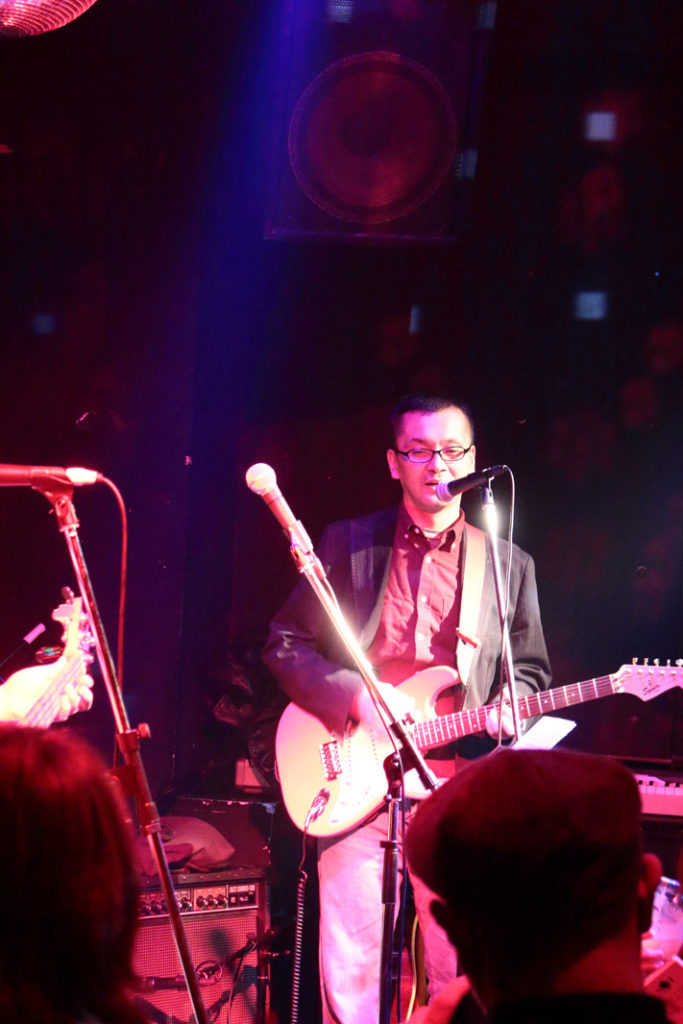 And then secretary general Tatsuya Kanmuri, the brains behind Akahige-dan jumps on the mic,
with 'Koroshi no Blues' the theme song to the film Branded to Kill.
As a high school student, Akahige-dan began with Tatsuya (aka Ii-kun),
and I learned a lot about really good music, films, culture and how to see things differently.
There's no other way to put it. The choice of 'Koroshi no Blues' that Ii-kun sings is pure genius.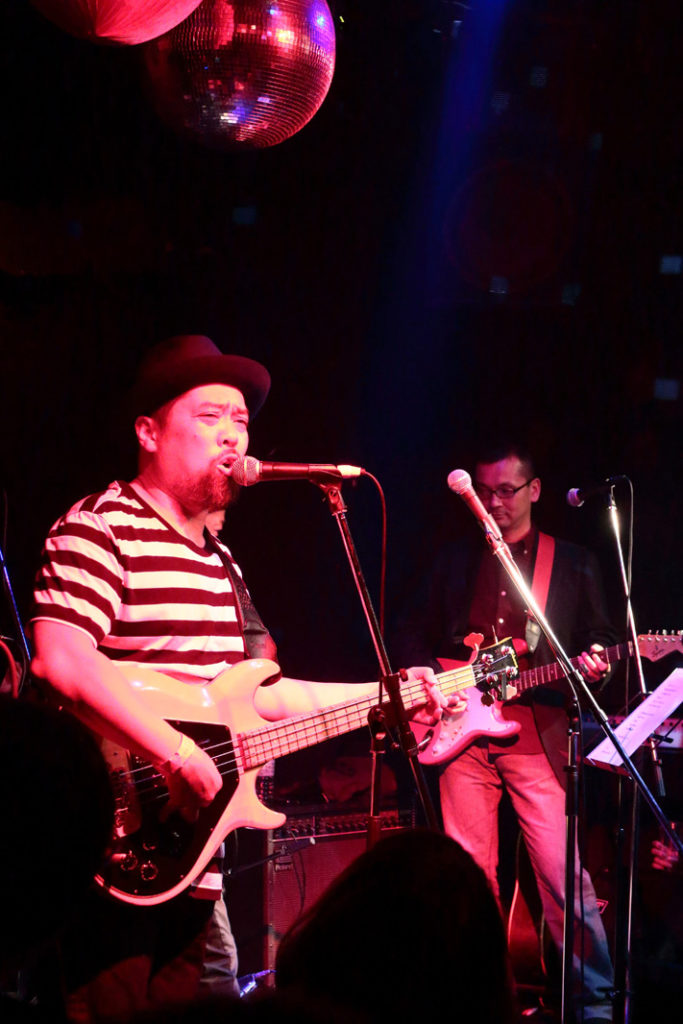 Tatsuya is next up again, this time with his original song 'PARTY'.
"PARTY wa owaranai, datte PARTY nante doko ni mo nai"(The PARTY never ends, and there is no other PARTY like it)
That's right, there really is no other party like it.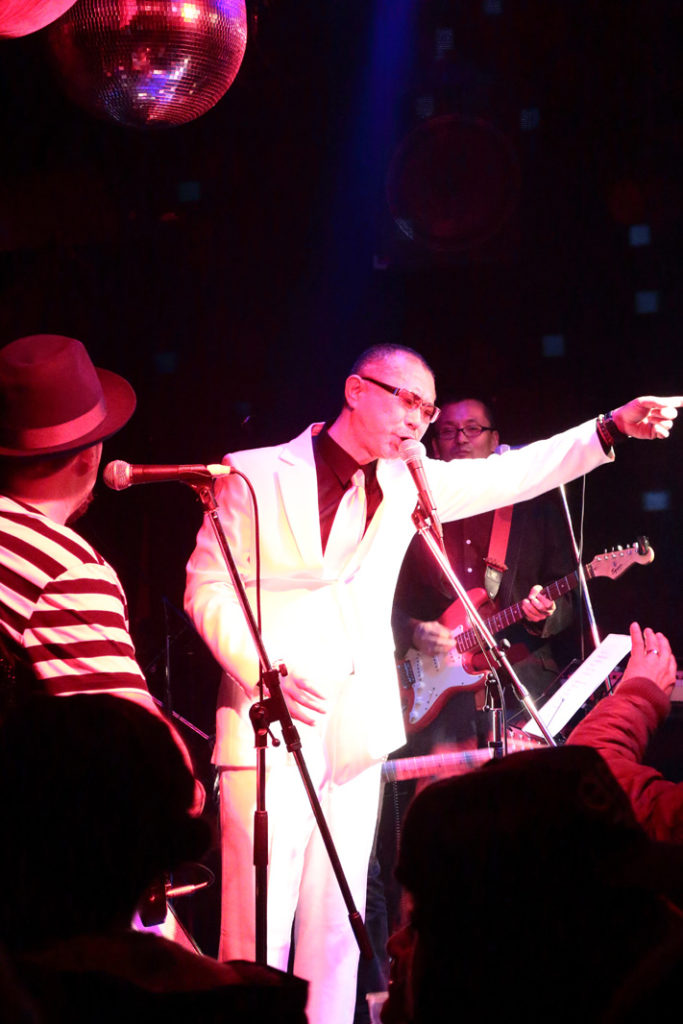 Towards the end of the song we're joined by Akahige team leader Zenimaru Shirane.
Without him I wouldn't be the person I am.
And then the last performance.
The finale has Zenimaru and me singing a duet, "My Way".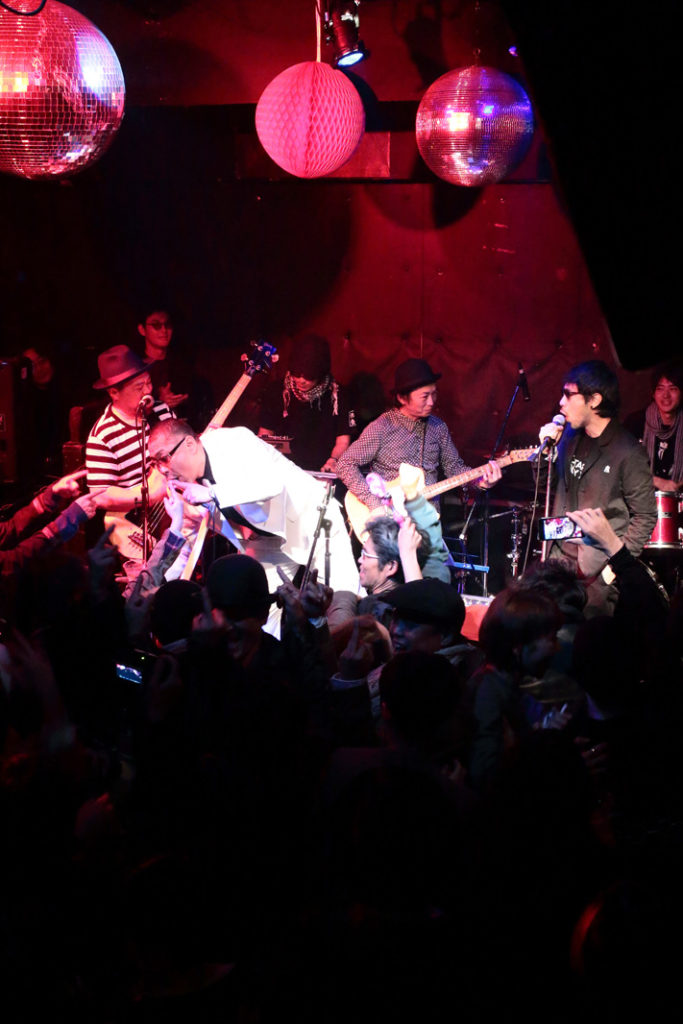 I sang the Sid Vicious version of "My Way" in Japanese and gave it everything I had.
Zenimaru passionately gave a customary celebration speech
at the very end.
Exactly, we did it our way!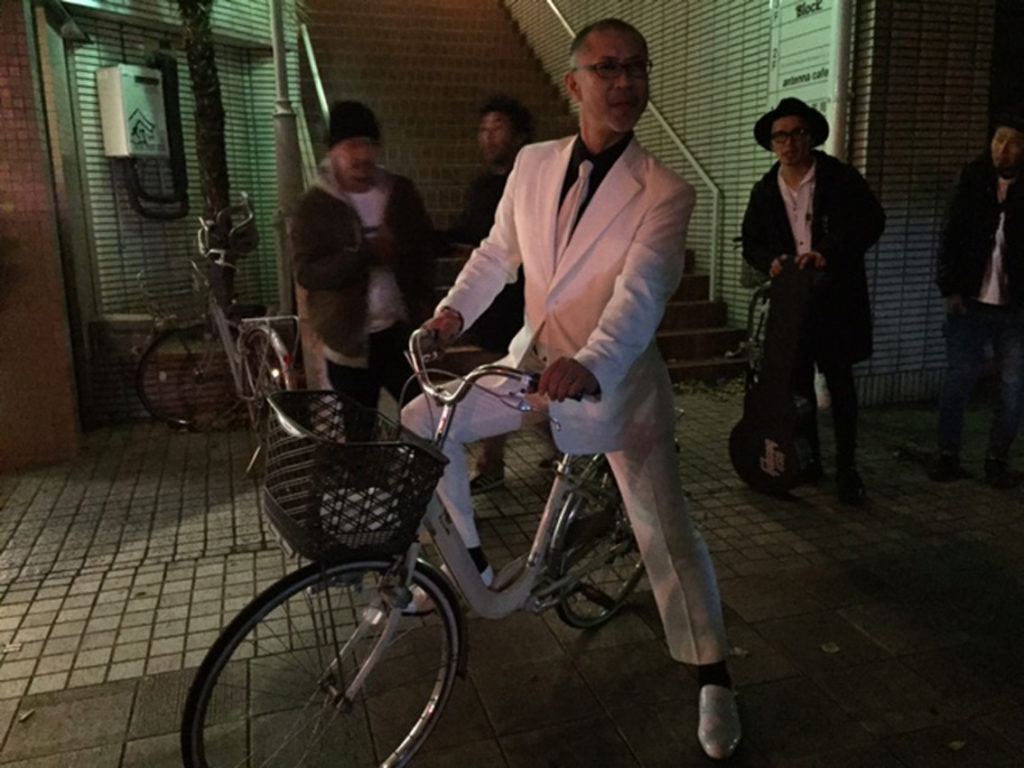 It's also the end of the short-lived party.
"It was the best night ever!" with everyone that gathered altogether with people involved and guests.
No, it really WAS the best night.
No matter what anyone says about us, we'll continue to do things akahige-style. It's My Way​ ​
Forever!
I didn't think it would become a report and be so long but Akahige Night vol. 3 is scheduled to take place next year,
So please make sure you don't miss it, everyone!