2018.09.10
Radio supervised by Hiroshi Fujiwara "JUN THE CULTURE" on September 24 Special OA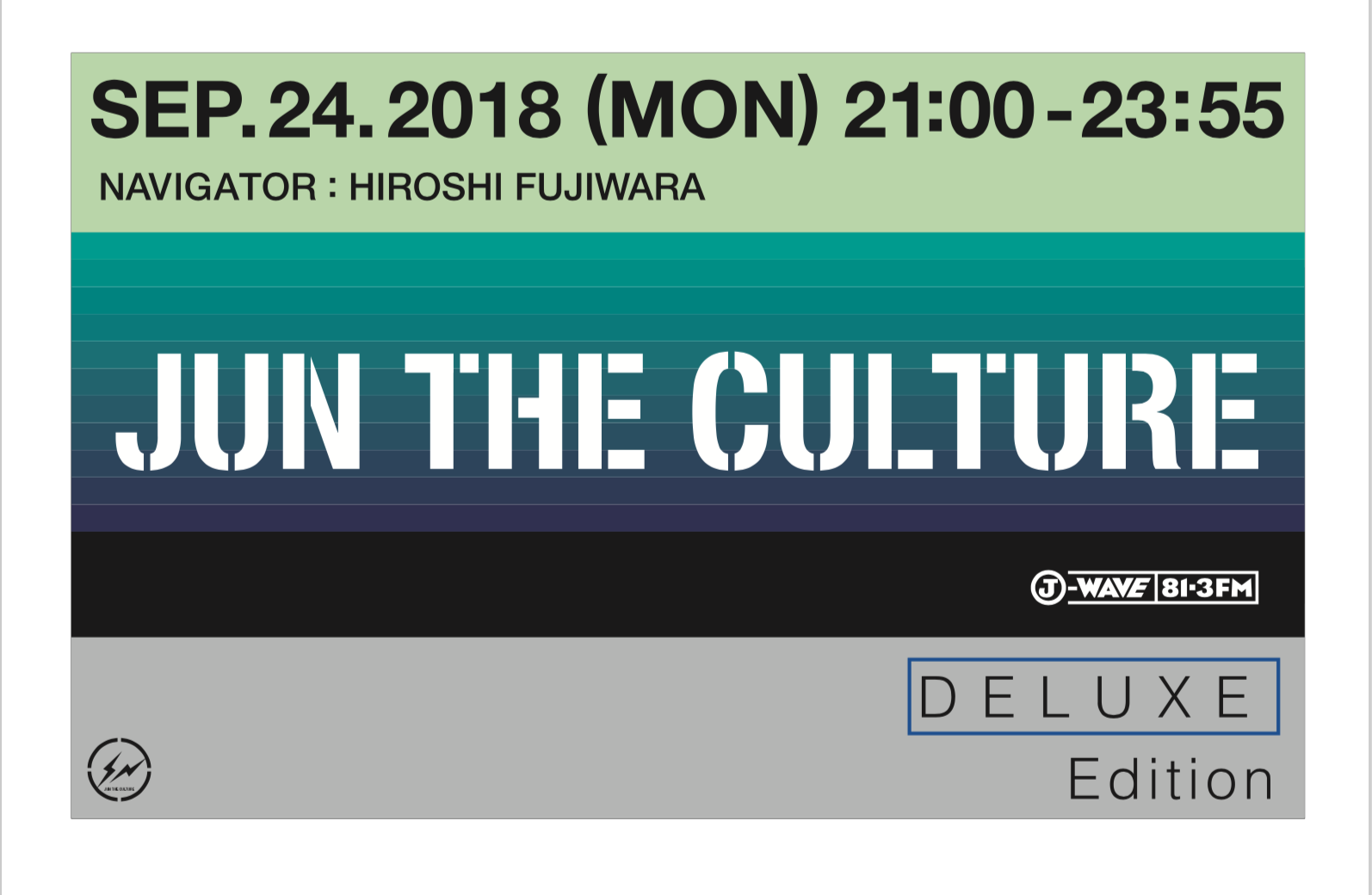 The 'JUN THE CULTURE' radio special show navigated by Hiroshi Fujiwara will now be aired on September 24th (Monday / Autumn Equinox Day).
'JUN THE CULTURE' is a radio program sponsored by the Jun Group and broadcast every Saturday from 14:10 on J-WAVE (81.3 FM). Fujiwara covers topics on art, design, culture, and fashion that feed his own sensibility with a selection of all sort of different music each and every week.
The 'JUN THE CULTURE DELUXE EDITION' Special runs for almost three hours from 21:00 to 23:55 and is said to feature special material with rare sounds that can only be heard here, linking music with fashion and culture.