2016.10.10
Bem Bera Network Company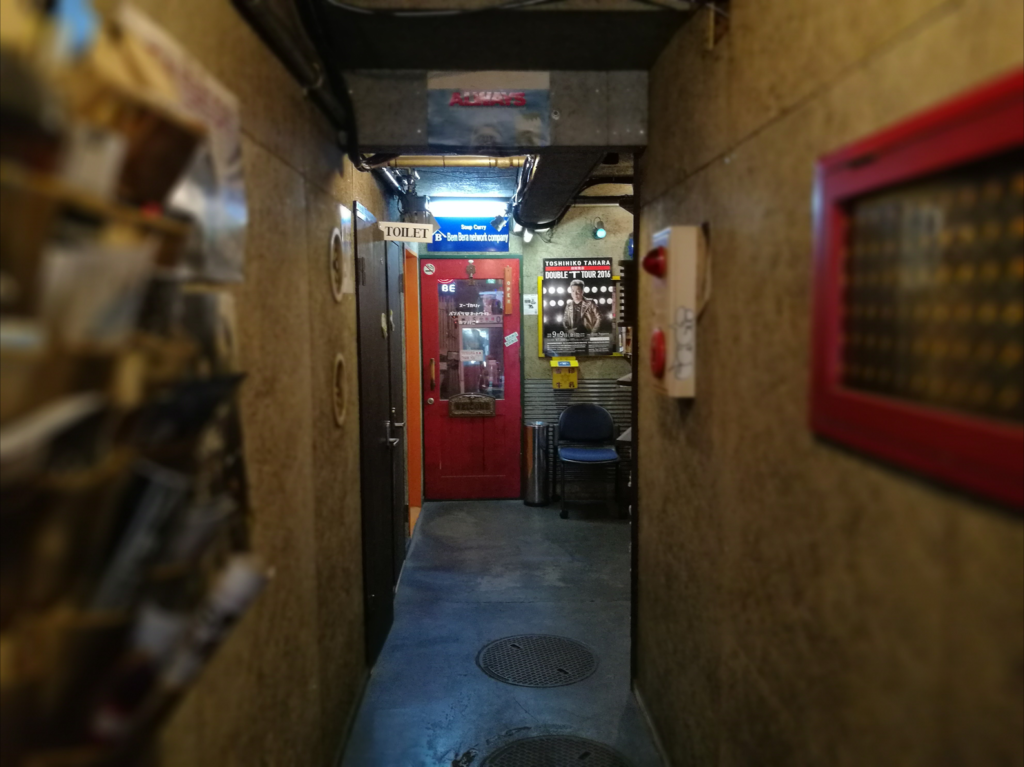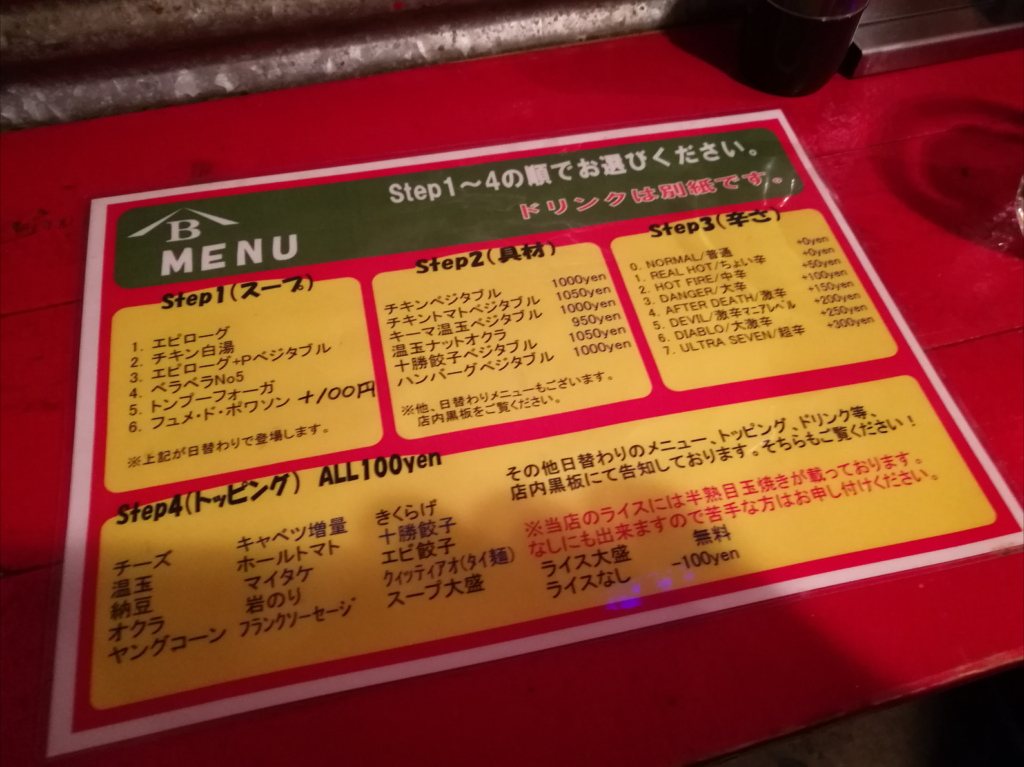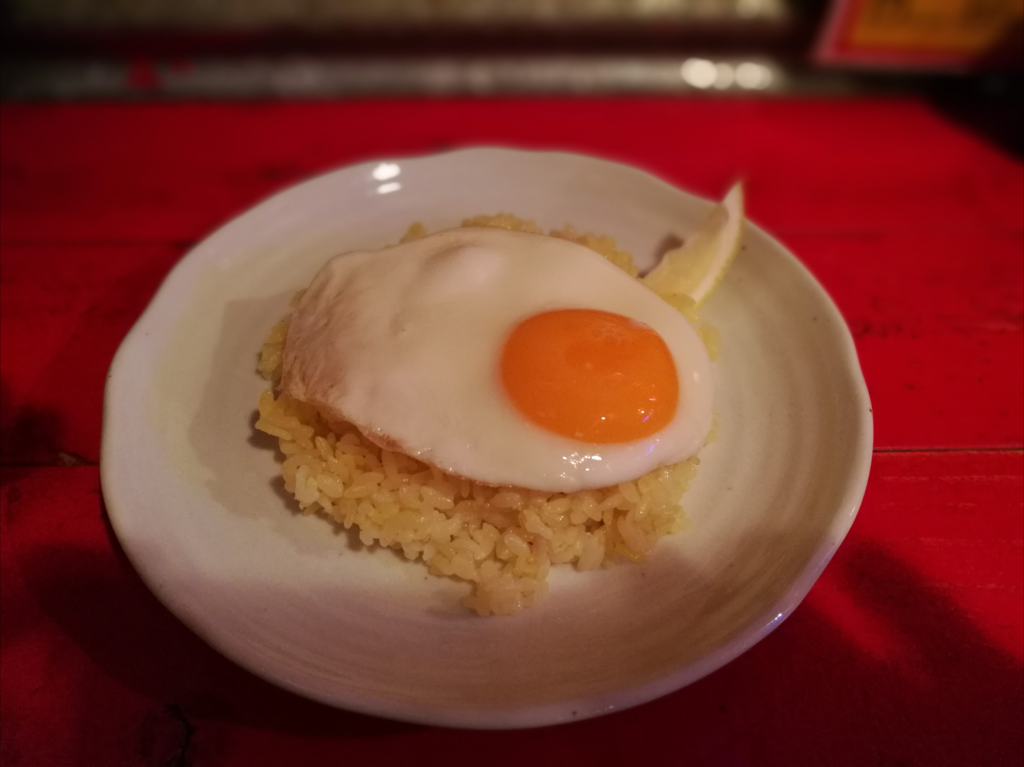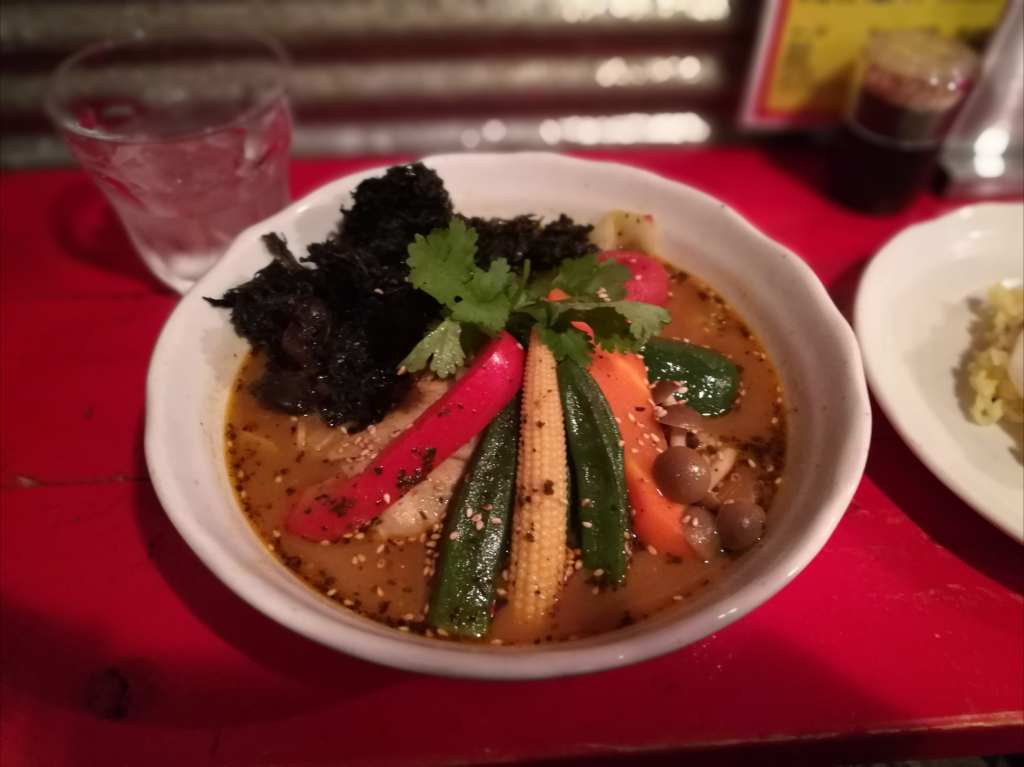 Maybe it was more than 10 years ago when I first came across their soup curry … I think local staff at that time took me there during a business trip to Sapporo and now this kind of thing is really popular. To be honest, I had said that it was either that I didn't get it or couldn't understand why go to all the bother of having a more soupier curry but they weren't really that good around here. Now every time I visit Sapporo I'm always eating that Soup Curry. That became the opportunity to come here, 'Bem Bera Network Company'.
The soup's delicious flavor is worth a mention. I think I prefer the balance with spiciness, but perhaps it feels similar to the Chicken Curry from Komazawa's 'Pikinu'.
When ordering, you choose soup, ingredients, and toppings. There are 6 types of soup introduced daily. On this occasion it's a basic 'Epilogue'. I love this because it's easy to eat. A very hot chicken, tomato and vegetable mix is topped with iwanori (seaweed) and okra (which I love). Rice comes topped with a fried egg.
Firstly, you pull the chicken to pieces. I learned how to do this when I first time had soup curry like I mentioned at the beginning. Soup is infused with the flavour of the chicken, and iwanori thickens the soup. It really is very hot but this actually brings out the flavour instead of making you leaving you breathless.
This time I also feel really satisfied. Coming here is of course an absolute must.