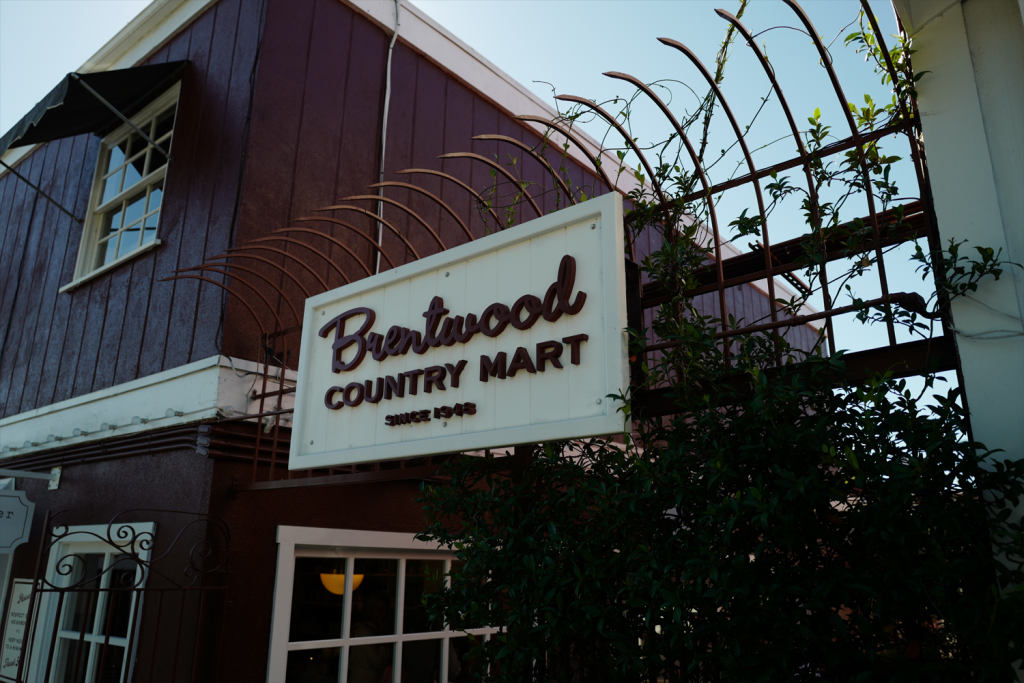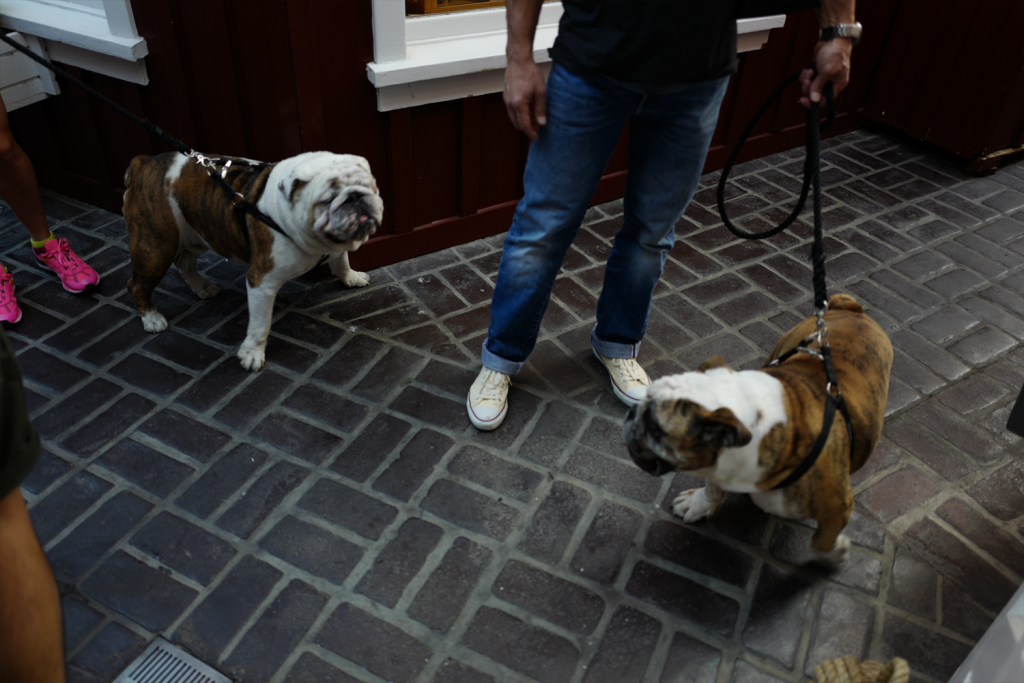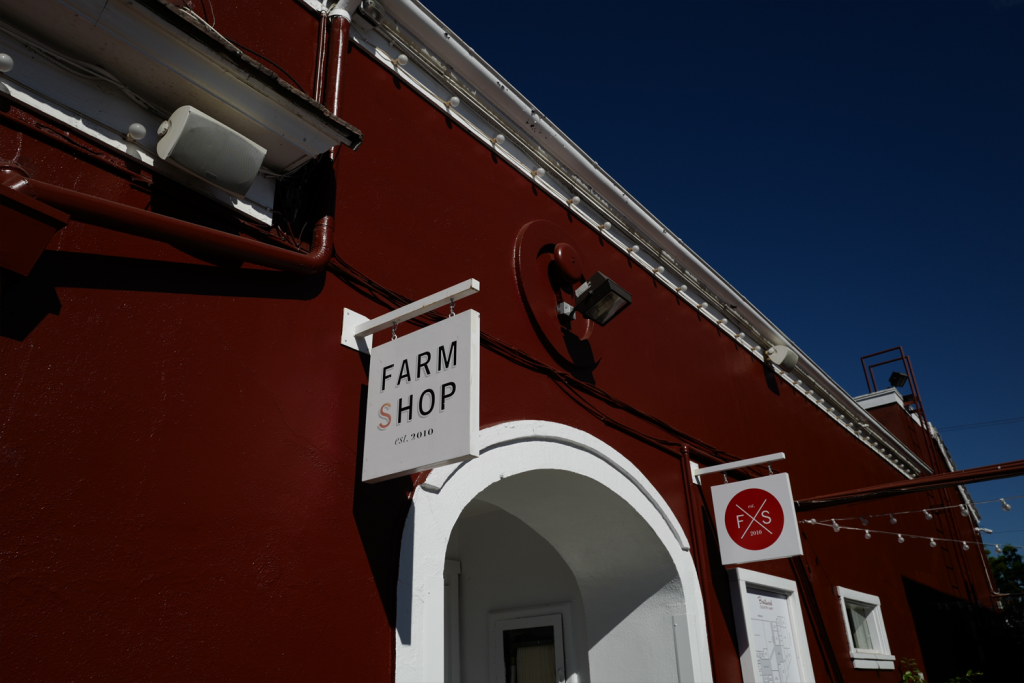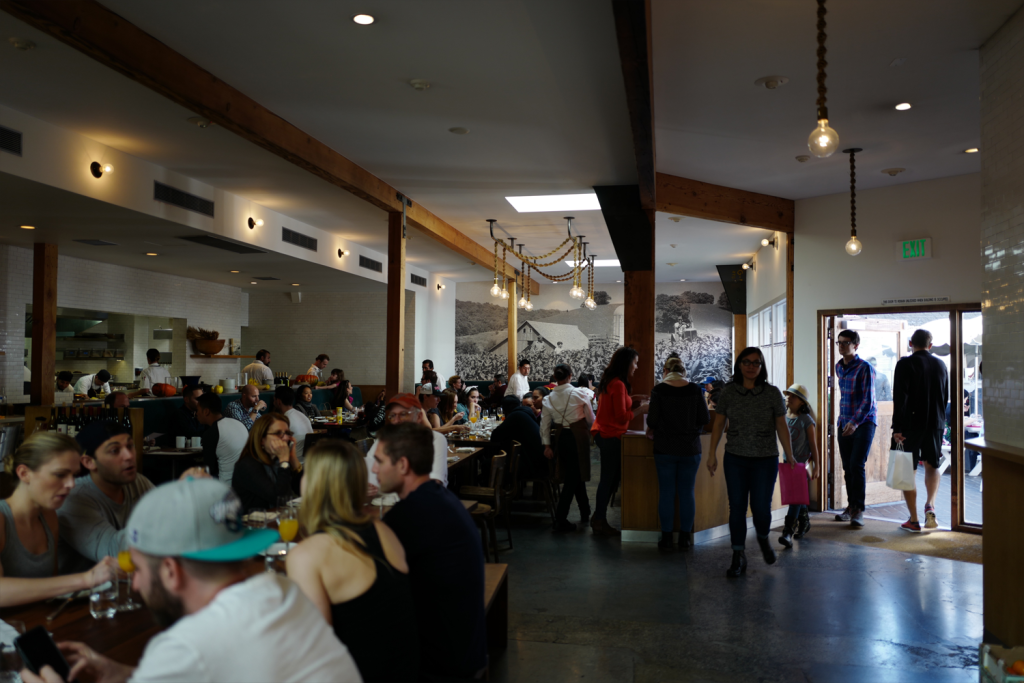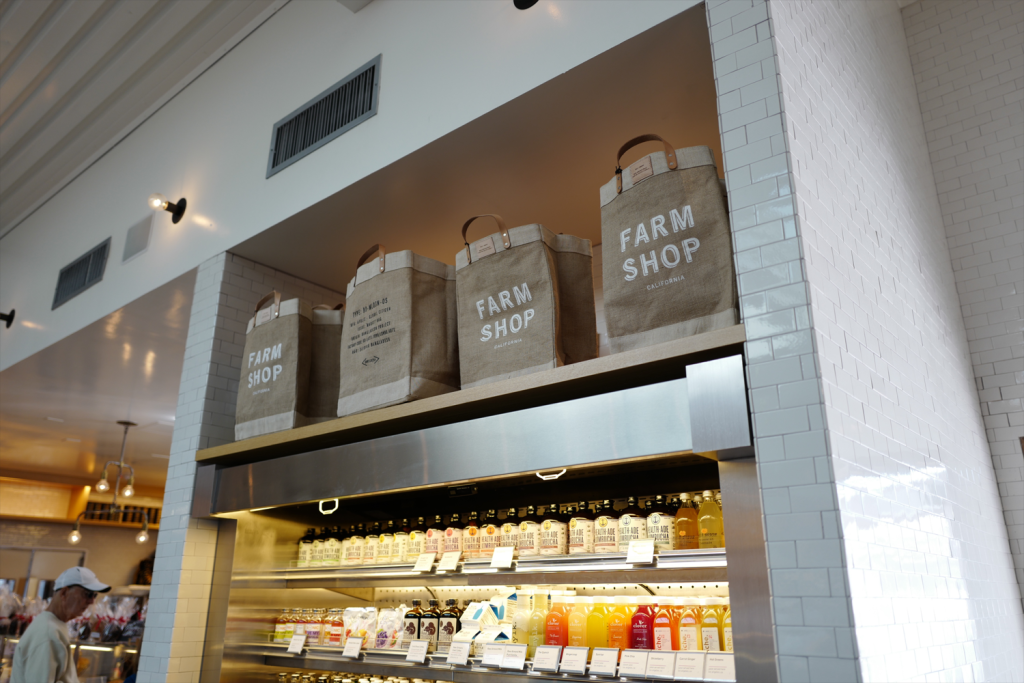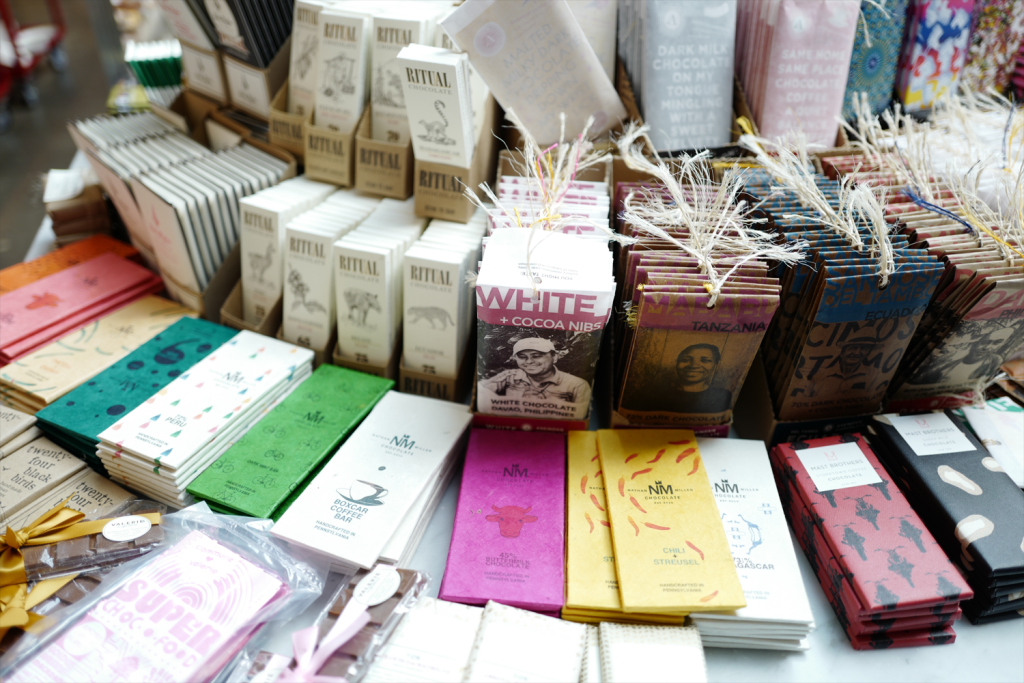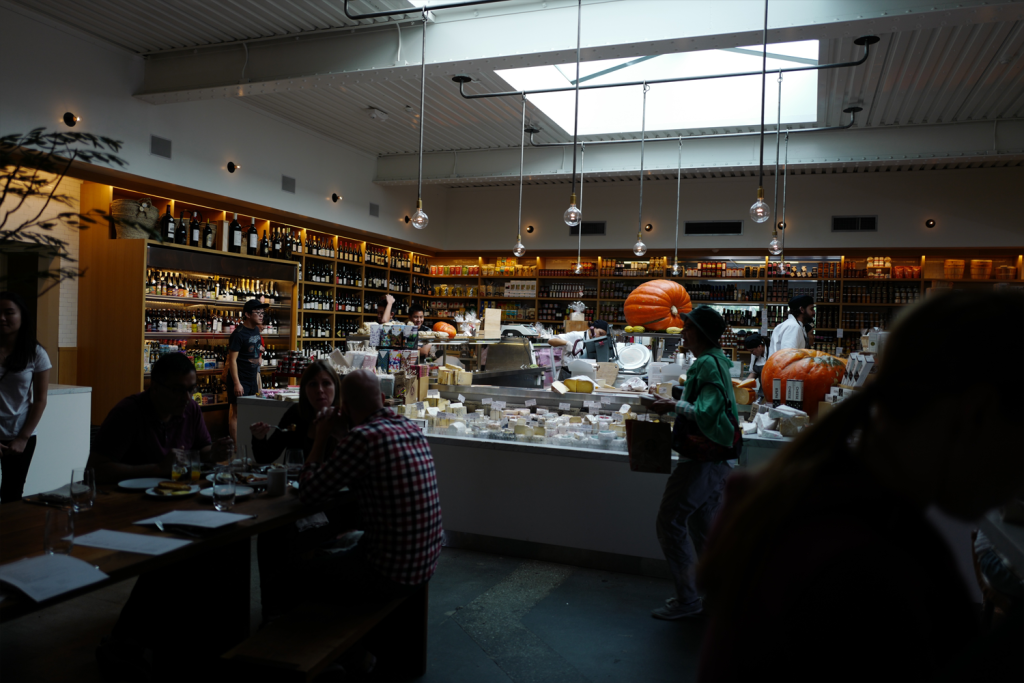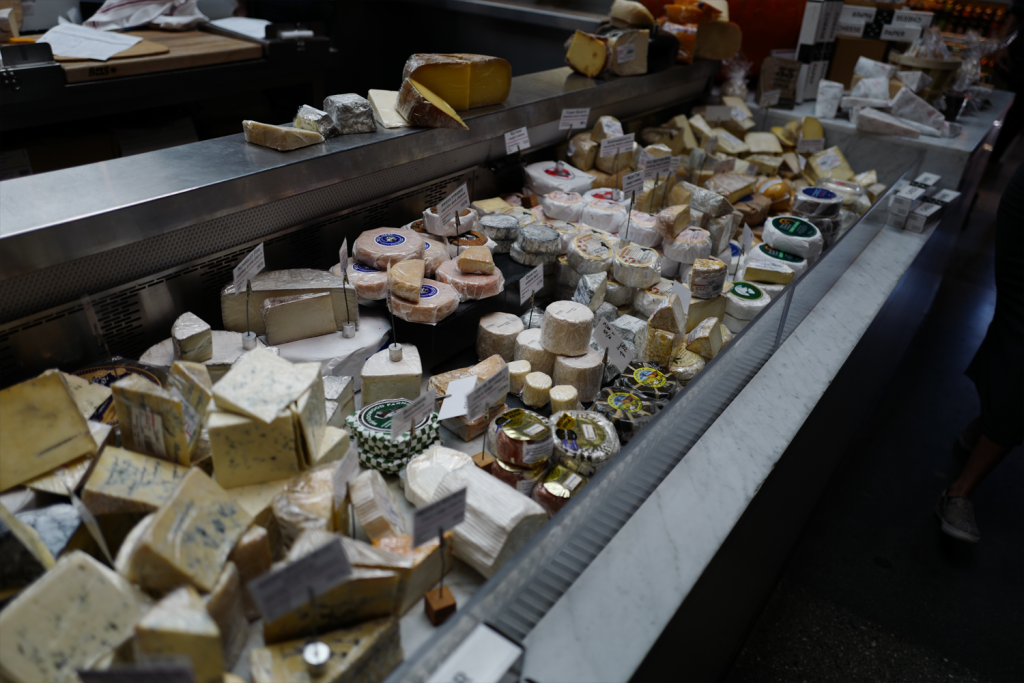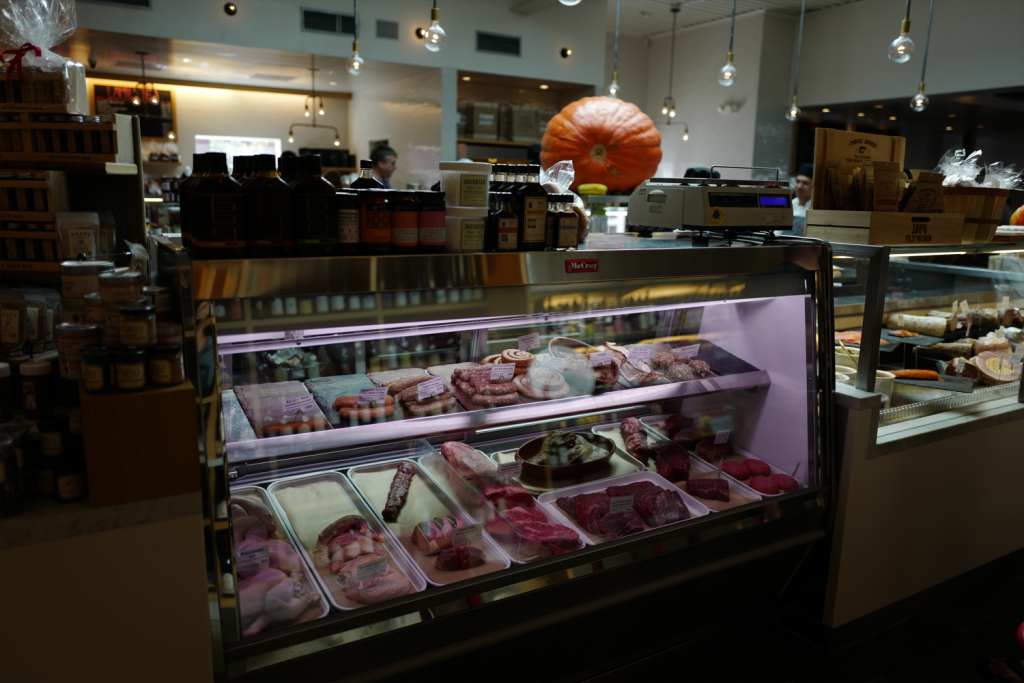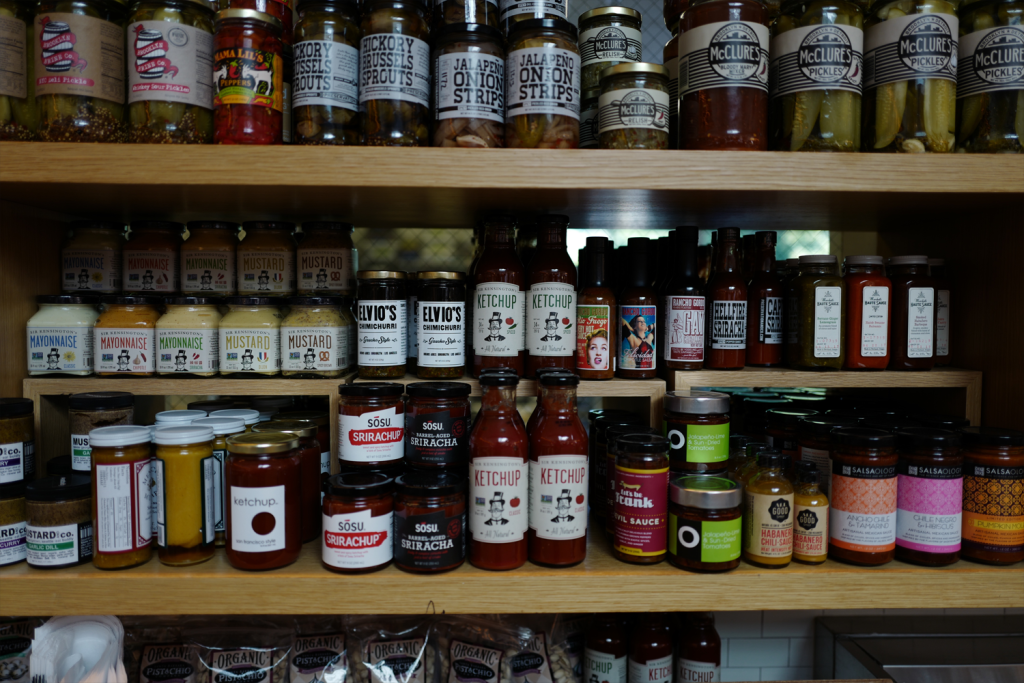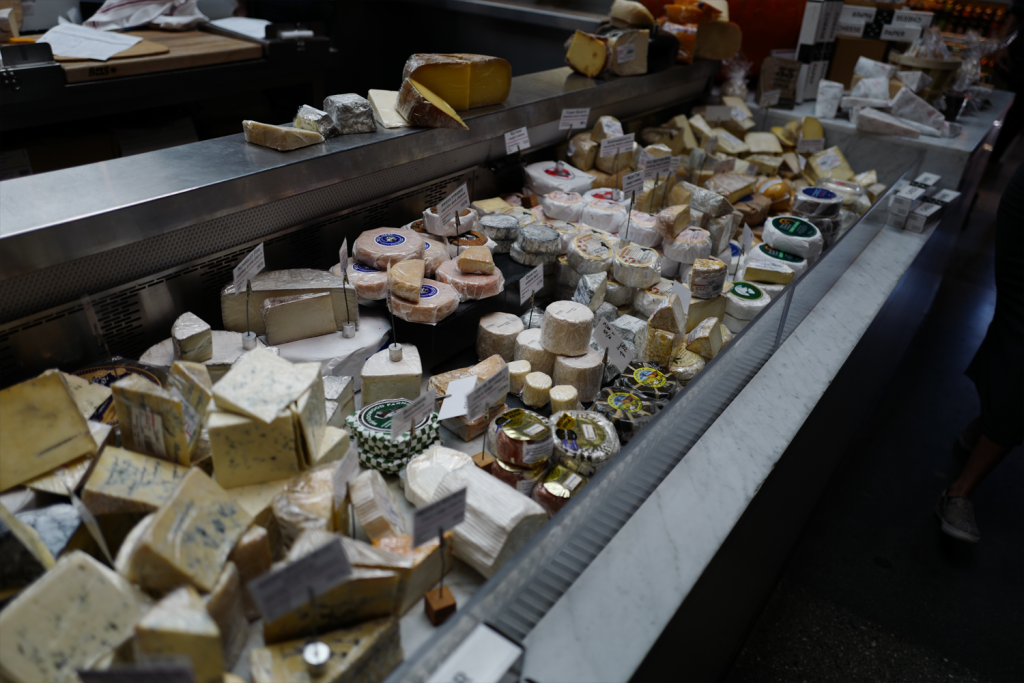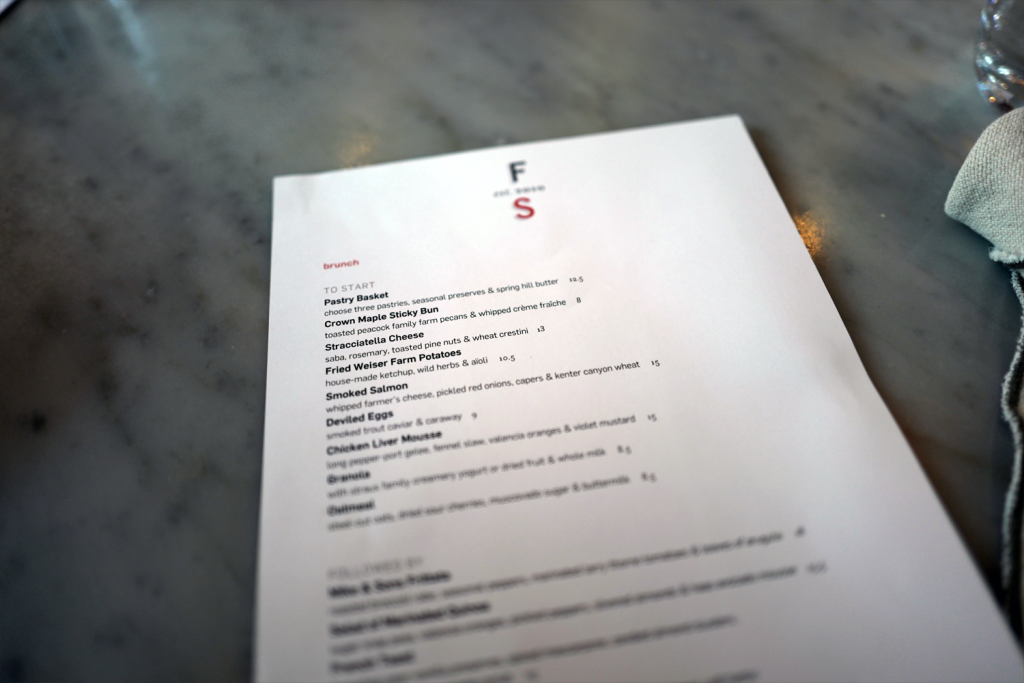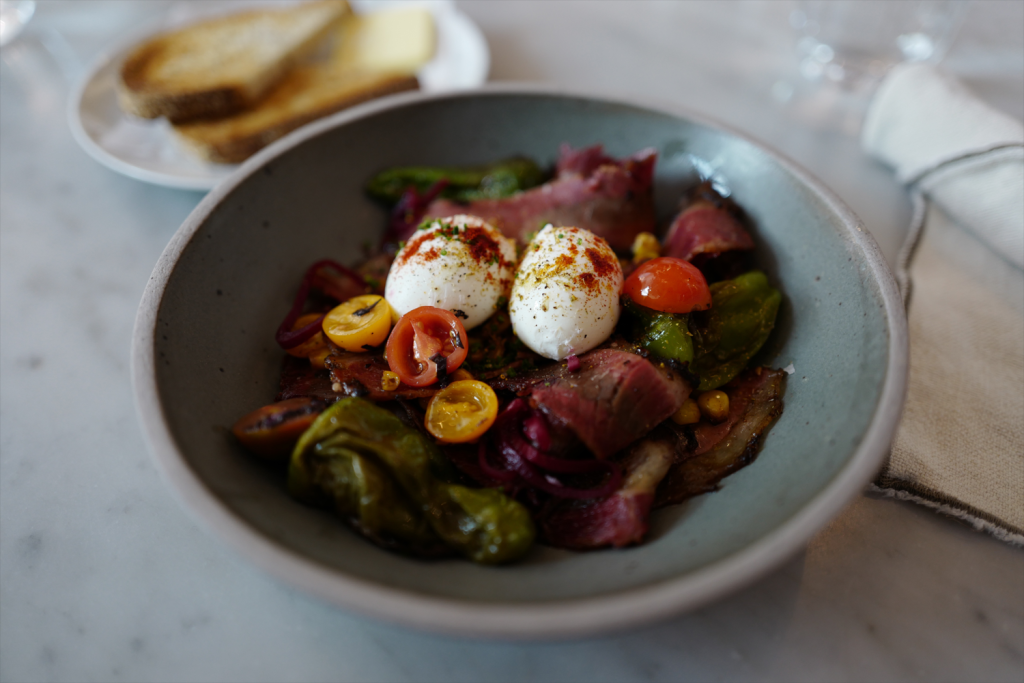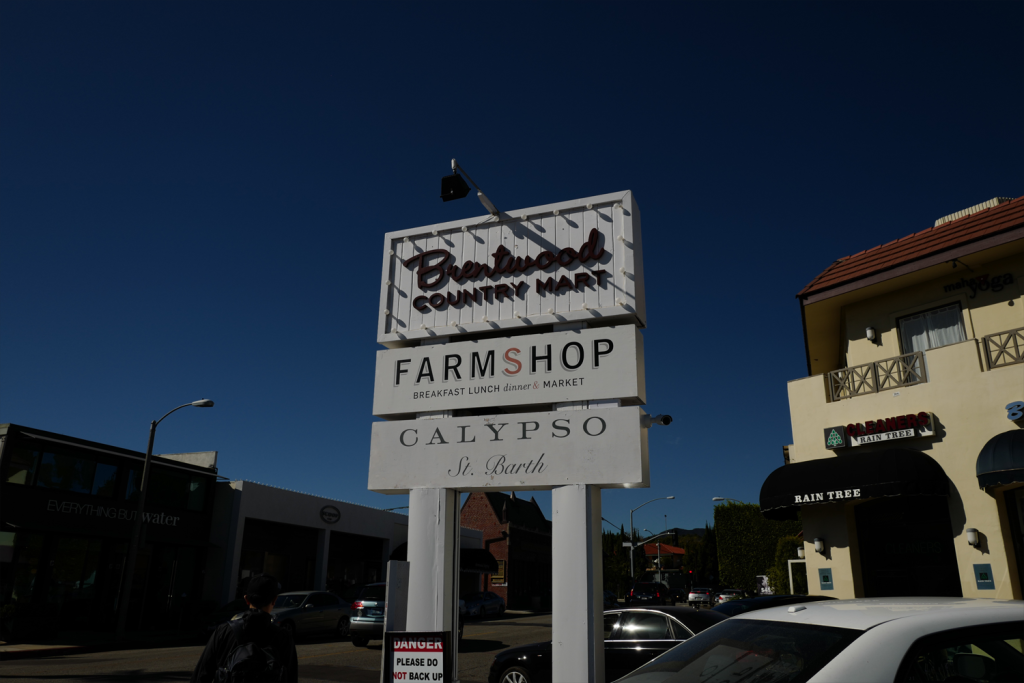 When I came to LA a few years ago, this was my favourite​ ​mall in Brentwood. The post office is especially excellent, alongside which the mall also sells original goods. It's a symbol of a "new movement that began here on the West Coast". Those days​ ​FARMSHOP​ ​had, what was referred to as, "one of the West Coast's best breakfast", and seemed only to open for breakfast and lunch as it had no alcohol license.
I've also been looking forward to going back. Has the shop been extended? Back then, space was limited and only sold small things like cookies, and since then has changed into into a fine grocery store. That time I ate vegetables with eggs and bread, and wanted to have the same again as prepared by FARMER'S PLATE but it wasn't on the menu. Perhaps it's because of the time, or because it's Saturday? While I look around, everyone can be seen sipping aperitifs while they wait for their food to be served. It's rustic charm … I want to sample their best dishes again.
They have now opened​ ​a shop in Japan. I think I'll go to Futakotamagawa and try in the near future.