2016.01.19
Whole Foods Market | Third and 3rd (Brooklyn)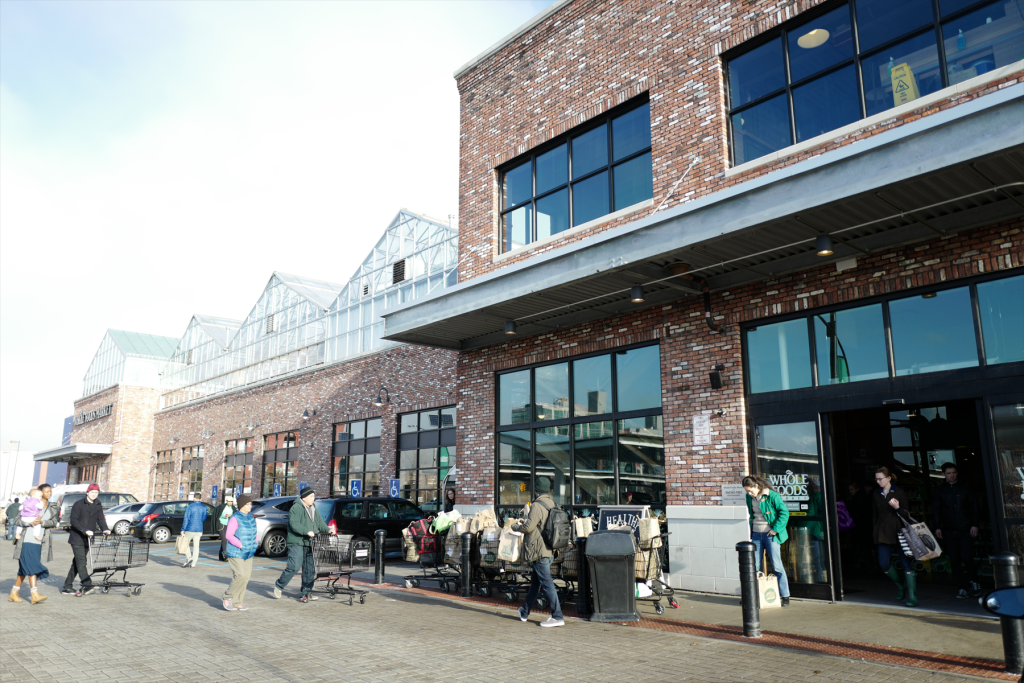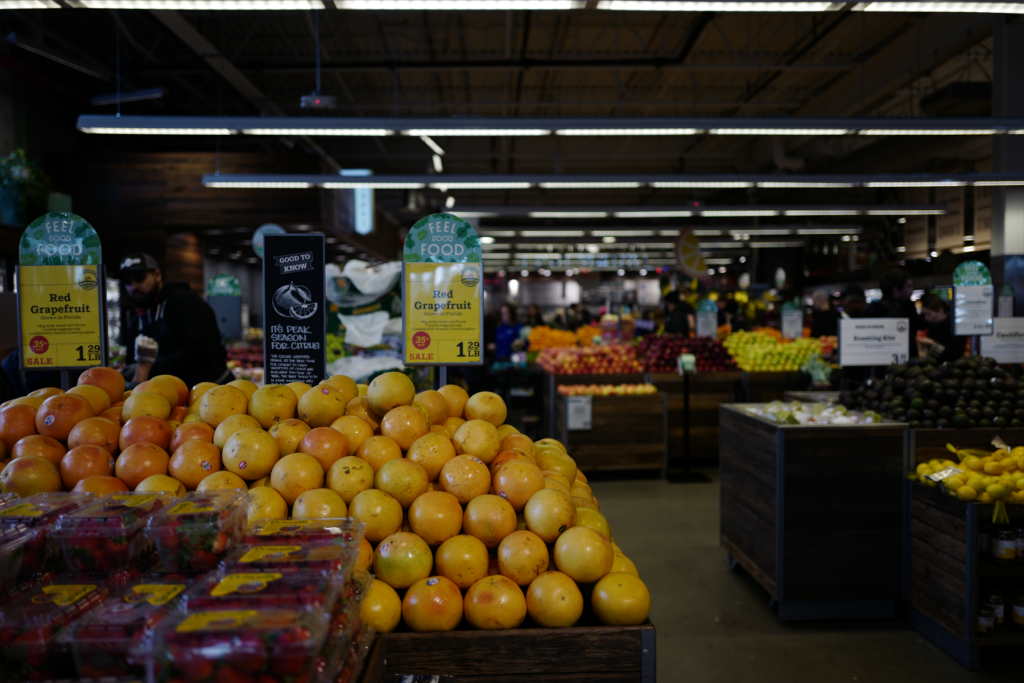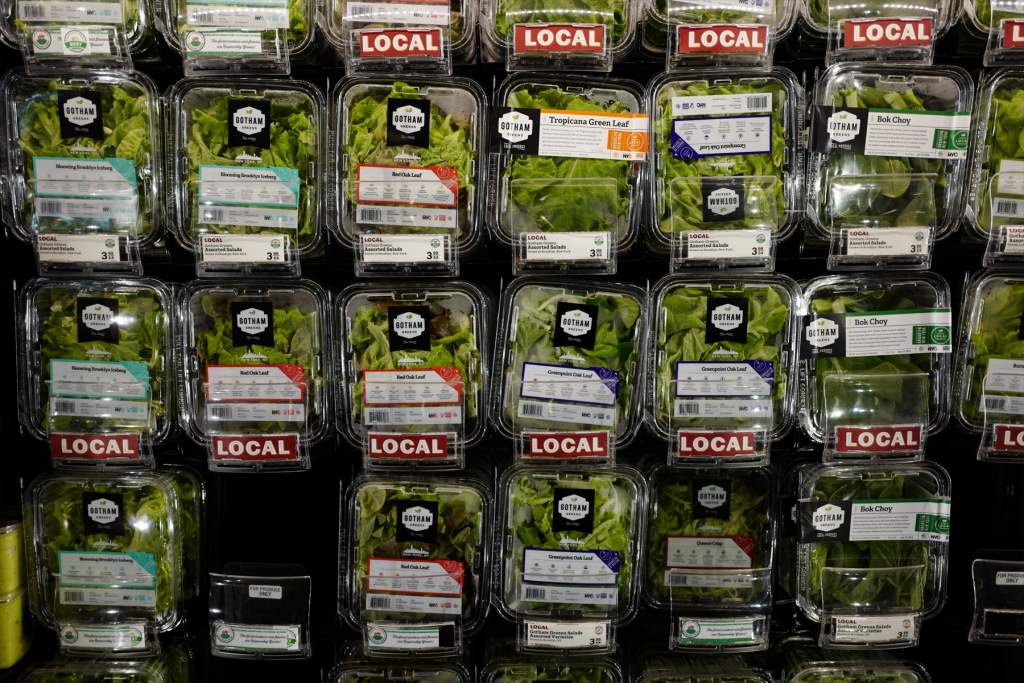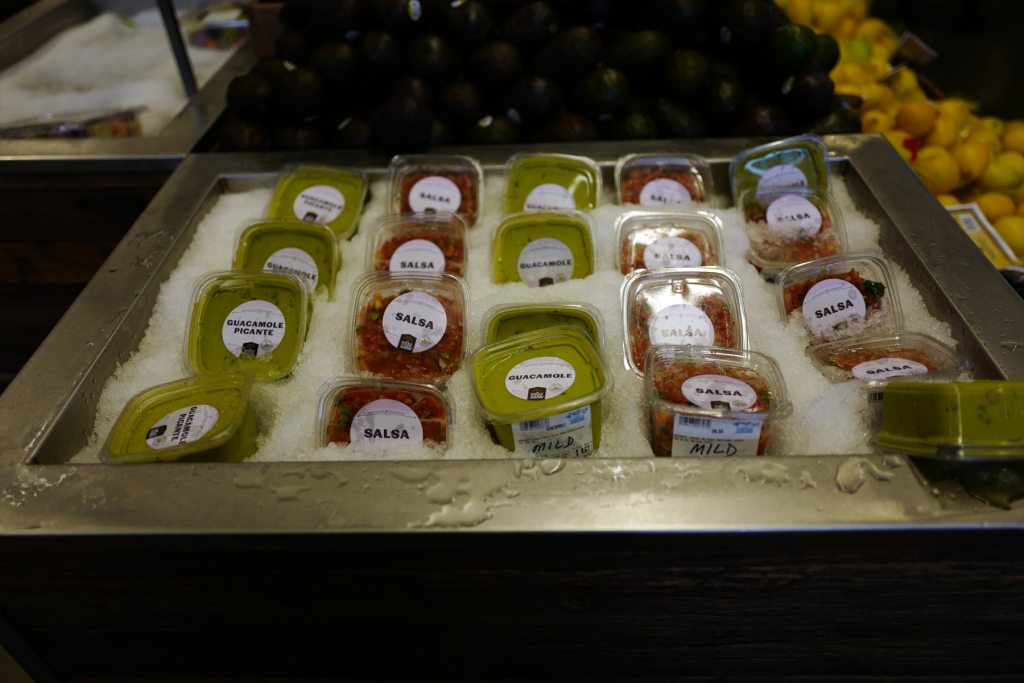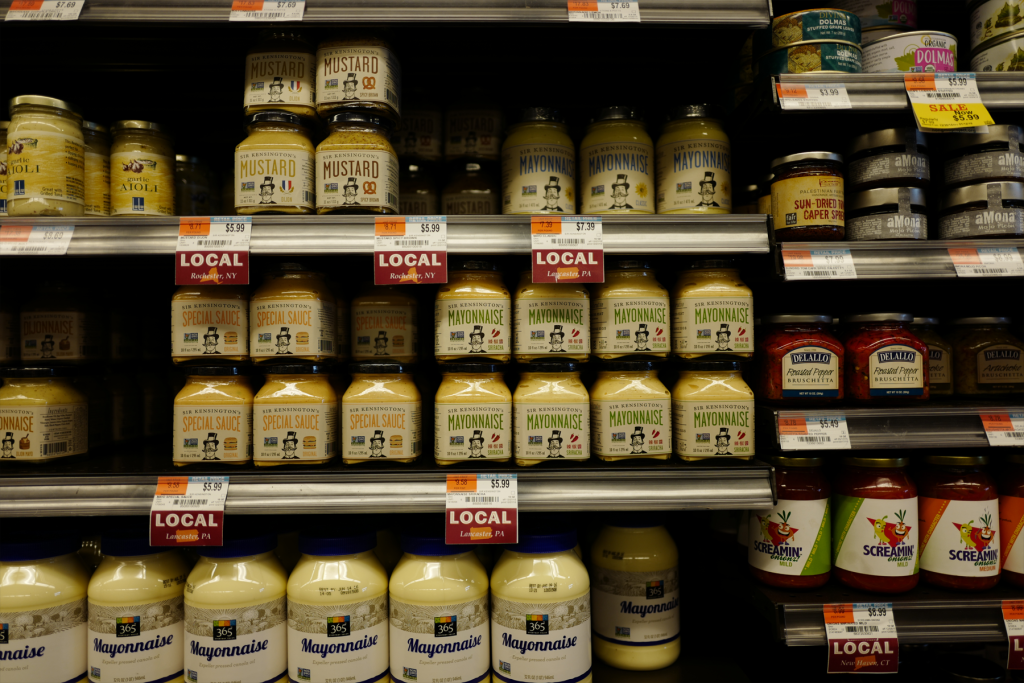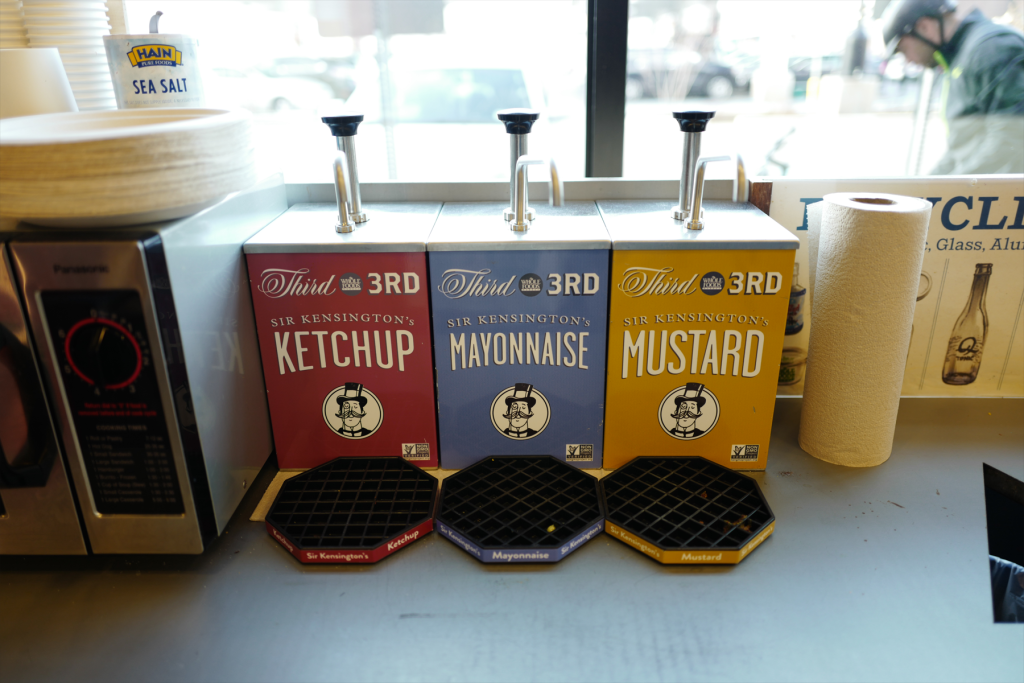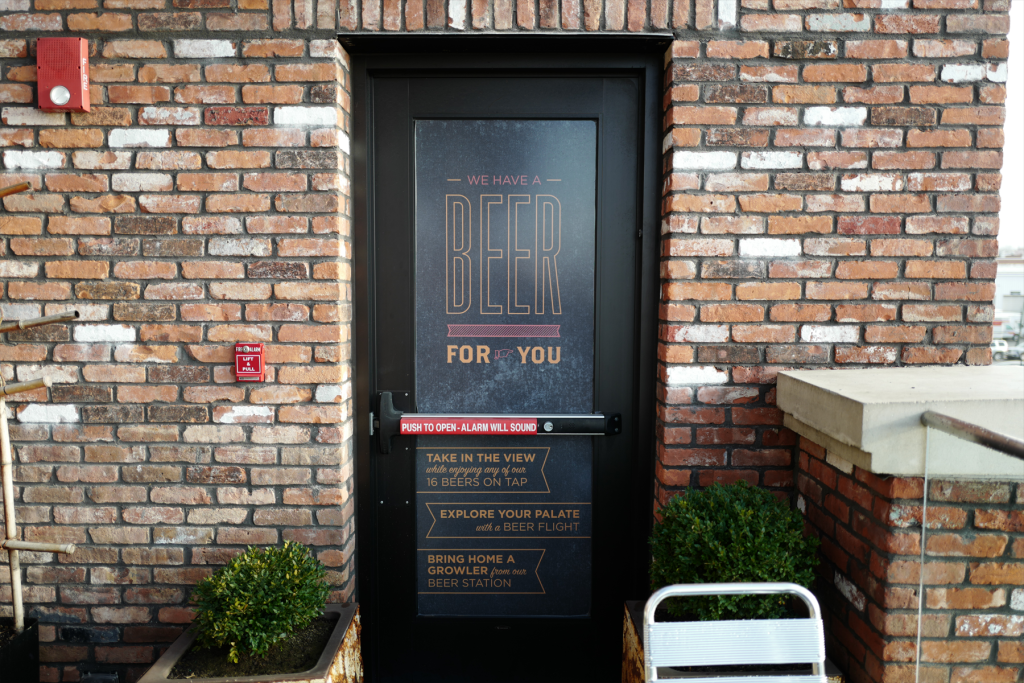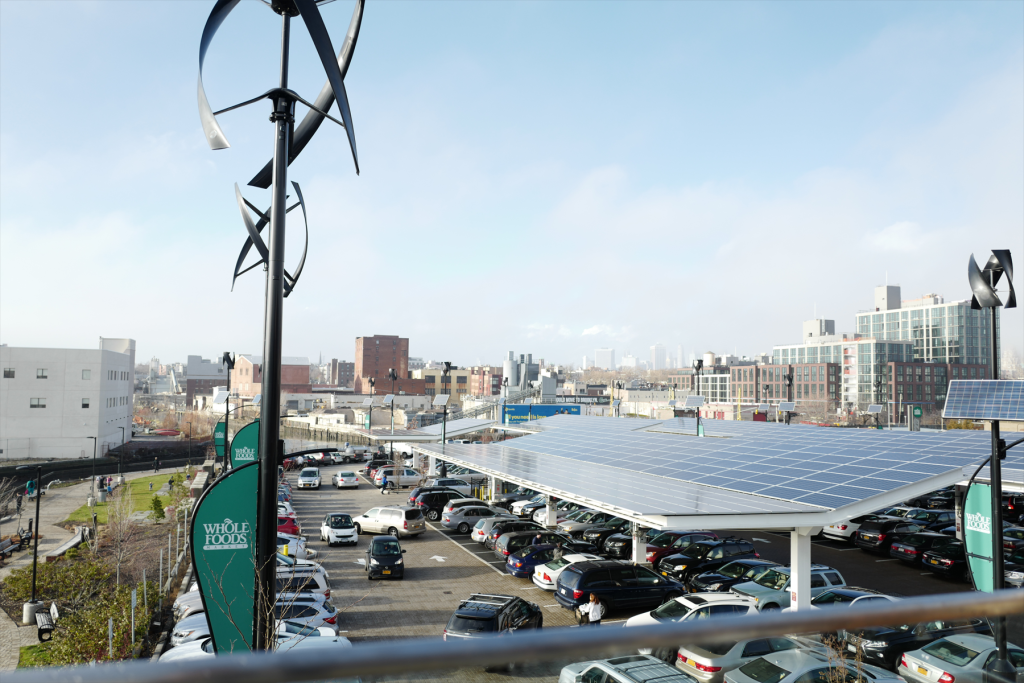 'Whole Foods' in Brooklyn
Parking bays feature solar panelling, and the store's rooftop features a greenhouse, where they grown vegetables sold downstairs. Other brooklyn-made food goods are also stocked in abundance.
Recently, you can also buy hard-to-find​ ​Sir Kensington's​ ​ketchup here … should basic ketchup have sold out. You can also eat it free, in the in-store eat-in space (laugh)
What would it be like if the suburban mall was at the centre of the supermarket if it were in Japanese for instance? Most likely an 'American Casual'.