2021.02.26
Rei Kawakubo and Louis Vuitton's masterpiece "BAG WITH HOLES" returns in black leather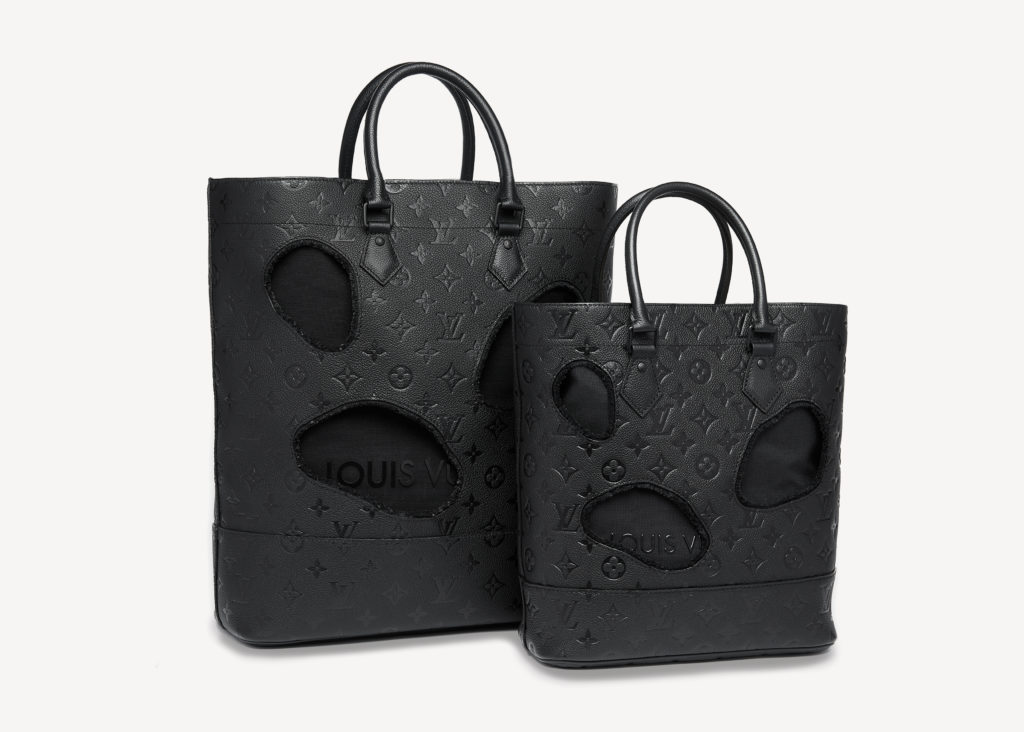 "Icon and Iconoclasm: Celebrating Monogram", a project to reconstruct the iconic monogram of "LOUIS VUITTON" announced in 2014. "BAG WITH HOLES" by Rei Kawakubo of "Comme Des Garçons", who was selected as a collaboration partner, has a novel design with uncut holes and is still handed down as a masterpiece. .. In March, "BAG WITH HOLES" will be reprinted to commemorate the opening of the new "LOUIS VUITTON" store on Namiki-dori, Ginza.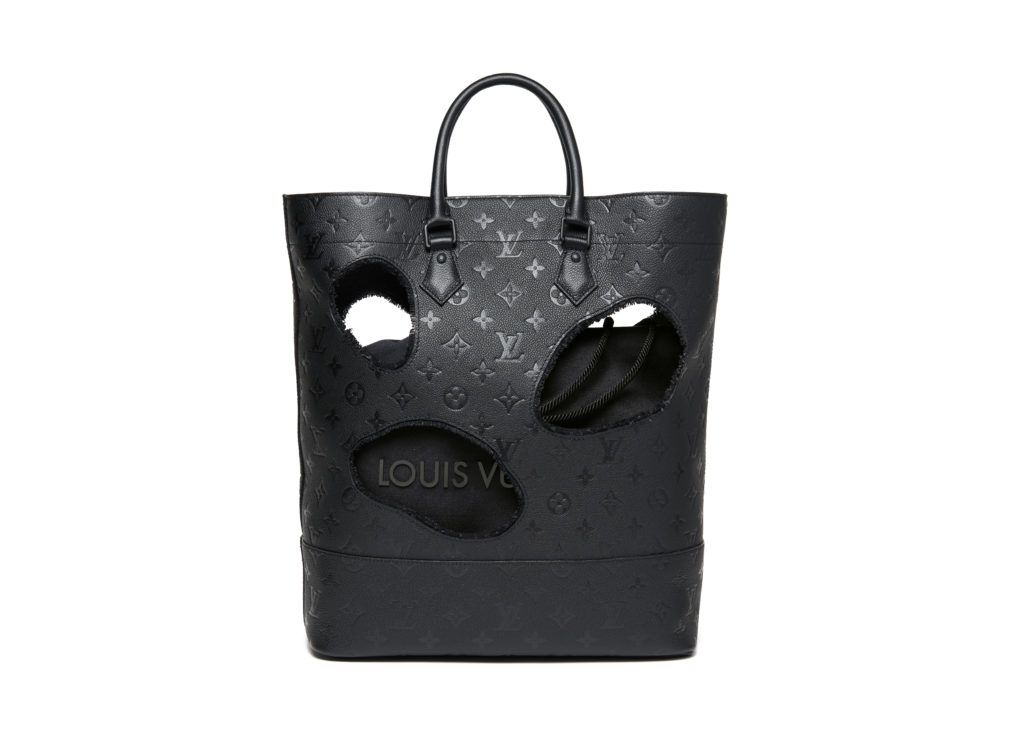 "BAG WITH HOLES MM" 510,000 yen (excluding tax)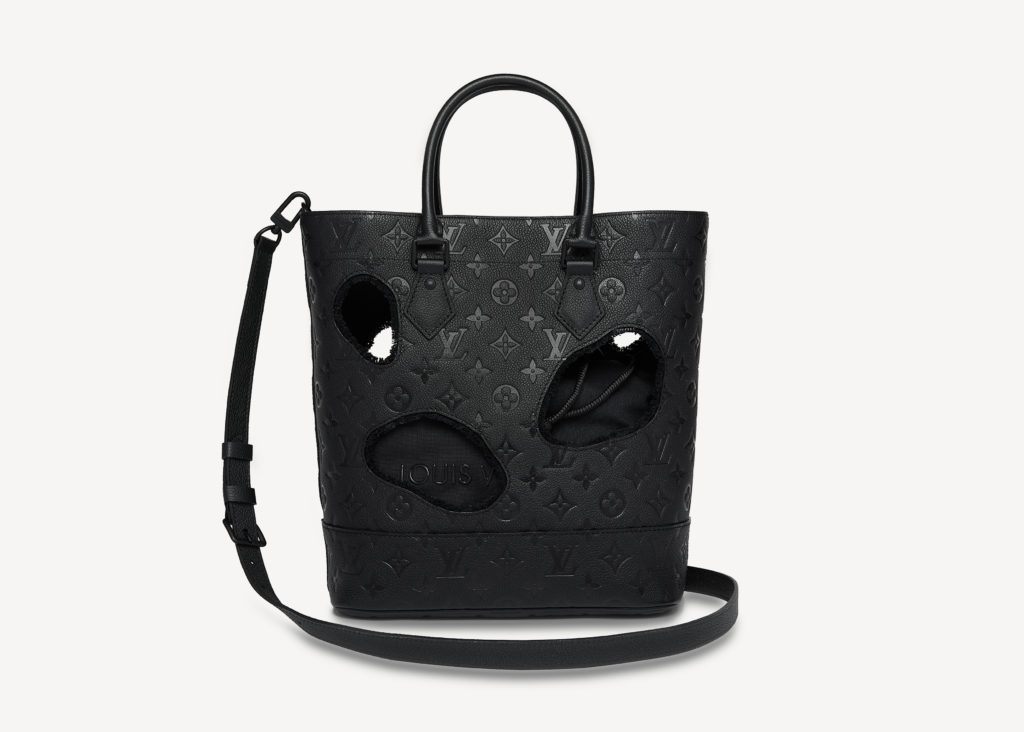 "BAG WITH HOLES PM" 468,000 yen (excluding tax)
This work is based on the form of the 2014 model, and uses black grain cowhide leather as the material. Embossed with a monogram pattern, the interior comes with a removable textile pouch. In addition to the original MM size, a small PM size with a strap is also available. It will be sold by lottery on the condition that you answer the questionnaire of the LINE official account of "LOUIS VUITTON". The response period is from March 1st to 7th. In addition, this model will be exhibited at the exhibition "LOUIS VUITTON &" to be held from March 19th.
■ BAG WITH HOLES
Application period: March 1st (Monday) to March 7th (Sunday)
How to apply: After adding the "LOUIS VUITTON" LINE official account, answer the questionnaire
* Details will be announced on March 1st on the LINE official account.
問い合わせ先:0120-00-1854