2021.02.22
The Nagano Prefectural Art Museum unveils new uniforms designed by Maiko Kurogouchi, and celebrates her 10th anniversary with an exhibition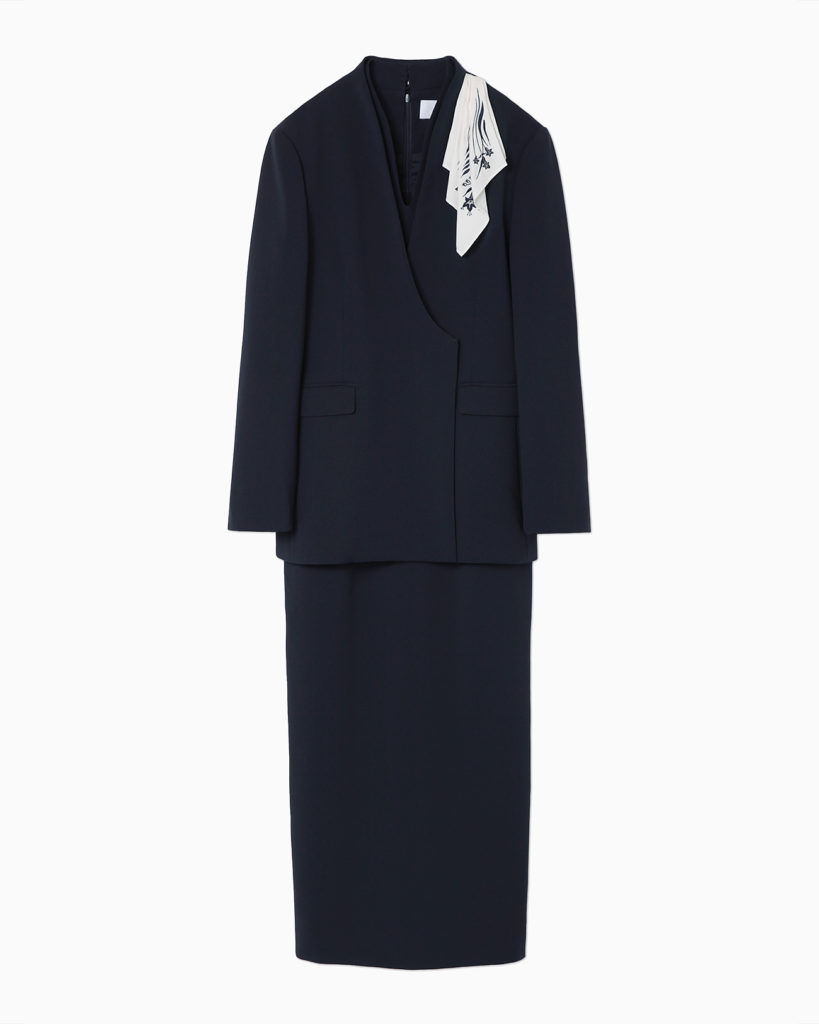 The Nagano Prefectural Shinano Art Museum and the Higashiyama Kaii Gallery have unveiled a new staff uniform designed by Maiko Kurogouchi, the designer of Mame Kurogouchi. The new uniform will be worn from April 10 when the museum reopens.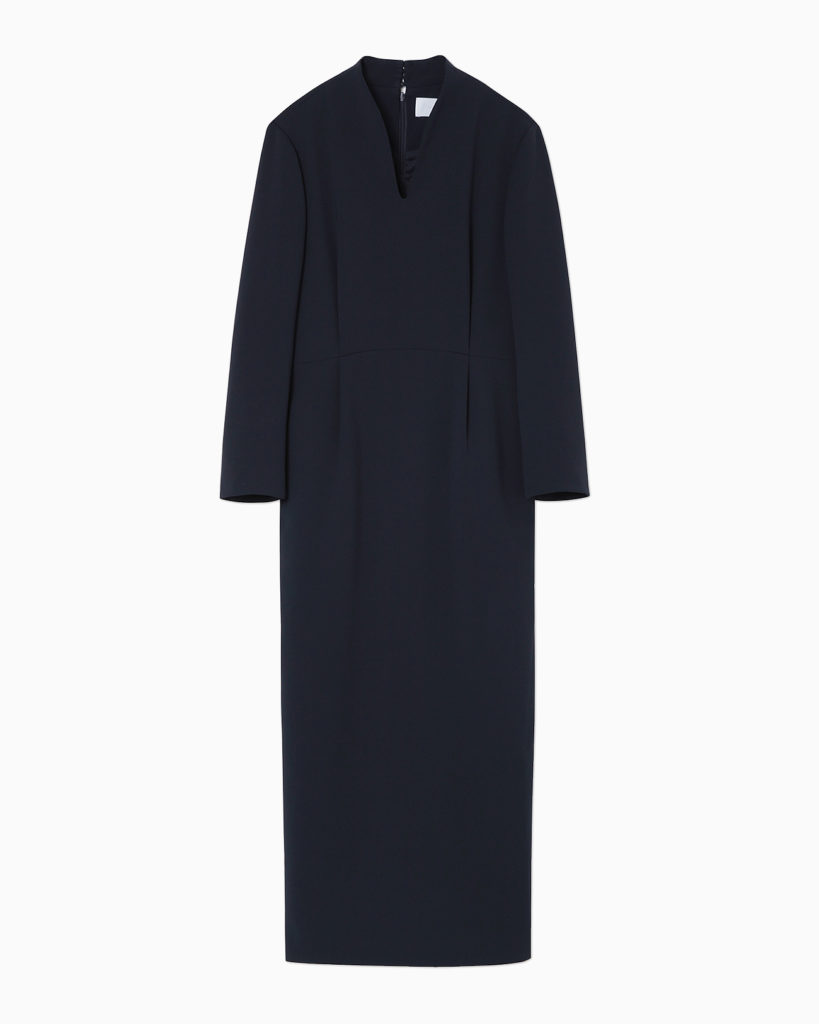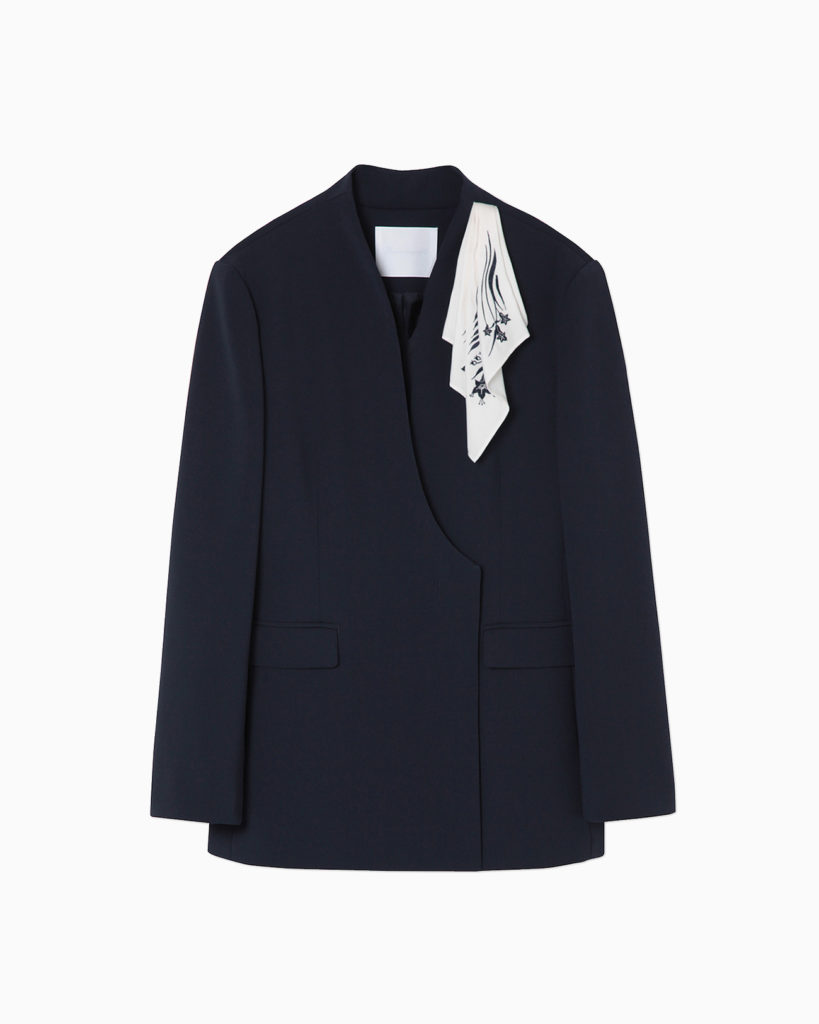 The dress features a sharp V-neck design typical of Kurogouchi's brand and a collarless jacket that beautifully overlaps the dress's collar. The pieces beautifully frame the body yet are light and comfortable to wear. The dark blue hue of the uniform is inspired by the beauty of the majestic nature surrounding the museum and Kaii Higashiyama's works, a Japanese painter who loved the area. The scarf that goes with the jacket adds a touch of elegance with embroideries of Nagano's prefectural flower the gentian.​ ​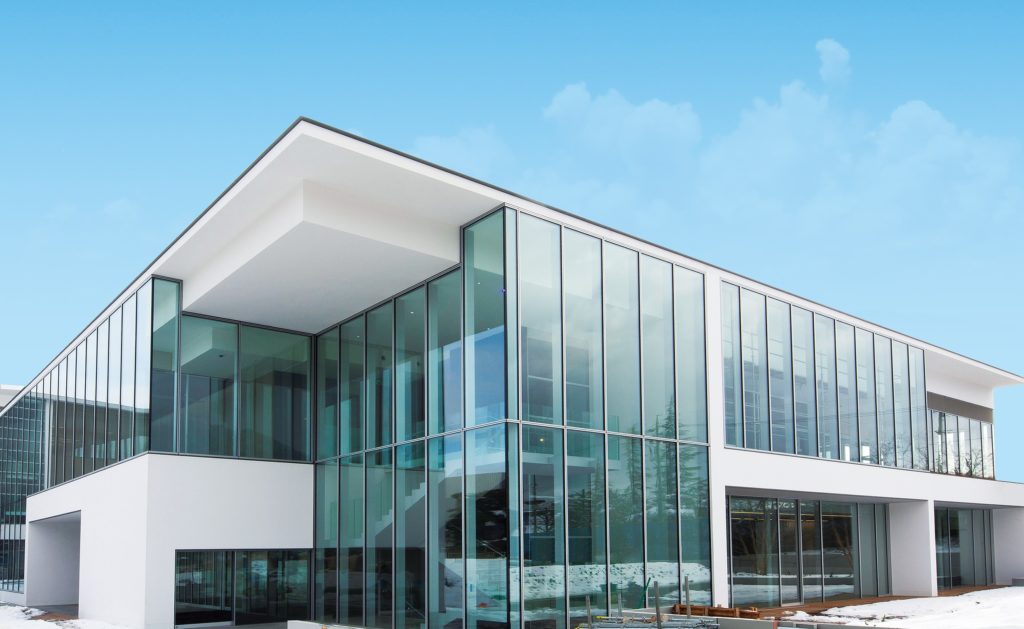 Along with the new uniform, the museum also announced that a "10 Mame Kurogouchi" solo exhibition to celebrate Kurogouchi's brand's 10th anniversary will be held from June 19. This exhibition will feature Kurogouchi's diaries, inspirational mementos and photographs, writings, original textiles, and archived items, allowing visitors to retrace ten years of creations in her hometown, Nagano.
■ 10 Mame Kurogouchi
Period: Saturday, June 19 - Sunday, August 15
Venue: Exhibition Room #3, Nagano Prefectural Art Museum
Address: 1-4-4 Hakoshimizu, Nagano-shi, Nagano