2020.10.17
PHILLIPS & BLACK BIRD
The second auction "BlackBird" led by TK in Hong Kong, curated in collaboration with PHILLIPSRetrospective 2000-2020Will be held in Geneva in November. The theme this time is "modern watch". With the theme of watches produced after 2000, it is a masterpiece list that covers watches of various brands. At this very moment when the popularity of the current model is soaring, it can be said that it is a theme auction like PHILLIPS focusing on new models in recent years including the current model.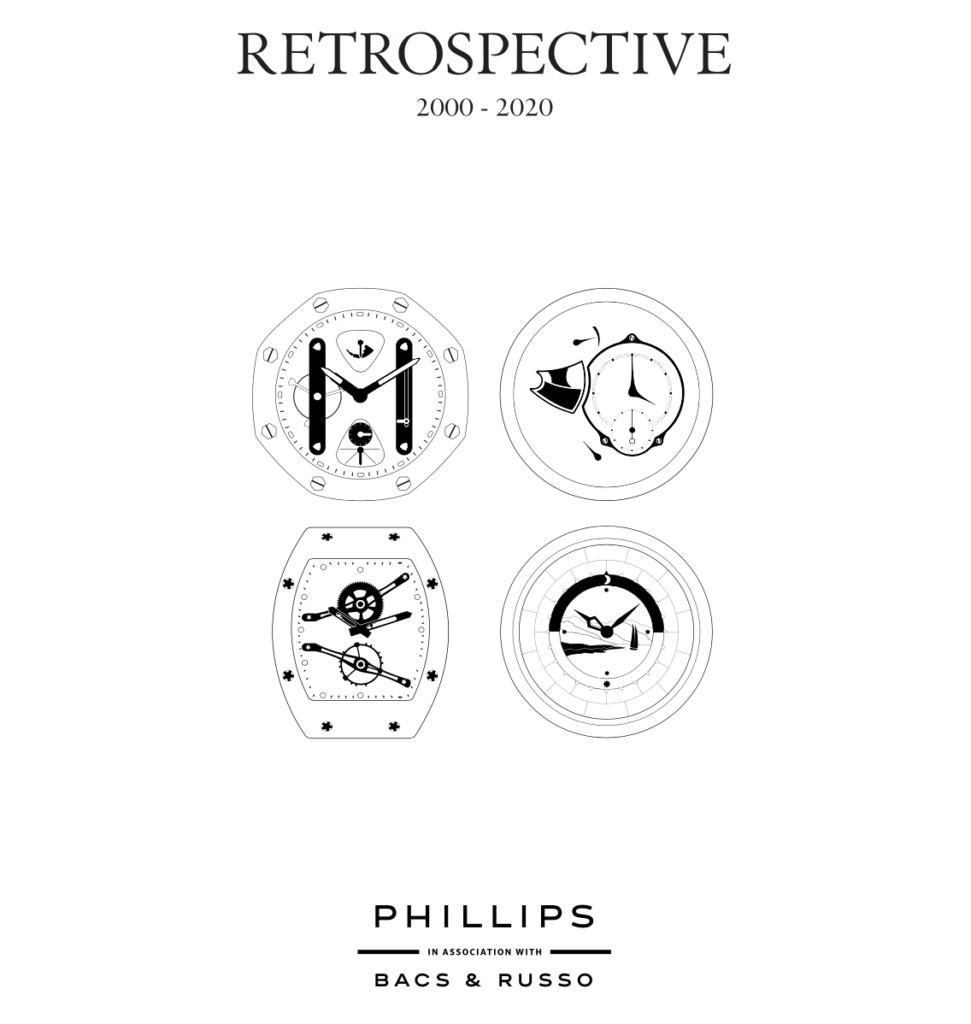 Even so, TK has made a big presence not only in the Ferrari world but also as a watch collector. It's not just curation, but it's a job that other collectors can't do because they have a unique view of the world by supervising everything from auction book photos to direction.
The 20 years from 2000 to 2020 are divided into 5 years, and iconic models are lined up and all of them are put up for auction. The watch itself does not necessarily follow the recent trends (= not biased only to stainless steel sports models), and it is good that many historically important watches are listed. Of course, there are many models that are still on sale, so it is an opportunity for many people to witness the price of their own watches, and young people who will enter the world of watches from now on. It will be a very interesting auction for collectors as well.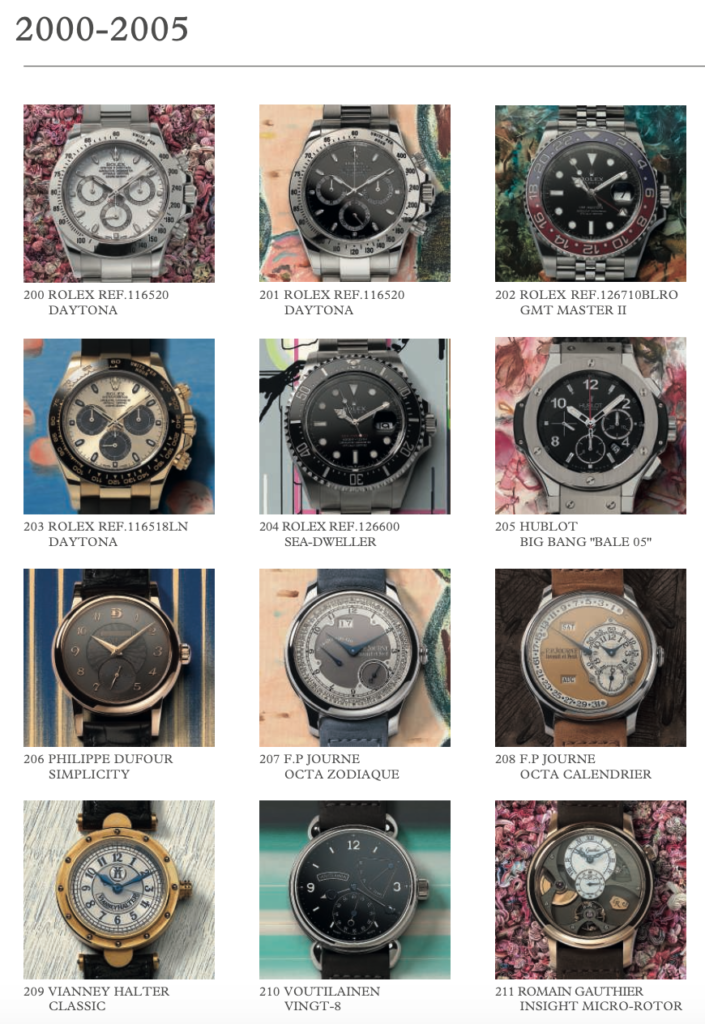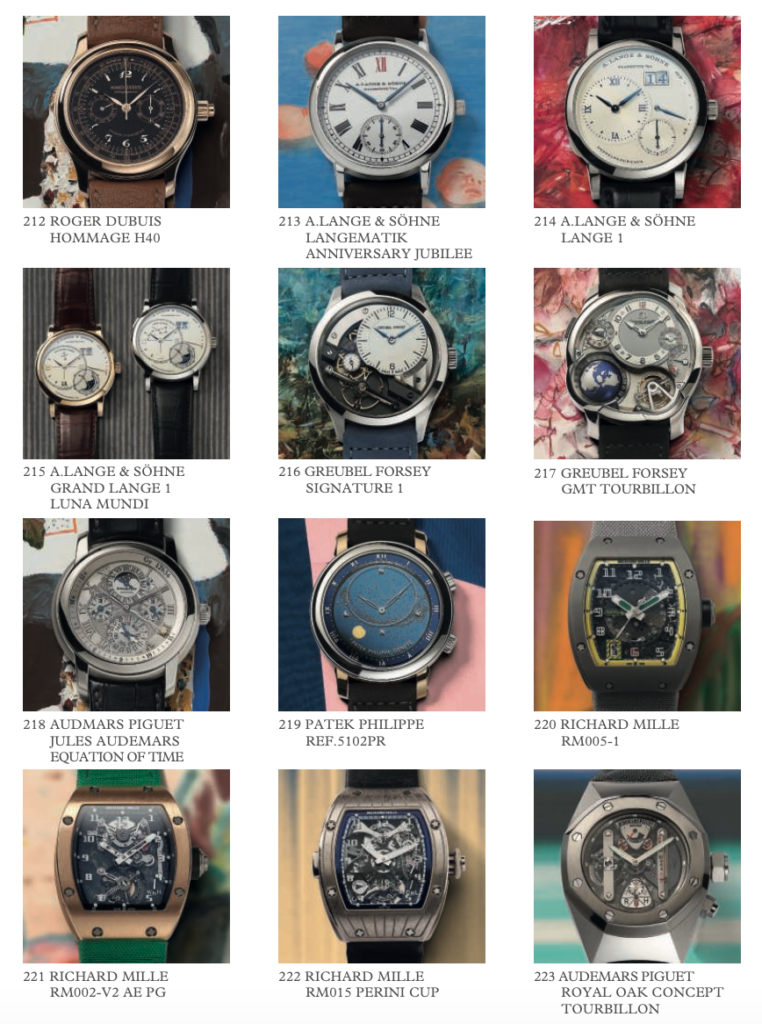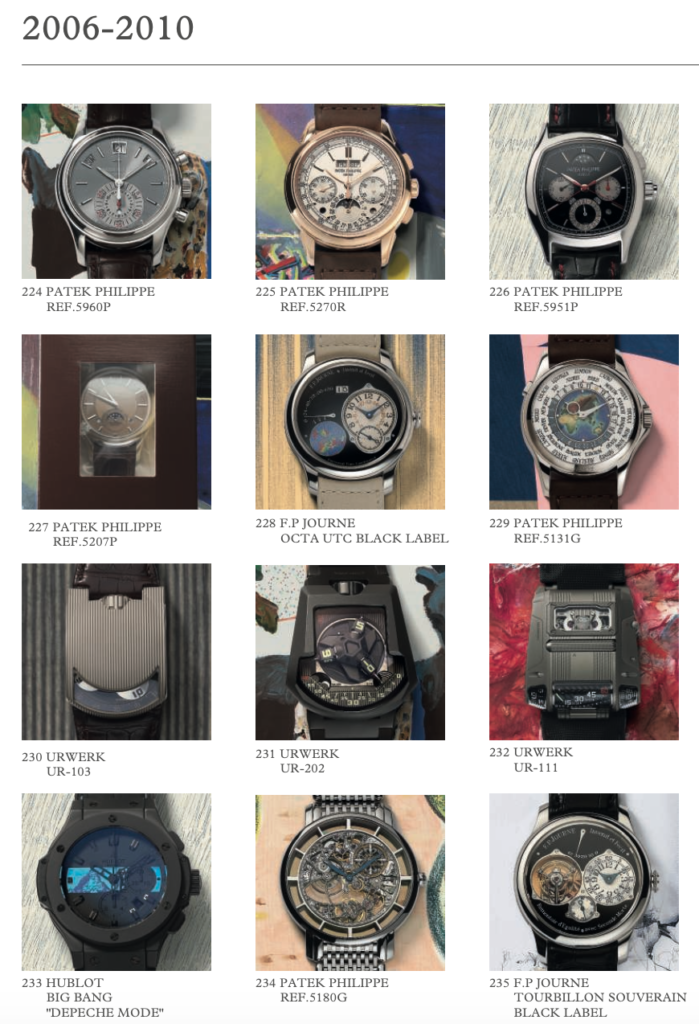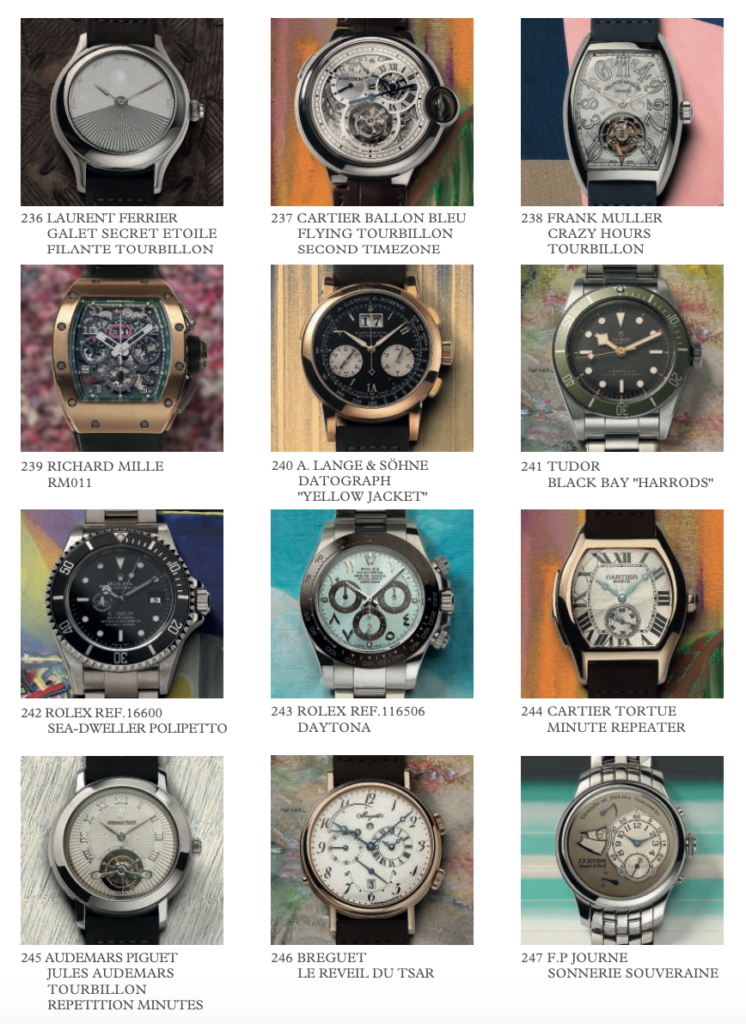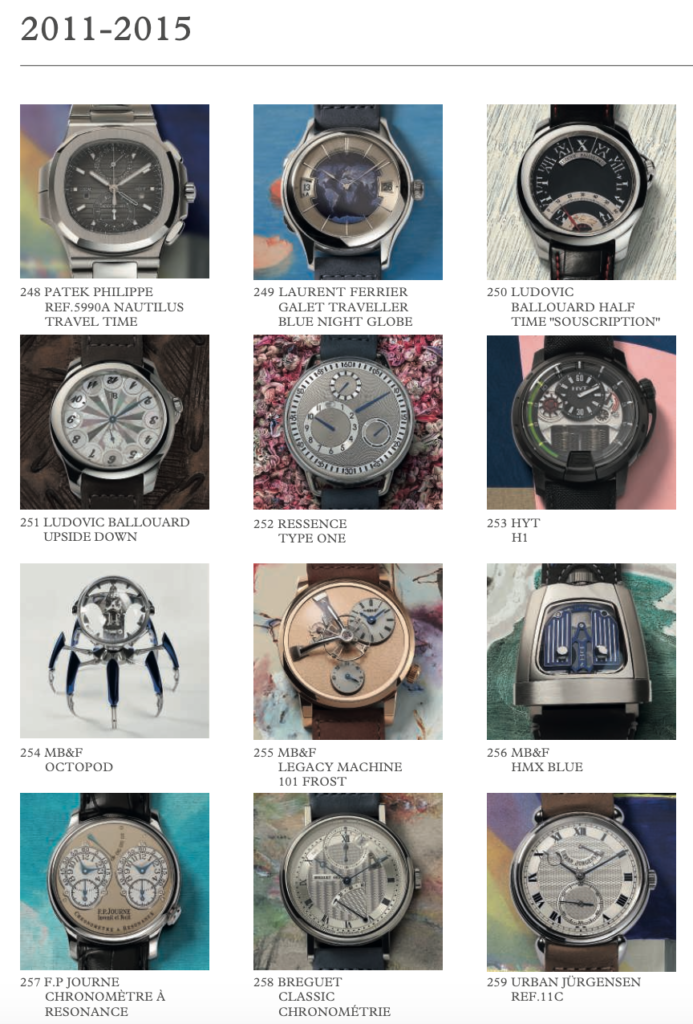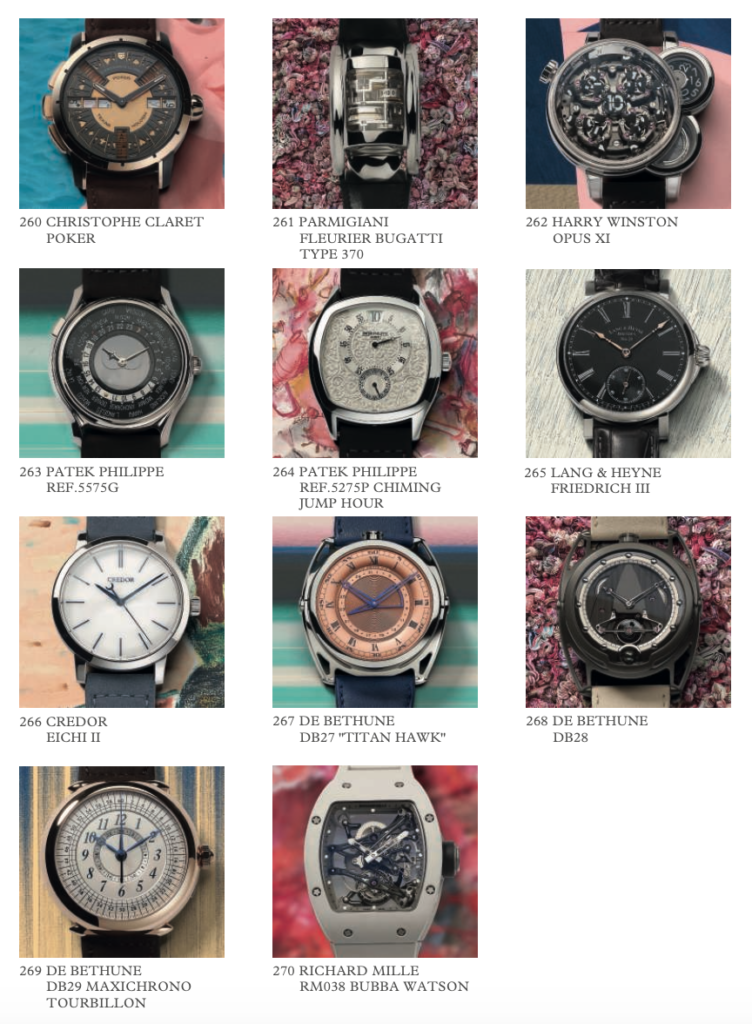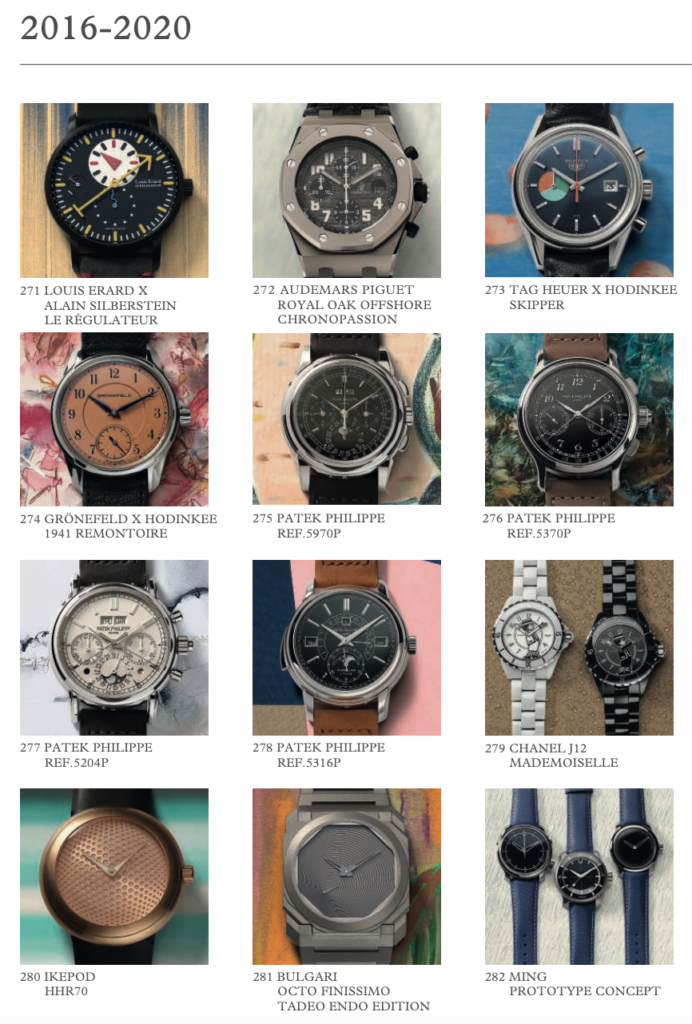 From Richard to SEIKO to IKEPOD, as well as PATEK, Audemars Piguet and ROLEX. Some models can be bought normally, and some models that are rare and rarely seen are listed in parallel. It is quite a production that the first lot starts with "new" of Daytona 116520. And the platinum Ref.116506 I posted earlierEast Arabic dialAnd the Octopus SEA DWELLER made for the Italian diver team has also come out. In many ways, you can enjoy an atmosphere that is different from a normal auction, and there is a possibility that new popular models and trends will be born from this, so I think it is a wonderful auction.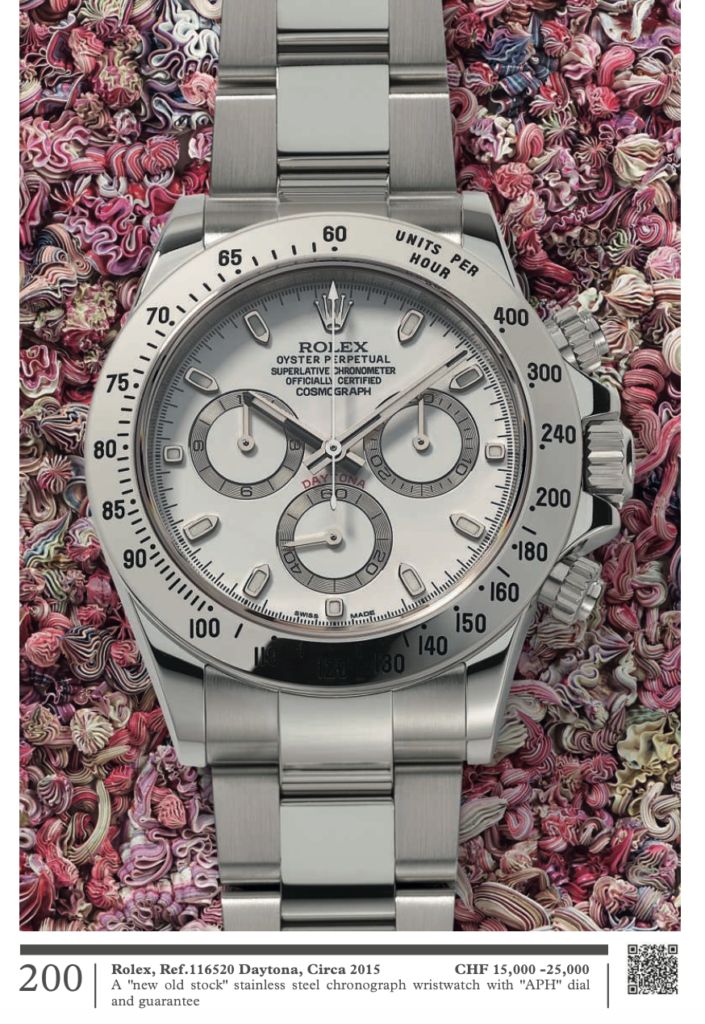 First of all, from the so-called "NewOldStock" Daytona 116520.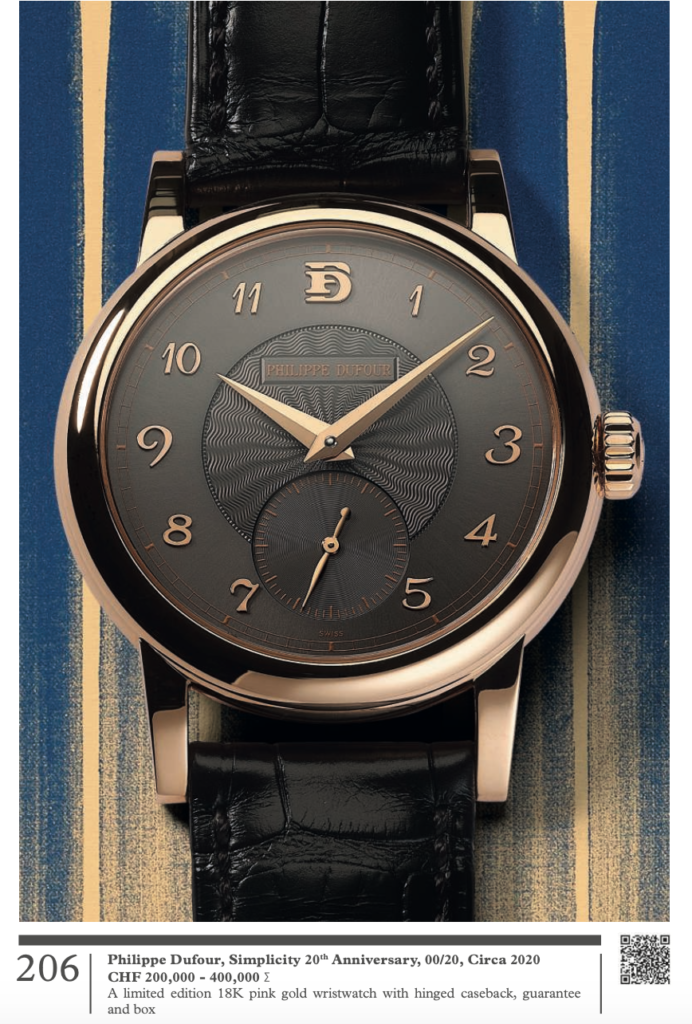 Philippe Dufour's Simplicity 20th This is a very rare one.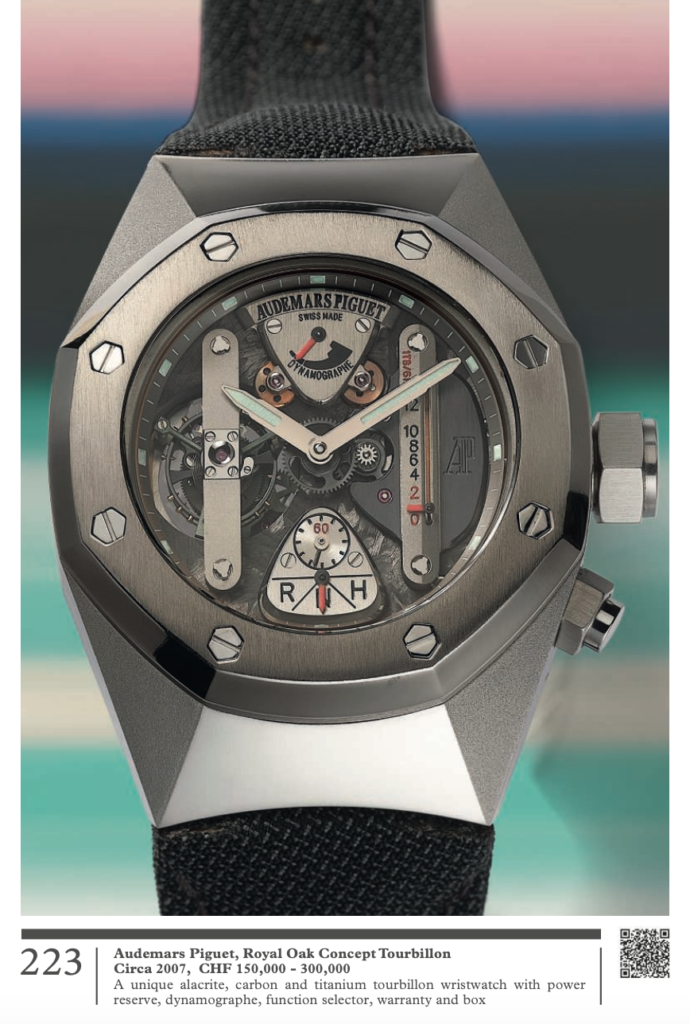 A special dial made from only one Royal Oak concept.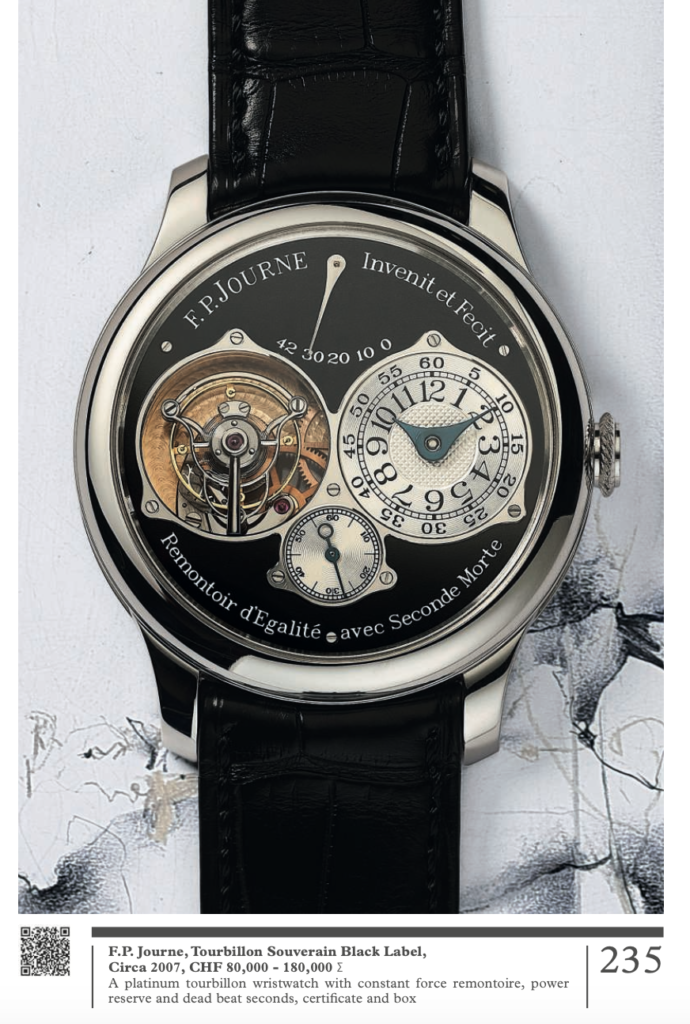 FP Journe Tourbillon.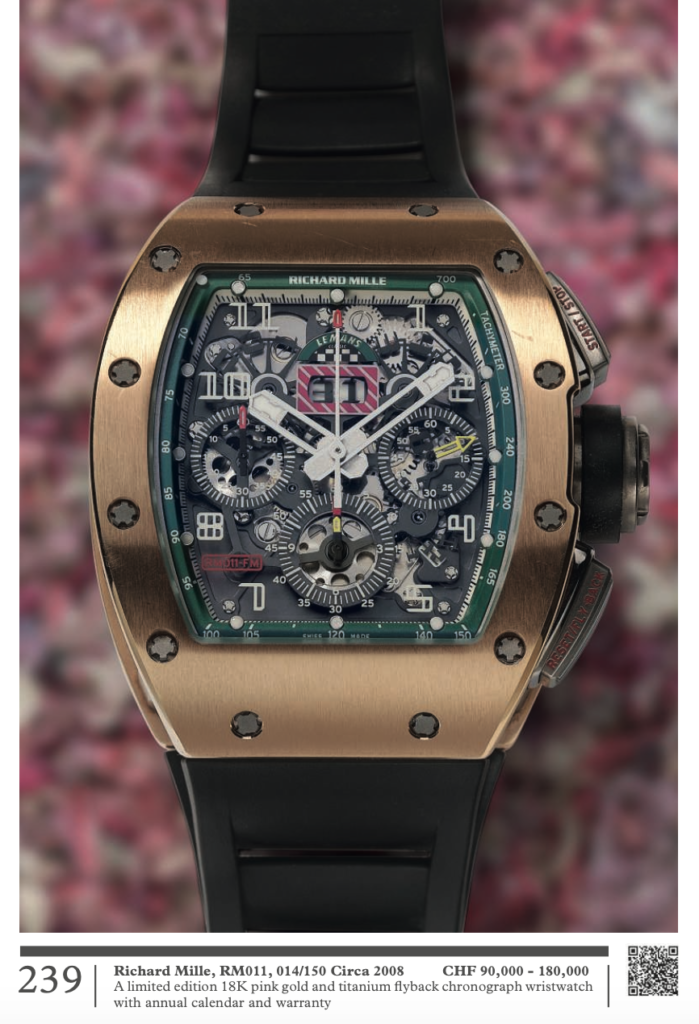 Richard Mille's RM011 / 18K PG.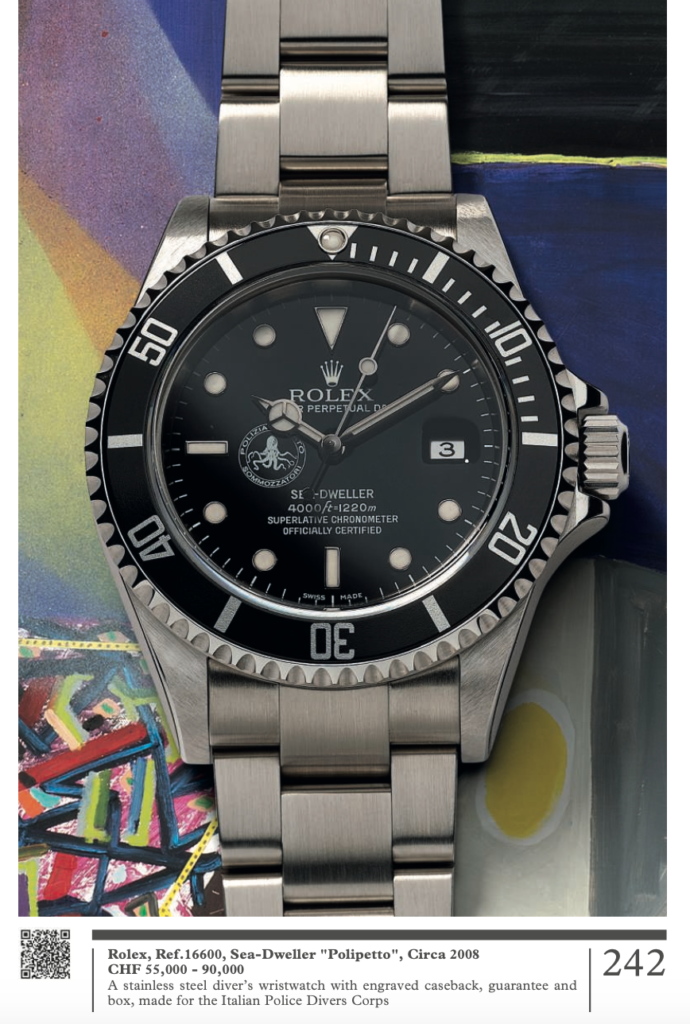 There is also a very rare model, also known as the "Octopus Seed".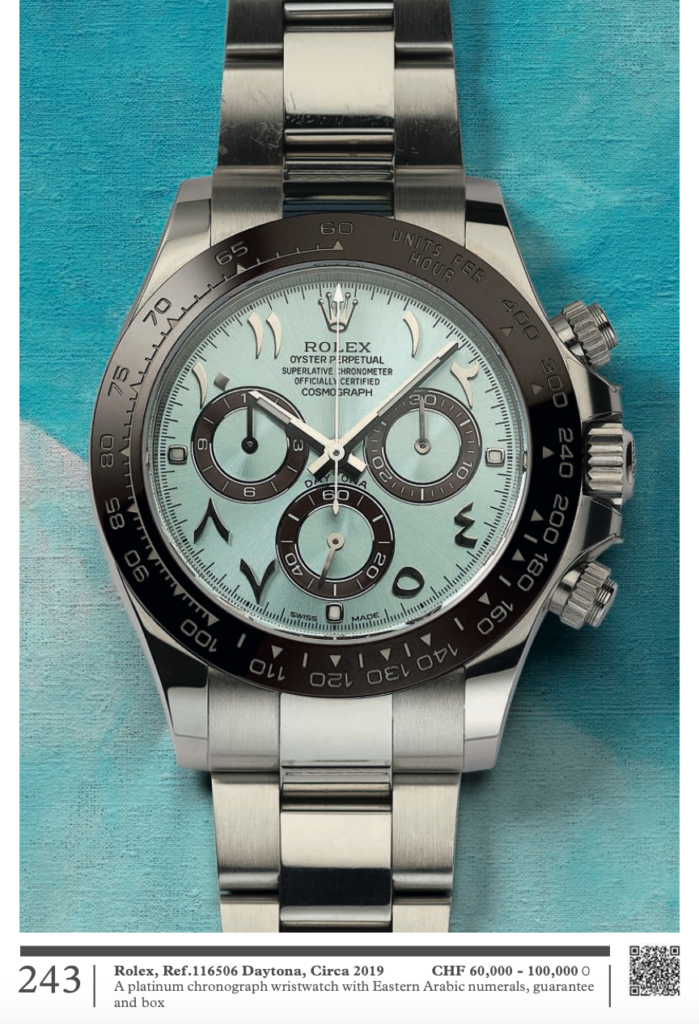 116506 EasternArabicNumerals dial.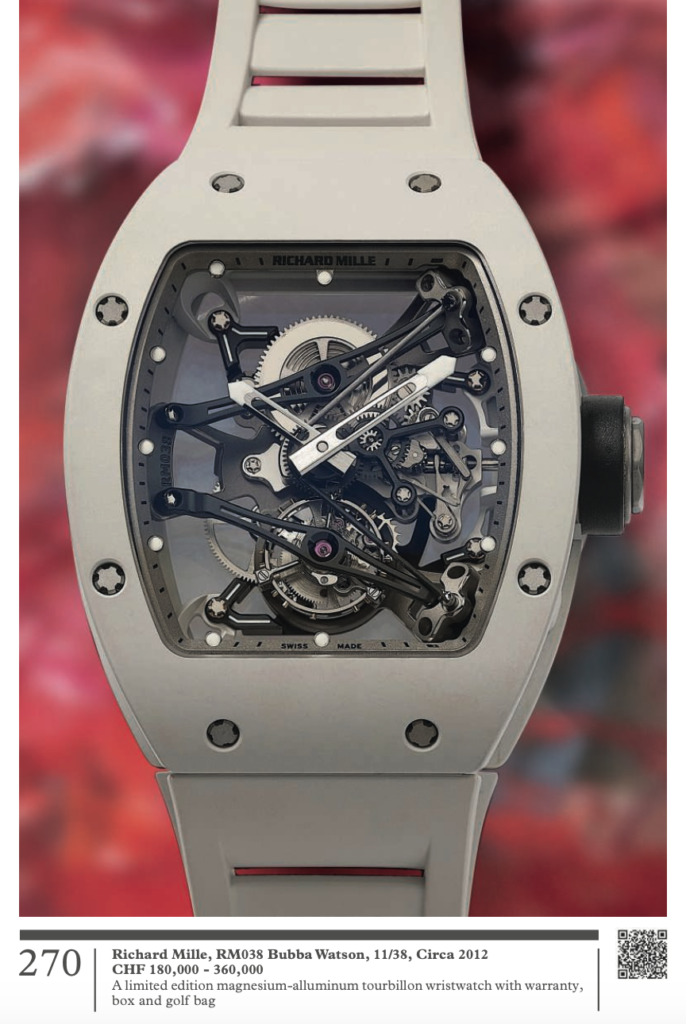 Richard Mille RM038.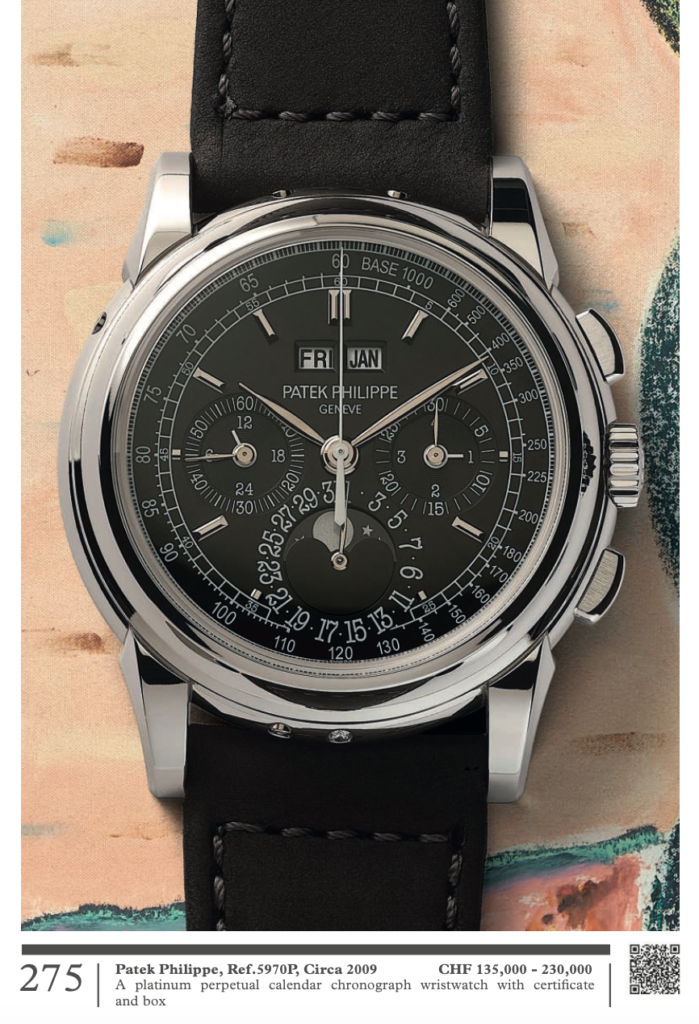 The Patek 5970P is still popular.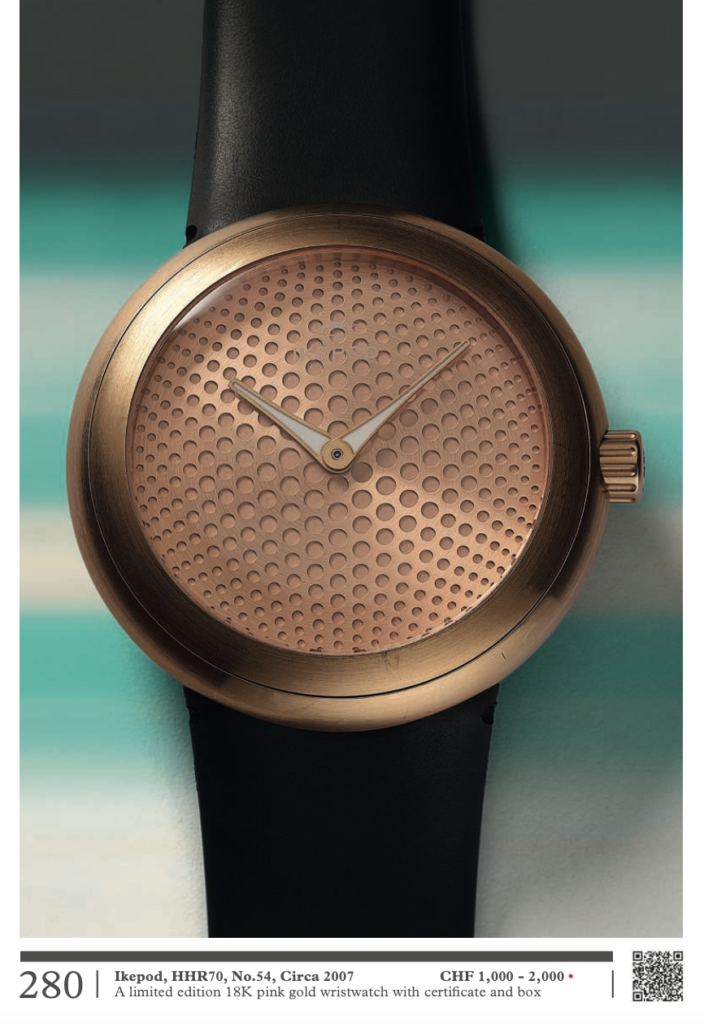 Ikepod HHR70 No.54 (2007)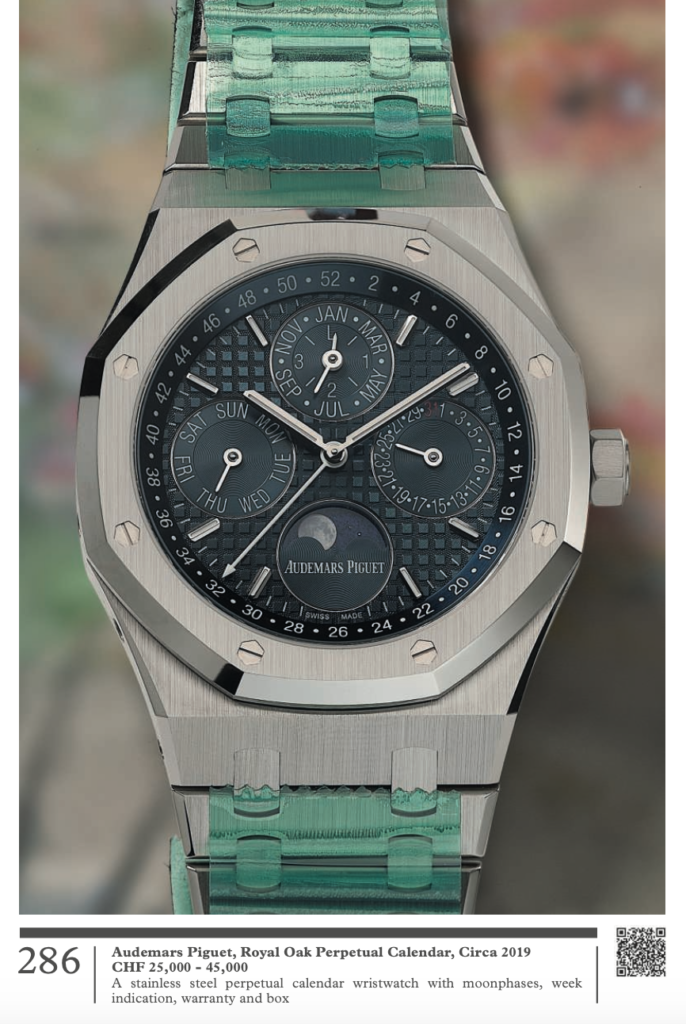 AP Royal Oak Perpetual Calendar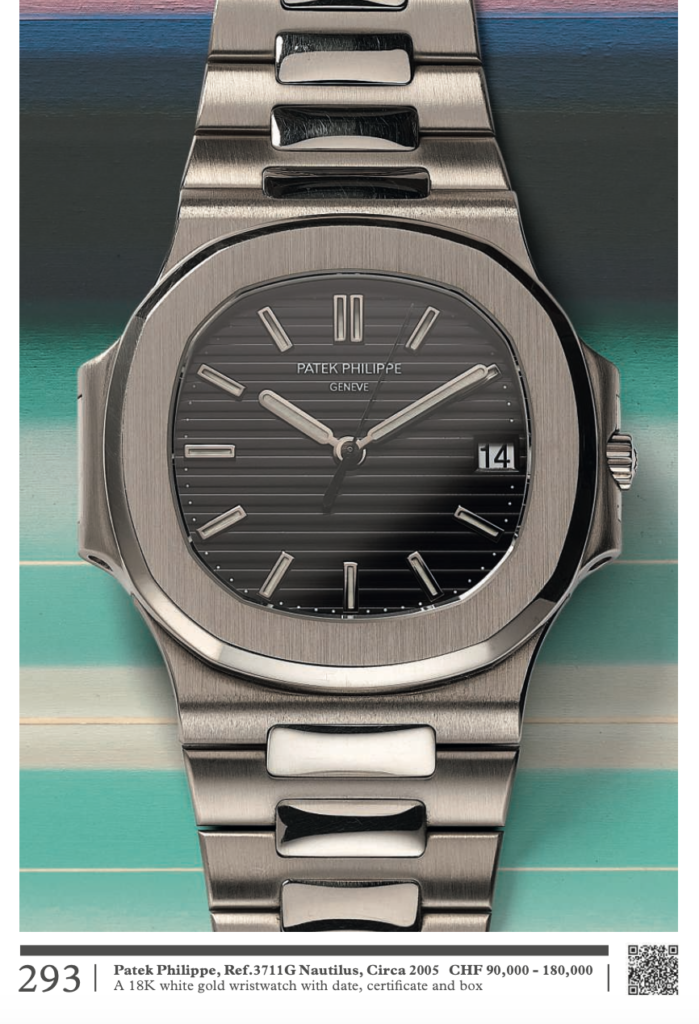 Nautilus 3711G made of white gold.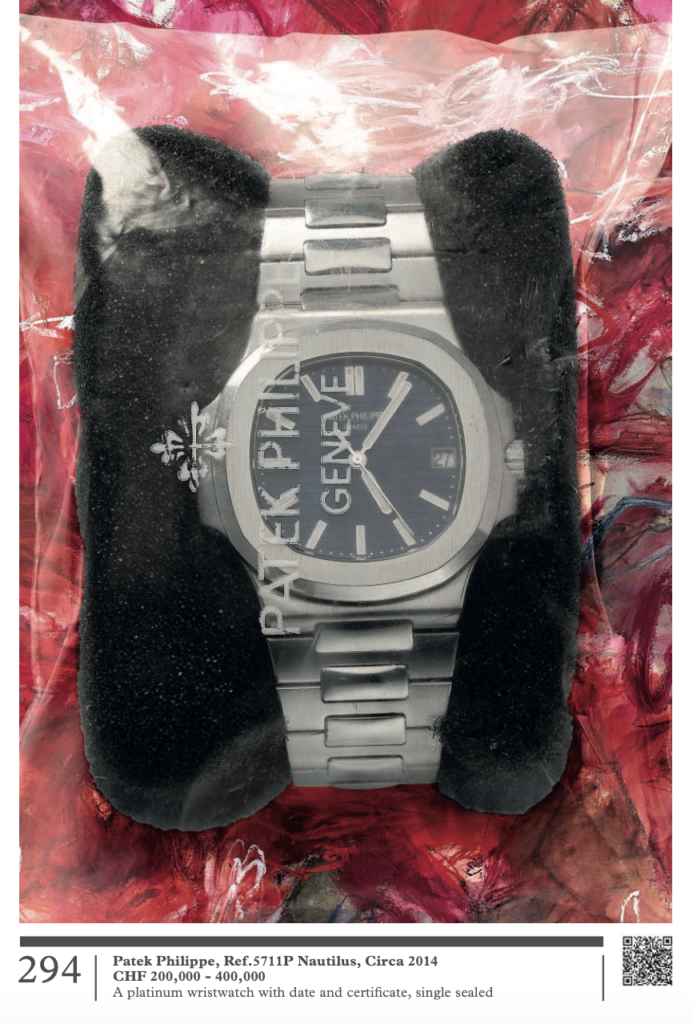 Nautilus 5711 Platinum single shield.