2020.10.15
Phillips Geneva
Now it's the season for Geneva watch auctions. PHILLIPS on November 6th and 7thlistIs open to the public. What will happen to the auction as the corona turmoil does not settle?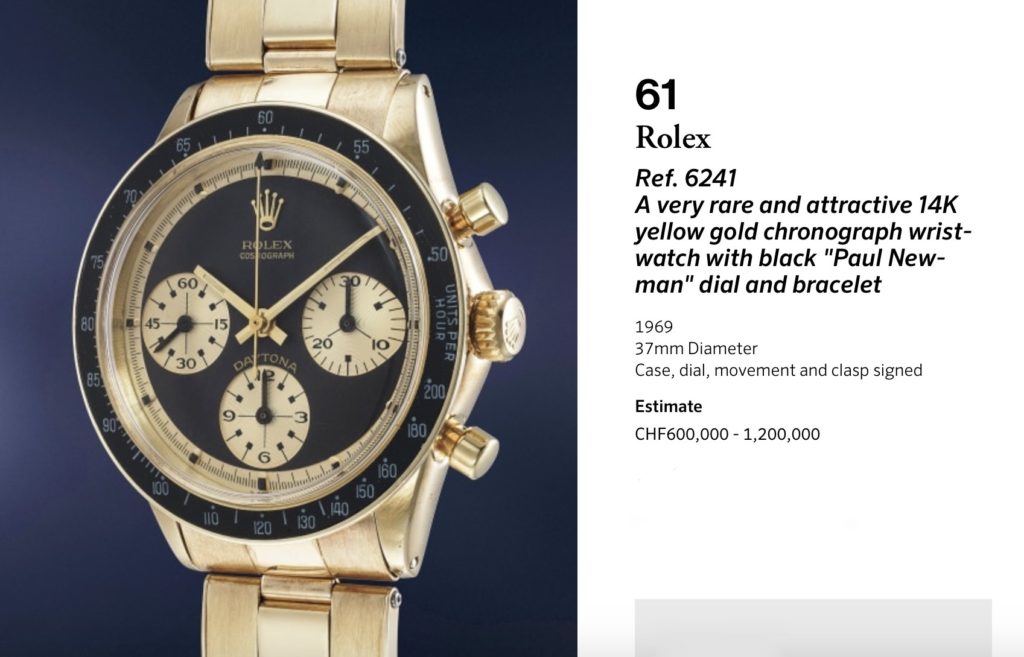 In response to the explosive rise of JPS at the previous Sotheby's, it appeared with an estimate of 600K-1.2M. This time, it is an ideal individual with a serial 2.0 6241 case and no dough, and the dial condition is also good. JPS also has a clear difference in market value compared to other models, and along with the 6263 Panda, it has become a vintage Rolex icon.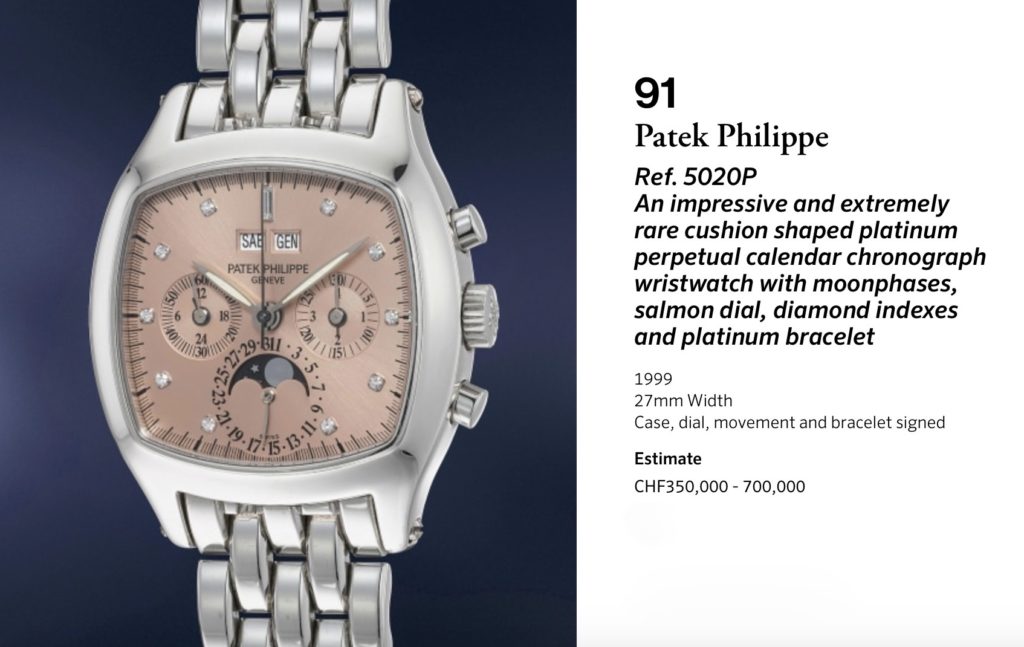 The 5020 platinum bracelet and salmon dial, nicknamed the so-called "TV screen" and loved by Italian Patek dealers. This may be an exhibition from Japan. I have seen it several times in Japan. A very rare one that is popular.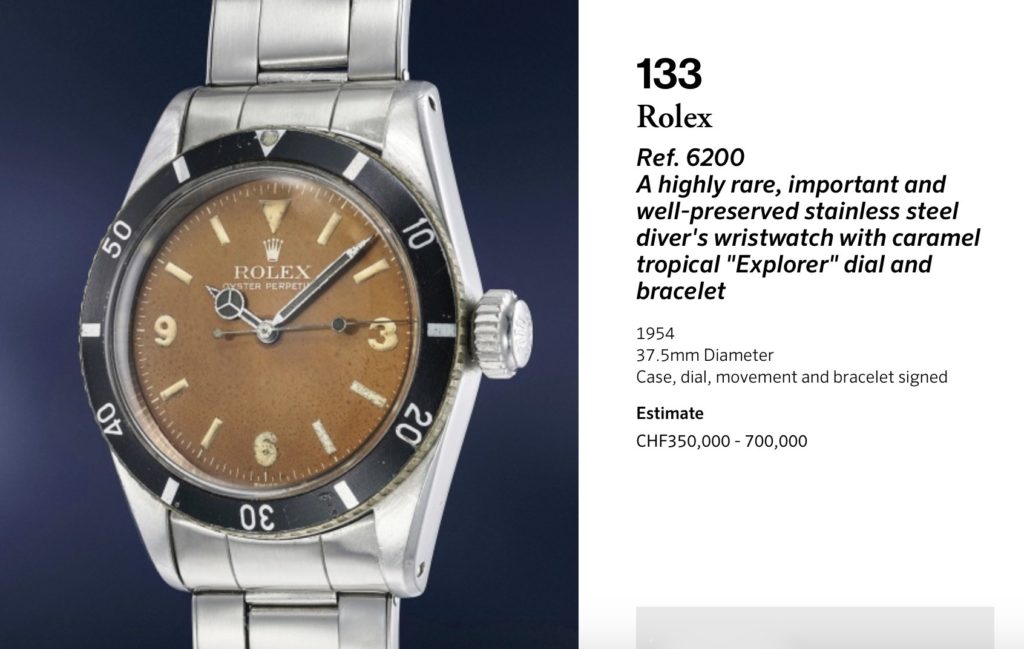 The so-called "3-6-9 dial" Submariner 6200 tropical has come out. It is quite brown, but the evaluation will change depending on whether it is considered tropical or severe aging. There was a time when all brown was touted, but recently the color and quality of brown color is also being questioned, so I would like to pay attention to the results. I think it's good for people who like this kind of taste.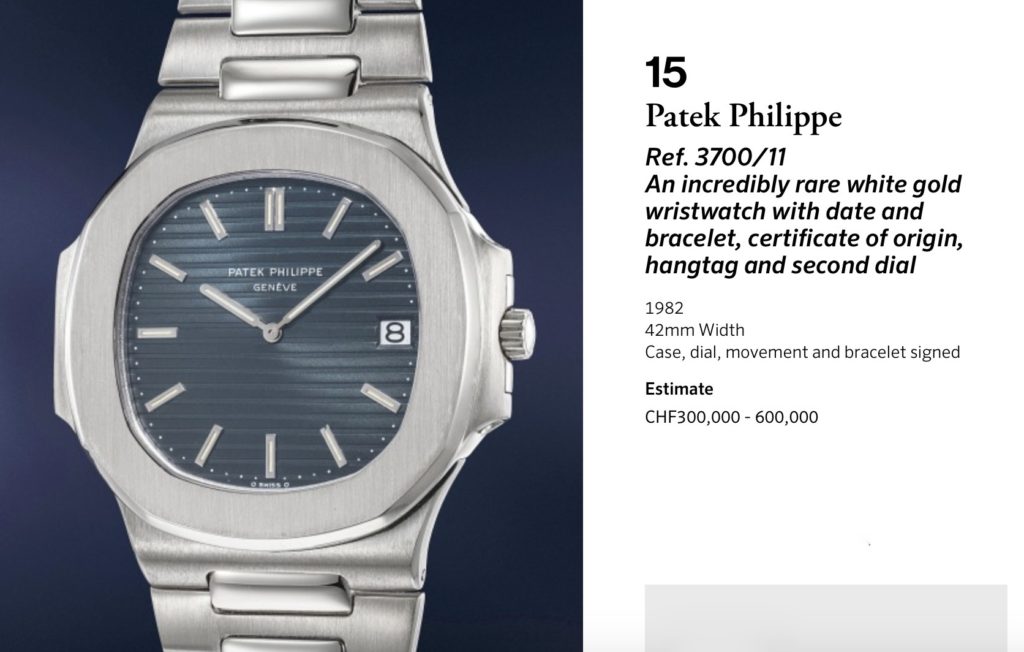 A rare WG model that was the first jumbo nautilus and only 12 were produced. This individual is the so-called "Fresh to the Market" individual that first appeared in the auction. However, although it is rare, it is amazing to think calmly that a 3-needle nautilus costs more than $ 300,000-400,000.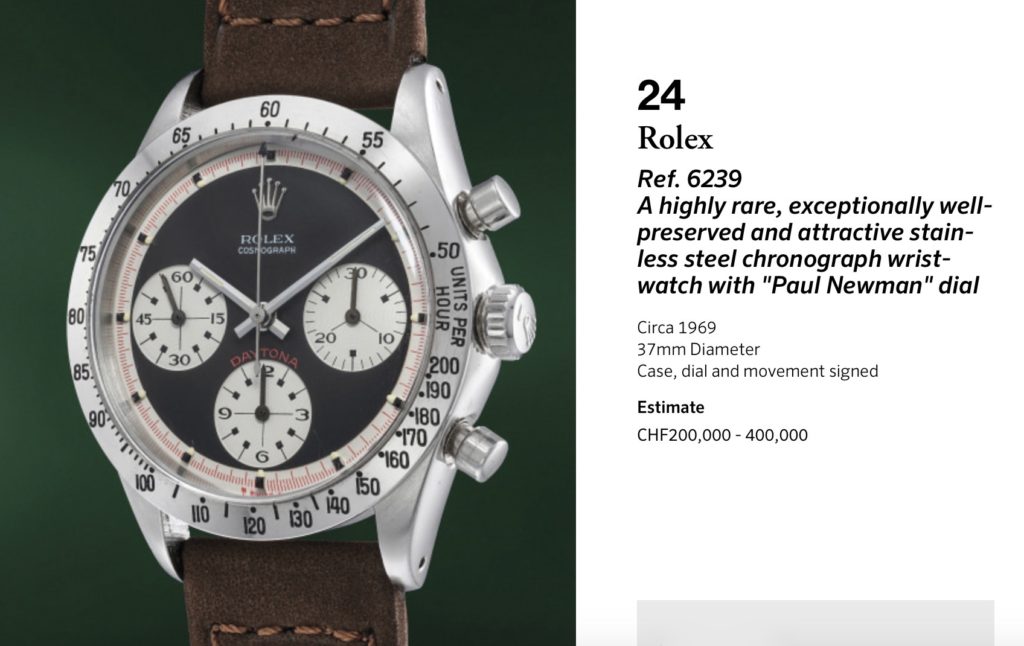 6239 black Paul Newman in a serial 2.00 case. Even if you look at the close-up image, there is almost no dirt on the in-dial, and the condition of the dial seems to be quite good, so the estimate is probably high. I'm a little worried about the shape of the luminous light.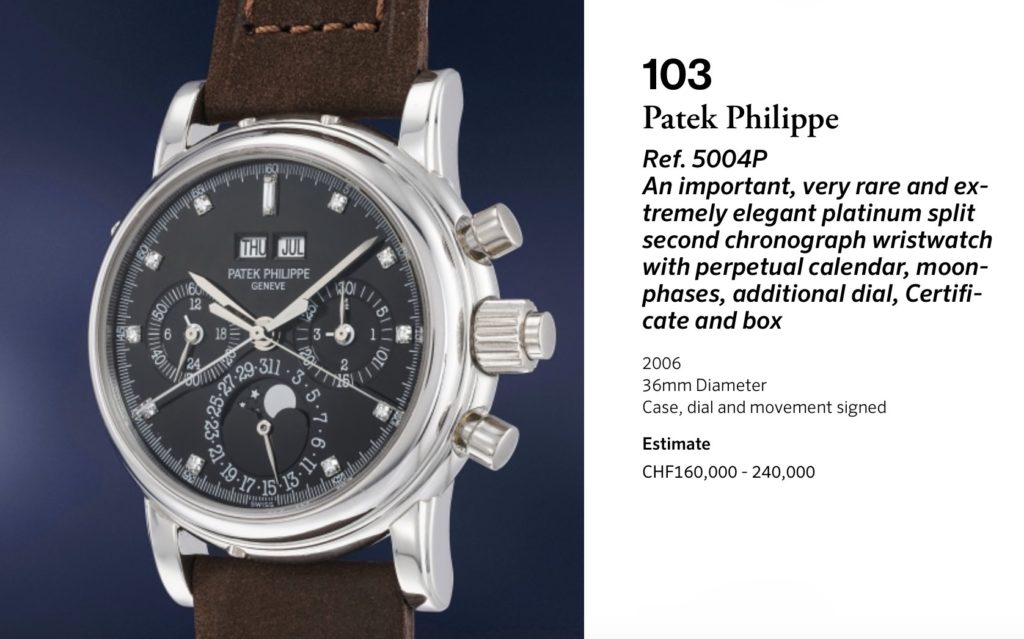 The 5004, formerly known as the King of Chronograph. The market has been sluggish these days, but I think it will be restored soon, so in a sense, it's time to buy. The Arabic dial is famous, but I personally like the 5004 diamond index. This individual also comes with a white dial with a diamond index.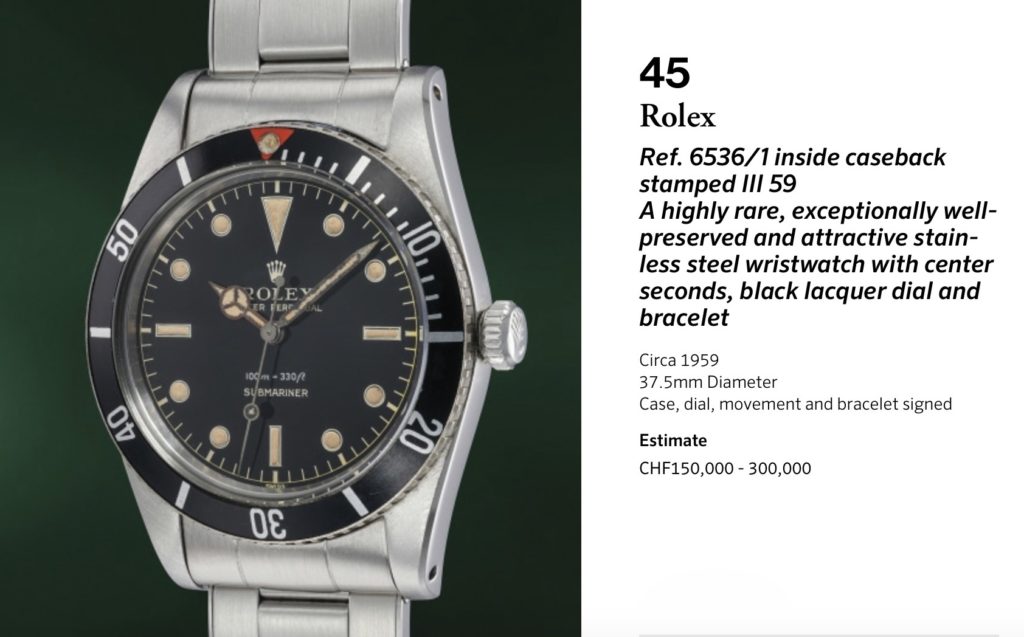 This is the so-called "Small Crown" 6536, which is in pretty good condition. The condition of the Red top bezel is also excellent, which looks good. Recently, I'm looking forward to the fact that the number of successful bids is higher than that of the poor "Big Crown (= James Bond)".