2020.06.10
Stylist personal items and Ennoy, Pake set with "prayer and hand-washing sticker" released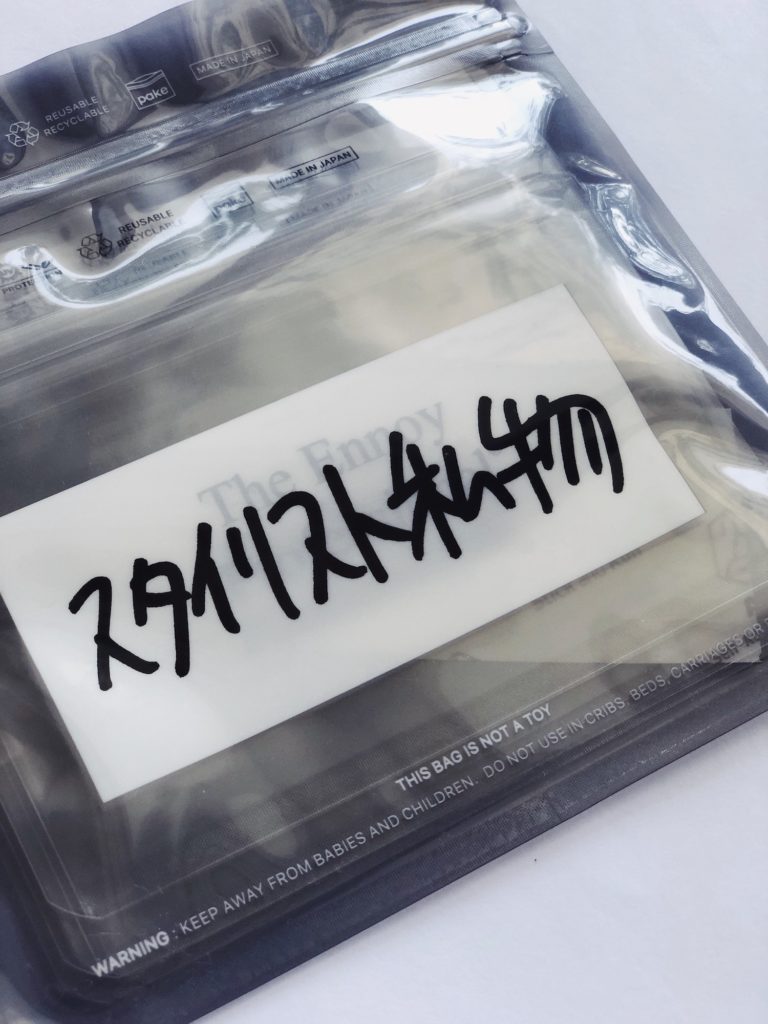 The "pake" zipper backset by "stylist's personal items" and "ENNOY" will be released at ENNOY ONLINE STORE online only at 10:00 on June 11th. Includes a "prayer and handwash sticker" similar to the newly designed signboard displayed at Gakugei Omae Station under the influence of the coronavirus.
Zipper bag is used as a wallet when Koichiro Yamamoto, a stylist's personal item, goes abroad, and it seems that the versatility of this zipper bag has led to this production. This time, pake is a zip bag brand that started in October 2019. It has a minimal design and color variations that distinguish it from conventional zipper bags, and high functionality and durability unique to Made in Japan, such as "waterproof", "dustproof", "odorproof" and "ultraviolet rays".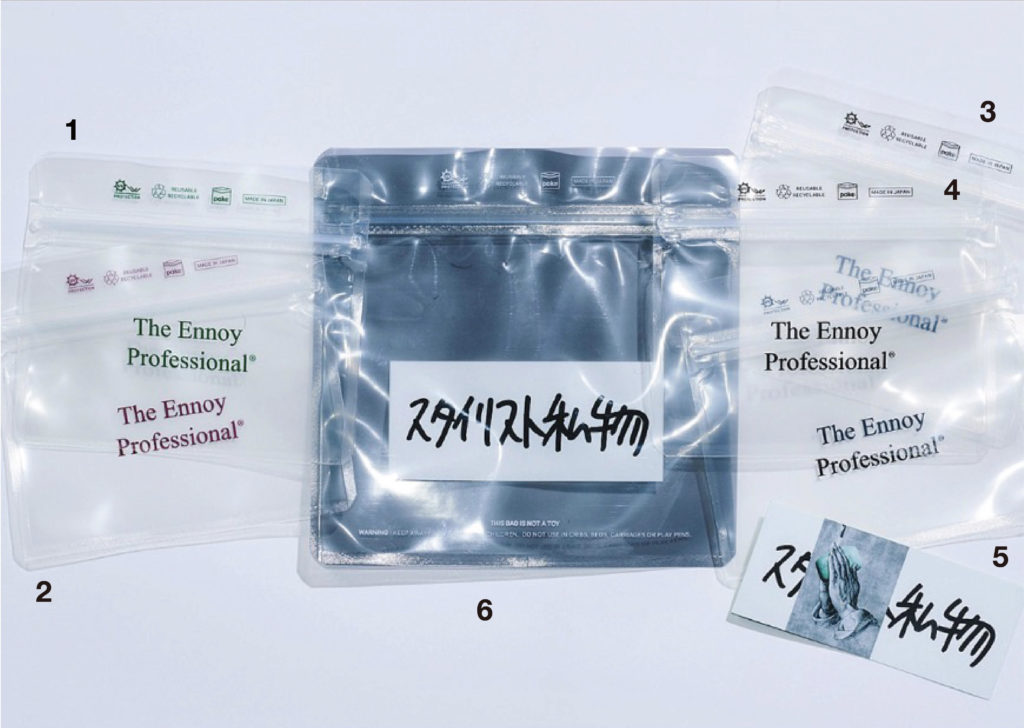 The zipper bag set by both parties has one large, light grayish size (Pake brand The Clandestine size, H17.5 x W18) printed with "Stylist's personal belongings" and the "ENNOY" logo printed on it. Contains 5 small transparent sizes (Pake brand The Quantum size, H14.5 x W12.5). In addition to this, there is also a sticker that looks like a giant signboard, which has been talked about for some time and has the work of "Wash hand and pray" by graphic designer Shusaku Takaoka on top of the stylist's personal logo.
Not only is it used as a purse, a perfume container, or for subdivision of food, but the large size also holds a "mask". It seems to be useful as a "replacement" container in the coming hot season.
Price: ¥3,000+TAX
Release date: Thursday, June 11th, 10:00am~
Sold to: ENNOY ONLINE STORE (https://www.ennoy.pro/)
*Purchase up to 3 sets per person.