2020.04.18
Richter's retrospective exhibition & documentary THE MET released for free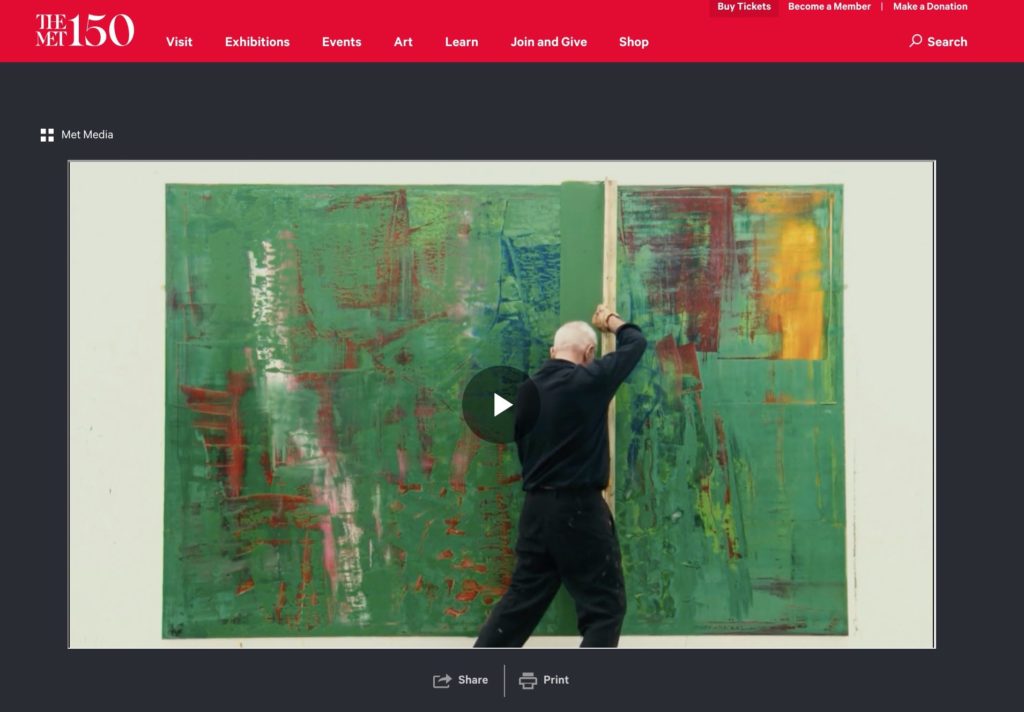 To prevent the spread of the new coronavirus infection, a feature-length documentary directed by Corinna Bertz on the official website of The Met (Metropolintan Museum), which is temporarily closed.Gerhard Richter Painting "has been released.Annex The Met Breuer(Met Breuer) started on March 4thGerhard Richter(Gerhard Richter) retrospective exhibition "Gerhard Richter:Painting After AllDue to the interruption of ", the gallery tour video including the inside of the exhibition is also available for viewing.
​The '"Gerhard Richter Painting" is a documentary about the secrets of Richter's artistic imagination made in Germany in 2011, recording his work on a large series of abstract paintings set in an atelier in Cologne, Germany. . Also,You can get a glimpse of private aspects such as past interviews and interactions with curators, assistants, and families. Free delivery7Until the beginning of the monthplans.
Also, a retrospective exhibition that was released prior to the movie​The 'Gerhard Richter:Painting After AllIn the gallery tour,Including the world's first public exhibition of glass sculptures, paintings and photographs, etc.100The interior of the exhibition, which contains more than one point, is summarized in less than 5 minutes. Travel through each exhibition through pictures on the indoor ensemble Fratres composed by Arvo Pärt.
–MET HP​The 'Gerhard Richter:Painting After All​ ​