We are planning a panel discussion with a seminar at S.U.C.C., Seika University's Faculty of Popular Culture.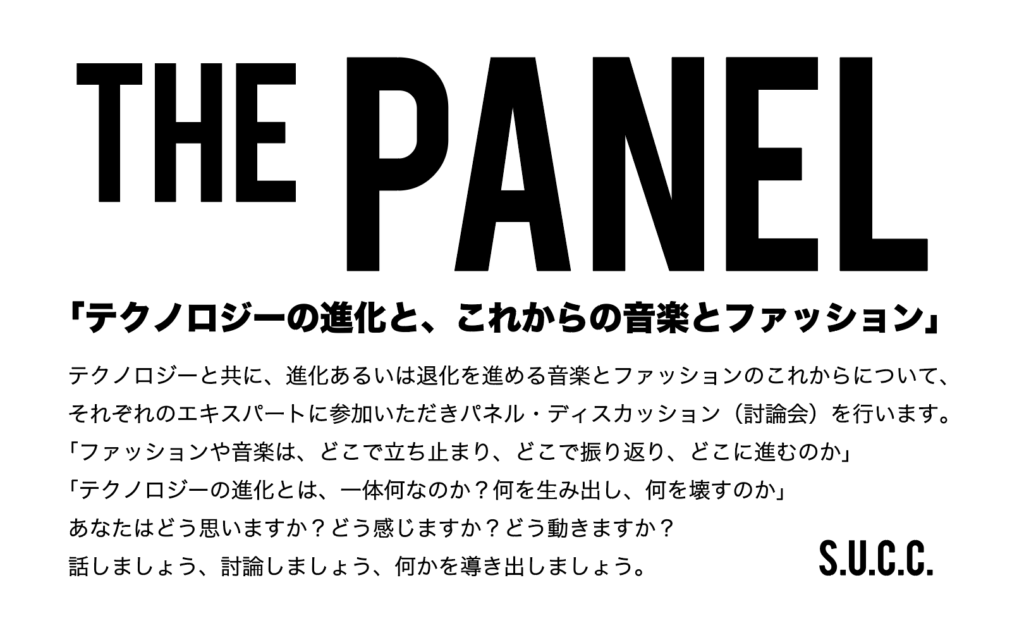 The Panel
February 14th (Wednesday)
14:00–16:00 (doors open 13:00)
Ryukei-kan, Room 201
Admission may be limited depending on the number of attendees.
Discussion will revolve around the future of music and fashion, and since this is a debate that will likely to go off track,
it should also be fun. Please come by all means.
These are some of those taking part.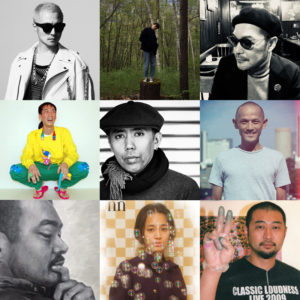 Moderator —
Takashi Kōshima (Art Director and Part-time lecturer, Kyoto Seika University Faculty of Popular Culture)
Panelists —
Hiroshi Fujiwara (Head of Fragment Design and Visiting Professor, Kyoto Seika University Faculty of Popular Culture)
Takeshi Masada (Painter / Part-time lecturer, Kyoto Seika University Faculty of Popular Culture)
VERBAL (m-flo / PKCZ® / HONEST BOYZ® / TERIYAKI BOYZ®) 【Producer. MC.
DJ. Designer.】
Ryusei Maeda (Illustrator / Volley Boys)
Daisuke Gemma (Creative Director)
Tetsuya Suzuki (Creative Director and former Editor-in-Chief, honeyee.com)
Tetsuya Suzuki (Creative Director and former Editor-in-Chief, honeyee.com)
Saki Imada (Enrolled at Kyoto Seika University Faculty of Popular Culture)