2018.12.10
Louis Vuitton's New Objets Nomades Collection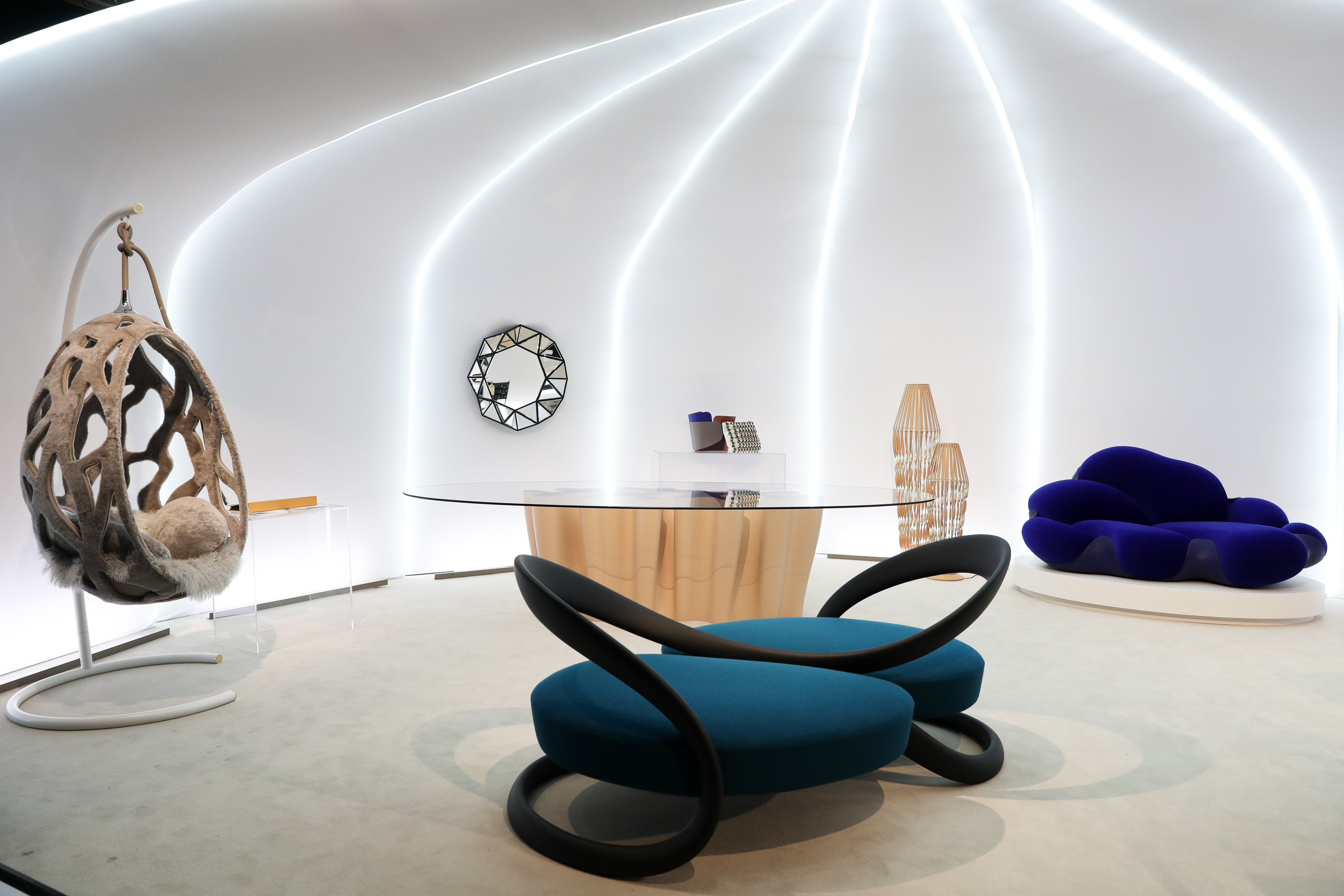 © Louis Vuitton
"LOUIS VUITTON (Louis Vuitton)" at Design Miami held from December 5th to 9th, announced three new works of the collection of furniture and objects "Louis Vuitton Object Nomad Collection".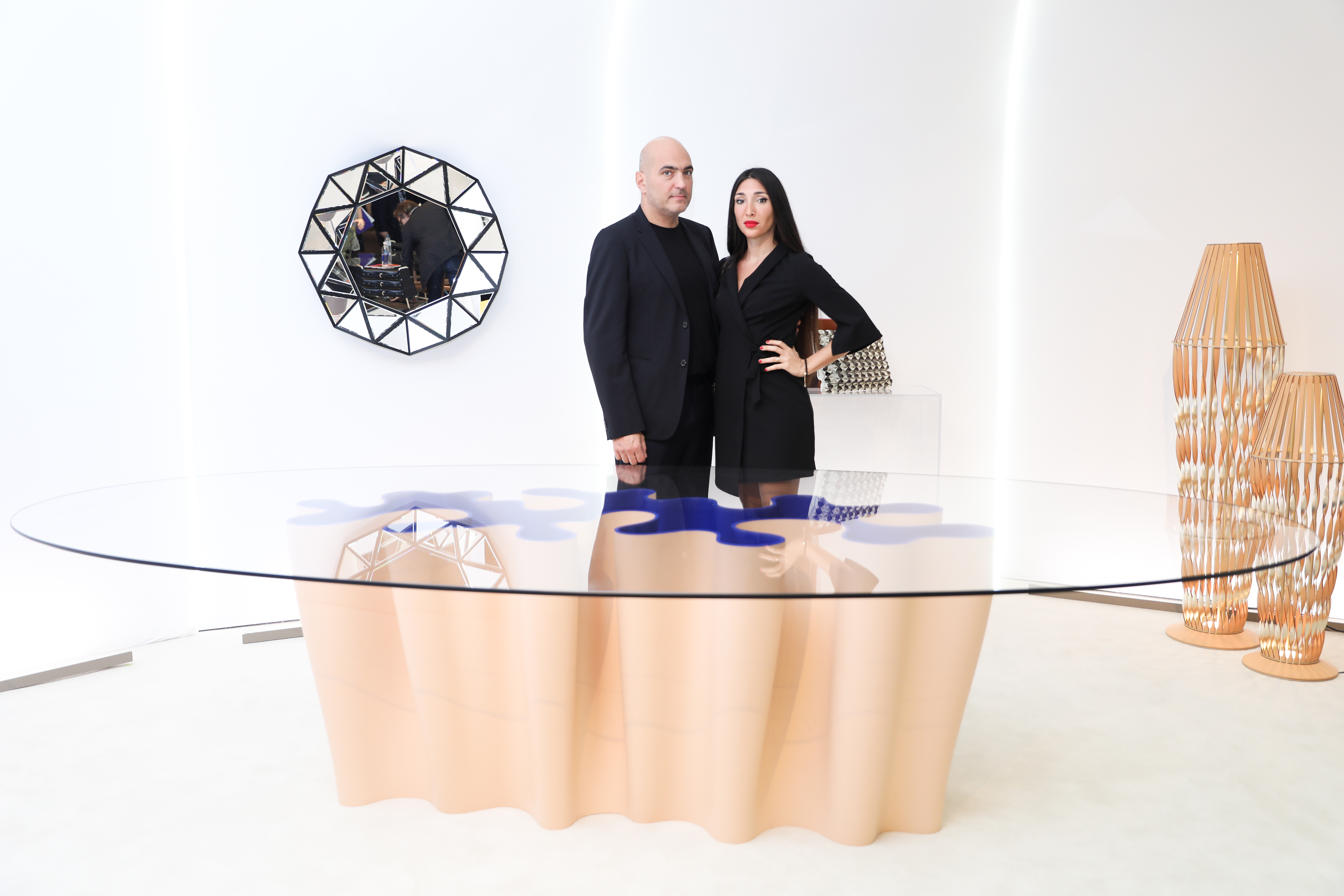 © Louis Vuitton
Object / Nomad Atelier Biagetti by designer Alberto Biagetti and artist Laura Bardasseri who made their first participation produced an "Anemona table" based on a wavy shape. We dedicated ourselves to relaxing costumes of opera, reminiscent of the Adriatic Sea facing the designer's home to Ravenna and the scala of Milan based in Milan, finished with a blue lacquer inside and a soft natural leather on the outside.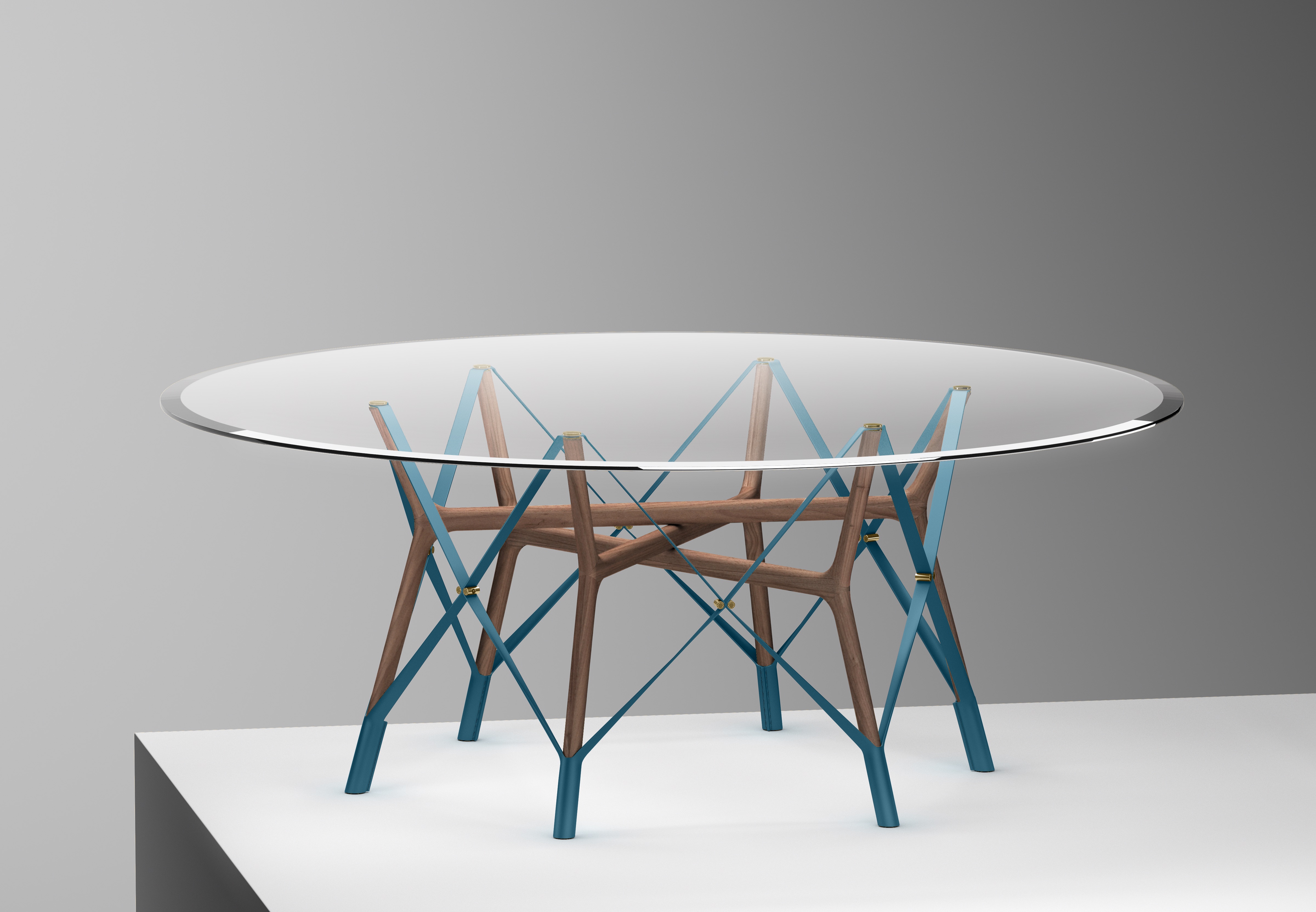 © Louis Vuitton / Philippe Lacombe
Swiss design studio Atelier Oy's latest work "Serpentine · Table" is a source of thought, complicated but free movement of traditional dance. To the legs of American walnut that supports bevel cut finish glass, I put a Louis Vuitton blue leather strap around.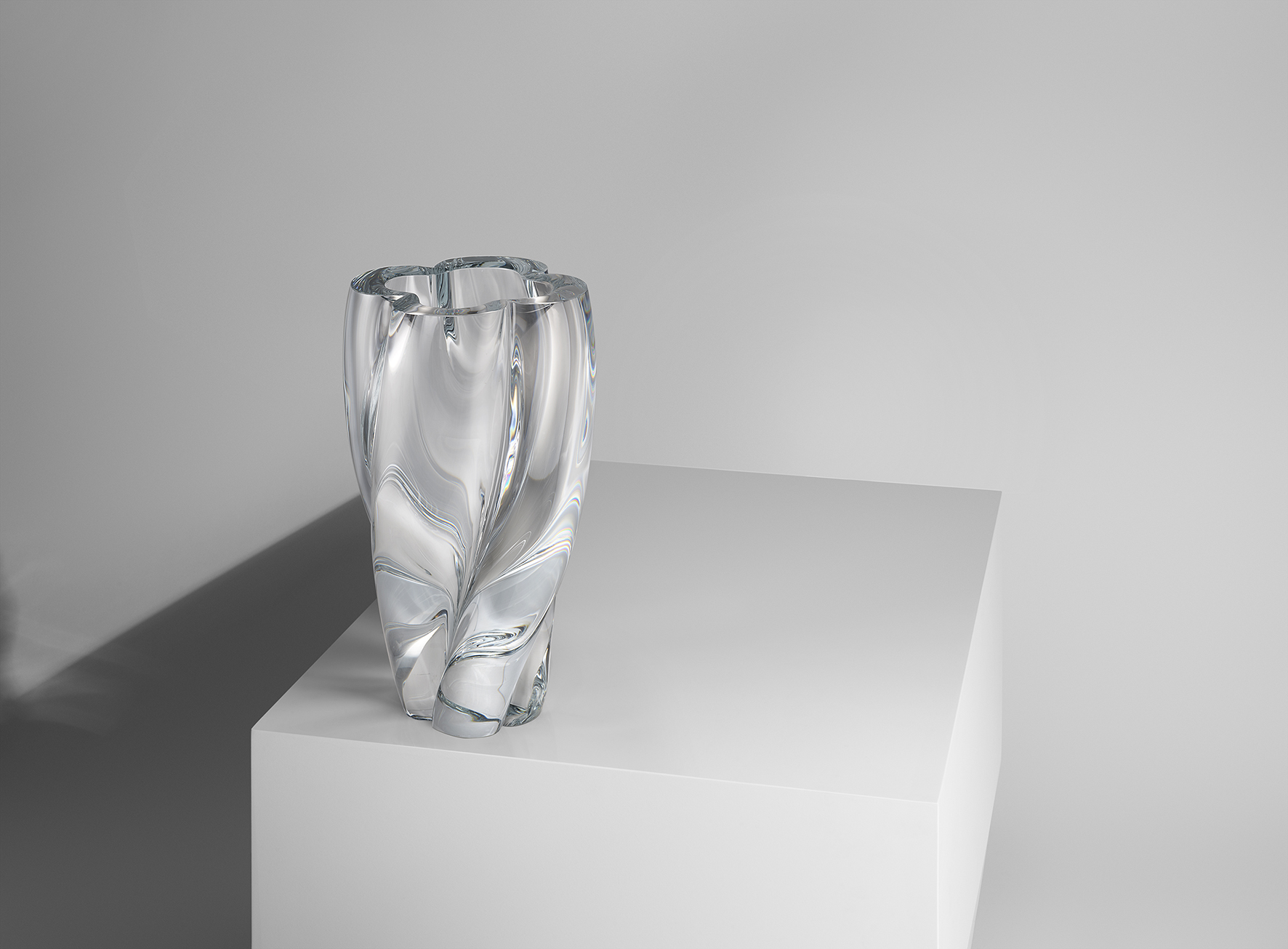 © Louis Vuitton / Philippe Lacombe
The flower vase "Blossom Base" that was presented as a new work of the small object "Les Petit Nomado Collection" that uniquely colors the room is due to Yoshioka Tokuhito. An elegant line inspired by Louis Vuitton's classic monogram is realized by a hand-blown by a skilled craftsman in Murano, Italy.
■ Louis VuittonOfficial Site (Japanese)