2018.12.01
Sexy robot intersects light, spectacle Dior Japan's first men's show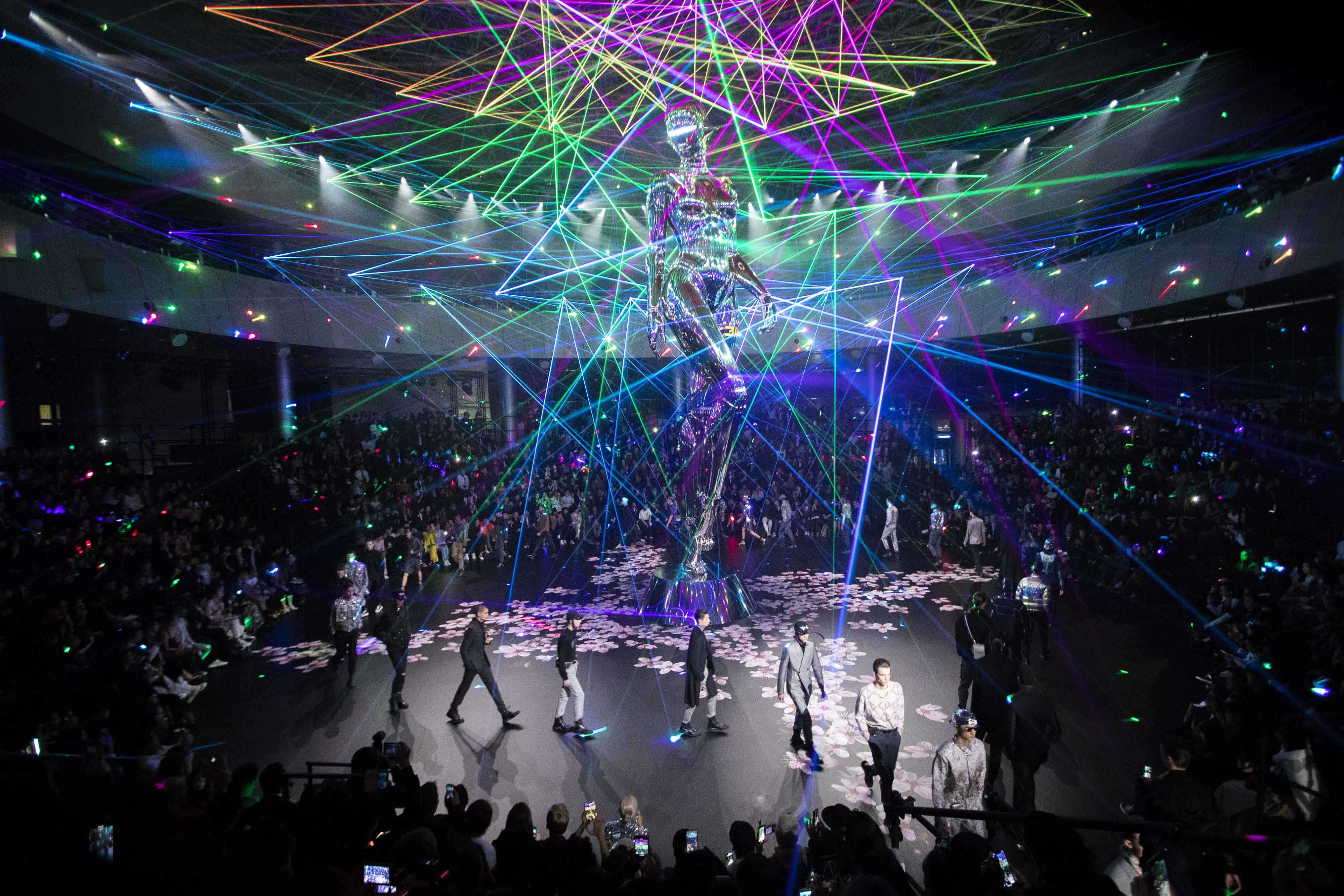 Photo: ALESSANDRO GAROFALO
The last day of November, the time is 20 o'clock. The Telecom Center Building of Tokyo / Qinghai was boasting of a group of people waiting for a new work by "Dior (Dior)" artistic director Kim Jones. It is the second season that follows the 2019 spring and summer collection which made a crowd and tags and made a spectacular debut. A lot of invited guests were overwhelmed by a spectacular show where laser beams intersected severely by a huge sexy robot by Sayuri Araki, a contemporary art rising in the center.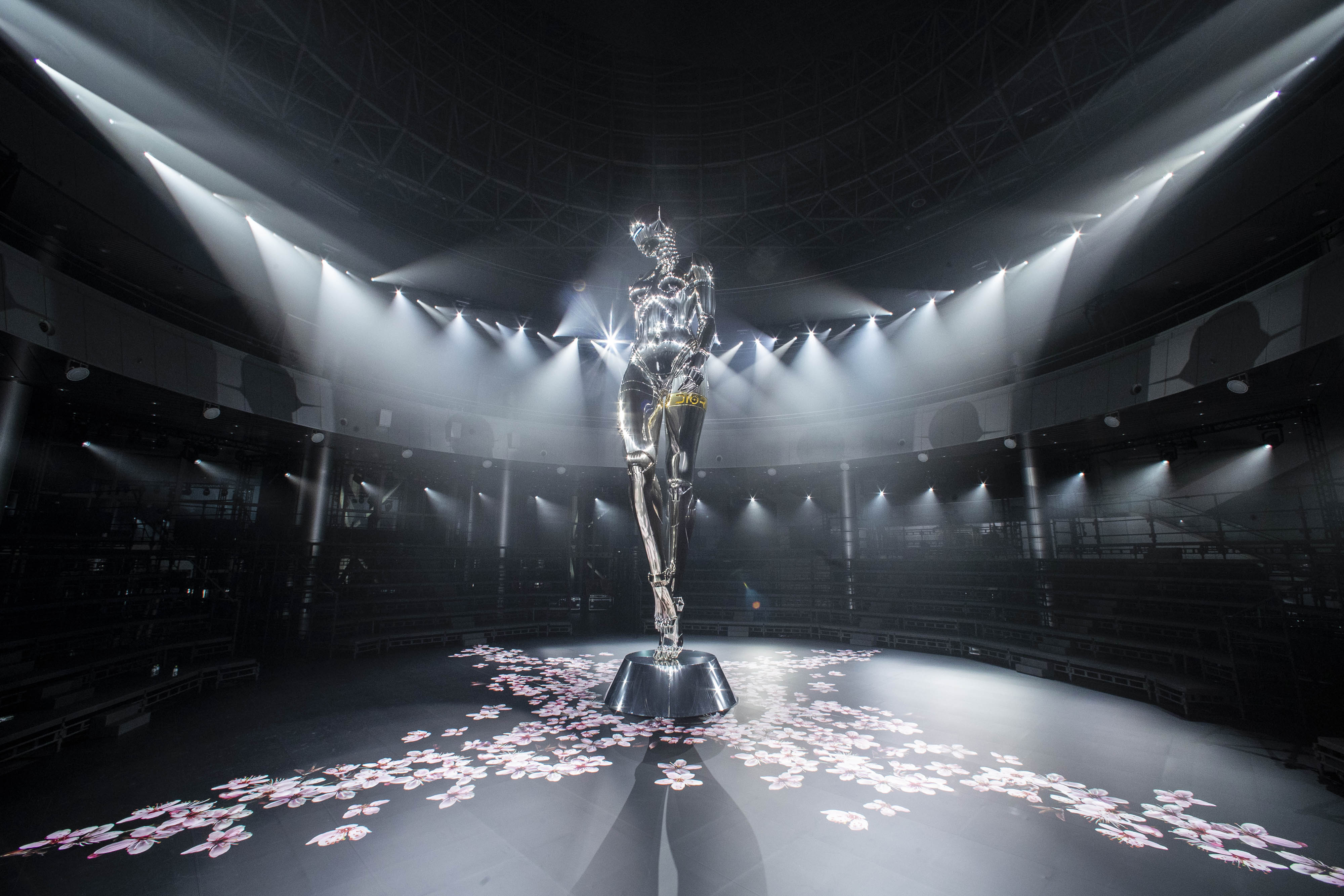 Photo: ALESSANDRO GAROFALO
Christian Dior who was working as a gallerist in the 1920s. Kim Jones focused on its career and the linkage between the brand and the cultural background of Japan, saying that he had the Kuyama group in the prefall collection. Collaboration with Kuroyama is not limited only to space decorations, sexy android motifs and cherry-blossomed prints that were also diversified, such as artwork and brand logos dropped into wear, also became monuments were incorporated into jackets and accessories It was. In addition, gloss of android is used for gloss and lame fabric used for wear, furthermore jerseys handled by bags and Yoon and polished metal and steel are used for caps by Steven Jones Collections respects to the work Approach and creativity as well.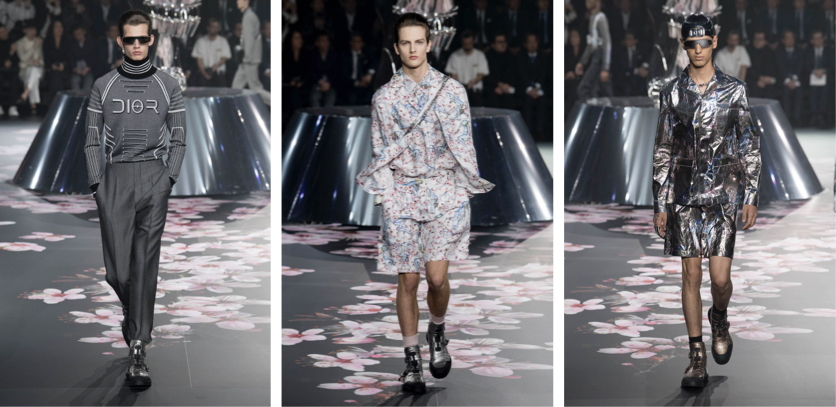 Photo: DIOR
The attendants' face is gorgeous as well as collections. David Beckham, Kate Moss, Bella Hadid, Eisap · Rocky and others attended from abroad, and a battle for interview was held at the venue. In addition, Sarah Andelman and Fujiwara Hiroshi with friends, Sacai's Chiudo Abe, Murakami Takashi, and Mr. Sayuri Murakami, who also worked on artwork, also came up, as well as Hiroshi Hirasaka, Yosuke Kubozaka, Kensuke Okada, Ryora Yoshizawa artists And the actors watching the new daio wearing the show, in Japan, it was a night suitable for the men 's first show, which is the first Dior.