2018.06.14
A painter named Odori Komura who loves imperfection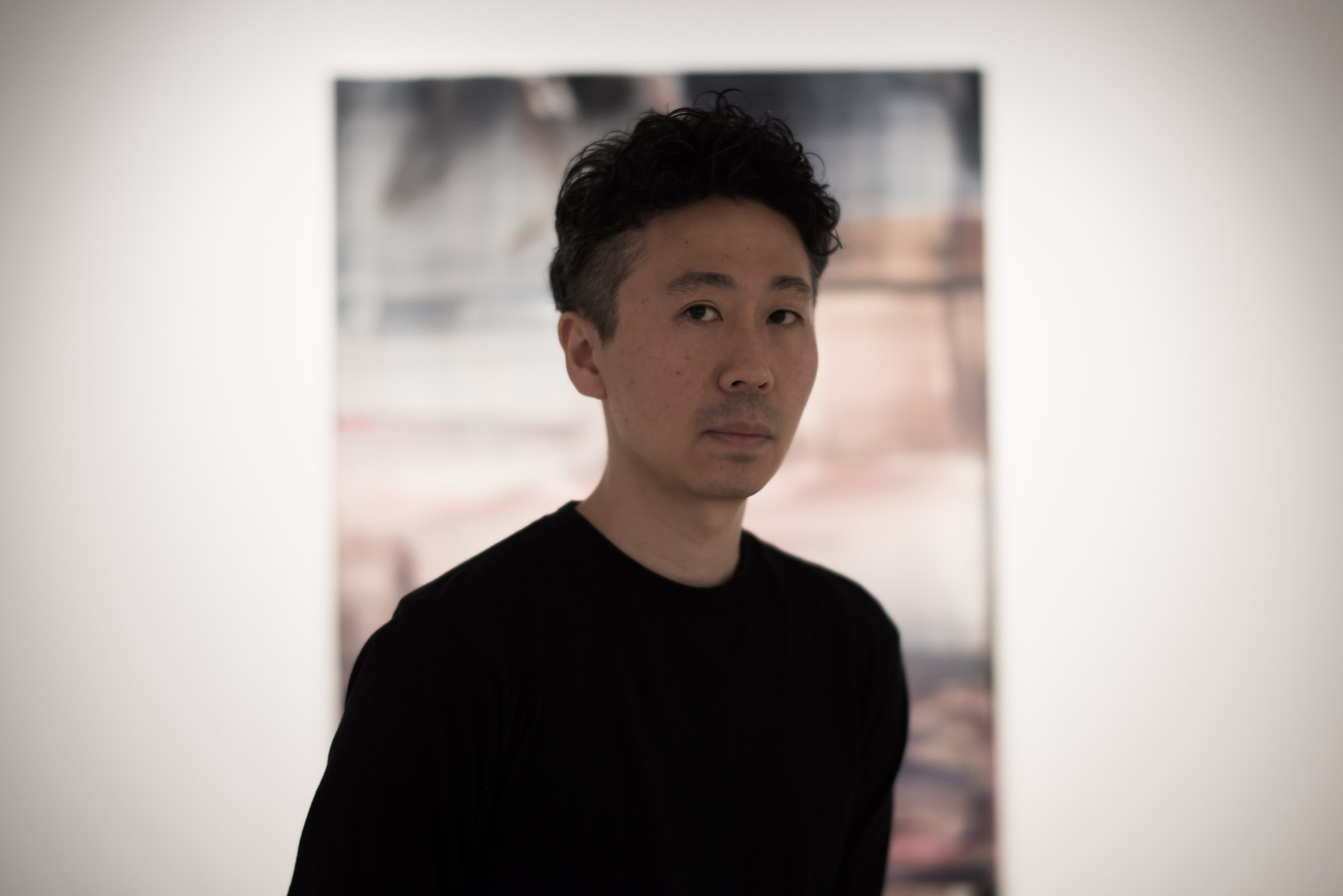 Do you know the painter named Kimura Omura? Komura is known for his boldly painted figures, but Harajuku's gallery TheMassA solo exhibition at "big ship/Big Ship"Unveiled a new series of abstract paintings, opened up a new ground. At the reception you are aware of artIt is popular that a deep customer of foot will go and the buyer will be attached to more than half of the work during the day. A painter who believes in 'beauty living in imperfection' and continues creationIt approaches the character image of Nozomi Komura.

Photo, Shoichi​ ​Kajino| Edit&Text_Mio Koumura
- Are you from Osaka? Or is it Tokyo? When you search, it comes out in two ways.

I am from Tokyo. I was told that I was born in Osaka because I heard that I was raised in Osaka when I was little but then I found out that I was from Tokyo. I grew up listening to blood type A type, but last year, my mother said "You are O type" at the moment the year has come. (Laugh)

- That is an interesting parent. What brought you to a painter?

I liked overseas rock and experimental music and I was doing music all the time when I was in high school, I graduated and went to Seattle, I could not speak English properly and I did not have the courage to form a band. I began to immerse myself in drawing pictures I liked since I was little. At that time I was not thinking that I would become a painter.

- Is picture yourself?

I almost agree. During my student daysI love drawing and drawingIn the United States I went to the drawing classroom, but I did not go to the art school and studied the foundation and history of painting.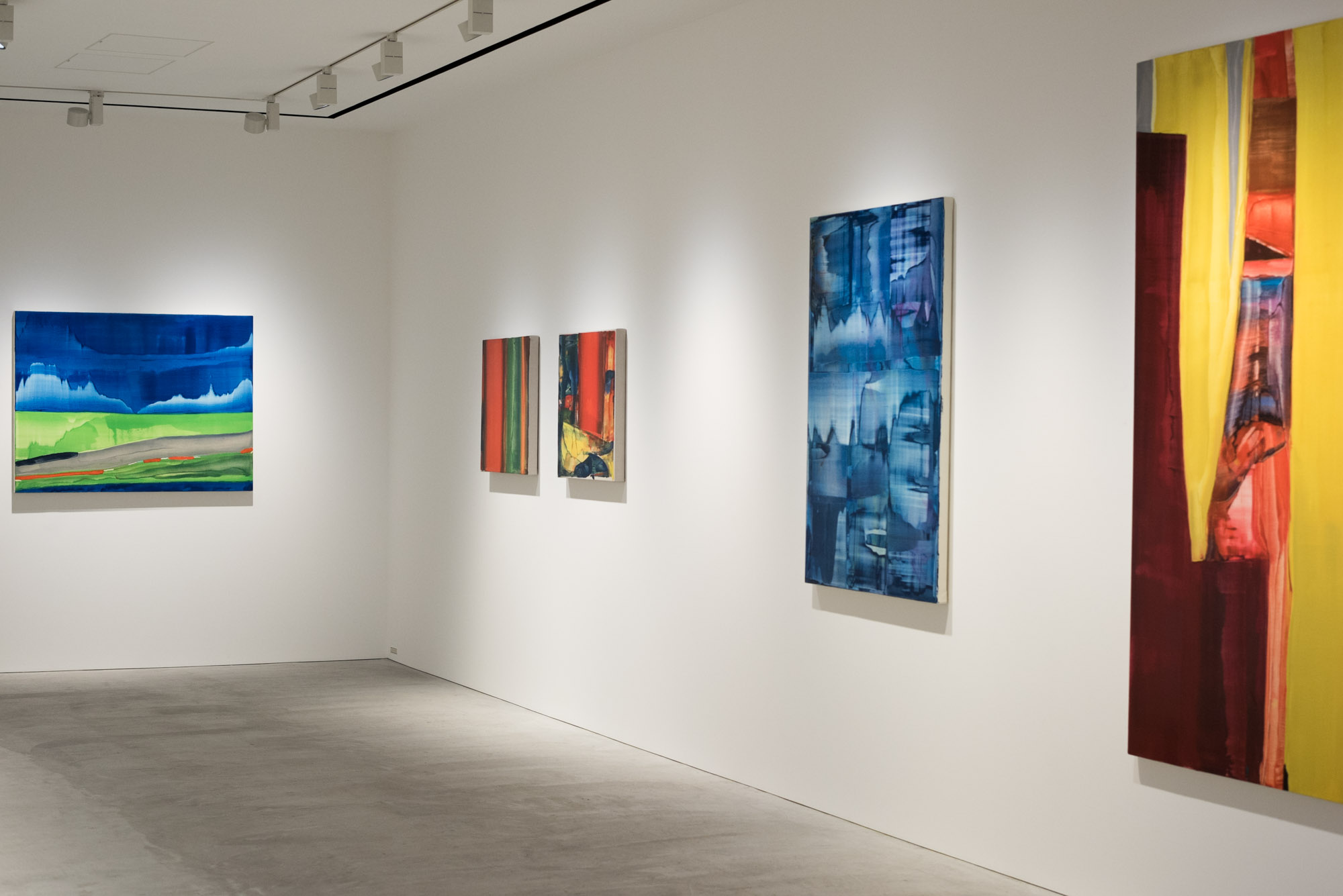 - Did you start working as a painter immediately after returning home?
When I returned home I decided to "eat with painting", but since I knew that money was necessary for creation, I became a salaried worker. In the work of planning and designing making instruction manuals and presentation sheets, it was painful that there was only free time as it was really busy everyday to return for eating rice.
- What is the creative activity in the meantime?
I was doing it on Saturdays and Sundays when I was able to do so it was quite difficult, so I was sketching every day with a commuter train. I have a small sketchbook and stand on the edge of the car everyday. That way, you can see the vehicle. I write the people who can see from there one after another. As I was riding for about an hour, about ten people wrote in about one day.
- Career During the life, is it everyday?

That's right. I think I can never do it if I say "do it" now (laugh). It is natural for a salaried worker, but can you get a salary every month? I was getting used to that life somewhere and I felt that my thoughts on paintings would gradually fade away. I think that I wanted to keep continuing the line to stop feeling I thought that such "dangerous".

- Is the style established by continuing the sketching of the figure?

It may have been the origin when thinking now. Every day the same people ride on the same car every day. Inevitably I will write the same person many times, but when I was observing a person's face I saw that person's habit, I did not get tired of various discoveries.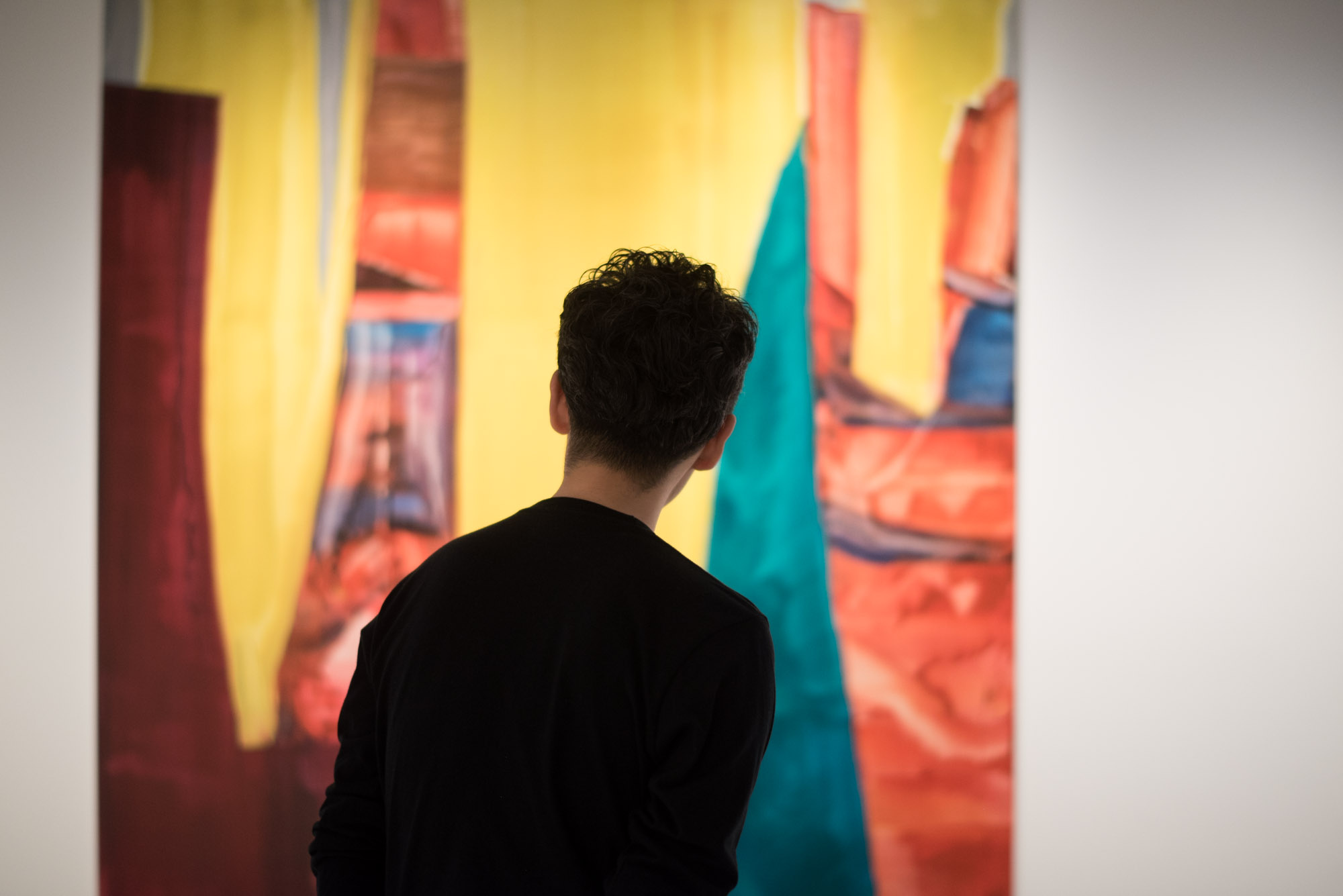 - After graduating from a salaried worker, why did you become a turning point as a painter?
It has been a big exhibition at the festival of contemporary art "GEISAI" in 2006. I got a booth as a presentation space and exhibited an oil painting of a figure painting. At that time, Hiroshi Fujiwara got a prize.
- The image of the portrait is strong, but this time "big ship/Big Ship"Is an exhibition of abstract painting only.

People 's painting is important to me, but it is not a group of works symbolizing the painter named Kimura Komura, and I have painted abstract painting all the time at the same time. Also at the time of the solo exhibition, show one point and two points with an abstract picture.The Mass isI was asked to do a solo exhibition from that time, as I had the space once shown at the construction stage. It is a form where the timing when it is realized and the time when you can show the series "Subtract" of your abstract painting just overlap.

ー"Subtract"Painting completed by scraping off, subtracting.

I do not like complete things so much and tend to want to leave roughness as much as possible. Western oil painting is basically to overlay paint, so the three-dimensional feeling, meatiness and strength are so attractive, but this "Subtract" is the reverse. Removing the first drawing with a spatula or an eraser creates an unexpected gradation. Its imperfection is transient and beautiful, and I feel that there is something in common with the Japanese in the supple of the work.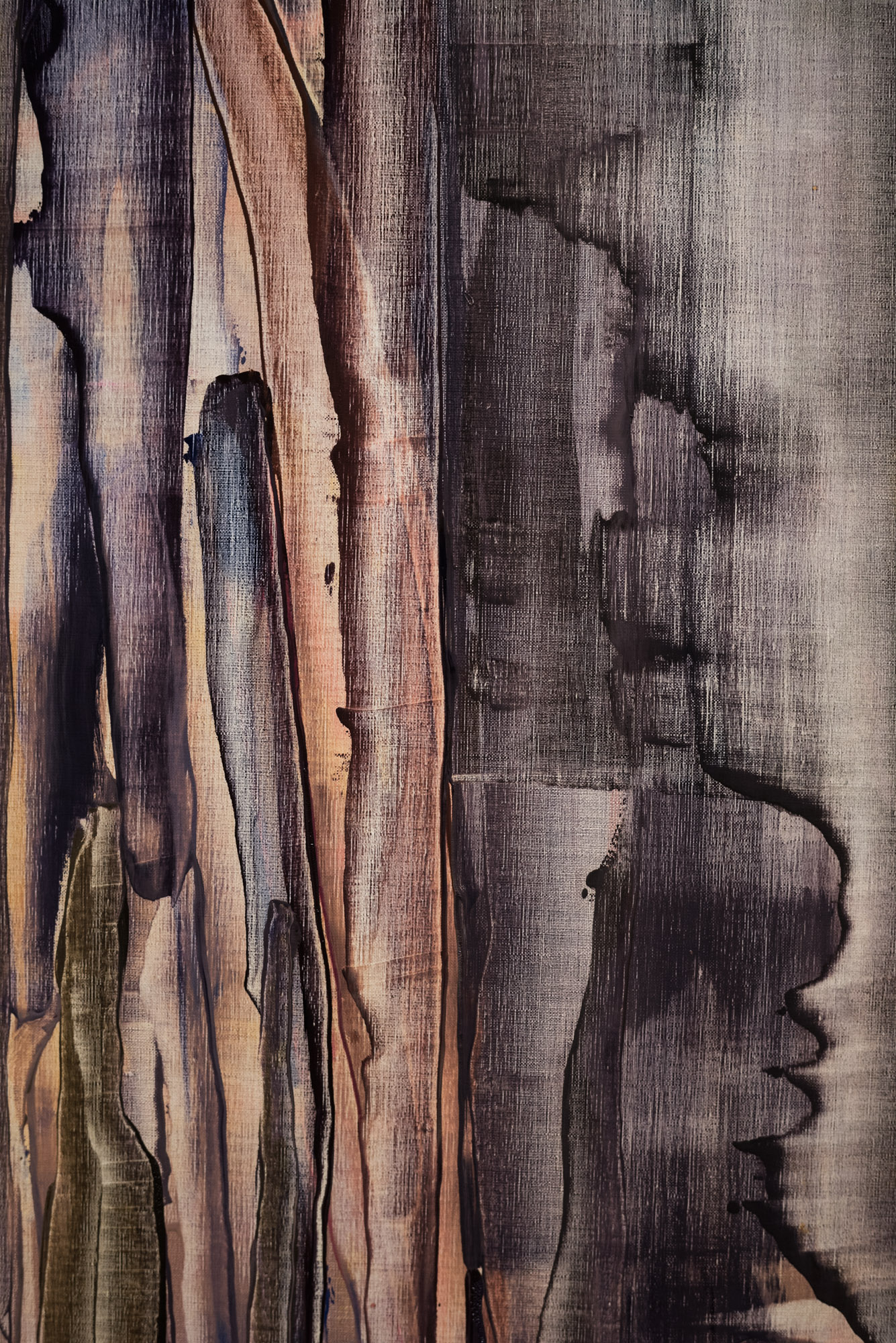 - What kind of Japanese supple "supple" is?
The concept of supple feeling seems to be deeply rooted in Japanese people. In the past, Japan was a country with many disasters, and when a major earthquake occurred overseas there was a report that was exaggerated as "the Japanese did not move and it seemed like Nohmu", but that seems not to work for a long time I think that the appearance is the appearance of strength and beauty of Japanese people. One shot that can not be redone once it is scraped. Expressions born from improvisation and happening make the work more fresh.

- How do you analyze Kimura 's likeness of communicating with portrait and "Subtract" on your own?
I often hear that my paintings are paintings I do not understand, but I thought that I should send something to the viewers. I want to leave it to the viewer to see what this picture looks like, I want to make it ambiguous among me. Something that you can see by seeing each piece picking up pieces is important, I think that imperfection is my work likeness.
- What kind of feeling is in the title "big ship"?

We decided to exhibit the The MassWhen visiting several times at a meeting, the structure of the exhibition space along the Cat Street and a small glass-shaped space above it appears like a ship. It is an exhibition of only abstract paintings, and it is perfect as I thought abstract titles would be nice. Later, Brian who is also my favorite artist EnoOf "The Big ShipNoticing that it will also overlap with the song "Then, at the venue, I thought about using the song based on that song and letting the sound flow.
- It is rare for music to flow in painting exhibitions.
I grabbed the venue as a ship, the first floor that touches the surface of the water stretches the sound until the rhythm of the drum is heard as a wavy sound, and on the other hand, the second floor turning to the sky looking up to the universe raises the pitch to a treble, I mix up the sound of Jupiter whistle that I can hear when approaching. Not only the music of the venue,I've been making books several times before, but my work is half cut or this time it is a bit different from general collections of works. I really wanted to thank you for listening to various self-indulgences this time, so that I wanted to say "what is this," this time.
- Title is not an artist but a "painter"

It is special to live with pictures, in a way out of society. Now I think that "artist" has a wide field, and it seems that it is easy to have a connection with society by some means as an artist. There is no resistance, but I feel something is different.
- What is the attraction of the painter?
I do not think the picture is interesting because it is not necessary on a daily basis. For example, fashion is only essential for living as it is called clothing, shelter and living, and design is also required because design is more useful. However, there are complicated problems that can not be easily solved in the world today, human's anxiety and hopeless feeling is not half full. I believe that because I think that the way to overcome such things is a picture and it is not indispensable to life. I think that "drawing a picture" more than that is important, I think it is strong.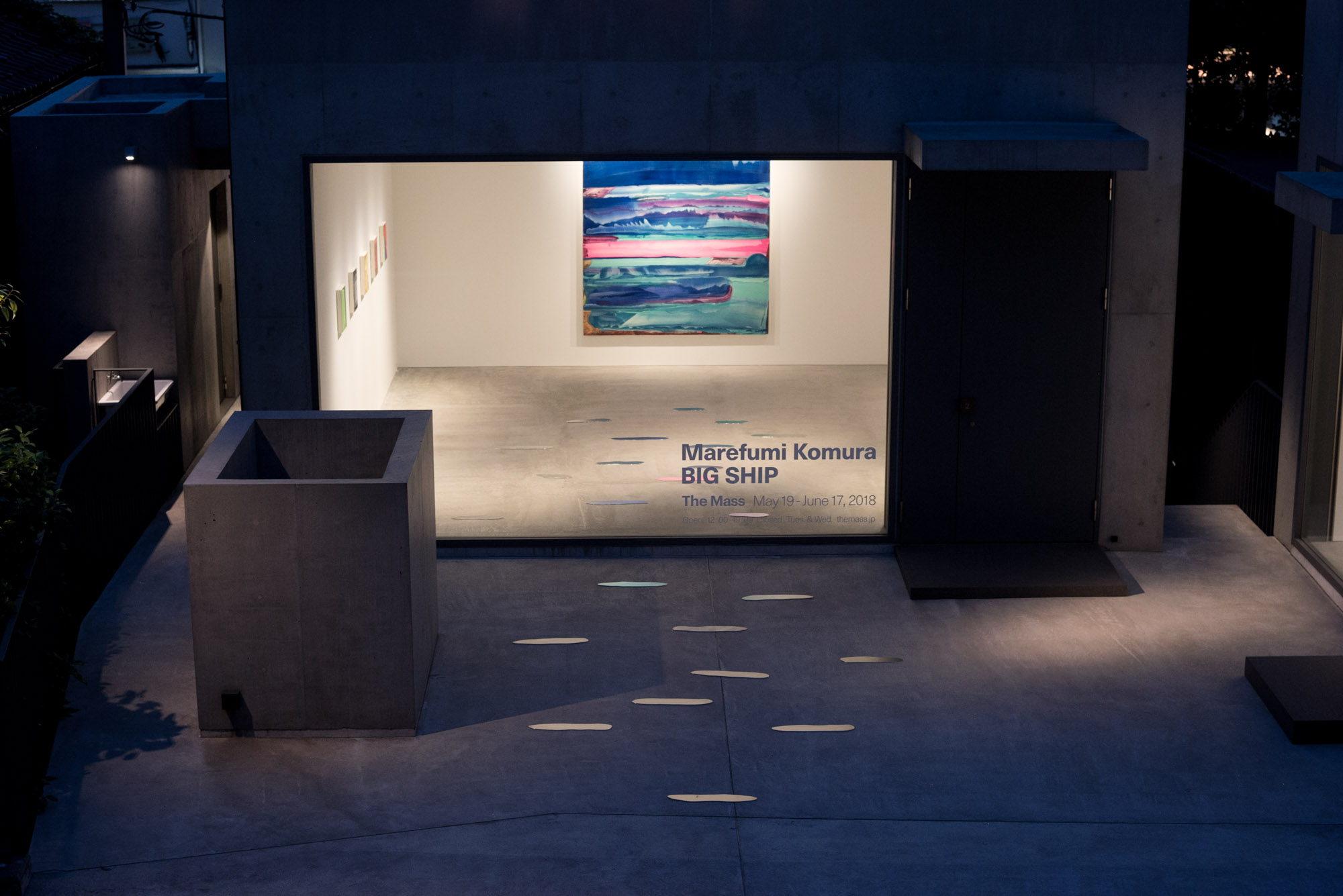 ■A big ship / Big Ship
Period: May 19th - May 17th, 2018
Duration:​ ​The Mass
Address: 5 - chome Jingumae 11-1 Shibuya - ku, Tokyo
Opening hours: 12:00 – 19:00
Closed Tuesday, Wednesday
Admission free