2018.06.02
Book Magazine presents Land to Land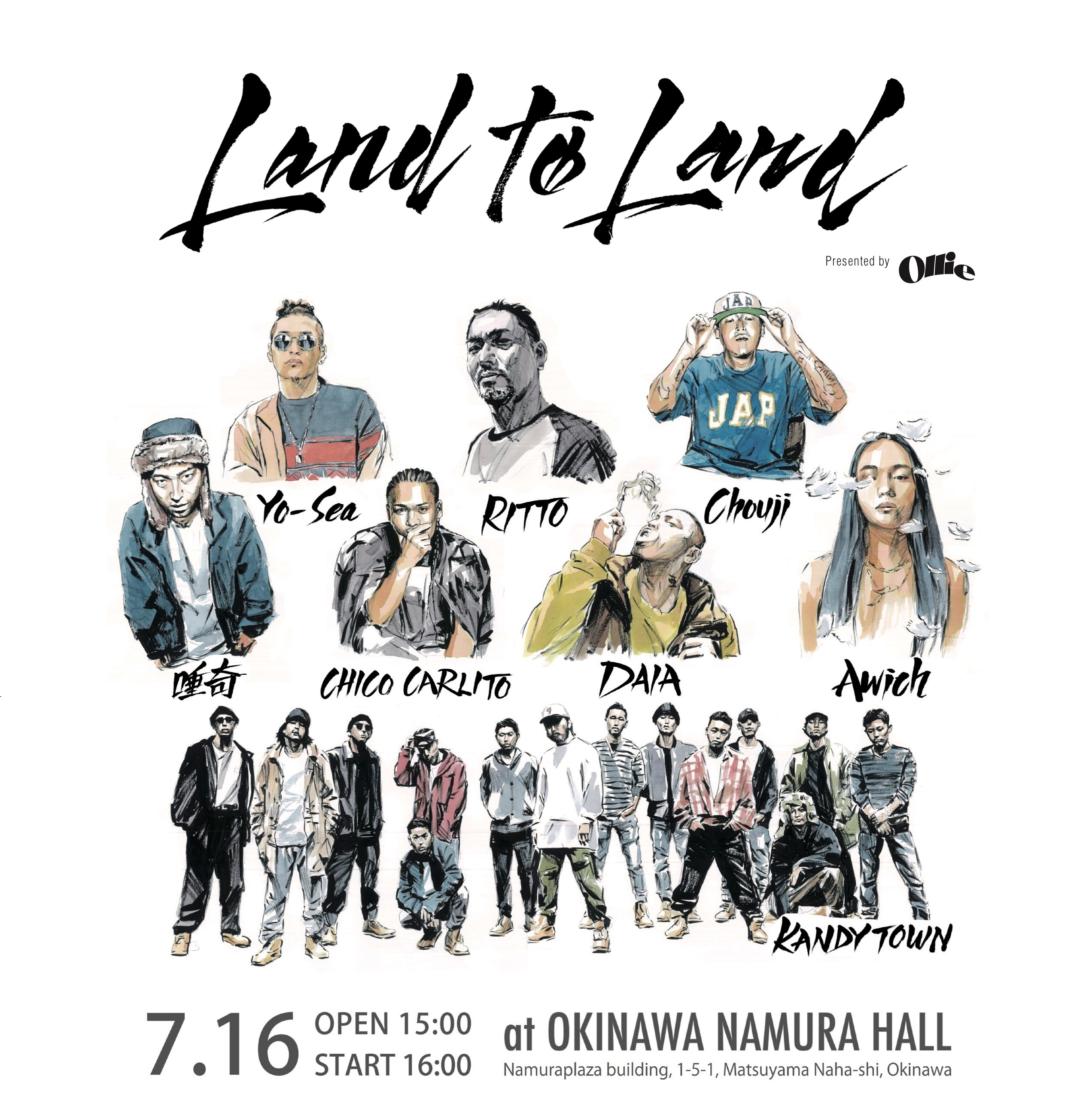 As a bridge that links the cultures of different areas such as Tokyo and Okinawa, Magazine will hold an event called "Land to Land" at Namura Hall in Okinawa Prefecture · Naha City on July 16.
From Tokyo, IO and KEIJU MIKI, MUD to Ryohu and KIKUMARU to all members of KANDYTOWN who are active at the forefront of the scene individually. From Okinawa, there are a total of 8 pairs ranging from Okinawa to Hoodsters who continue to send RITTO and Chouji and other Okinawa classics from artists active in the country such as Yo - Sea to DAIA to CHICO CARLITO, Awich.
The intersection of two areas with different environments called Okinawa which is a big city and surrounded by state-of-the-art Tokyo and nature will cause further chemical reactions.
As sales of leading tickets have started, please keep checking the information from each artist and print magazine.
Book Magazine presents Land to Land
Venue: Namura Hall
Address: 〒900-0032 Okinawa Prefecture Naha-shi Matsuyama 1-5-1 Namura Plaza Building
Holding time: 15: 00 (DOOR OPEN) 16: 00 (START)
Ticket purchase:Ticket Pia(P code: 119844, box office code: 1827212)
Advance ticket 3500 yen Ticket for the day 4500 yen ※ drink fee separately
Cast: Awich, CHICO CARLITO, Chouji, DAIA, KANDYTOWN, RITTO, Yo-Sea, spirit