2018.04.29
BE-1 / PAO / FIGARO
There was something called a Pike car based on the Micra (known in Japan as the March) which Nissan has manufactured continuously from 1986. Known nowadays as a re-creation car, the project could also be said to be the beginning of, say, both the new Beetle and new form Mini. However, because Nissan used the motif of other retro car companies, it is different from a modern remake of the older cars they're well known for. As with back then, what it would it take to make an attractive car with only styling to play with might prove to be a marketing challenge.
The BE-1 was first produced in 1986. I guess the styling was based once on the Rover Mini, although it doesn't look that similar. Drawn from a limited run of 10,000 units, it also came with a premium. The new car price at the time was roughly ¥1,290,000.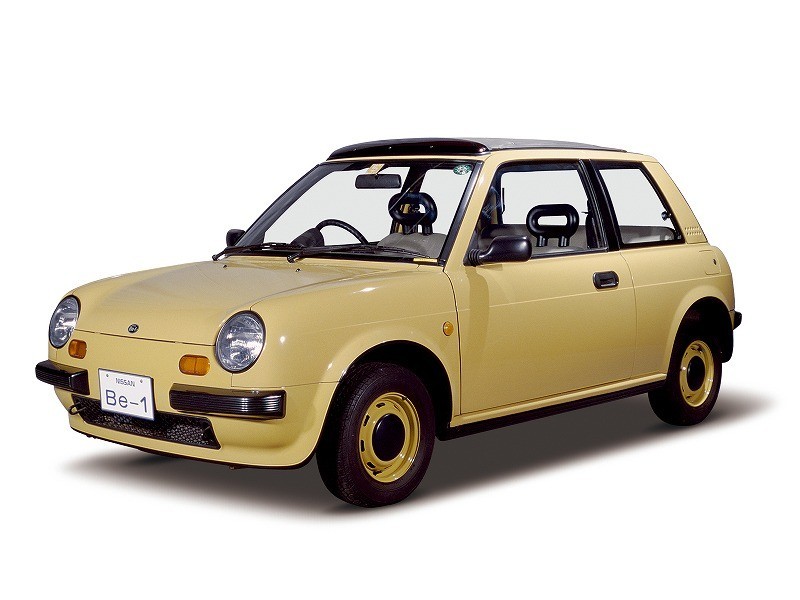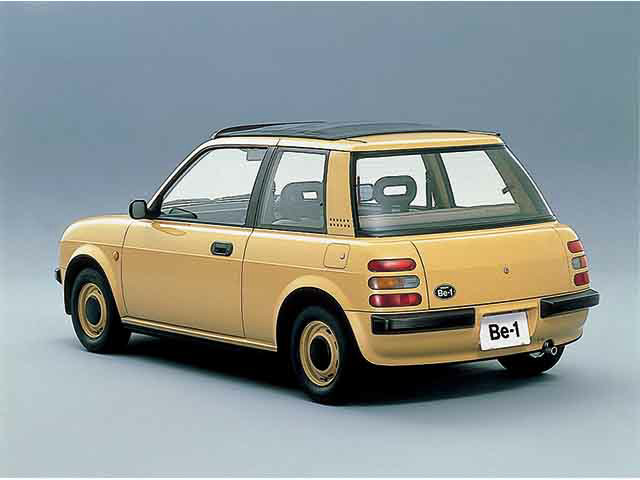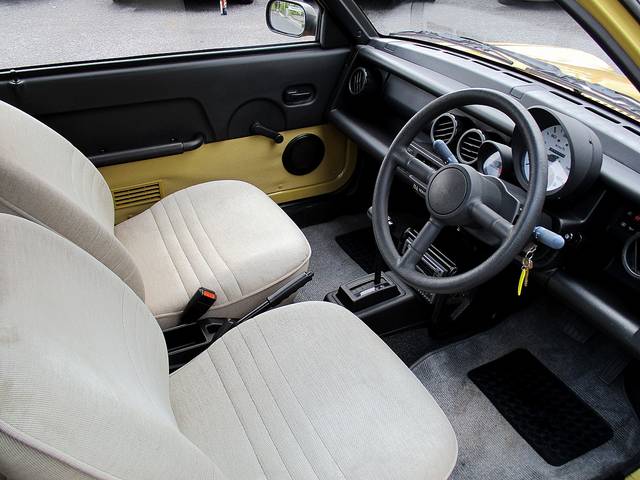 Then, there's the PAO in '88. This is clearly the motif of the Renault 4 'Quatrelle'. It's very well organized in terms of design, and made to a very high degree of finish. This was a three-month build-to-order production, so about 50,000 were produced. The impression is design's level of finish is well above the BE-1. The new car price at the time was roughly ¥1,380,000.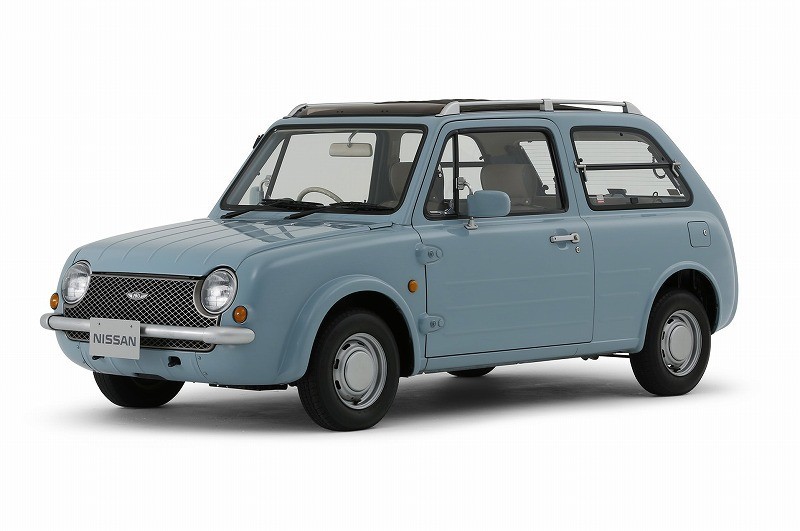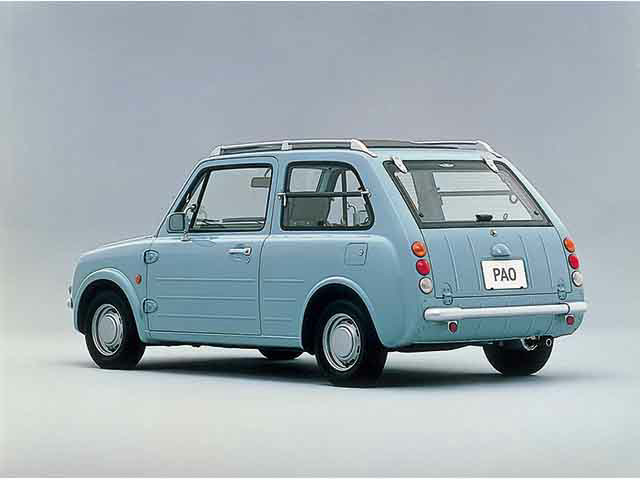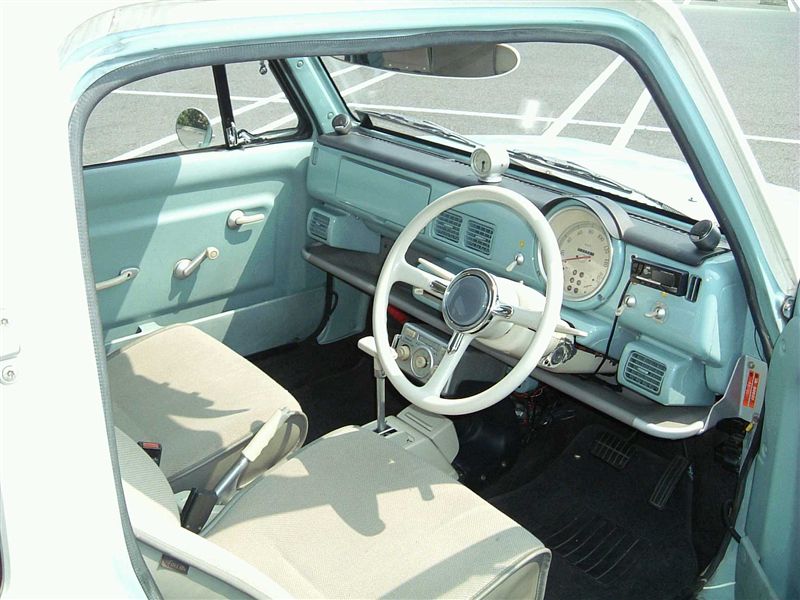 And the '91 Figaro. This doesn't have a clear motif, and had an air of mixing the essence of different retro designs combined with a sense of luxury. Maybe you could even say it had a sense of originality, to an extent. The new car price at the time was roughly ¥1,870,000, with 20,000 produced.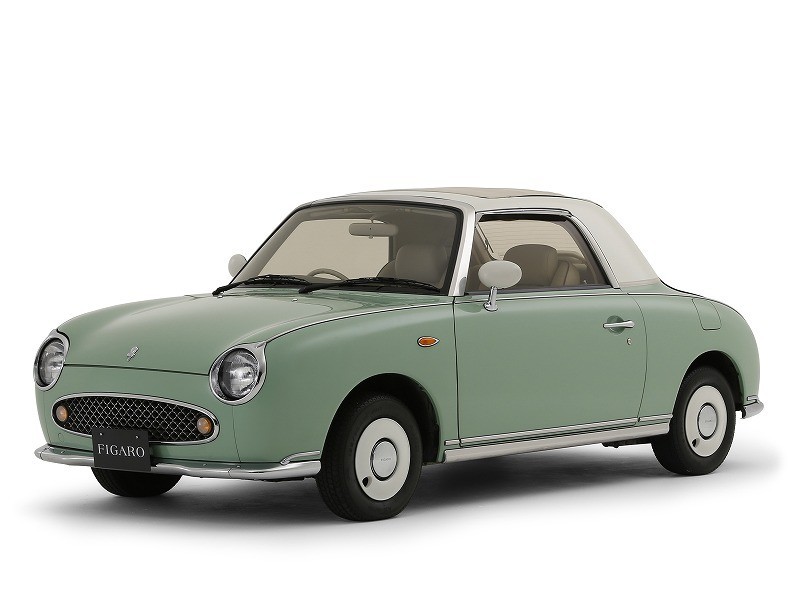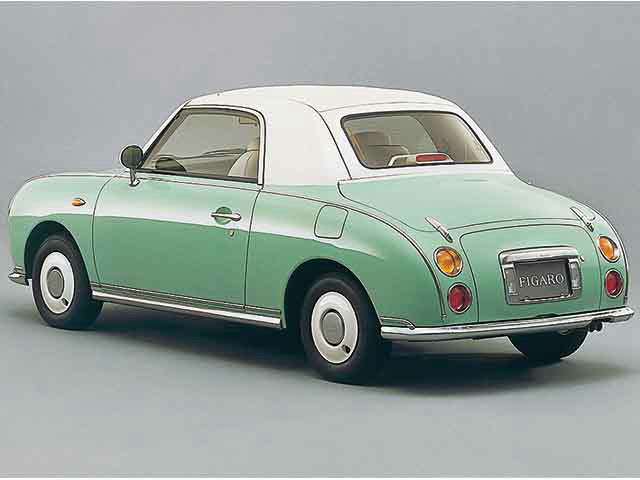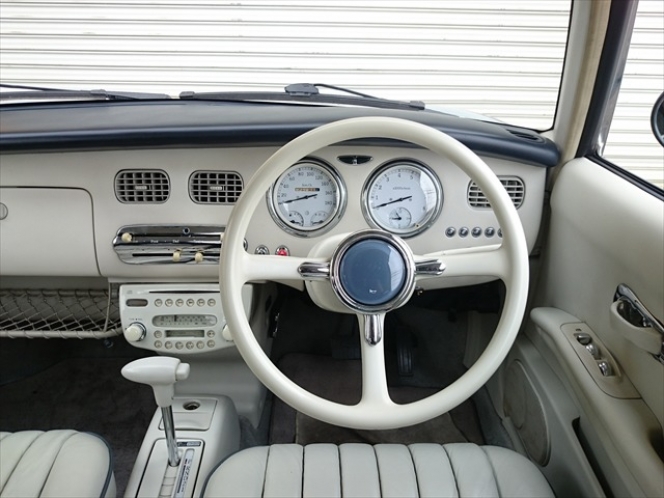 Seeing as the Nissan March (Micra / K10) at the time was the basis for all these cars, I can tell how these three models did their best in terms of design. This is what the K10 looks this.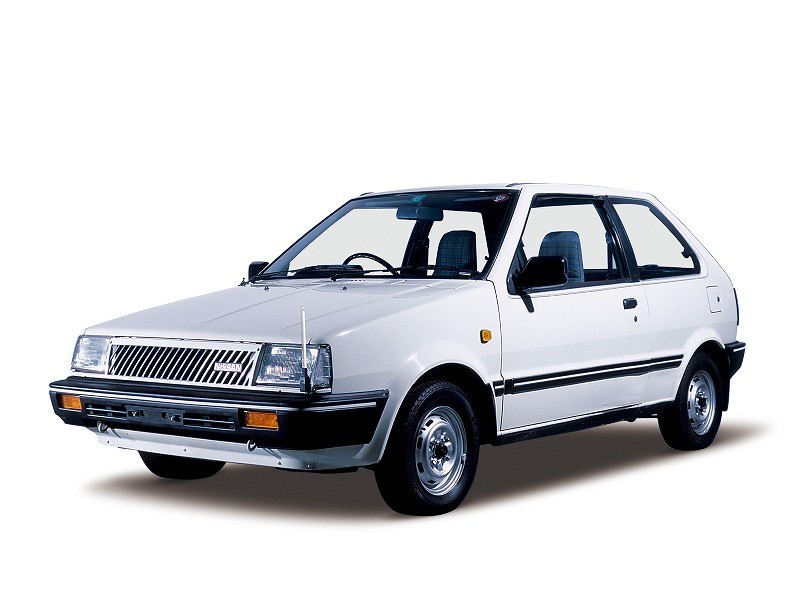 Of course, because it was a design based on a motif, it shouldn't be a bona fide name car, but there is no doubt even looking at it now, it has led an interesting life. Having learned from this approach, VW made the Beetle and BMW bought the MINI, bringing it up to date, and proved massively successful selling everywhere. There's even the Toyota's FJ Cruiser (based on the 1960 period FJ140 type Land Cruiser), the Ford GT, Cinquecento, Mustang, and Camero.
This method is difficult unless you have a car your well known for that should be remade on your own brand. Which one would it be if it's a Japanese car? Naturally, first on the list would be the 2000GT, but that would be a pretty difficult job to do. If Nissan do it now, may be there is no choice but remake any of the previous GT-R.