2016.06.23
Apple IIgs keyboard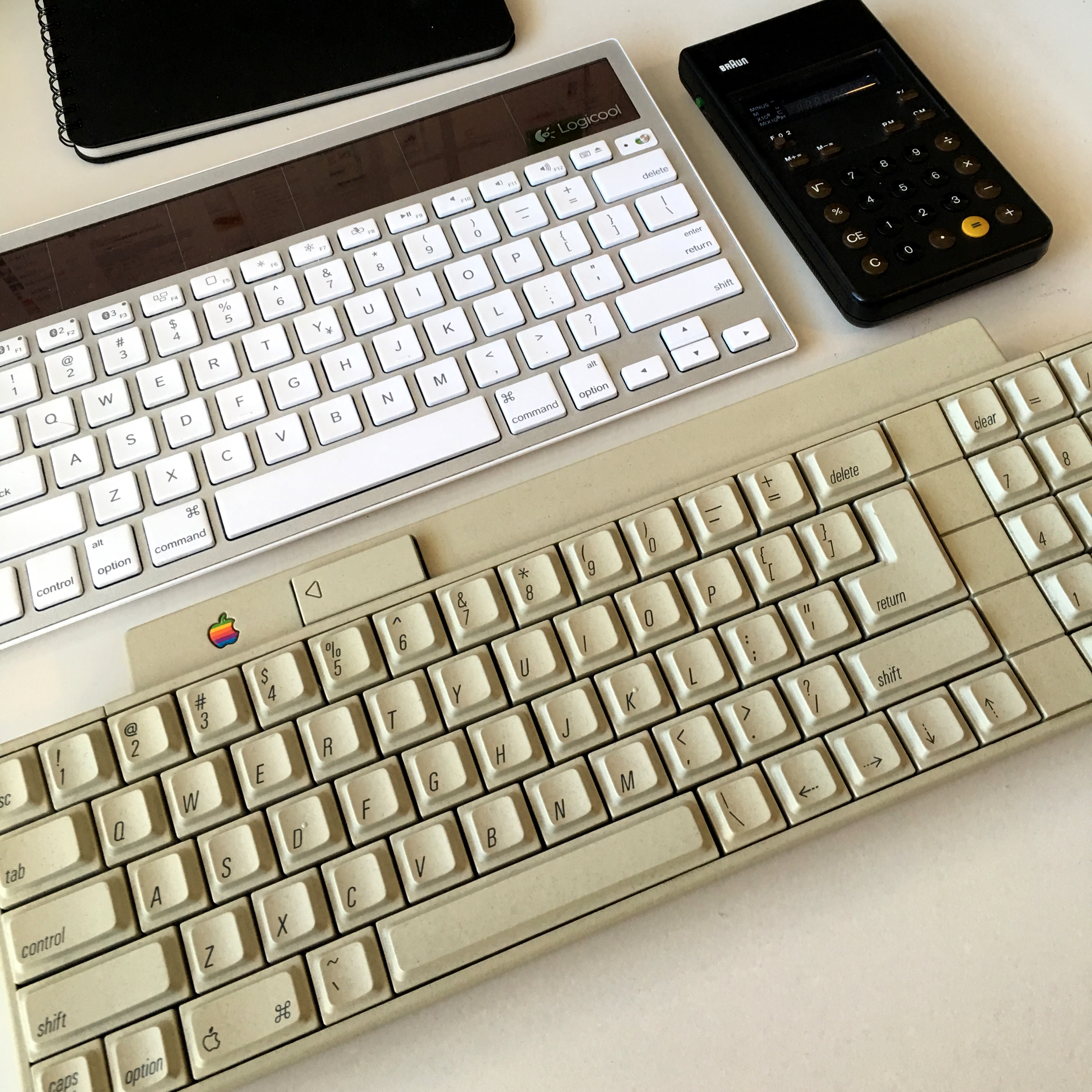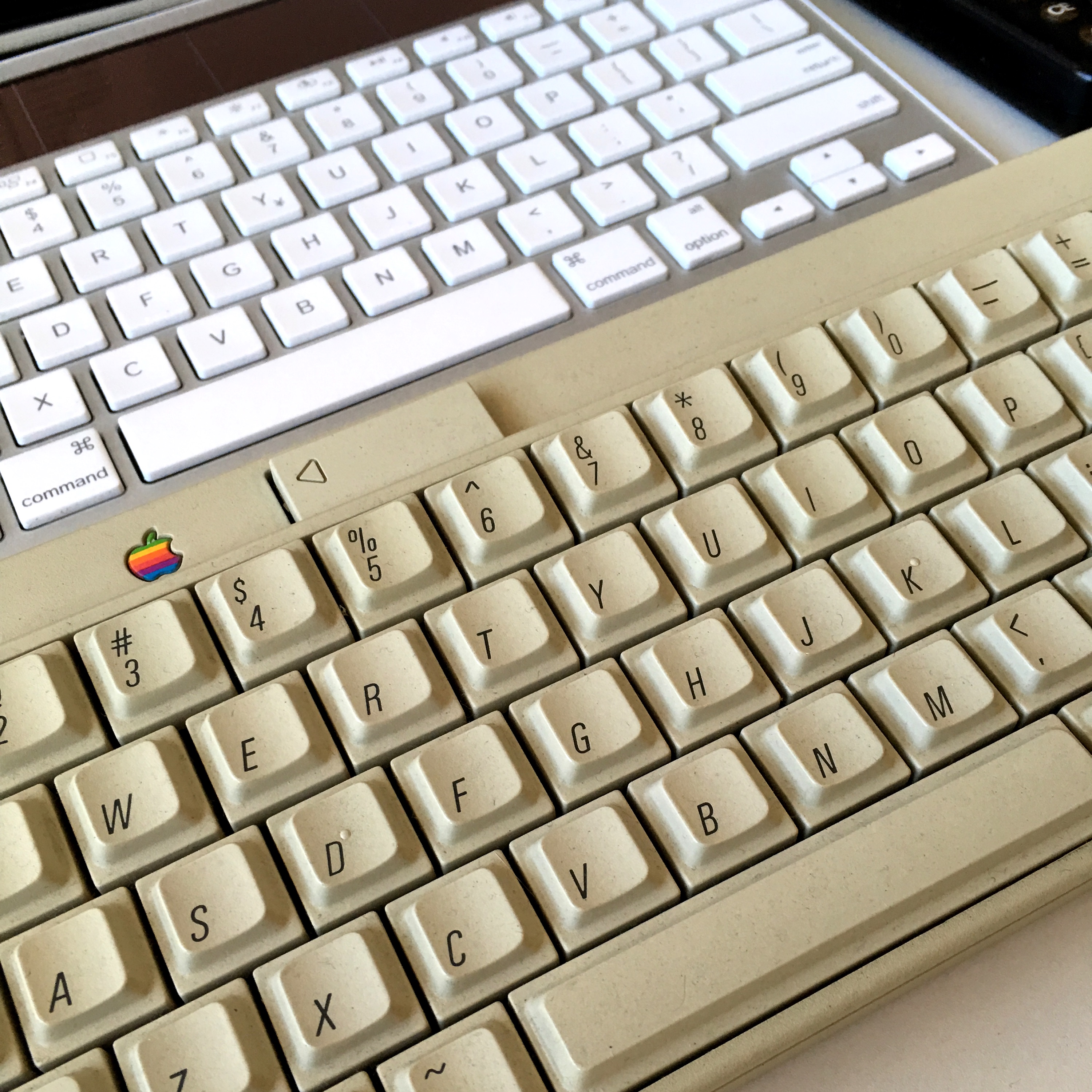 The body of the most recent top-of-the-line Mac is always the very best but you can't live without having certain peripherals. Especially a keyboard. I've known and loved this Mac IIGS keyboard for more than 20 years. Made in 1987 for the Apple 11GS (and not the Mac), the feel of texture and design while typing are both at the very best. Yet seems like it can't be reproduced even in a more contemporary condition as the relationship of material and elements from this era are so unique. Since it uses an ADB connection, it can be connected to a later Mac with a peripheral like iMate (ADB – USB adaptor) turning into USB and even be used with the latest Mac Pro.
As expected there are issues like repeated use of the F key, but it can be used in parallel with a wireless keyboard. In any case it feels much better (even if noisy) and typing is faster.
As for me, I've five IIGS keyboards on standby ready to use in case of maintenance.