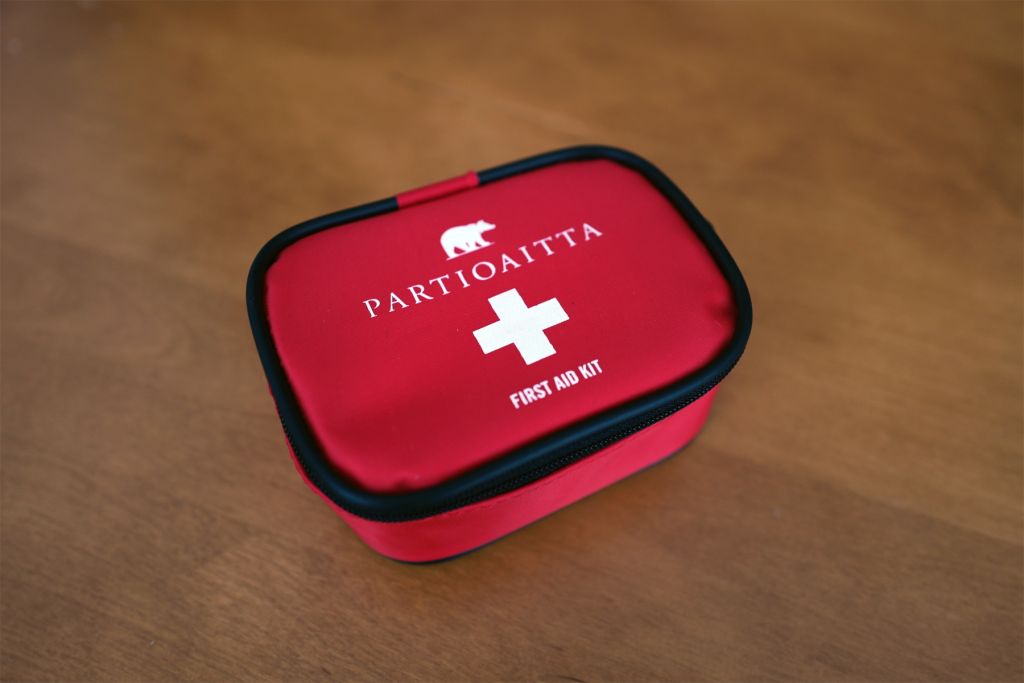 'Partioaitta' is Helsinki's oldest outdoor shop.
Fjällräven in Finland is good for big size backpacks but even in Japan you don't see oversized things that often.
I actually love first-aid kits. Instead of using as designed, I pull out what's inside and keep in my bag as a pouch for holding everyday things. It's also be pulled out quickly and being bright red is very easy to use in an emergency. I bought this shop's original kit and I love the feel of this bear logo.