2016.09.01
"For everyone that wants to feel comfortable, 'on the move'" – Naoki Ei (CITERA director)
Sponsored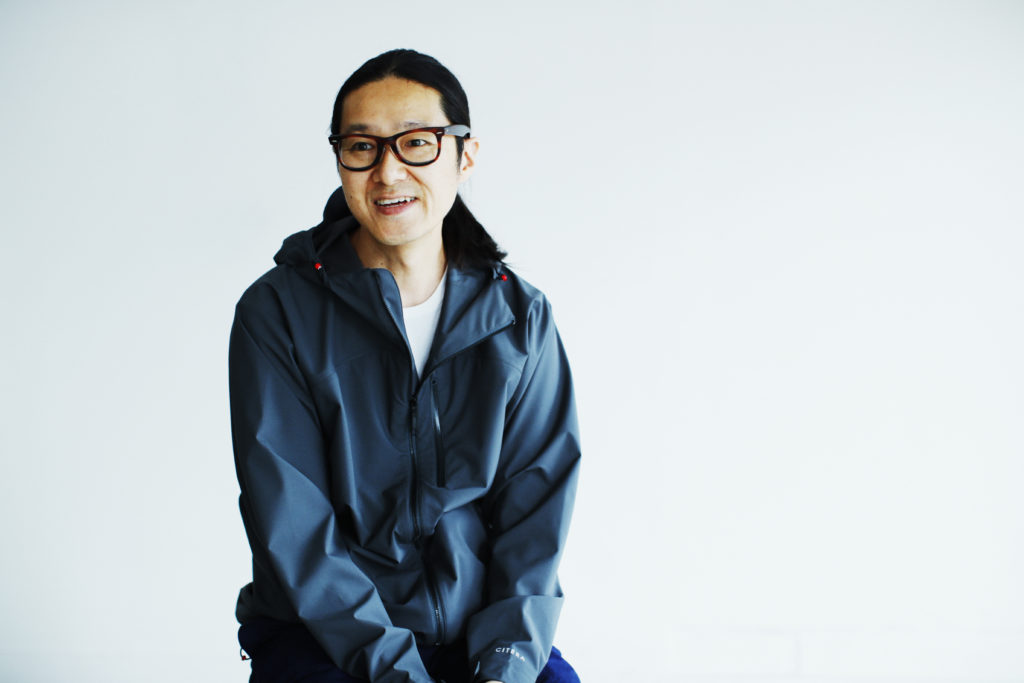 The New fashion label CITERA debuts in September 2016. Touted as Active Transfer Wear, what does it actually mean? What is it targeting and what kind of collection will it evolve into? And why are sales only online? We ask Naoki Ei who serves as brand director.
Photo, Kengo Shimizu | Edit & Text, Issey Enomoto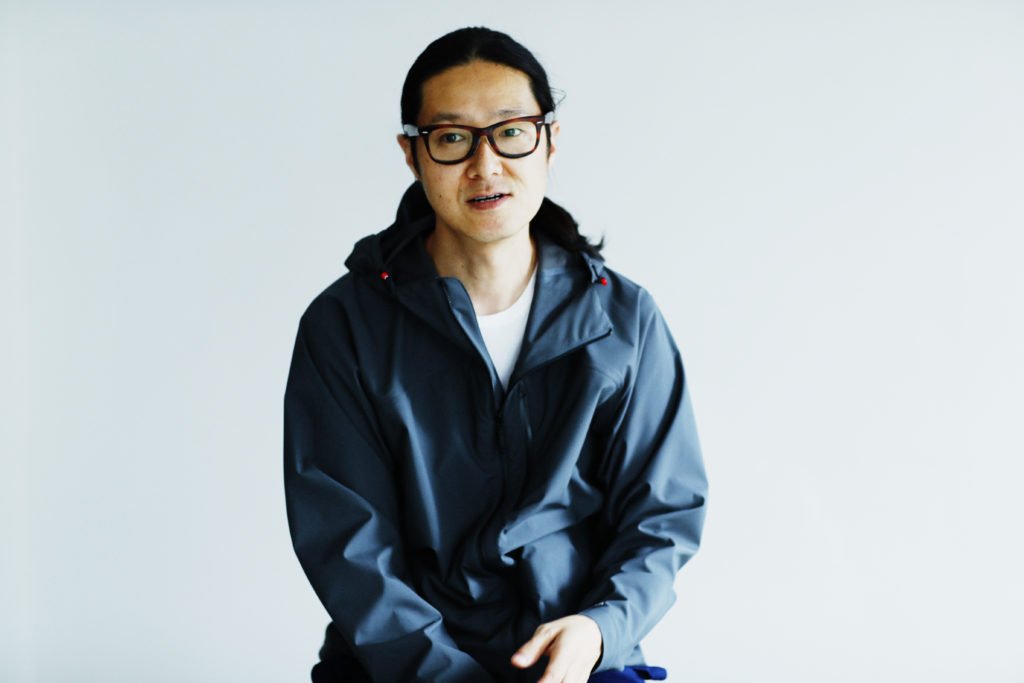 Naoki Ei
Born in 1974, he is one of the founding members of fashion brand Visvim that has gained a huge reputation both home and abroad, involved in both the design and marketing side of things. After leaving Visvim he also worked as a graphic designer as well as presiding over music label AUDIO Arts. In 2016 he was appointed Director of CITERA.
Features are 'removed', in order to provide someone in the city with clothing that's comfortable and well suited.
——First of all, can you tell us the origin of the name CITERA?
"It's two words conjoined, 'CITY' and 'TERRA'. For example, even if your living in the city you might be hit unexpectedly by a severe change of weather—be hit by a sudden rain storm, struck by a typhoon, or sudden freezing temperatures in winter. You can combat these if wearing an outdoor brand but they are a little over the top worn in the city. With CITERA, in order to provide someone in the city with clothes that are comfortable and well suited, we are aware of their shape and form while 'removing' some of the features."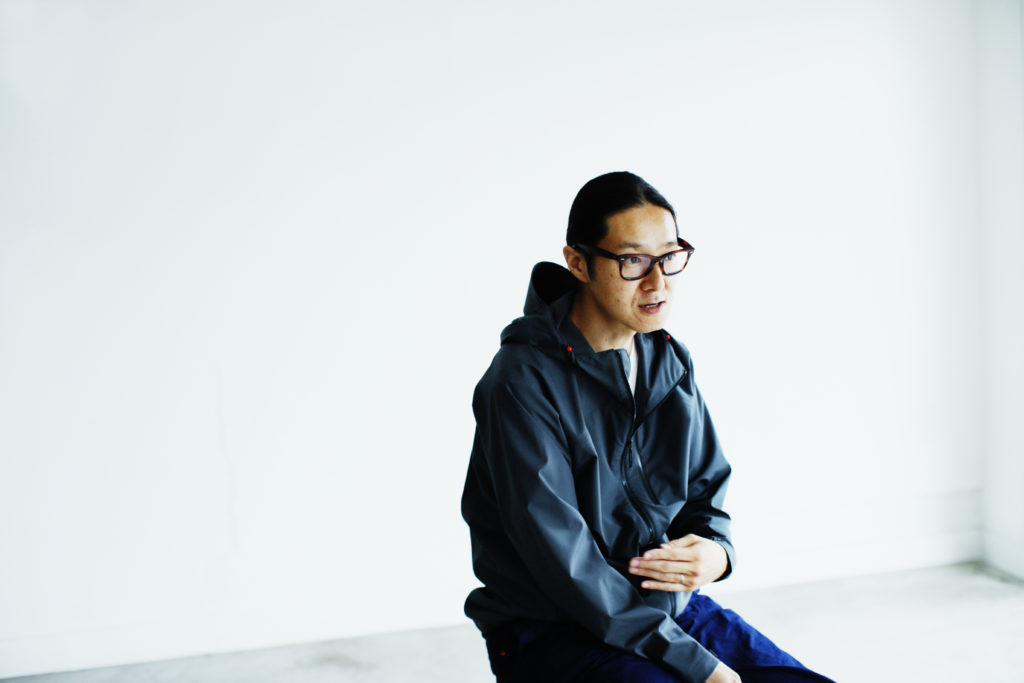 ——What kind of meaning is behind CITERA's theme of Active Transfer Wear?
"When launching a new brand this time, I tried looking back on our everyday lives. Ways of moving around now have progressed, and it's much easier when compared with before. But when it comes to clothing they can be functional and comfortable, and yet their appearance is unlikely to be as good. I want to make clothes like this in CITERA so gave them the name Active Transfer Wear."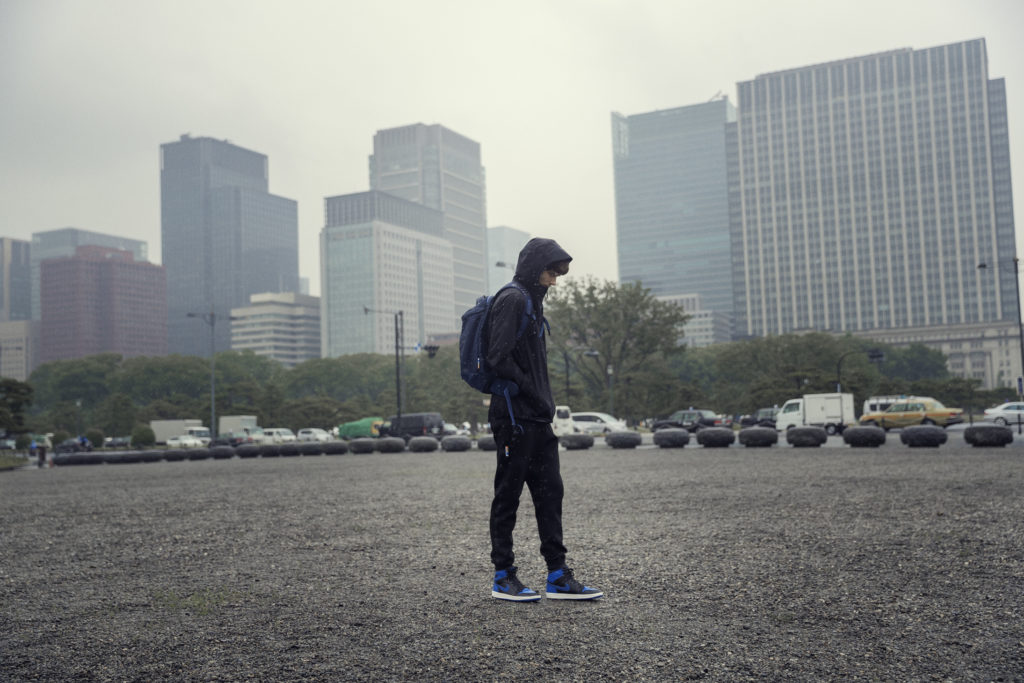 —— Specifically what clothes are we referring to as Active Transfer Wear?
"Well, shell jackets are comfortable, they stretch and also look smart, and yet protect well enough against the rain, even if not completely waterproof or rigid. This is what CITERA is suggesting with Active Transfer Wear."
Key items from the first collection are 'outwear' and 'bags'
——What kind of audience is CITERA targeting?
"It's not limited to busy people on the move, but people that also want to enjoy going outside and being mobile. In other words, everyone that wants to 'transfer activity' to what they wear. Since the point of design is not to be in your face, maybe it can be worn regardless of age."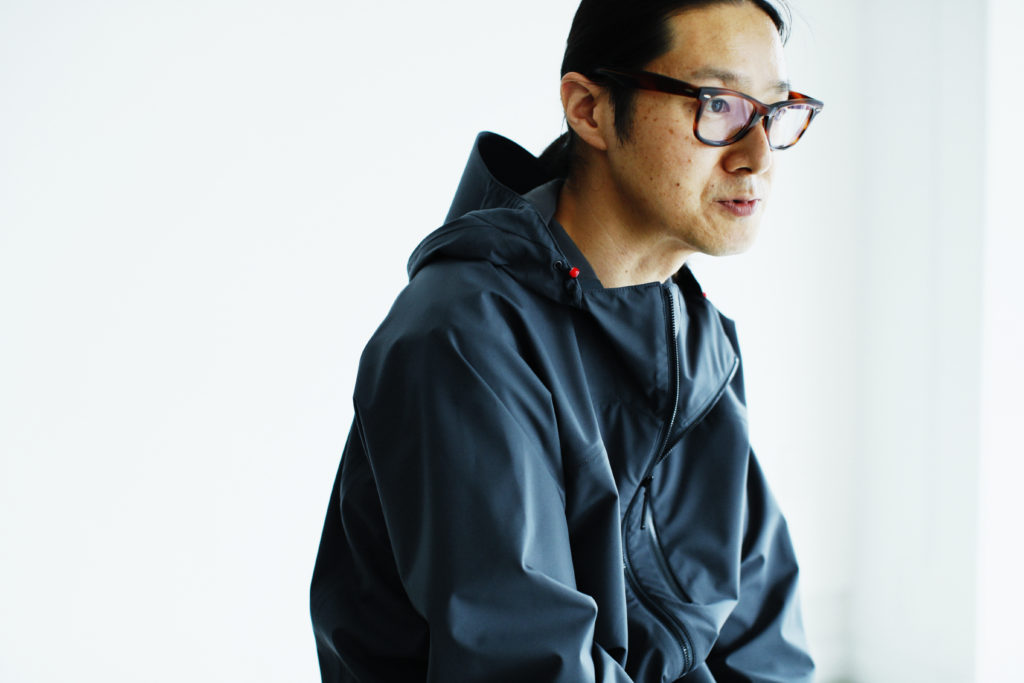 ——What items in the first collection particularly stand out?
"Outerwear and bags. Outwear has a total of 4 items depending on temperature and climate. Both are easy to move around in, and emphasised by how light and warm they are. Bags are made on the assumption that they're easy to use and also not excessive in their design and how functional they are too. Also, materials like canvas and Cordura nylon have been adopted so they can also be used and abused."
Available online and delivered directly to those that want.
——Sales are online only but why adopt such a style?
"Because it's a new brand proposing a contemporary style, there was a feeling of wanting to do things differently from previous sales techniques and the way we communicate with customers. And we've adopted the style of only selling online for people that want direct delivery sent to themselves. It's easy to order accessing the site from your phone. I think it's an approach simply because it's now possible. Also, through the future of new tools and devices an environment can be made where you also get to know people aboard. On the other hand, some people actually want to see what they're buying and there is the idea to create a place, for example an intermittent pop-up store where actual things can be seen in different situations."
——Ei, you were involved in establishing Visvim, but is this the first time launching a brand from scratch because your dealing with the design?
"Yes, I think so. It's the first time so far that I've been so deeply involved with making clothes by myself, but with support from Yoshikage Kajiwara involved in creative supervision I am enjoying working within a good environment."
It should be noted, there is actually a pop-up showroom at Harajuku's BA-TSU Art Gallery where you can buy online while looking at products for a 3-day limited period from Sept.2nd (Friday) – 4th (Sunday). An online and social media presence like this could come to symbolise the basic way of communicating for branding a fresh new fashion label.
(Limited Store)
September 2 (Friday) – September 4 (Sunday), 11:00–19:00 *Last day until 18:00
BA-TSU Art Gallery, 5-11-5 Jingumae, Shibuya-ku, Tokyo.
http://www.ba-tsuartgallery.com/map.php