2022.04.20
Daytona Darth Vader
There will be a model called "Darth Vader" in which Daytona 16520 has become black beyond brown due to aging. Made in 1995, the Estimate is 40-80K. Since the current 116500LN series is soaring excessively, the number of people who think that 16520 is the aim is increasing worldwide, and it is thought that it will increase in the future.
Cf :​ ​PHILLIPS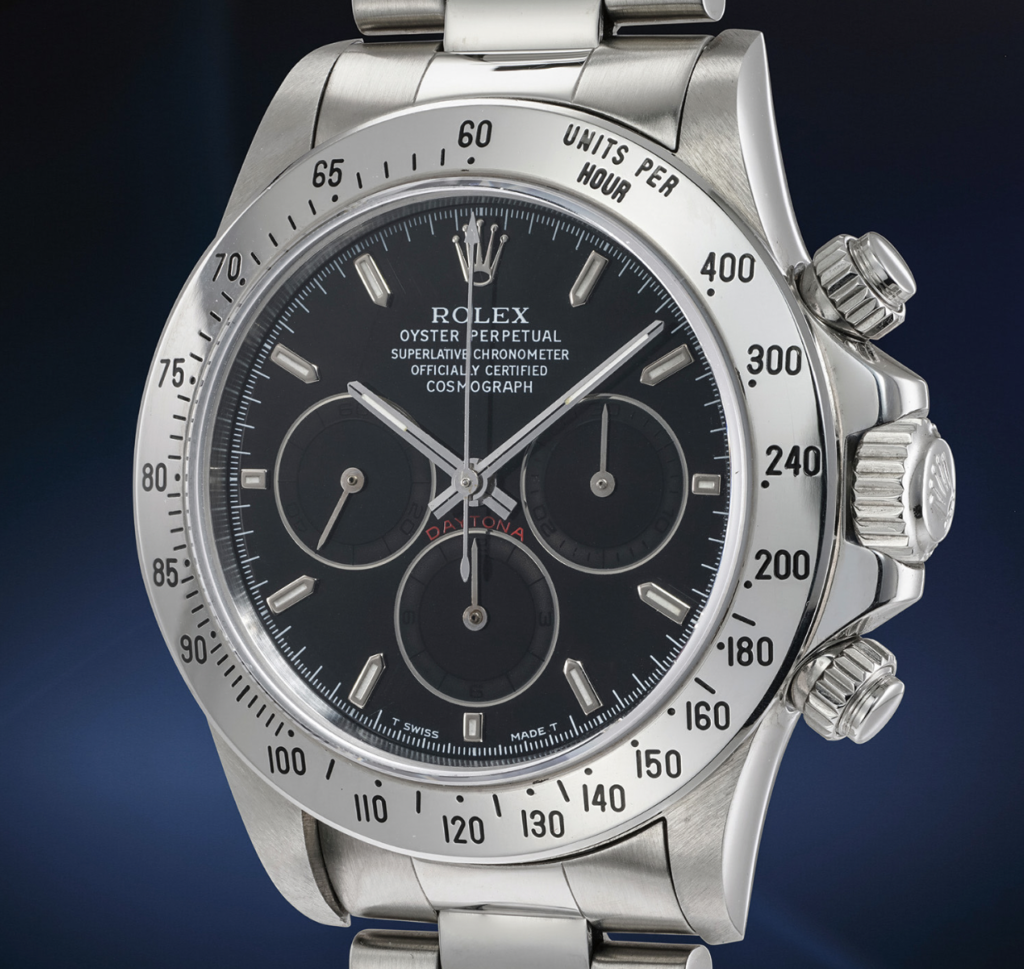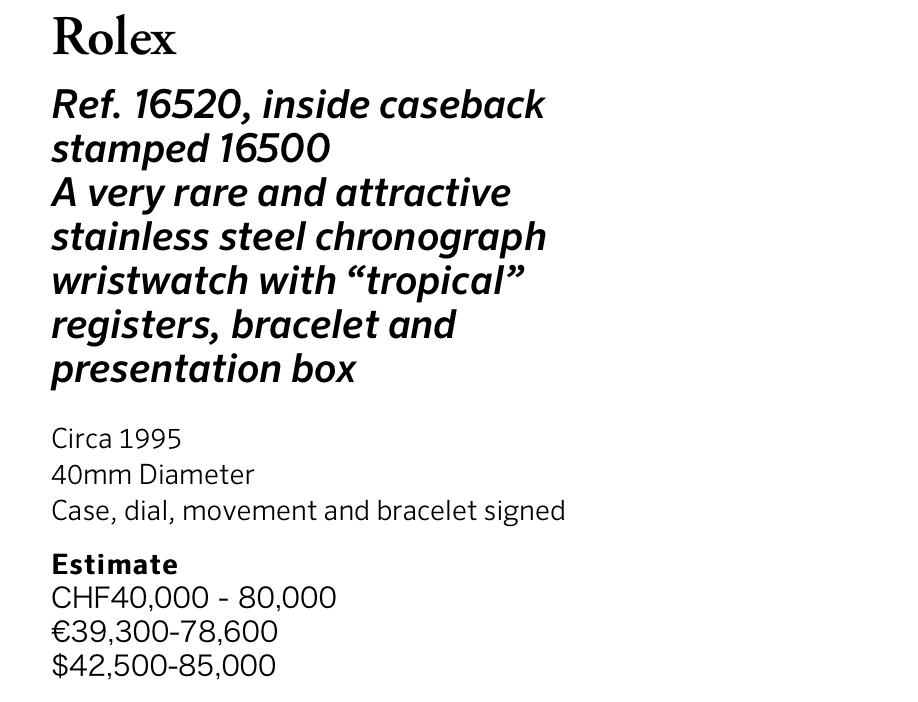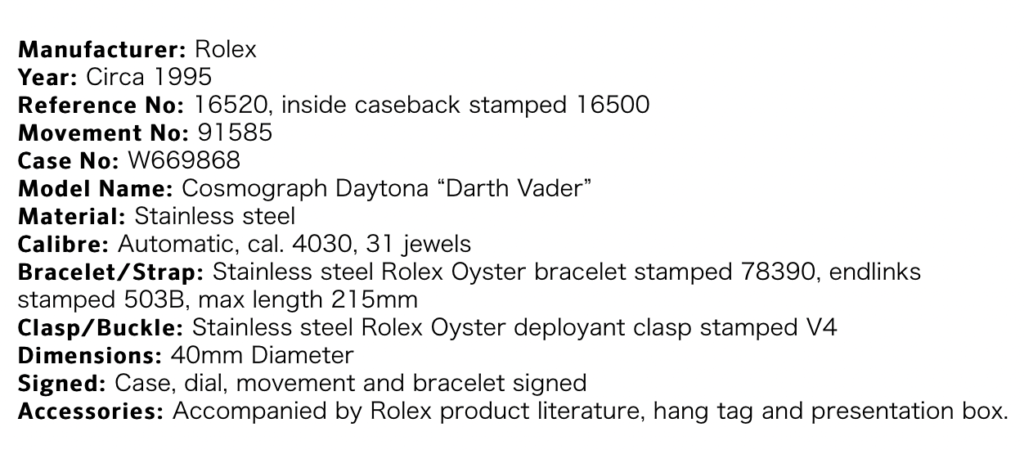 After all, the lacquer applied during the manufacturing process has become older over time, giving the Daytona of a particular cereal a unique "tropicalization", but such dark examples close to black are extremely rare. It has a rare value. Looking at this individual, it is certainly close to black, and the overall atmosphere is stoic, which is probably popular.
Certainly, there are many collectors who think that this is the better place to buy a mediocre 6263, and there seems to be a lot of room for growth in this area, so I think it will be an interesting range from now on. However, this individual does not seem to have a guarantee, which is a big minus. Therefore, it can be cheap, so it can be said to be interesting.