Three watches with the Tiffany name will be put up for sale at the Sotheby's Hong Kong auction on October 13th.
Two Patek 5970s (RG / WG) and GMT6542, both double names of TIFFANY. As for the 5970, it's probably only produced at the level of a few in the world, so it may be a particular opportunity for those who want to have two. The fairly rare and very classic TIFFANY font is also appealing for the GMT 6542.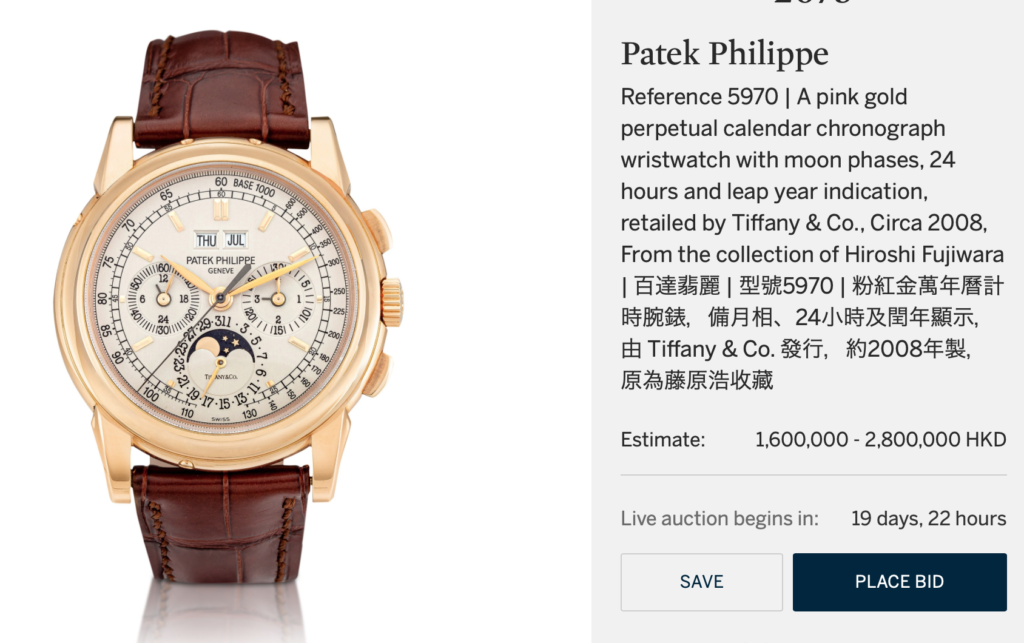 LOT2073Patek 5970R Tiffany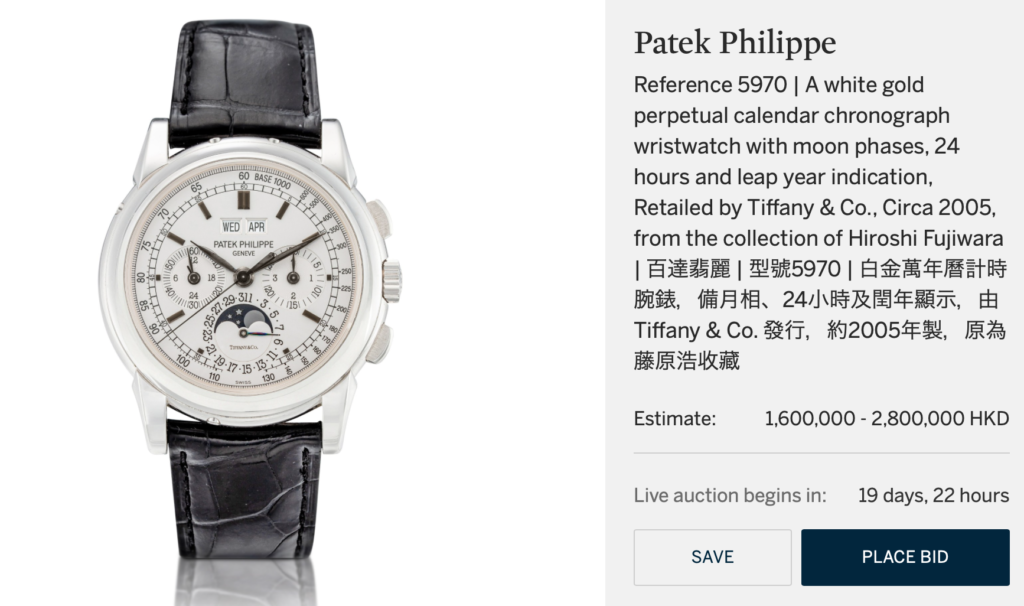 LOT2074Patek 5970G Tiffany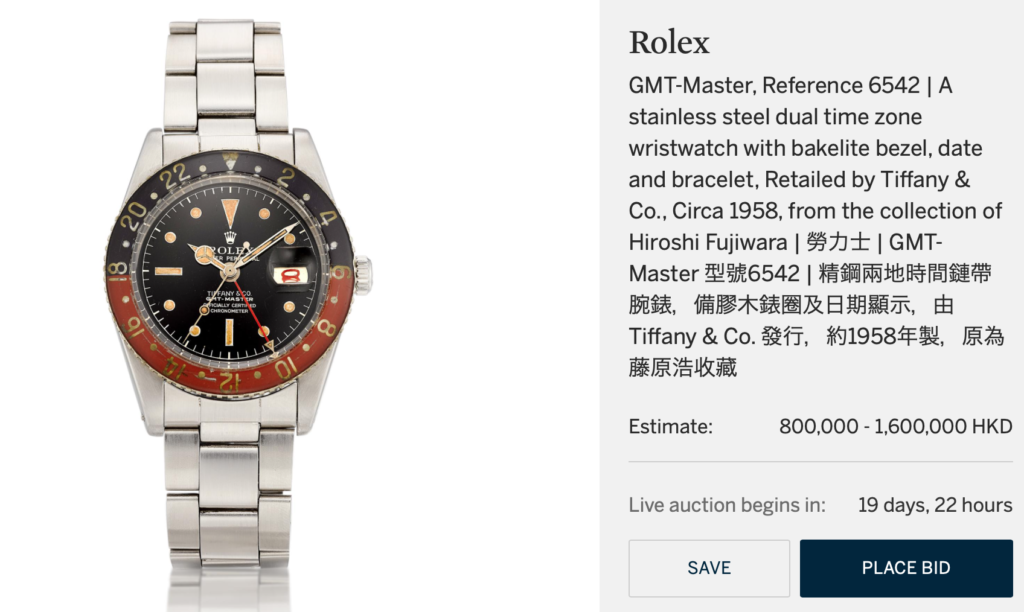 LOT 2072ROLEX 6542 Tiffany
This auction has another very interesting lineup, and I think it can be said that this auction is one in which Sotheby's' ability in the watch category has been fully demonstrated. In particular, two Pateks, whose first owner is Eric Clapton, are out. Since such a watch is a unique watch, Sotheby's is probably selected because the seller has an advantage in terms of power balance.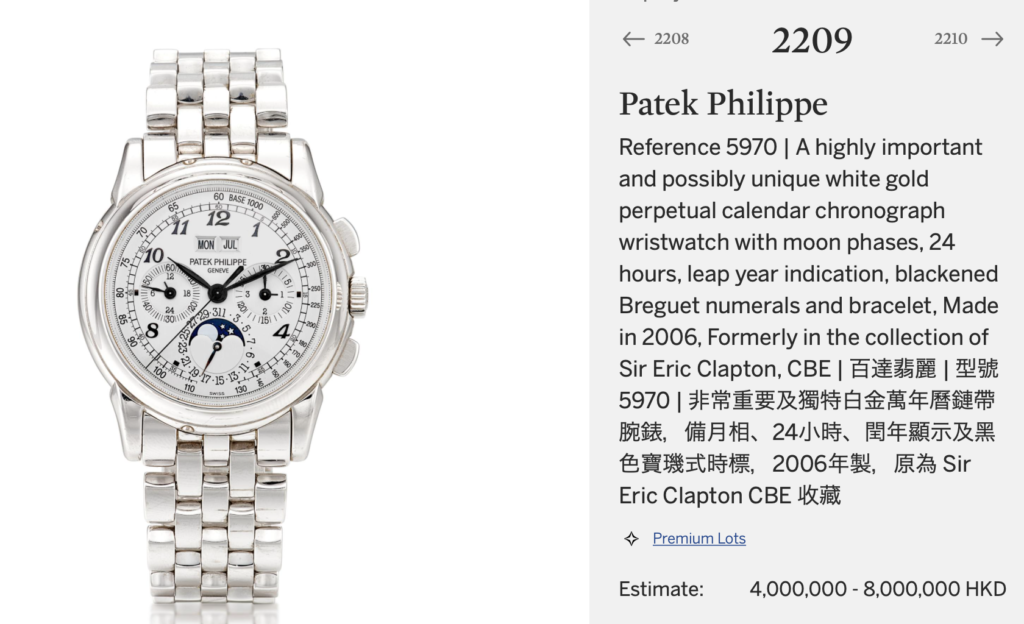 LOT2209Patek5970G Breguet number index created by Eric Clapton's special order, which is the only one in the world, and breath specifications. The case is WG.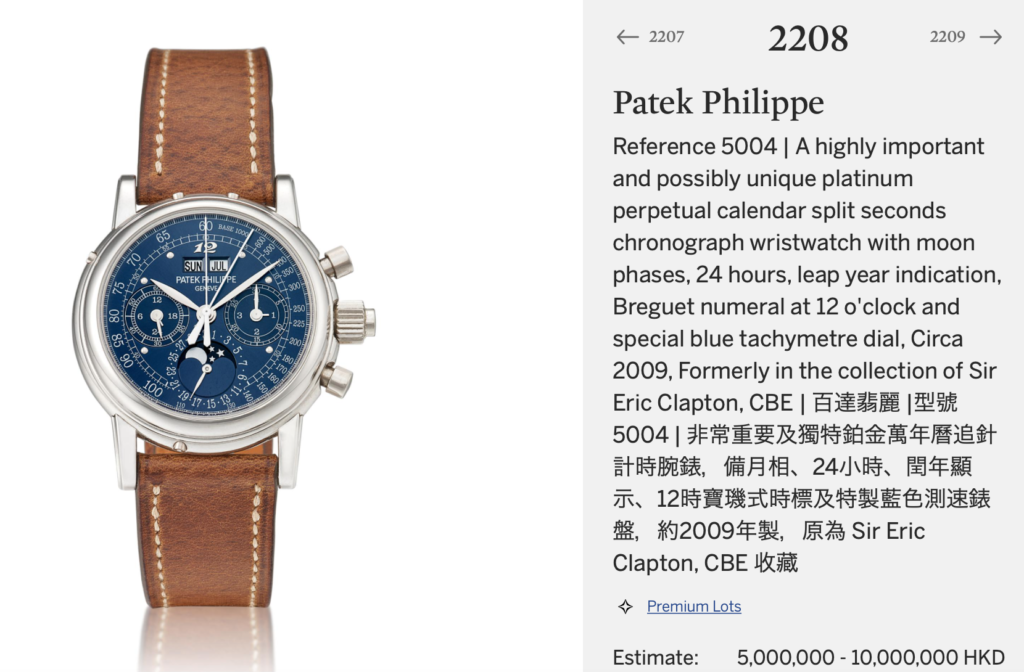 LOT2208Patek5004P This is also a platinum 5004 made for Clapton, with a special dial.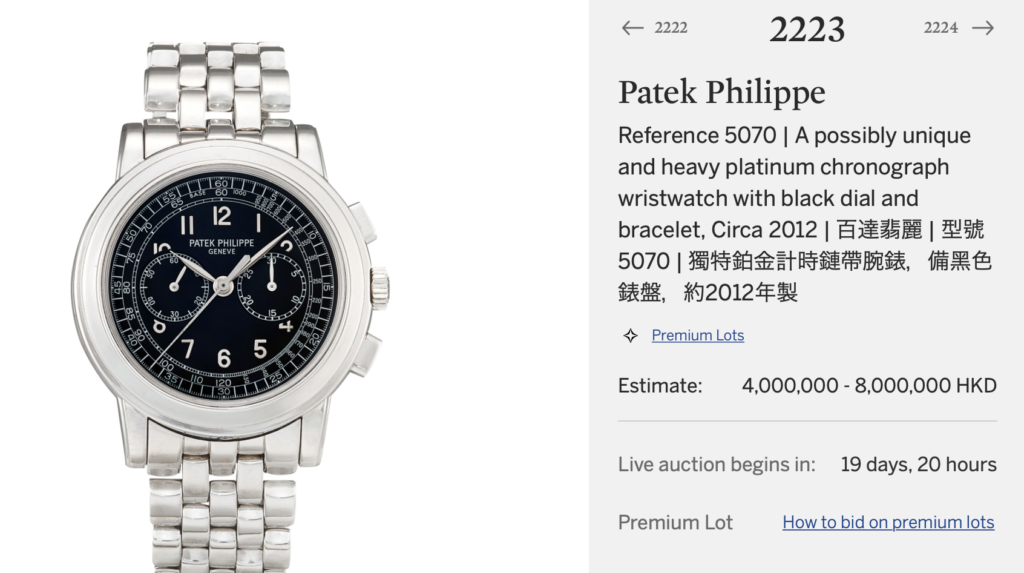 LOT2223Platinum breath specification of PATEK5070P. Normally, the dial of 5070P is blue, but this is a very rare individual with black.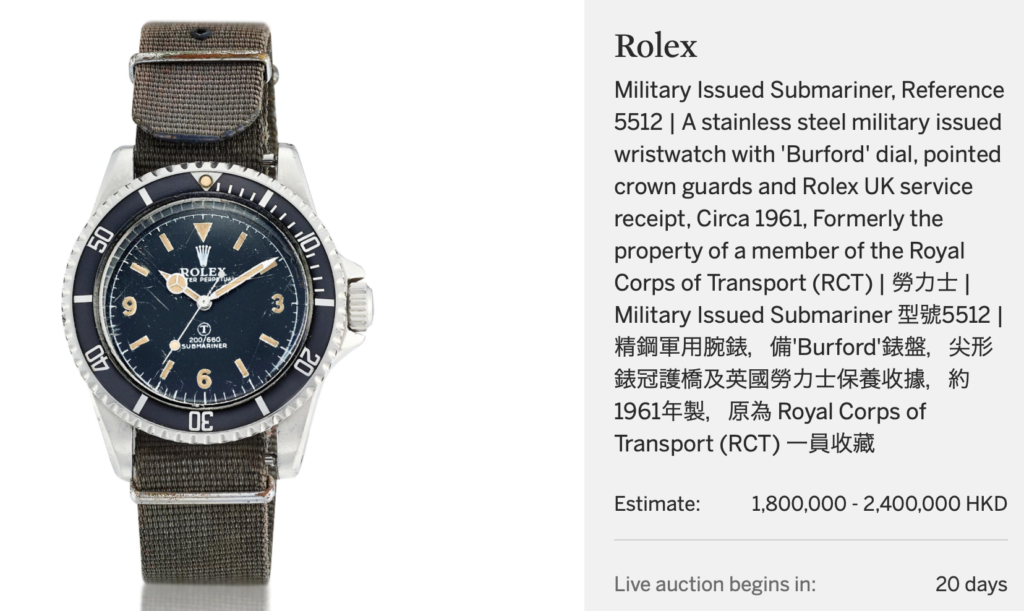 LOT2258This is a fairly rare 5512 Exproler Dial submariner. It is said that this specification exists, but it looks like an ordinary person would wonder if such a model really exists.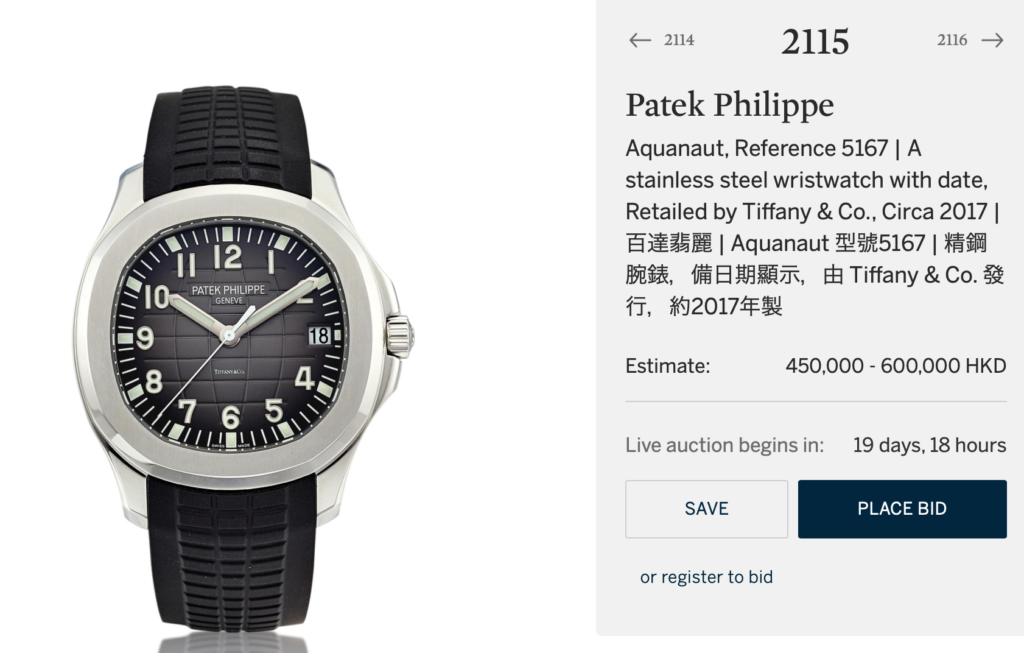 LOT2115Patek5167 Aquanaut Tiffany. This is a very interesting one depending on the price. It will eventually become a discon, so if you own it for many years, it may become an ideal one that you can use every day and expect asset value.