2021.09.17
Travel to Mallorca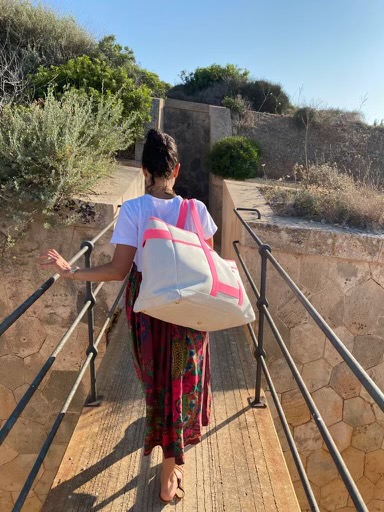 This is a picture of when I traveled to Mallorca with my favorite bag.
I really like this bag because it has a solid structure and is the perfect size for going to the beach or traveling by plane.
Moreover, neon colors are one of my best colors, not just this summer. I love the pink neon color and it is the basis of my wardrobe.
I really like this photo because it features the summer sunshine of the Mediterranean, that is, the light at sunset ...
https://luniform.jp/ja