New works other than the green Nautilus were announced, but there was no model that ordinary watch lovers these days would come to mind. Of course, if you pay attention to this, it is this 5236P (in-line perpetual calendar).
In terms of design, the shape that is probably conscious of the case of 3448 should come to Patek connoisseurs of the past, the dial is trendy blue, and the dial graphic is also a simple modern system, so it is a recent trend for Patek. I think the design is conscious of.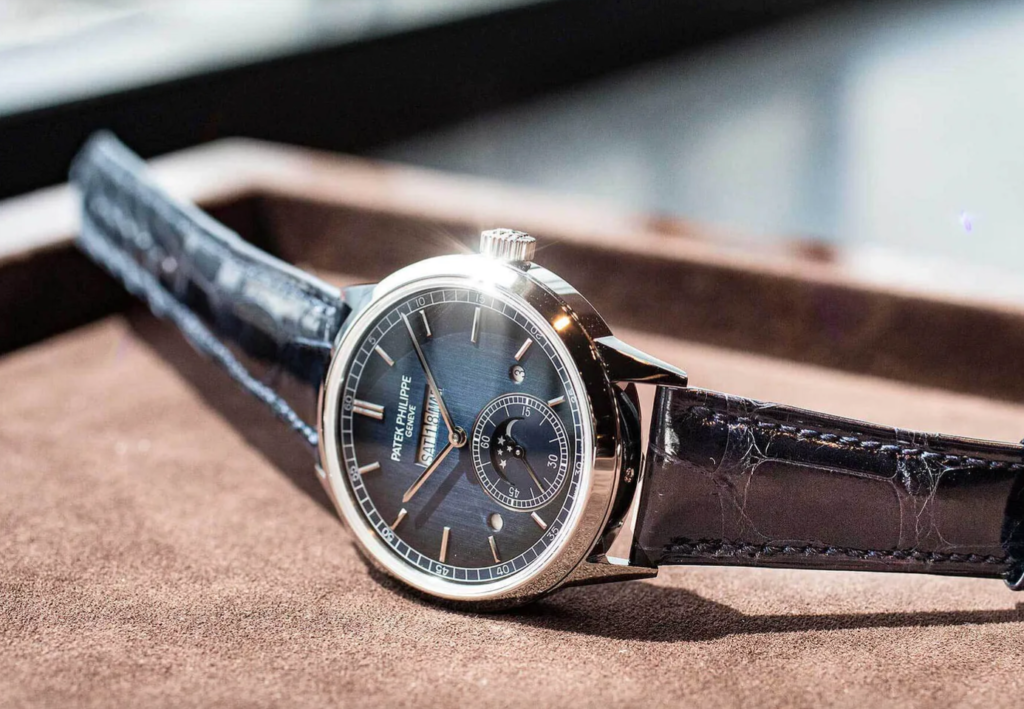 Actually, it has an elegant design, and if you look at the actual machine, it may have an aura. However, given the current state of the watch market, it may be different from the "long-awaited model" in general.
As mentioned in Thierry's earlier interview, they are trying to control stainless steel models (mainly Nautilus and Aquanaut) to less than 25% of total production. That is to say, "No matter how popular Nautilus and Aquanaut are, the true essence of Patek is the complication models of gold and platinum materials, and their branding will not be destroyed."
However, at present, only casual stainless steel models sell. Even the perpetual calendar chronograph, which was once very popular, has fallen below the list price, saying, "If you want to sell Nautilus, buy a lot of gold models that can not sell for more than $ 100,000 and gain a track record." Isn't it the reality that you're putting pressure on your customers (though they never say it)?
From the customer's point of view, this situation means that even if you go to Patek, only unpopular models can be sold, and you cannot buy the model you want at all. Of course, even if you go to ROLEX, you can not easily buy stainless steel Daytona, so it can be said that all brands are in the same situation, but it is also true that the degree of "cannot buy" is different between Daytona and Nautilus. .. If Patek sticks to its current policy, it would be ideal to create a really popular complication model, but even if the successor to the 5270 had a good design, the current market taste would change. Unless it's there, I think it's difficult to regain the popularity it once was. To put it simply, it means that the times have changed.
In that case, what is needed is a stainless steel sports model other than Nautilus and Aquanaut. Without fear of misunderstanding, it is no exaggeration to say that "Patek Daytona" is a demand of the market. Of course, Patek wouldn't want to easily release such a model. However, rivals will attack anything. From titanium and ceramic perpetual calendars to stainless steel tourbillons. The situation seems to be a little tough as to how long we can overcome this pursuit with only Nautilus and Aquanaut. As the absolute champion Patek, it may be necessary to change his mind a little somewhere.
Truly innovative models often come from pros and cons. It is clear that Porsche would have gone bankrupt if it had not made Cayenne at that time.