2020.08.07
The Japanese craftsmanship hidden away in the reborn "Hermès Marunouchi Store"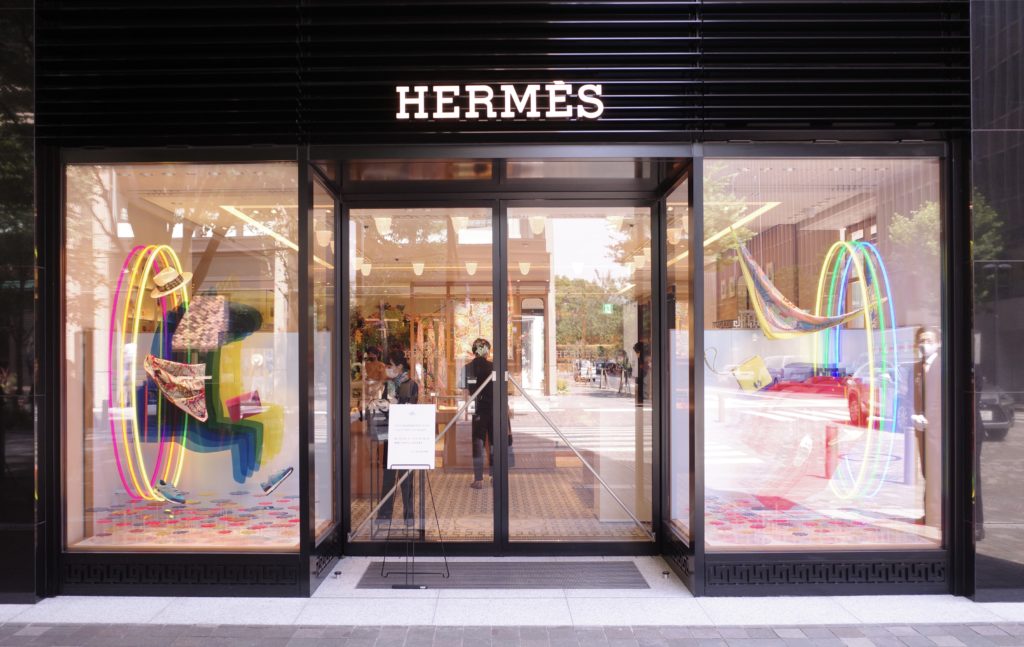 It is said that Hermès opened its first store in Japan in 1979 in Marunouchi. The country has loved the brand for over 40 years, and their very first store in Marunouchi is set to reopen on August 8.
The new Marunouchi store was inspired by the nearby Imperial Palace and surrounding greenery, and traditional Japanese materials and techniques were used to create a hideaway with a tranquil atmosphere befitting the unique Marunouchi approach. The store was designed by a Paris-based architectural firm that has designed Hermès stores all around the world.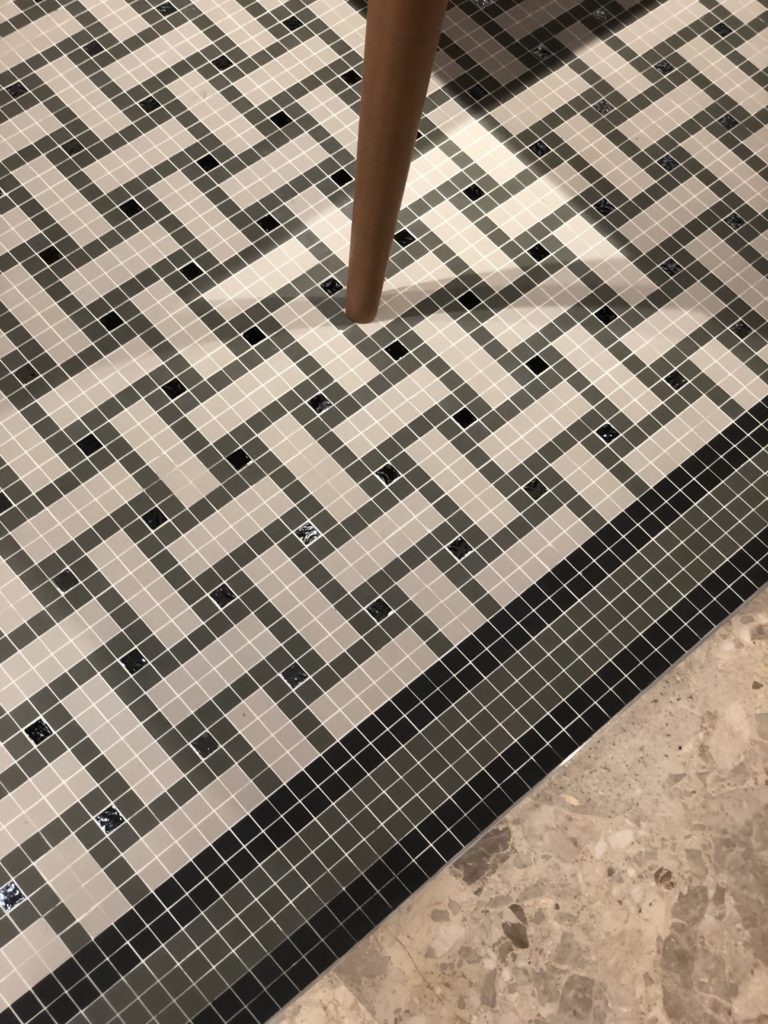 The first floor, with its characteristic and chic mosaic floor decorated with green pearl and shiny black tiles, is home to the home collection, leather, silk, jewelry, watches, and salon space. Among other things, the walls that house the jewelry are decorated in a grape-patterned Nishijin weave, Shigaraki ware decorates the tables in the salon area, and the colors of the rug are inspired by the moss, stone walls, tree trunks and other natural surroundings in Marunouchi. Bamboo was used for the flooring on the second floor, where customers are greeted by a large selection of shoes and ready-to-wear clothing, both men's and women's. The space is flooded with natural light, and by moving the retractable partitions made of Japanese washi paper, the entire floor becomes more spacious, perfect for unwinding.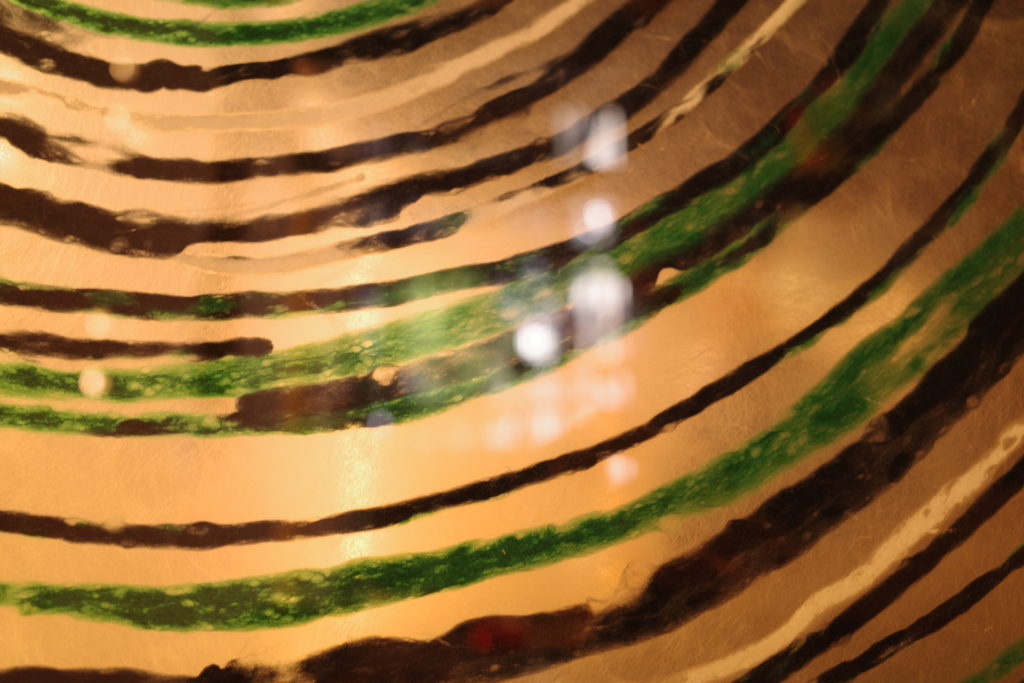 The wall of the staircase between the 1st and 2nd floors was handcrafted by plasterers to create a unique design reminiscent of a Zen temple garden. On the reopening day, a magnificent floral arrangement by JARDINS des FLEURS, led by Makoto Azuma, will adorn the space at the bottom of the staircase. Hermès has also invited the architectural firm Torafu Architects to gracefully display the "Rainbow Horse" at the windows on the Marunouchi Naka-Dori Street side.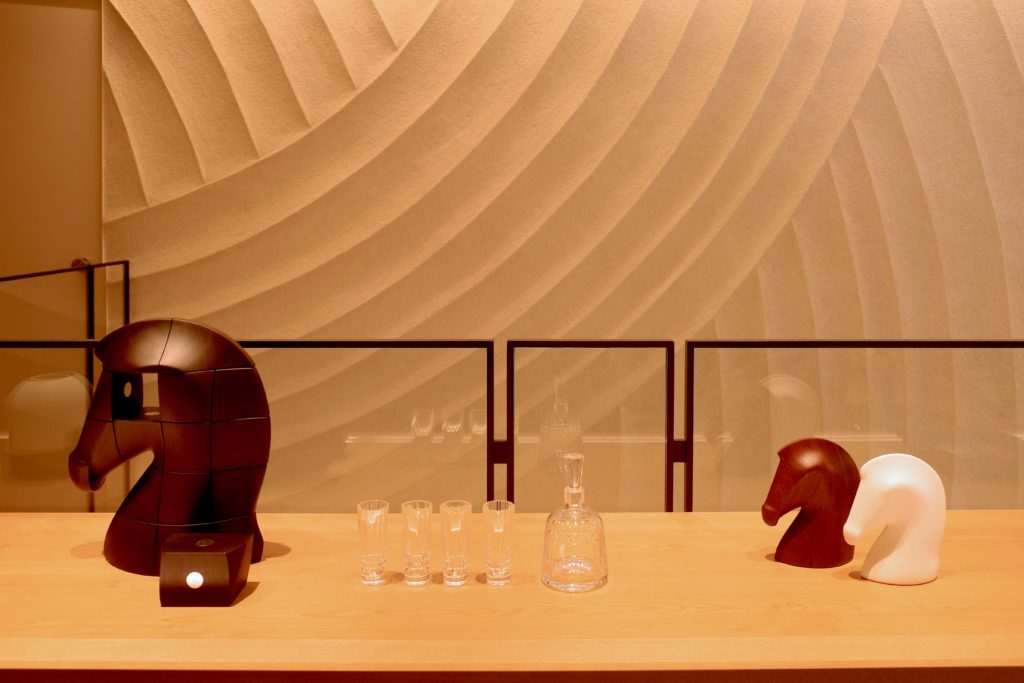 We invite you to come and experience this new space brought to life by the unparalleled craftsmanship and the house's freedom of creation born in Marunouchi.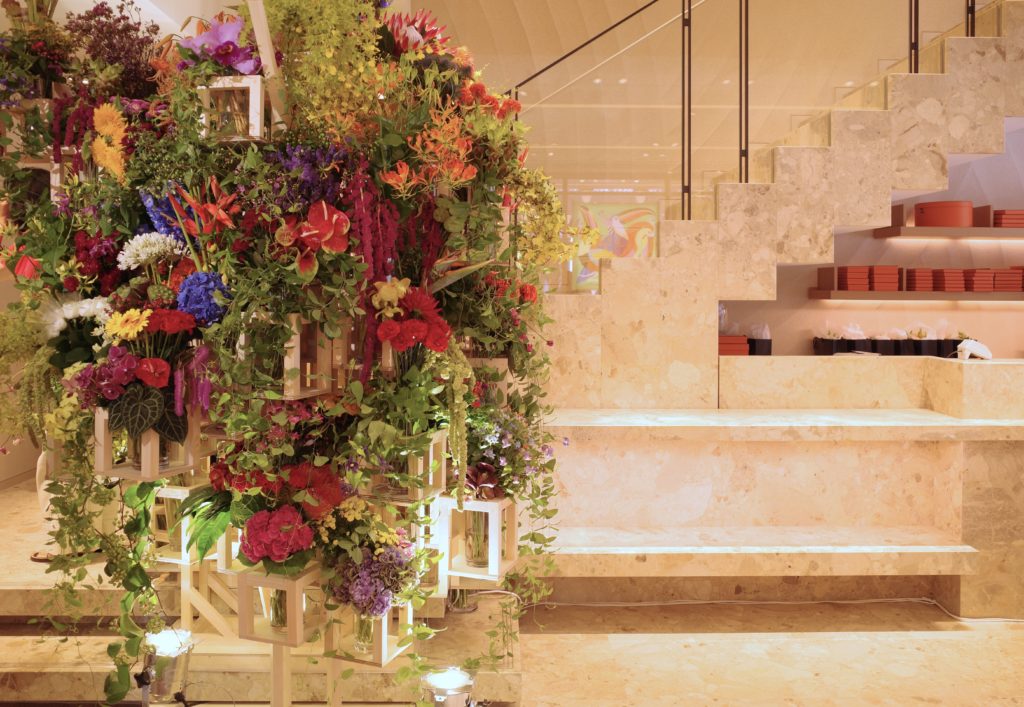 ■ Hermès Marunouchi Store
Location: Shin-Tokyo Building 1F, 3-3-1 Marunouchi, Chiyoda-ku, Tokyo 100-0005
Phone: 03-3213-8041
Business hours: 11:00 to 19:00
*On the opening day, a carriage with flowers will arrive on Marunouchi Naka-Dori Street. Installation art for handing out flowers is scheduled as well (*time TBD).