2018.10.21
What do Pikachu and Hiroshi Fujiwara have in common? The reasons for realizing the 'THUNDERBOLT PROJECT'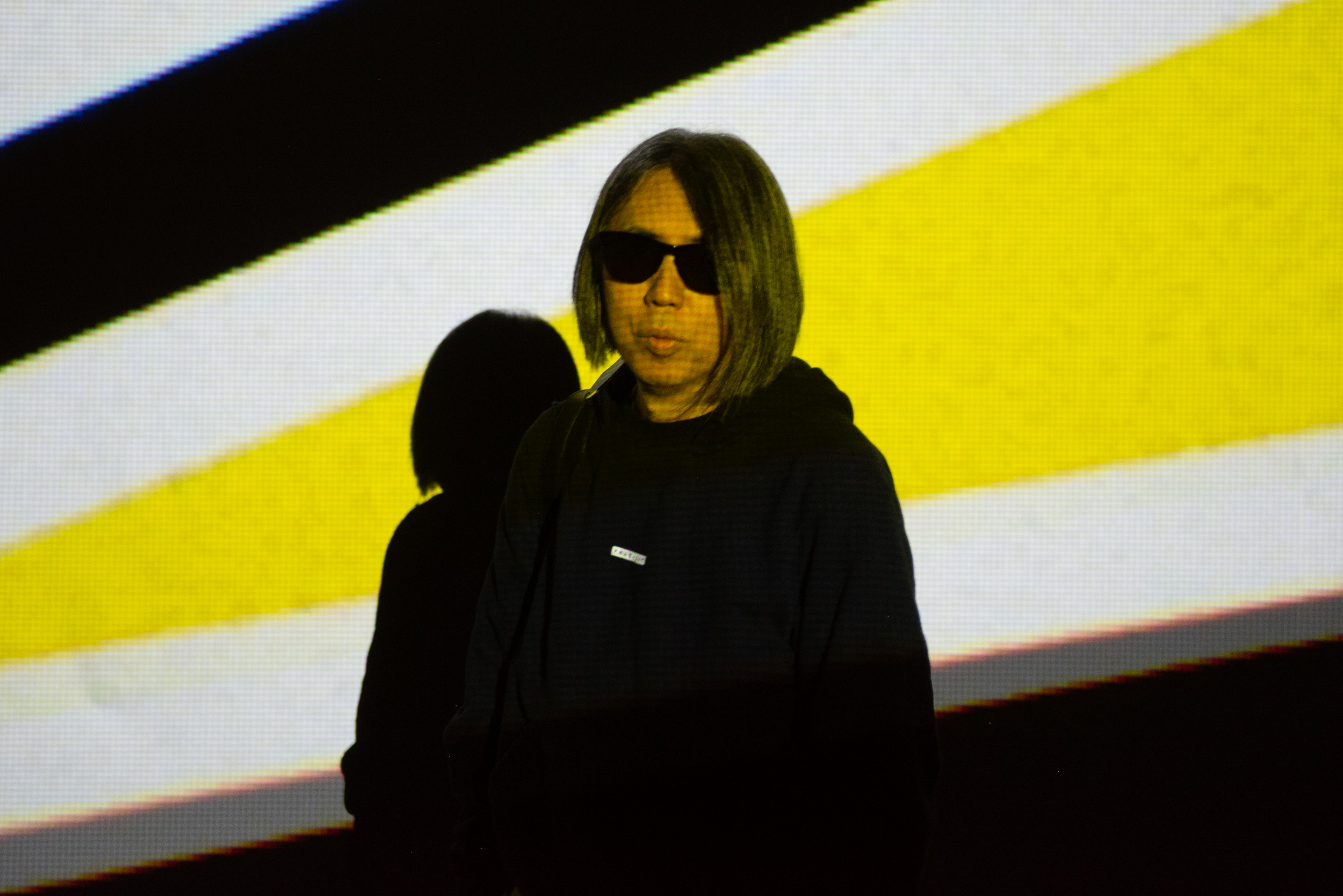 'THUNDERBOLT PROJECT' by Hiroshi Fujiwara and Pokémon was finally revealed for the first time domestically during one of Japan's biggest fashion festivals, Amazon Fashion Week TOKYO 2019 S/S. The collaboration making its debut in Brooklyn, New York has attracted a great deal of attention all over the world through social media. "I hesitated to take it on at first," said Hiroshi Fujiwara as I listened to him talk about about the project's beginnings.
Photo, Shoichi Kajino | Edit & Text, Mio Koumura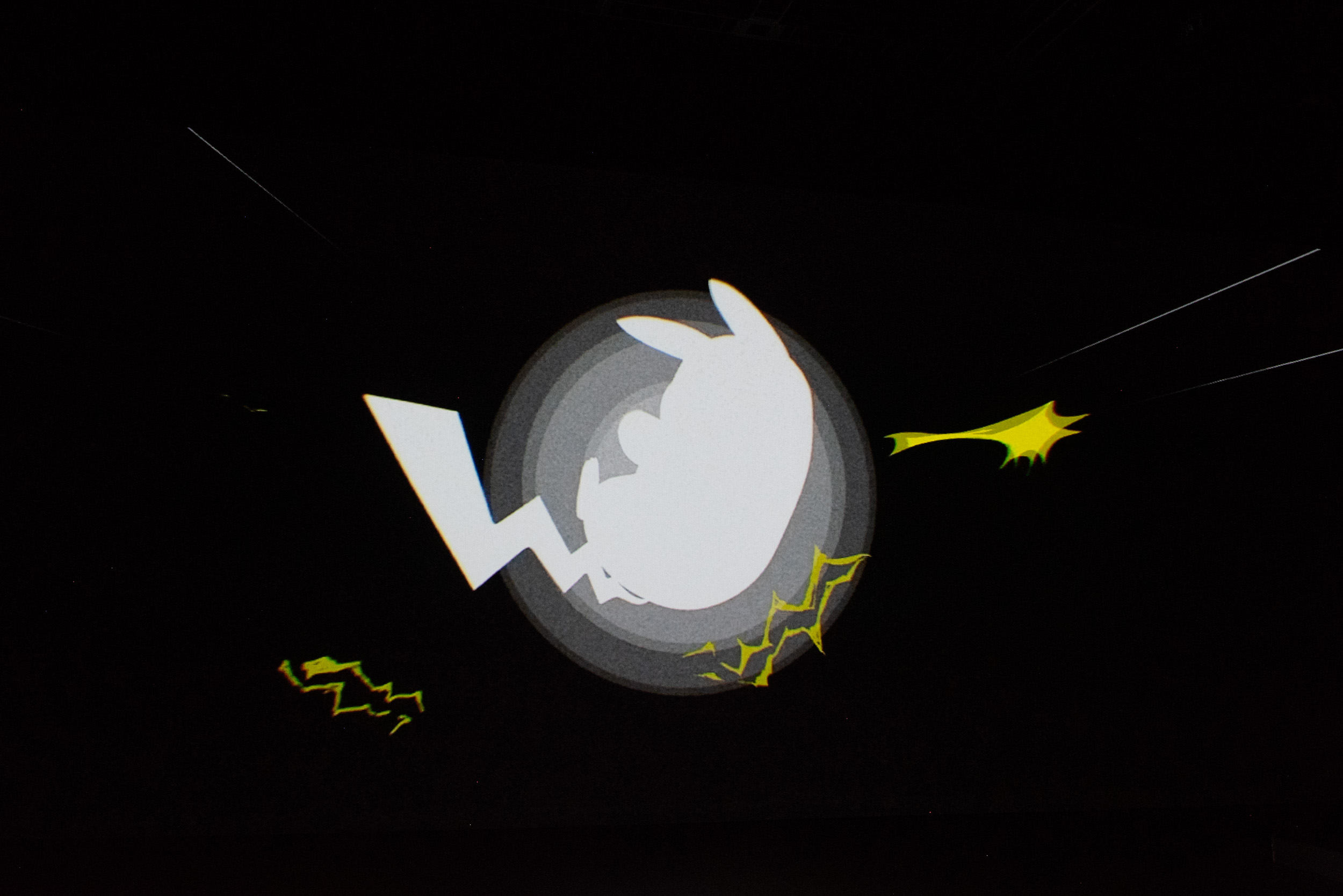 The site of THUNDERBOLT PROJECT's domestic unveiling is a 1,400 square metre hall where participating brands have opened shows during the exhibition. A promotion film of this project of Pikachu running the darkness in the hall was screened on a huge screen and collaboration items were displayed in the Pikachu-colour space behind it. In addition to about 20 pattern t-shirts and hooded sweatshirts, the collection also includes an enhanced line up with new items added for this time, such as tote bags, caps, coin purses, and popular 'retaW' fragrance car tags printed with Pikachu. General admission is also possible, and many people came despite being unable to buy anything.
Is Pikachu the character Hiroshi Fujiwara is most familiar with?
Fujiwara said he unusually hesitated at first at the Pokémon-part offer, of a collaboration this century. Looking back, "Of course I knew Pokémon itself, but I didn't know much about Pokémon GO, so it was about what I did PokémonGO so wondered at the beginning "What can I do?" In the words of a friend, I noticed that Pikachu and Fragment have 'Inazuma' in common. I added our logo to the tail and when I tried different designs with different Pikachu, it became clear what was possible." Fujiwara responded to the magnitude of the response after the announcement, saying, "People all over the world know Pokemon and Pikachu, and in a way the character is like a 'common language.' It is amazing. And for me felt I was surprised by how big the response was. I also received tons of positive feedback, "Are you doing this?" "Can you do this as well?" For me this was also a sign we were doing something of value."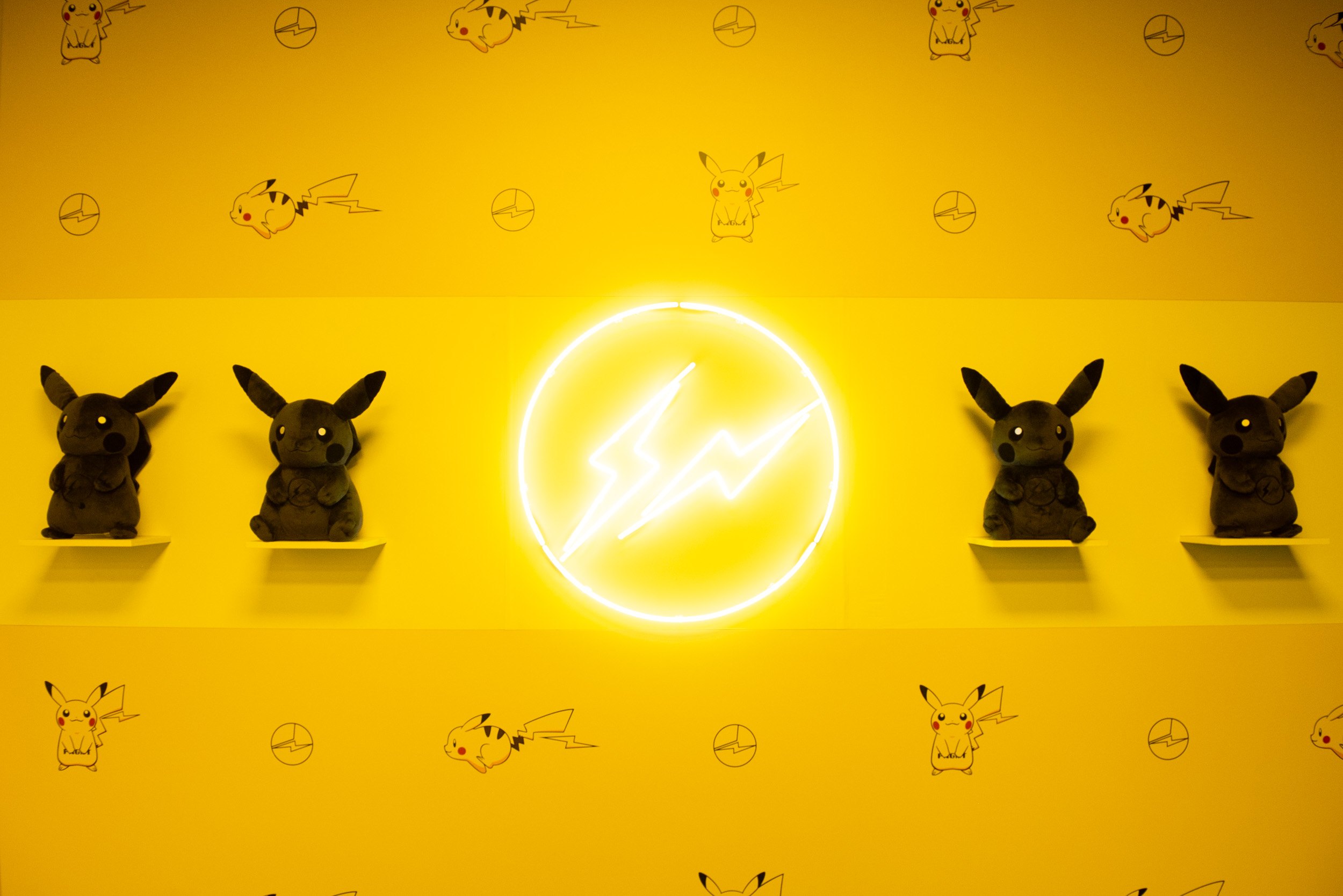 What I aimed for was "Pokémon clothes that adults can wear". Prior to Hypefest, Fujiwara himself gradually wore the collection on Instagram, but which design is he most wearing? "I wonder (lol) I'm wearing them equally. While I first I thought the design based on the logo was easier to wear, the design of Pikachu sleeping which I thought might be difficult is something pretty 'wearable'. I usually wear something like the grey Pikachu." On the other hand, Pikachu appeared in PokémonGO wearing with a black baseball cap bearing the Fragment mark, causing quite a stir. "I was really moved by this, We unofficially call the baseball cap Pikachu 'Day hire Pikachu' (lol), but it seems that this Pikachu is reserved a lot more than the number of Japanese people all over the world," he said smiling.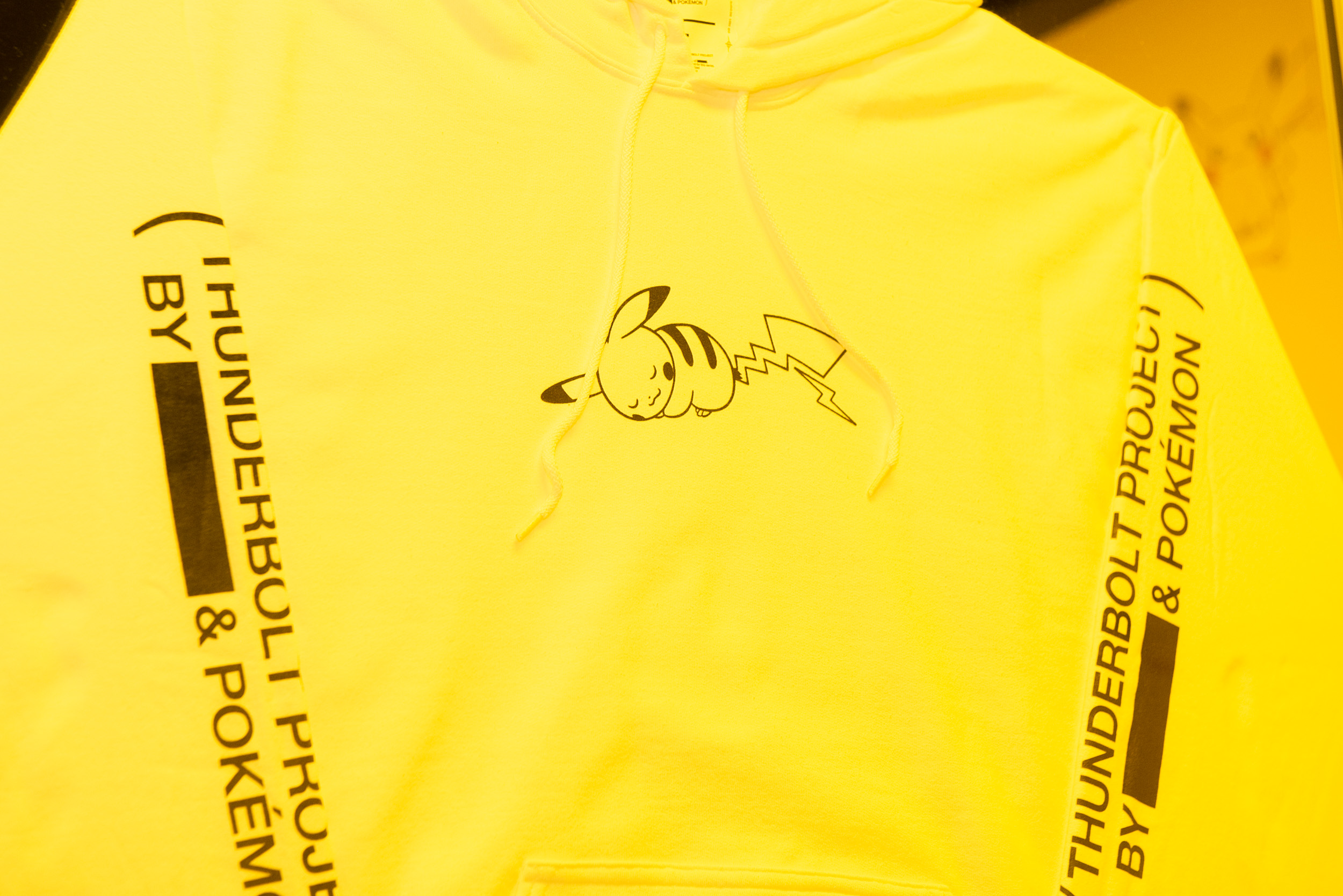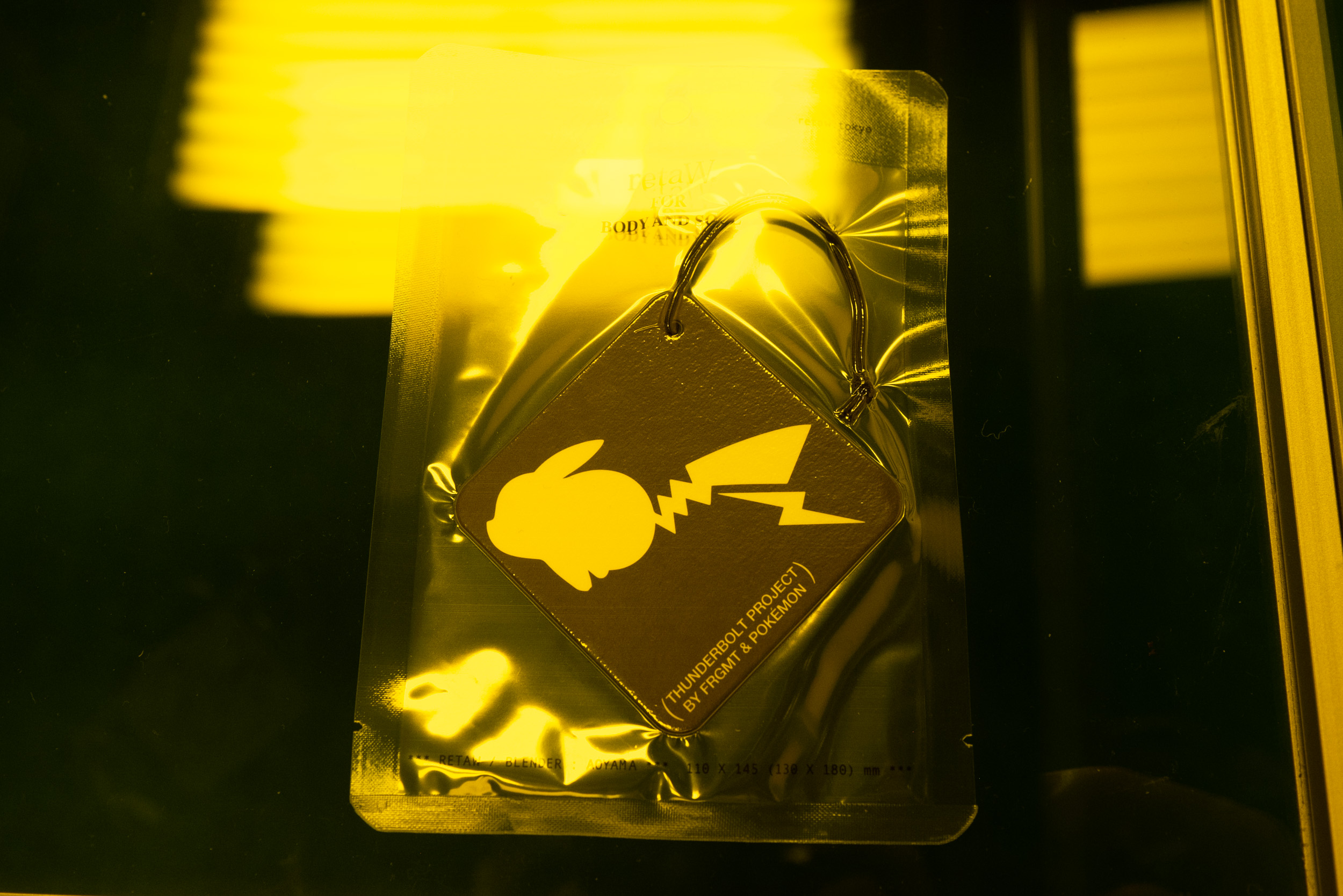 In Japan, first of all, it was announced it will open a pop-up store at THE CONVENI in Ginza Sony Park by the end of the year, but "I think it was quite difficult to some degree for adults to wear the Pokemon character, but I am happy if this project sparked something positive." said Fujiwara. The project will be set not only in Japan next year but also around the world. "I'm thinking about new designs and of course I want to introduce other characters, because there are more than 800 different Pokemon so why not? I'll die before I do them all (lol)." Indeed, but how many types of Pokémon will collaborate with Fragment in the future? Project updates will continuously appear through​ ​@Tb_project.