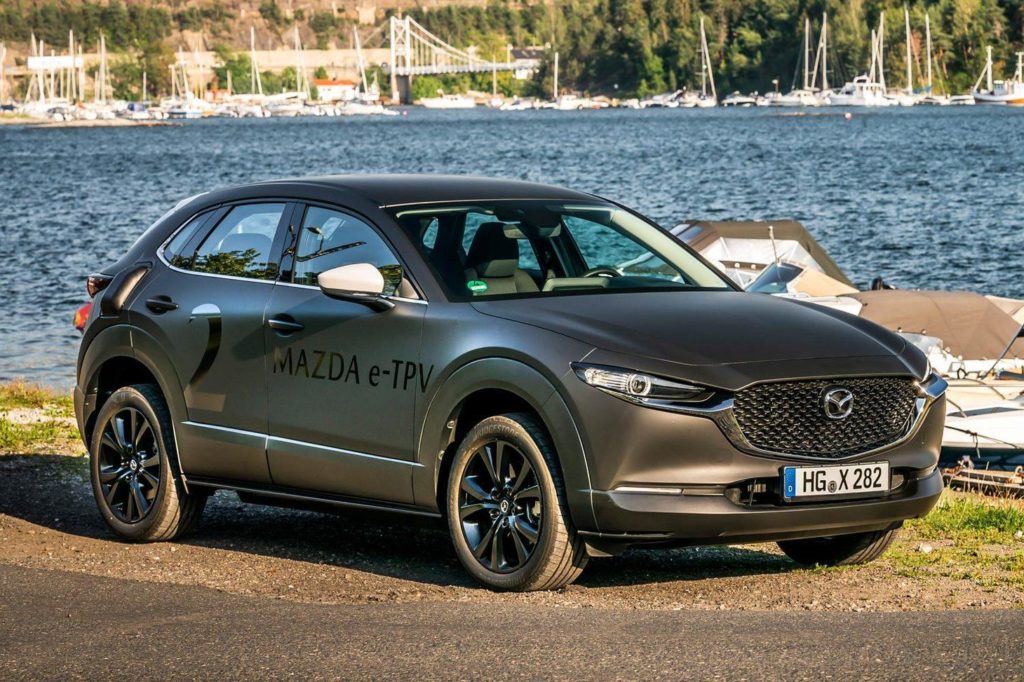 Mazda is developing a BEV prototype car "e-TPV" This is a test car based on the new CX-30, but for a Japanese car the design has a European appearance. Looking at this, I think that it can be said that the latest series of Mazda designs has cleared the world standard.
I think that the original CX-30 has a good design, but due to the matte painting and other treatments that are typical of a test car, it feels even more stoic. It is also very good at handling overfenders that continuously run from the front wheels to the rear wheels.
Looking at this, unlike Toyota, which develops indigenous designs unique to Japan, Mazda may be aiming for the same design direction as JAGUAR and VOLVO. However, the fact that a design is neatly organized does not mean that it will sell, but it is also a difficult part of automobiles.