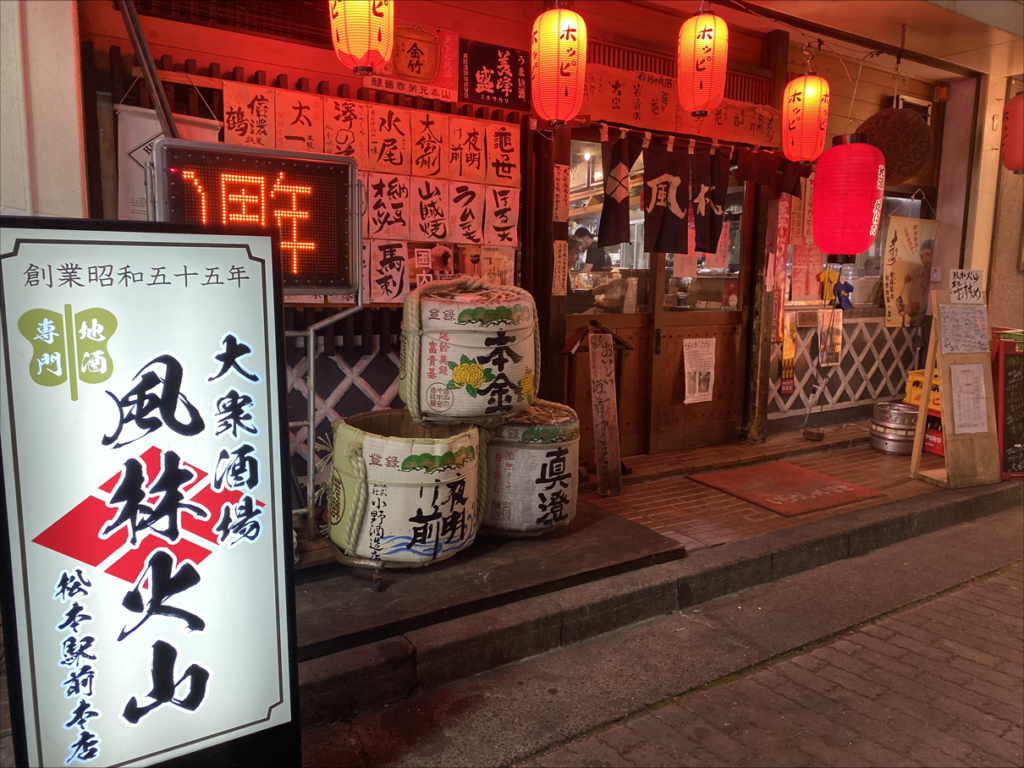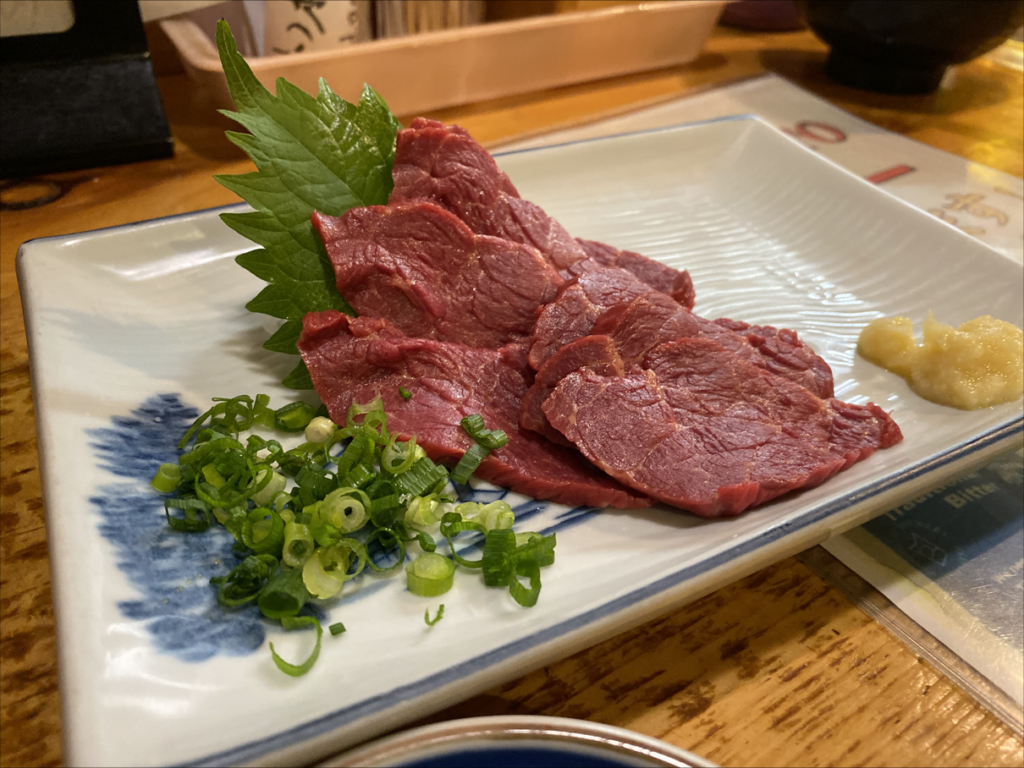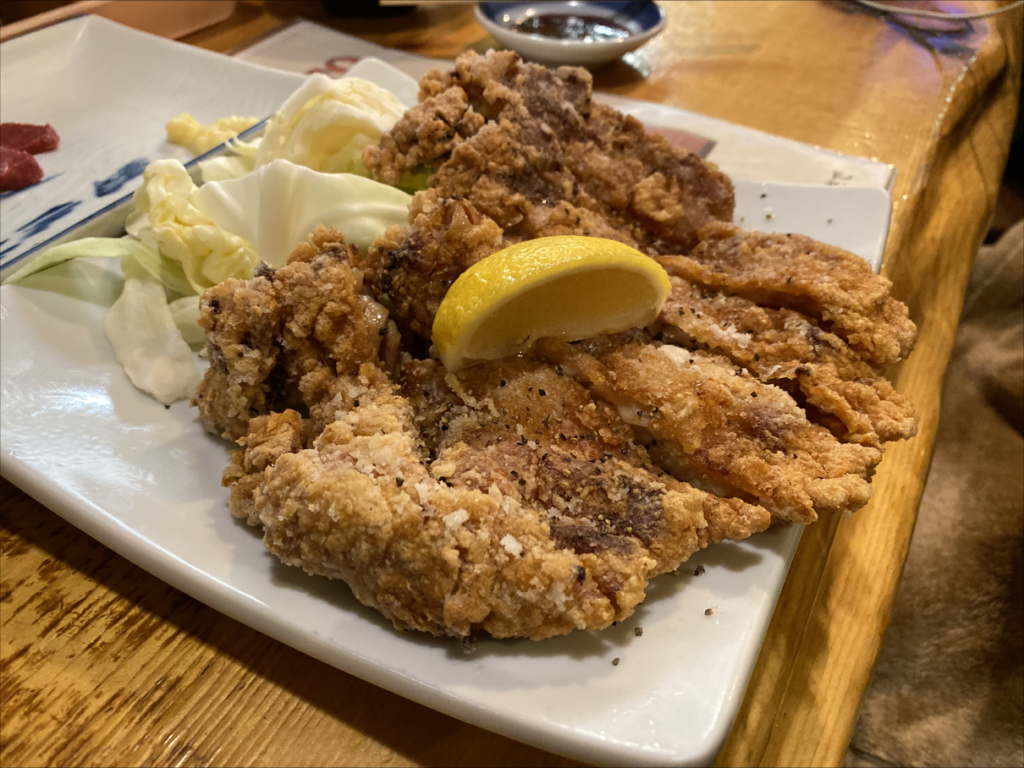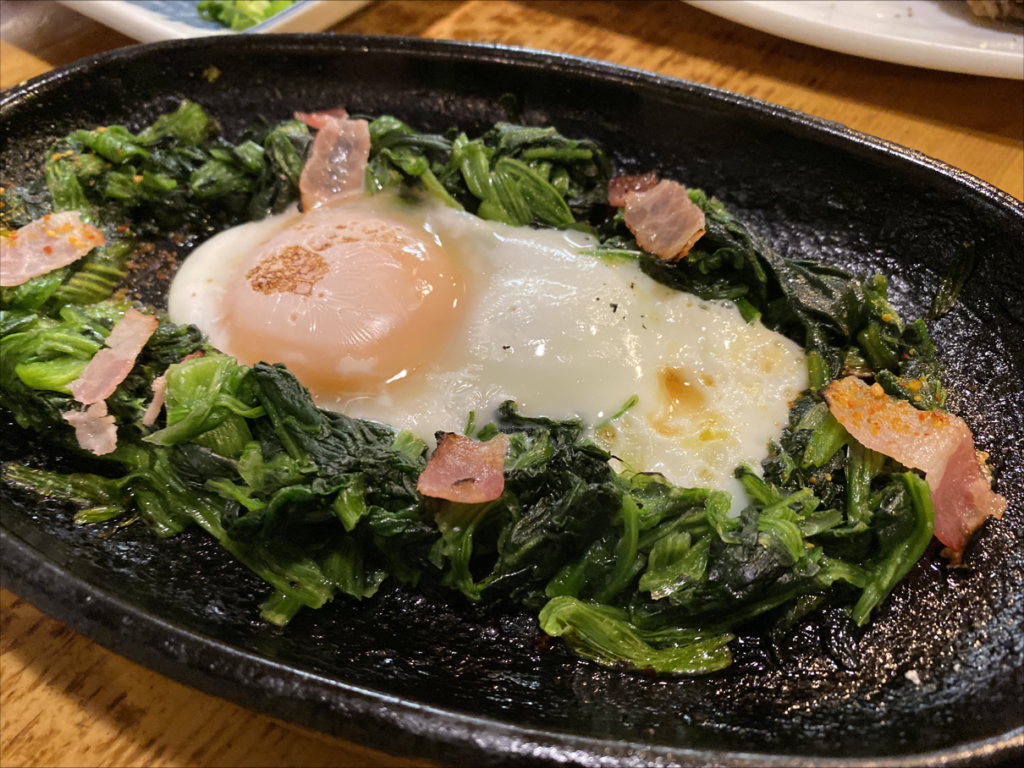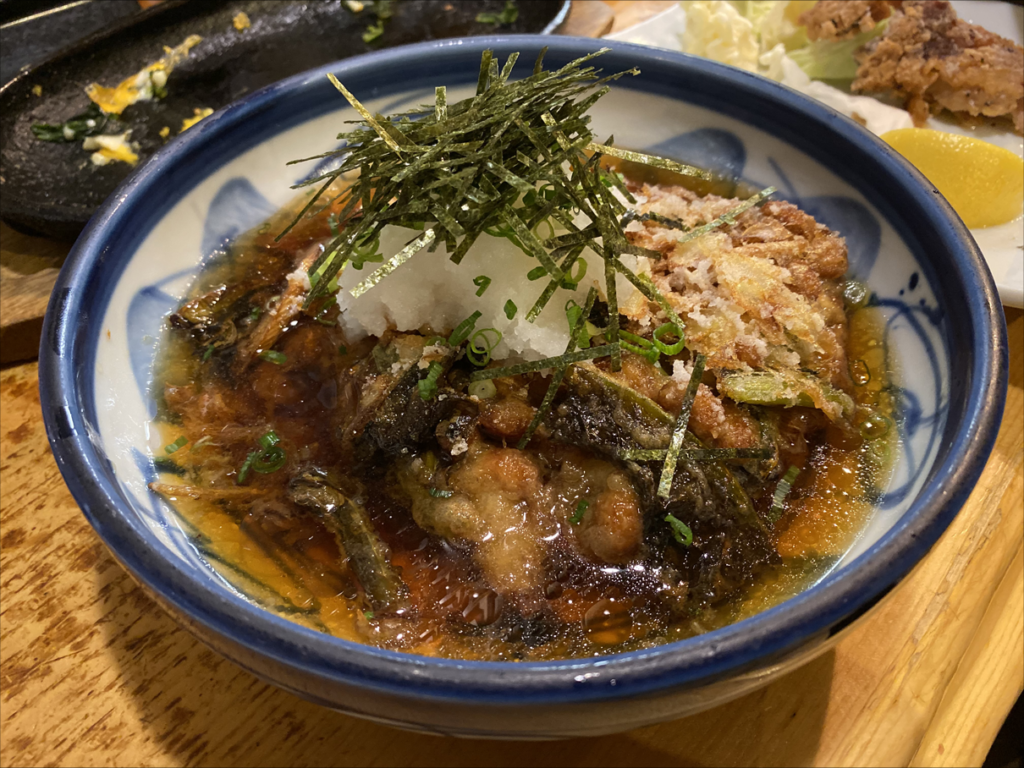 Matsumoto is a bandit. Bandits are so named because they "take up" things from people (there are various theories).
So, the station-style Izakaya "Furin volcano" where you can eat all the specialties in Matsumoto.
A deep fried chicken with a sweet flavor. Of course it goes with beer. Horse sashimi is also good. A dish of spinach and eggs on an iron plate dish called popisote. This was surprisingly good. It's not particularly delicious or going to eat. Kakiage of natto and Nozawana is fried and it feels like a spicy tempura, and it becomes ate.
Opened at 18:00, almost full and banquet. It's popular.