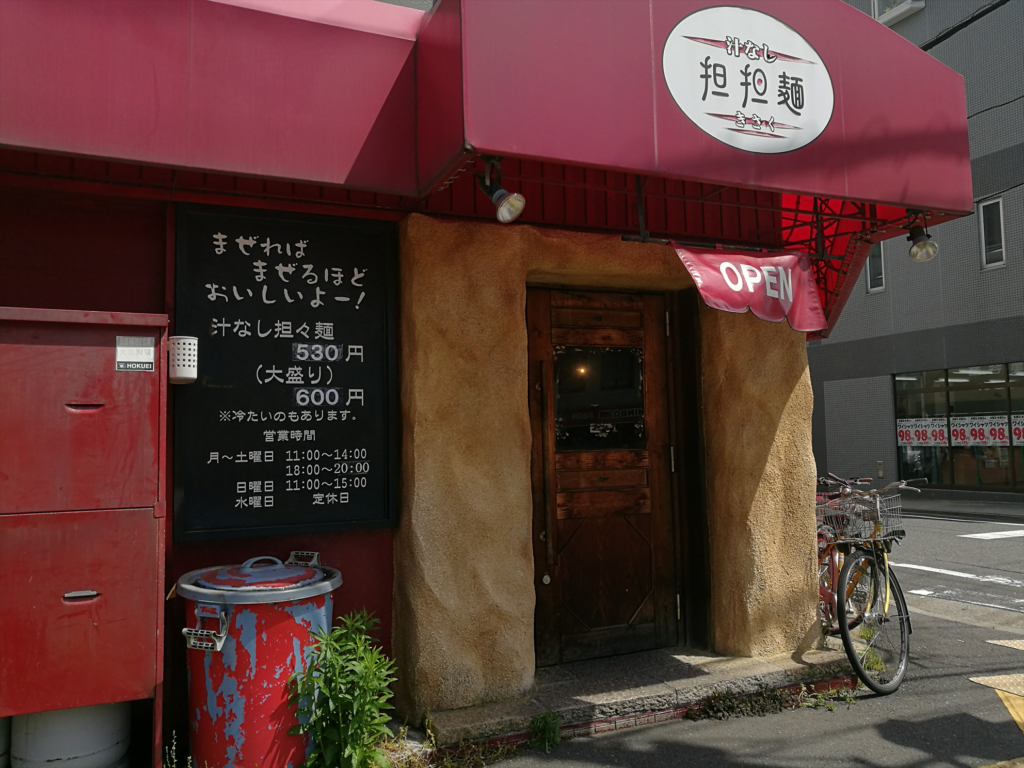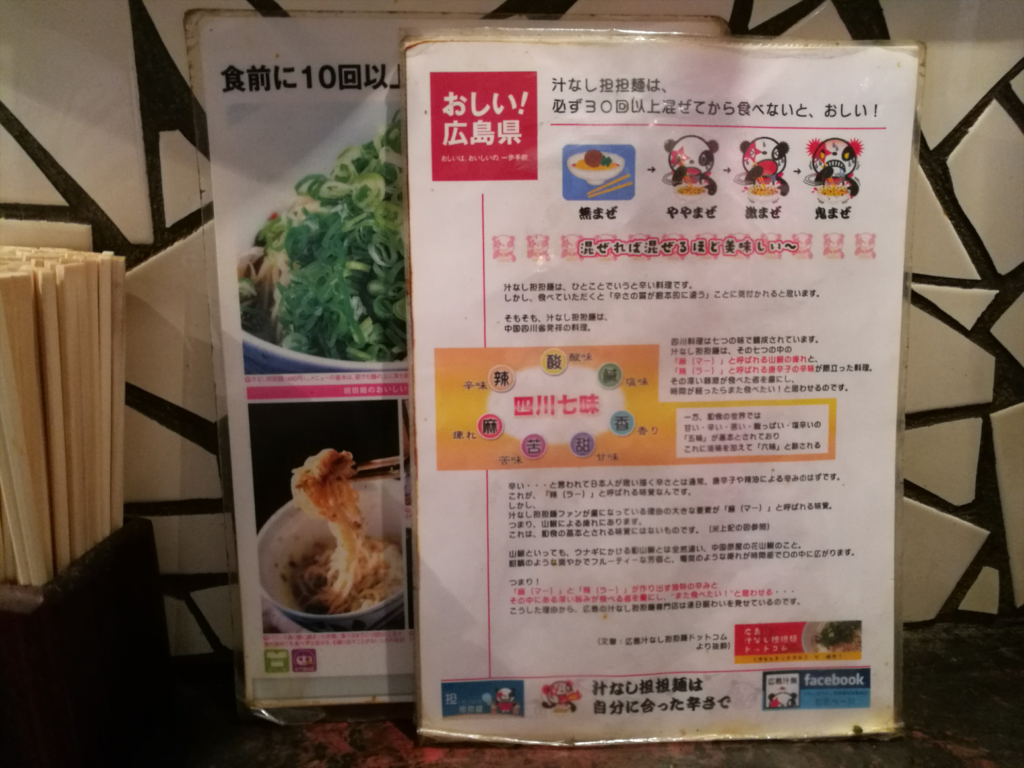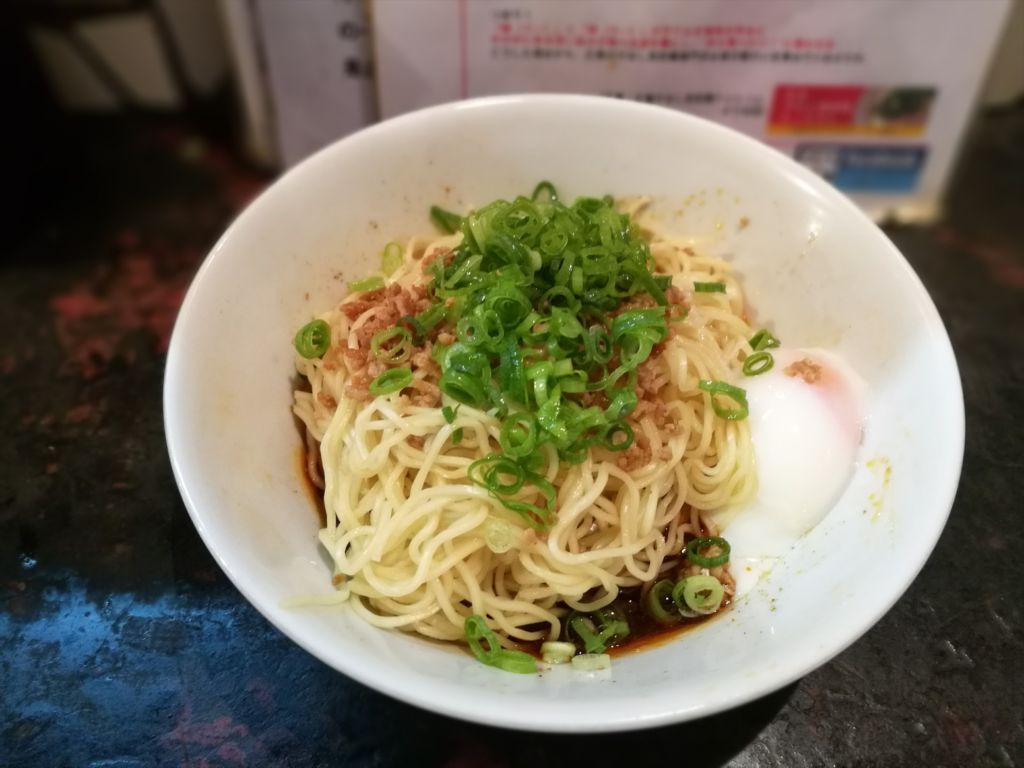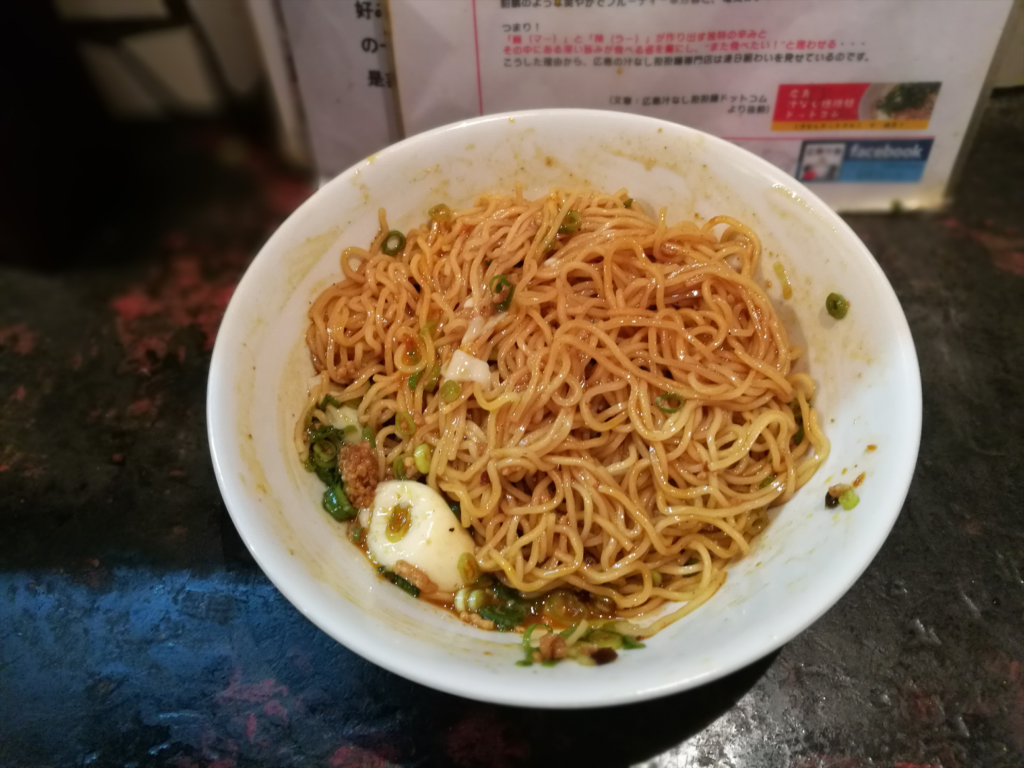 Okonomiyaki used to be the taste of Hiroshima, but now it's tantan-men minus the soup.
I'm going at last although though it was enjoyable when I ordered before.​ ​
​ ​You can help yourself to rice, but it goes too quickly as everyone took huge portions.
The store has a peculiar atmosphere to it, common in thriving noodles shops.
But, this is so delicious. Let's​ ​order​ ​again since I don't go there that often.
Kisaku
Hiroshima Prefecture Hiroshima-shi Naka-ku 5-13 Shibukigawuchi-machi Sasaki Building 1F
082-231-0317