2018.11.29
Popup in Ginza "THUNDERBOLT PROJECT" in the future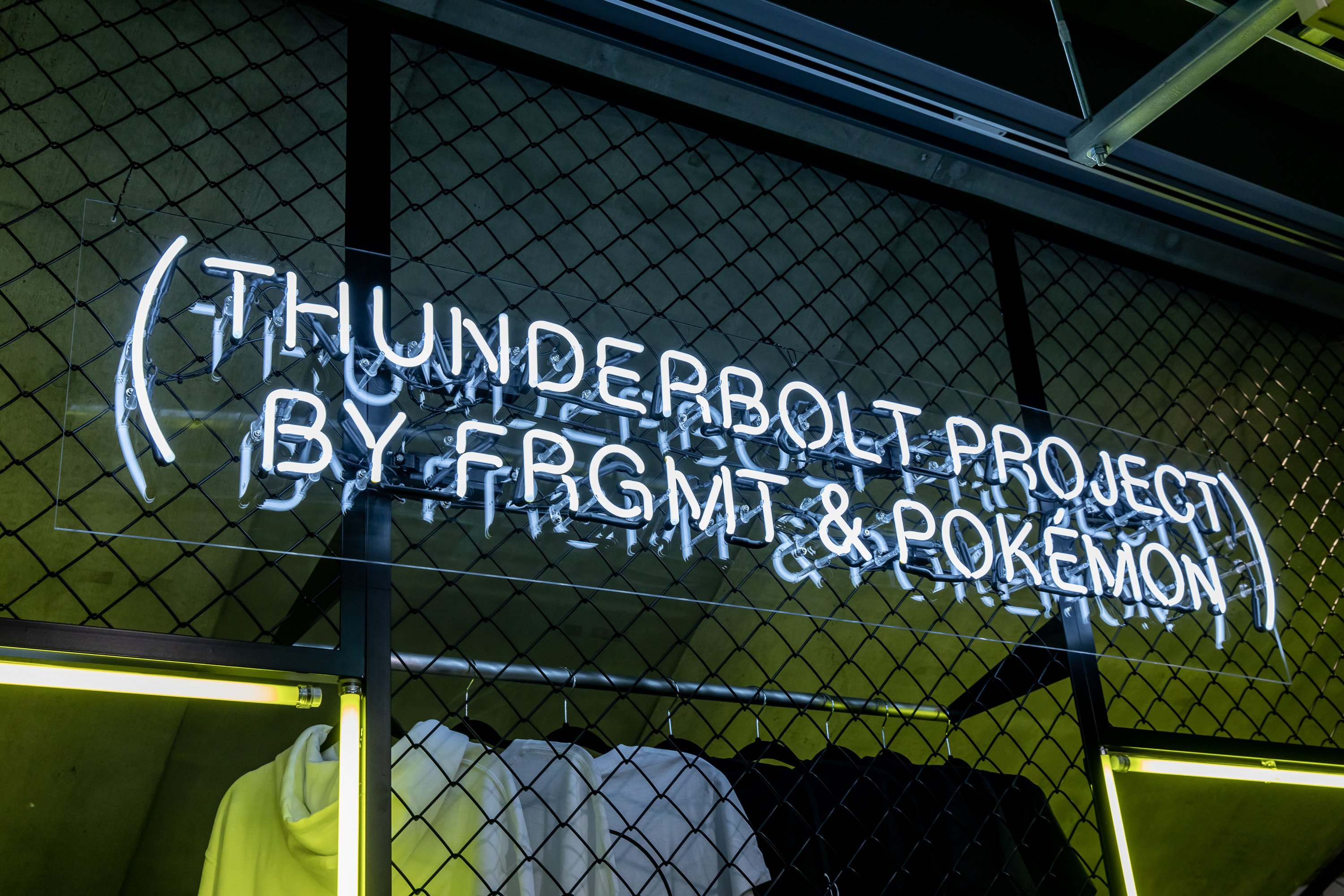 Domestic sales of "THUNDERBOLT PROJECT (Thunderbolt Project)" by Hiroshi Fujiwara and Pokémon (Pokemon) finally started from November 24. This collaboration that got a great deal of attention as a store opened following NY · Brooklyn in October. On 26th, deployment with EC was announced quickly.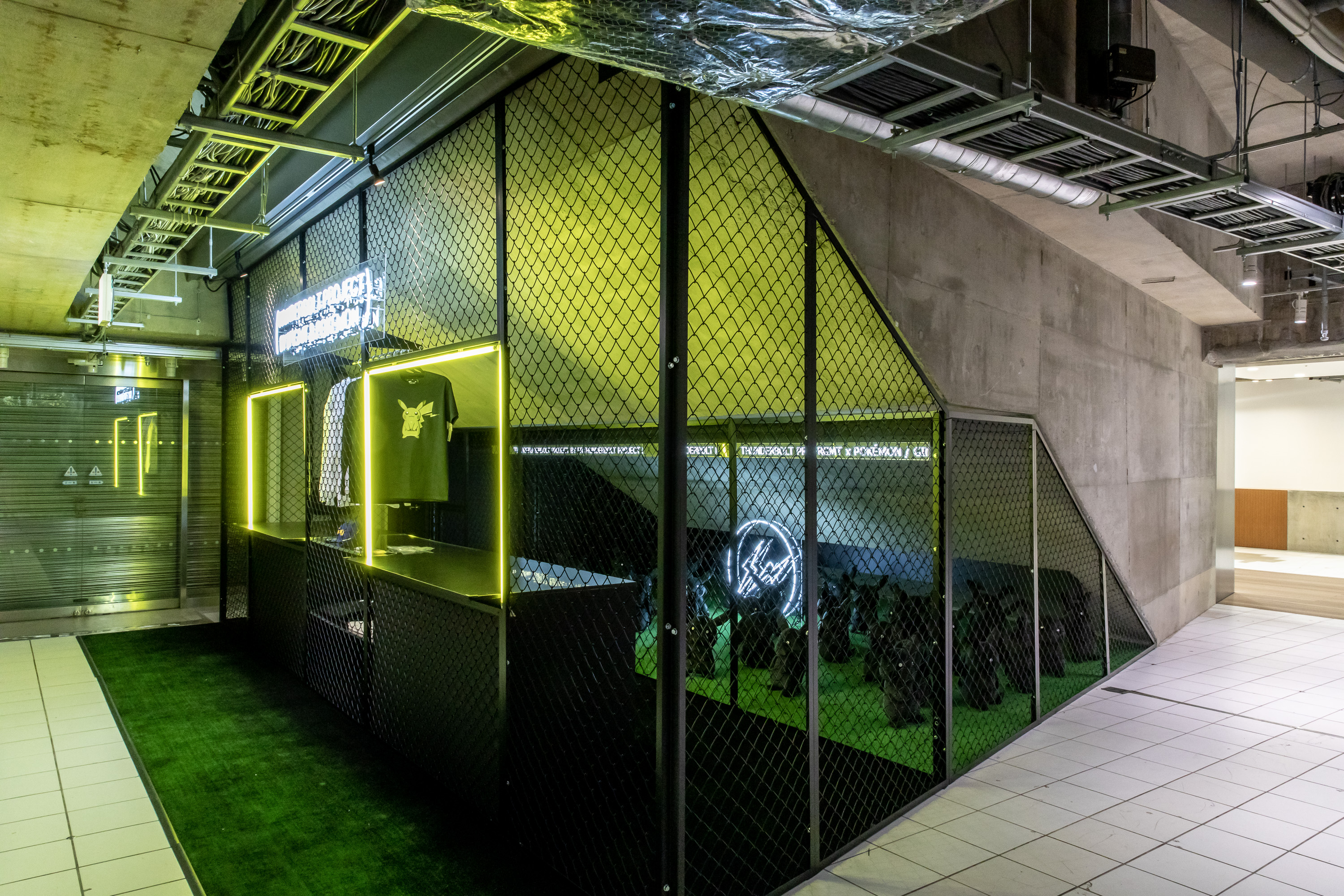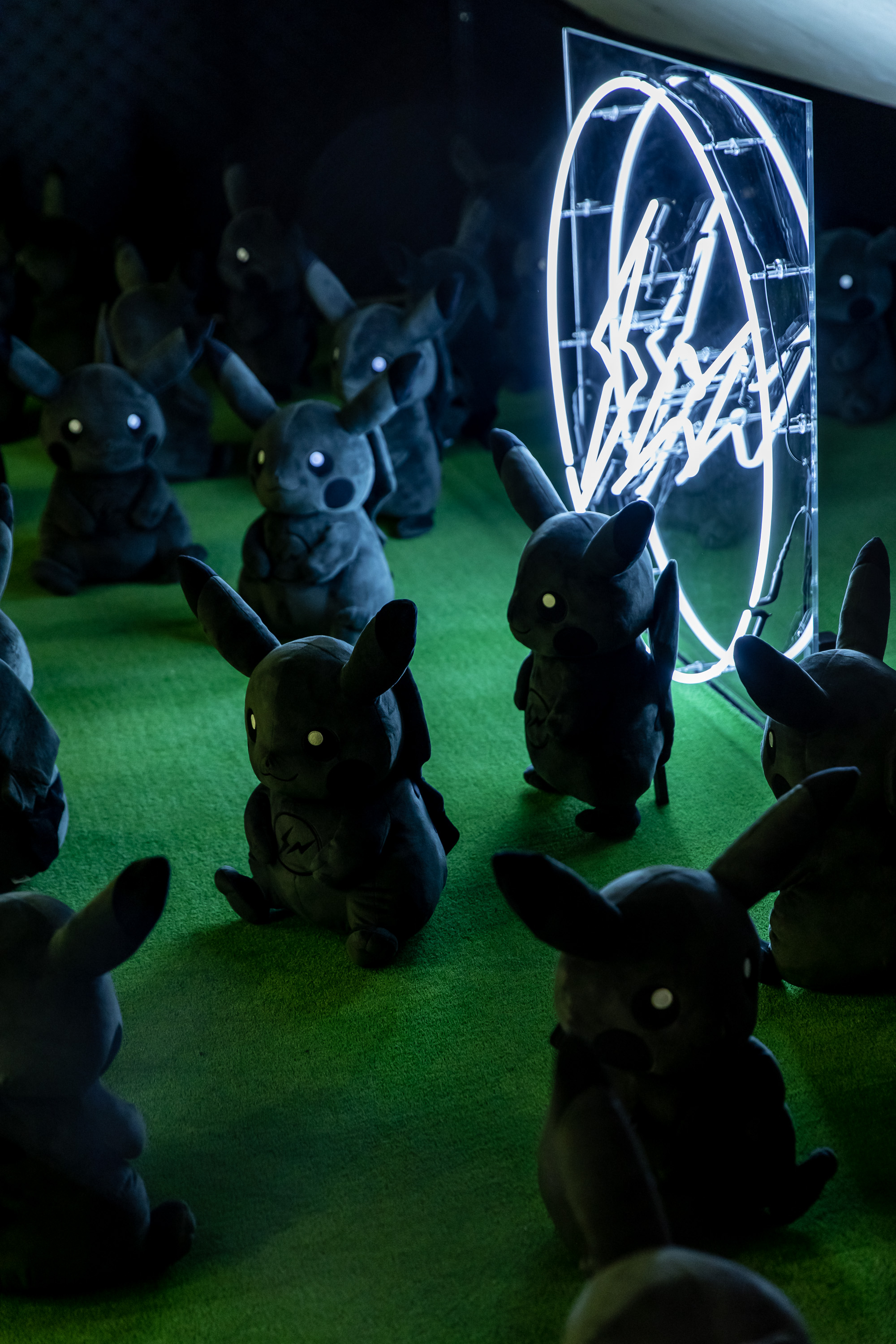 Pop-up store set up a temporary store on the basement floor of Ginza Sony Park (Ginza Sony Park) where "The Convenience (THE CONVENI)" opens. A temporary store under the staircase which descends from the ground to the underground is a counter type, and Black Pikachu placed in a large quantity in the electric bulletin board and the wire mesh of the store welcomes. In addition to items already announced such as Pikachu and Miu, characters such as coils and unnoons, Pichu, Evey are newly selected as motifs in the store, and appeared as Ginza limited items (already sold out). Fujiwara said, "We chose it, everyone seems to have a popular character in different countries, it seems to be popular in Japan unexpectedly, in Asia it is certainly a pudding."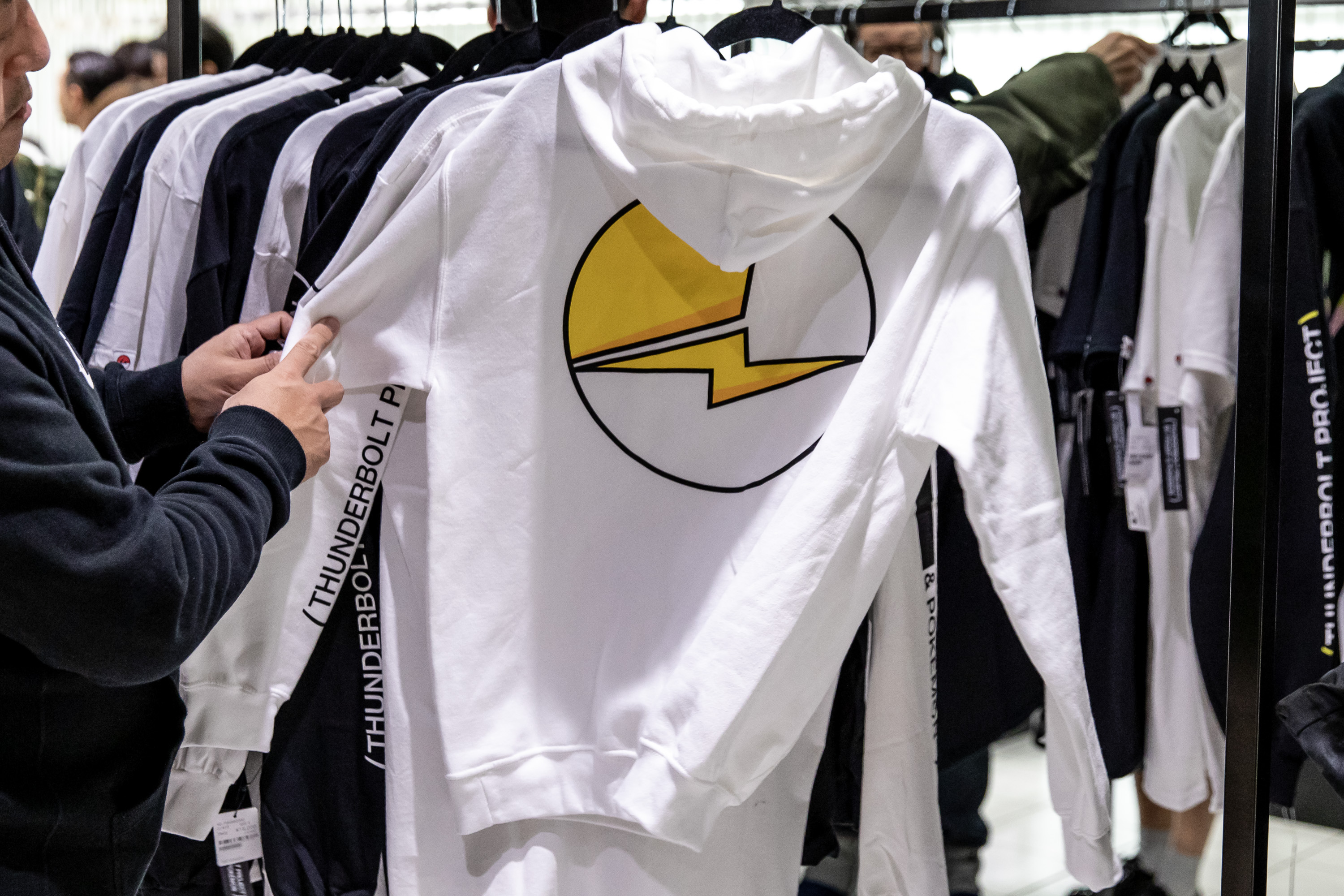 "Today (23th) is" Animal Day ", so many collaborations have been banned and released last week, as I will tell you that Steiff at Dover Street Market, Pokemon, Bea Brick x Baccarat at Sony Park today too. About a wide variety of collaborations including characters, stuffed toys, and glasses, "If one idea is found, the possibilities will spread," commented. THUNDERBOLT PROJECT's opening this year will be the last this year, "I am also planning to open stores next year, this time around apparel, but I'd like to expand the lineup to the lifestyle field in the future," he said already The project seems to be starting to move to the next phase.