2017.03.29
'GARAGE4 DAY DREAMING & MIDNIGHT MARKET' will be held on the last day of THE PARK•ING GINZA, March 31st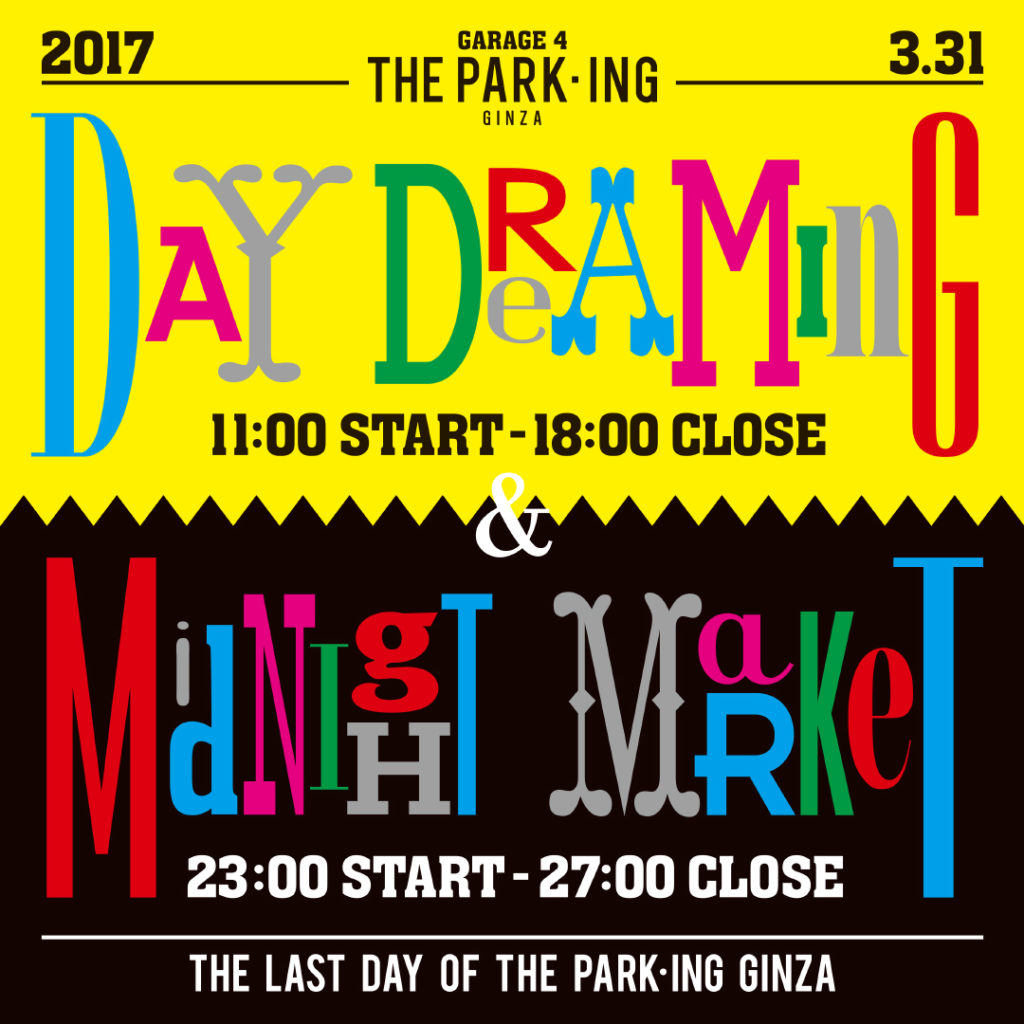 THE PARK•ING GINZA will finally close in March having become the most important spot in Tokyo in a flash after opening last year.
On its final business day, March 31st (Friday), "GARAGE 4 DAY DREAMING & MIDNIGHT MARKET" will be held from 11:00 to 18:00 "DAY DREAMING" and from 23:00 to 27:00 "MIDNIGHT MARKET". It will be held in two parts.
The last day of THE PARK•ING GINZA market will go down as the stuff of legend, and should definitely not be missed.
■ "GARAGE 4 DAY DREAMING & MIDNIGHT MARKET at THE PARK ・ ING GINZA"
Date: March 31st, 2017 (final day of business)
Time: Part 1—DAY DREAMING, from 11am until 6pm | Part 2—MIDNIGHT MARKET, from 11pm until 3am
Location: THE PARK•ING GINZA, Sony Building B3F, 5-3-1 Ginza, Chou-ku, Tokyo
* Please note that unlike normal business hours, entrance to Part 2 (MIDNIGHT MARKET) will change to the Sony Building ground floor along Sony street.
PARK-ING-GINZA.COM