2018.10.27
Sacai × Polaroid Originals SX-70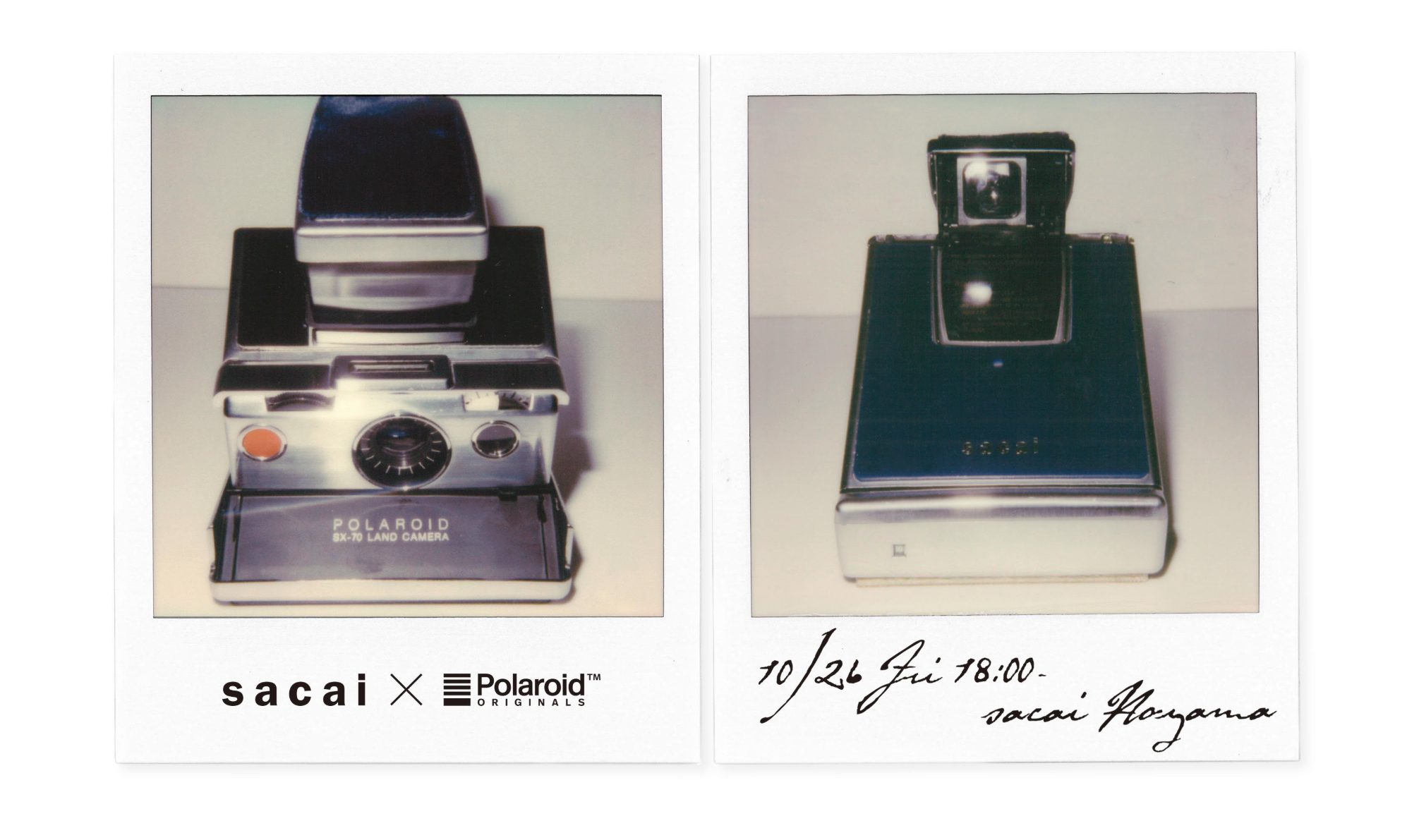 Many artists like Andy Warhol, Helmut Newton, Robert Mapplethorpe have used and taken inspiration from 'Polaroid'. Since its founding in 1937, the Polaroid SX-70, a firm favorite amongst fans, is being reissued for the first time in 46 years, thanks to a collaboration with 'Sacai'.
Polaroid was pushed by the wave of digitization, and although it temporarily withdrew from the instant film business in 2008, production of instant film for the Polaroid camera continues. In 2017, the 80th anniversary of the company being founded, activities were resumed by releasing the successor to the OneStep camera under the name 'Polaroid Originals'.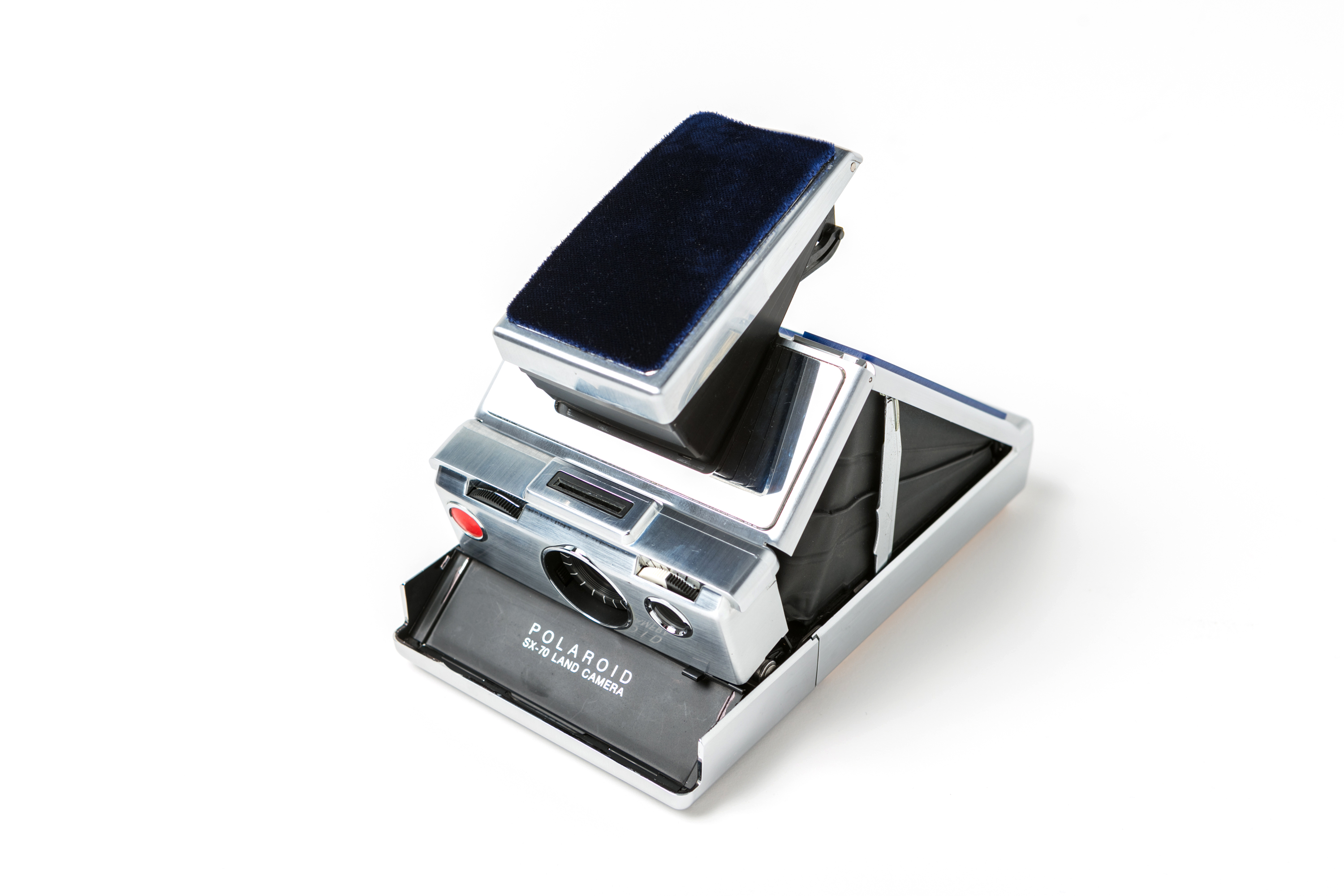 The SX-70 realized through a collaboration between Sacai and Polaroid Originals overhauled and used Polaroid's SX-70 manufactured in the 70's, since it's not currently being manufactured. Adding different materials such as velour and arranging with a sacai-like hybrid colour arrangement such as red and blue finished it with a design that can also be called a new standard.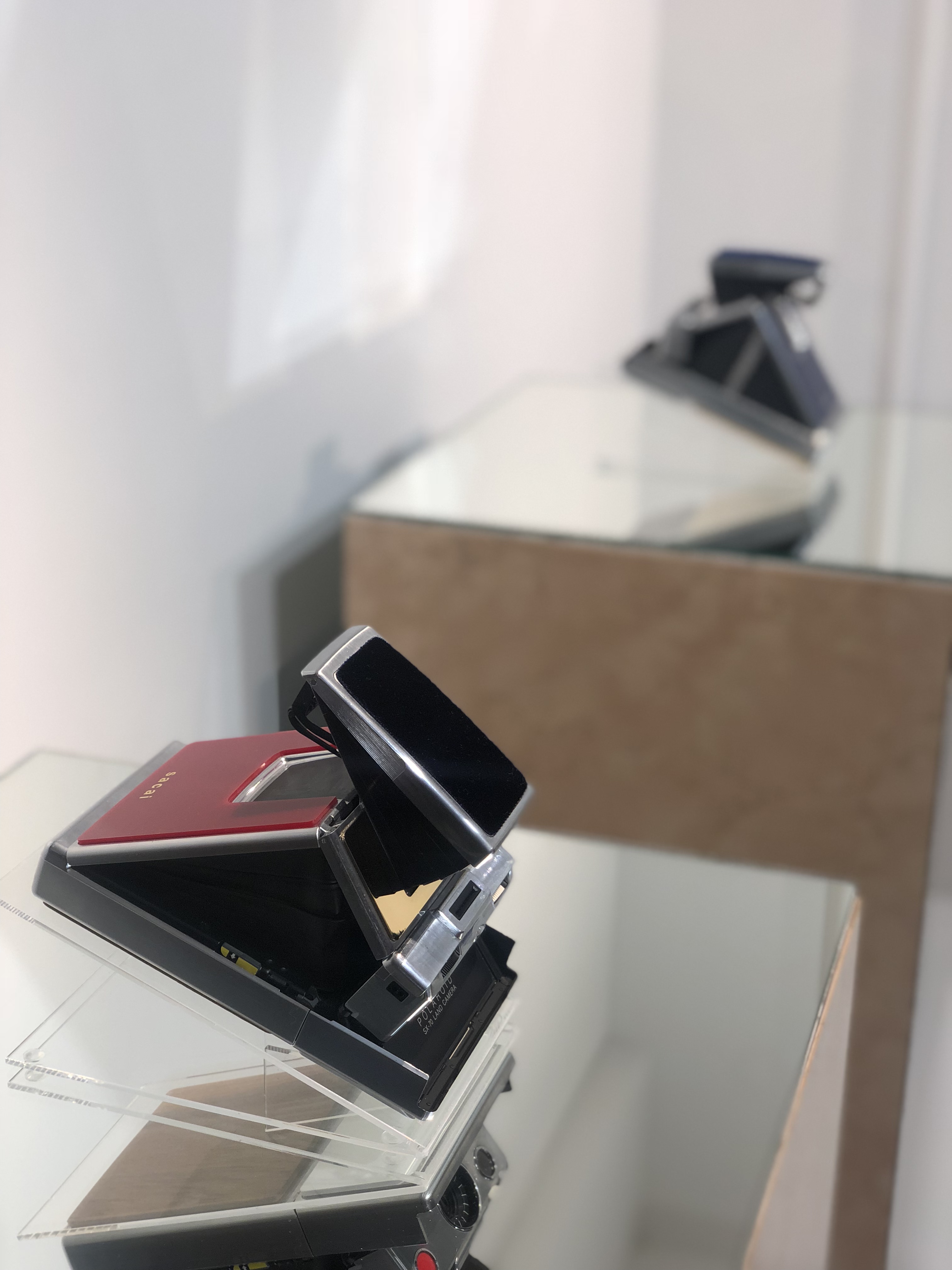 Before the launch on the 26th day, a reception party was held at the Sacai Aoyama store, and together with the reprinted SX-70, a portrait photo exhibition was filmed with the same camera for the first time. Exhibited photographs are mainly taken in Paris, and all capture the expressions of visitors at runway shows, staff, and celebrities as they interact. During the party, Hiroshi Fujiwara a close friend of the brand, cut out the expression of visitors which he will add to from time to time, filling some of the shop walls with photographs unique to the vintage camera. The photo exhibition is scheduled to be held for several weeks.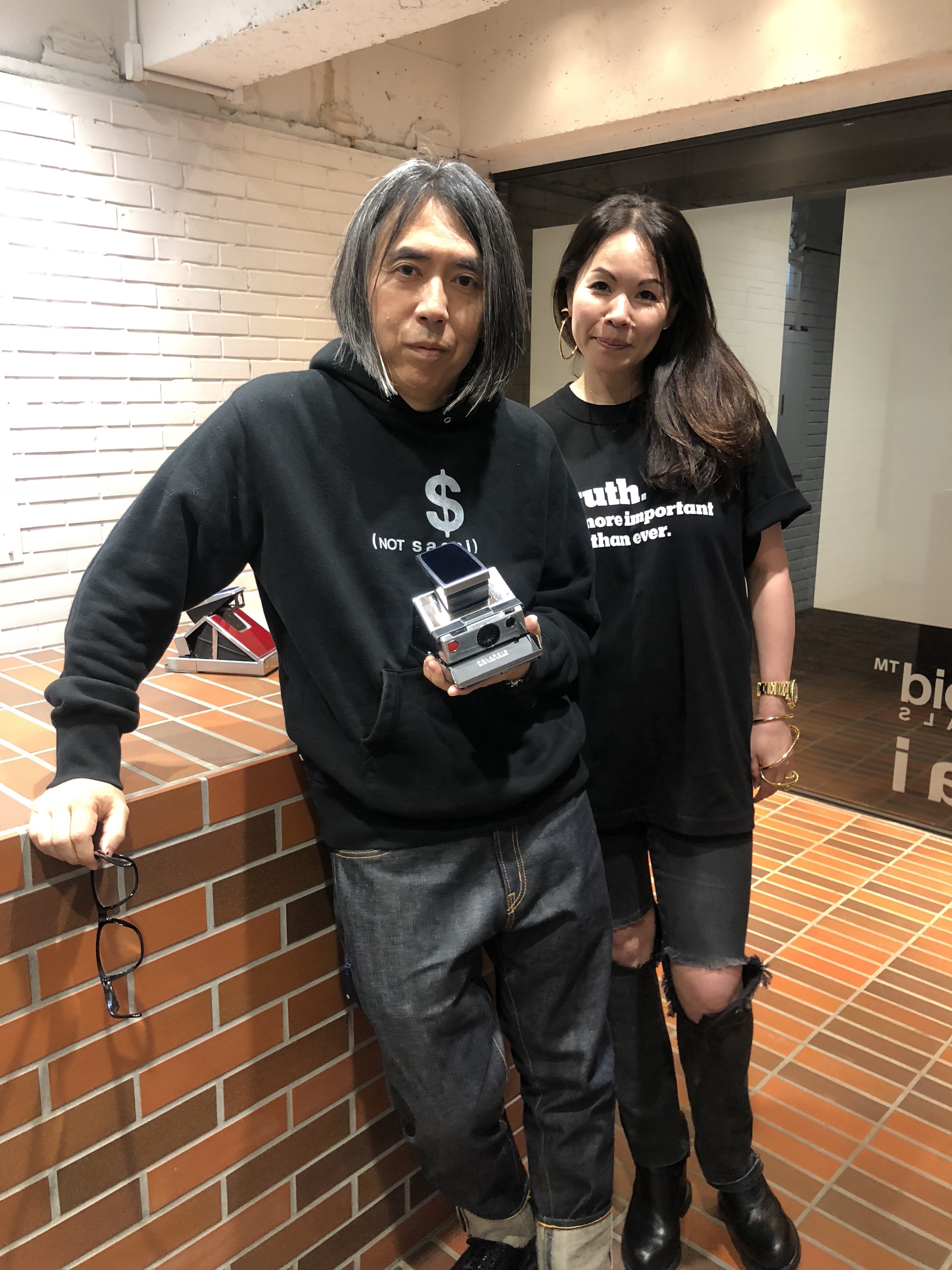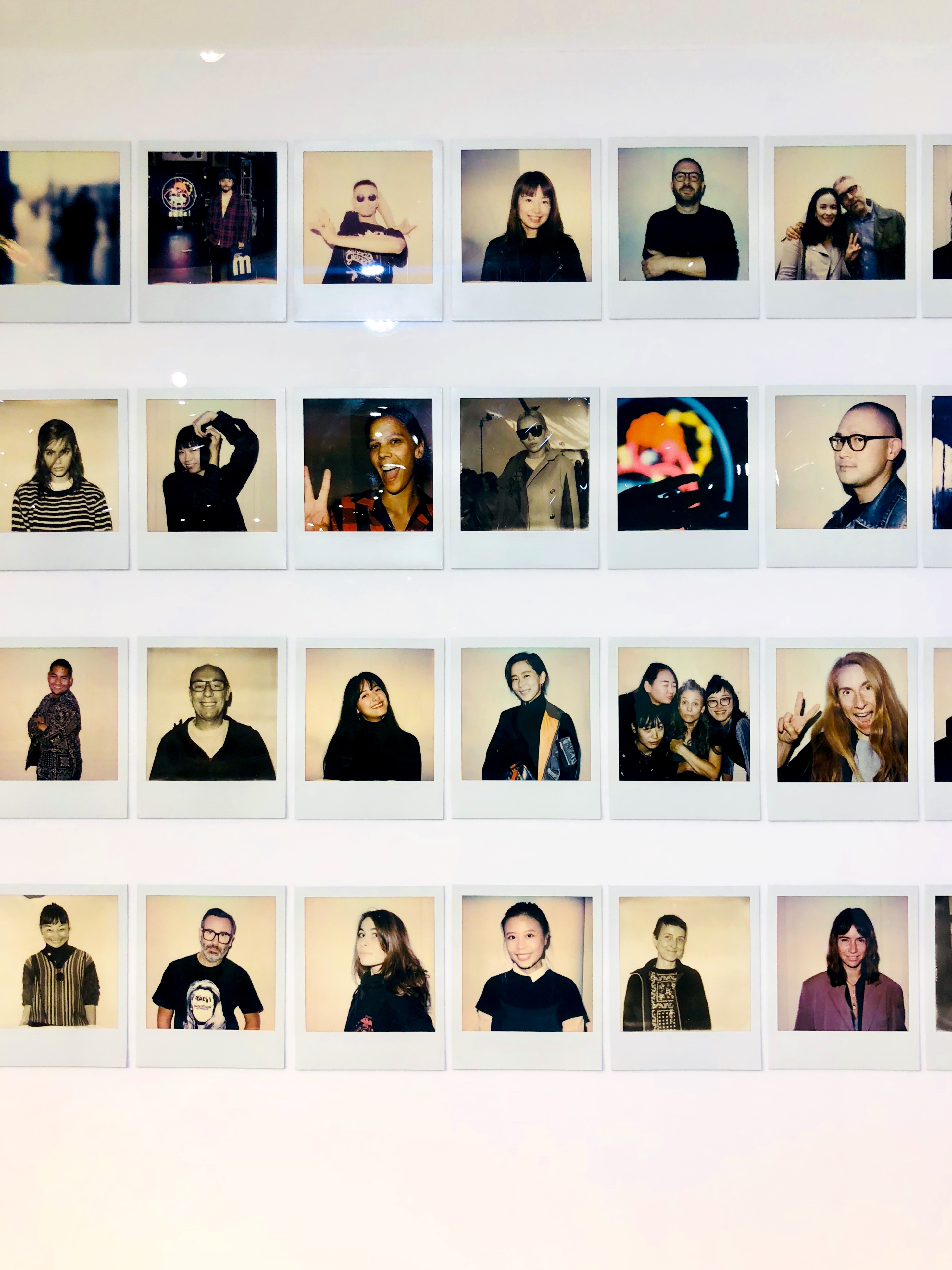 ■ Sacai × Polaroid Originals SX-70 Limped Model
Colours: Rolled-out in Blue and Red
Price: ¥110,000 (plus tax)
Release date: Saturday, October 27, 2018
Available from:​ ​Tsutaya Futakotamagawa (lottery sale)
* Please enquire at the Aoyama store for Sacai Store availability
■ Photo Exhibition
Sacai Aoyama
Address: City House A-1F / 2F, 5-4-44 Minami Aoyama, Minato-ku Tokyo
Tel: 03-6418-5977 (main number)
Opening hours: 12:00-20:00