2018.10.11
Kyoto Seika University 50th Anniversary Commemorative Series – 5 Lectures on Culture: What happened then?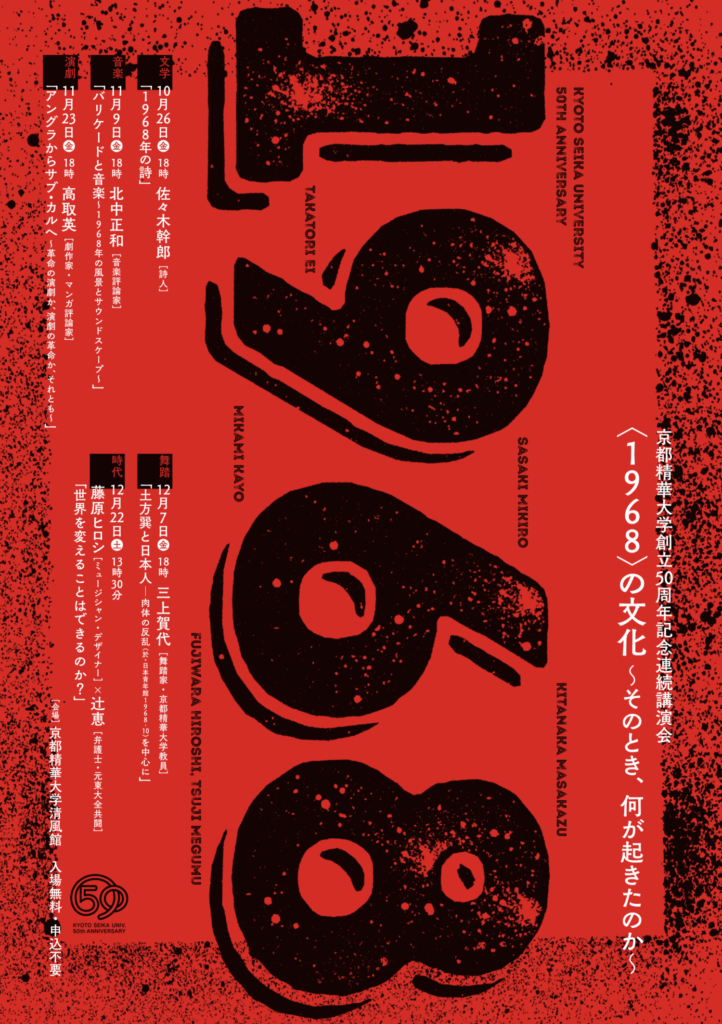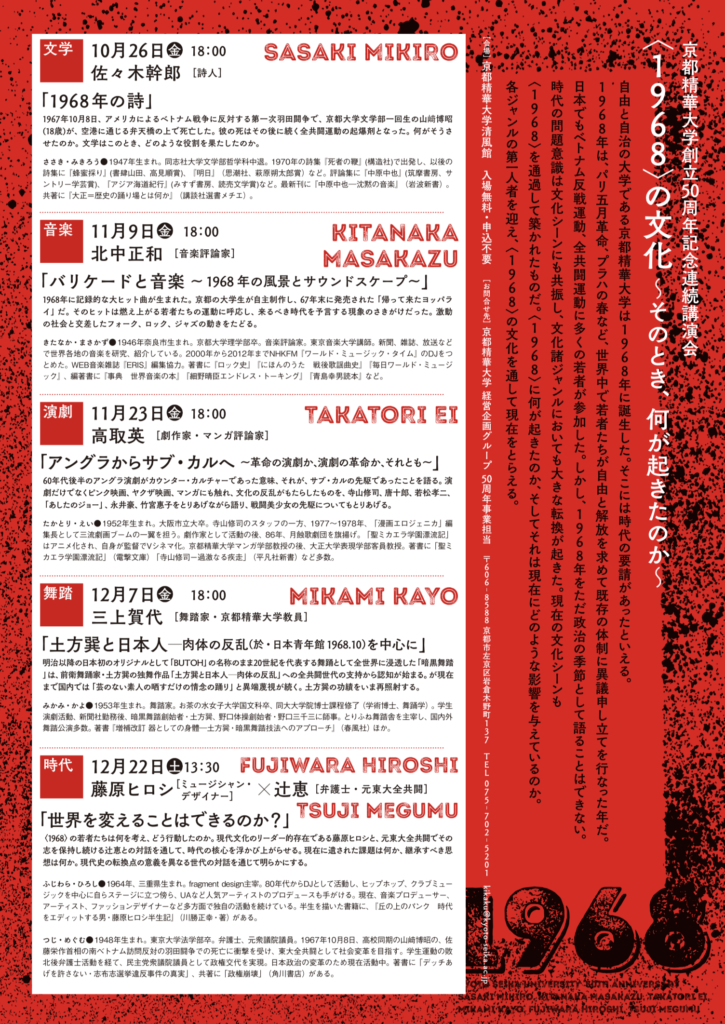 Fifty years ago, various things happened. Or seemed to take place.
The Zengakuren uprising in Narita, the National Liberation Front attacking Saigon, Martin Luther King and Robert F. Kennedy were assassinated, and spring did not come to Prague.
1968 was certainly a year of happenings.
Kyoto Seika University began life as a school at that time. It's where I've more or less been given the title of visiting professor.
1968 was fantastic, but what the hell happened and why?
Was it possible to change the violent images seen on TV for something else?
I have almost no idea. Let's try and ask about everything this time. Hopefully we'll all learn something together.