2018.07.17
Louis Vuitton's 'Time Capsule' exhibition arrives in Japan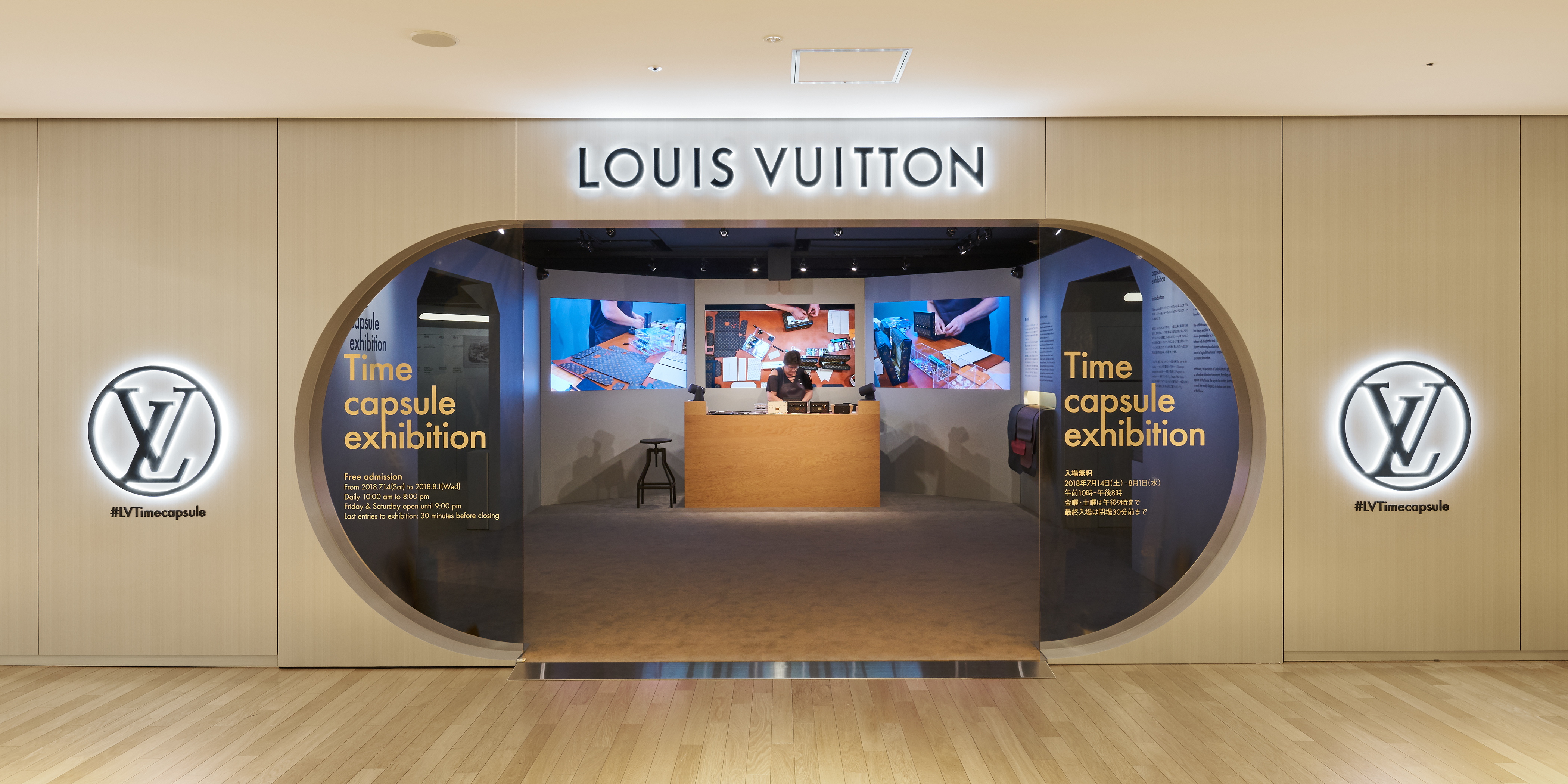 Artisans show off a demonstration of leather manufacturing at the entrance.
'Time Capsule' has landed in Japan looking back on Louis Vuitton's innovation in technology and trajectory of design. The exhibition having come around some of the major cities of the world such as Hong Kong, Los Angeles, and Melbourne is held on the ninth floor of the Hankyu Umeda department store head office in Osaka, Japan. A number of rare products and objects carefully selected from the archive, take you on a journey from when established in 1854 up to now at the venue.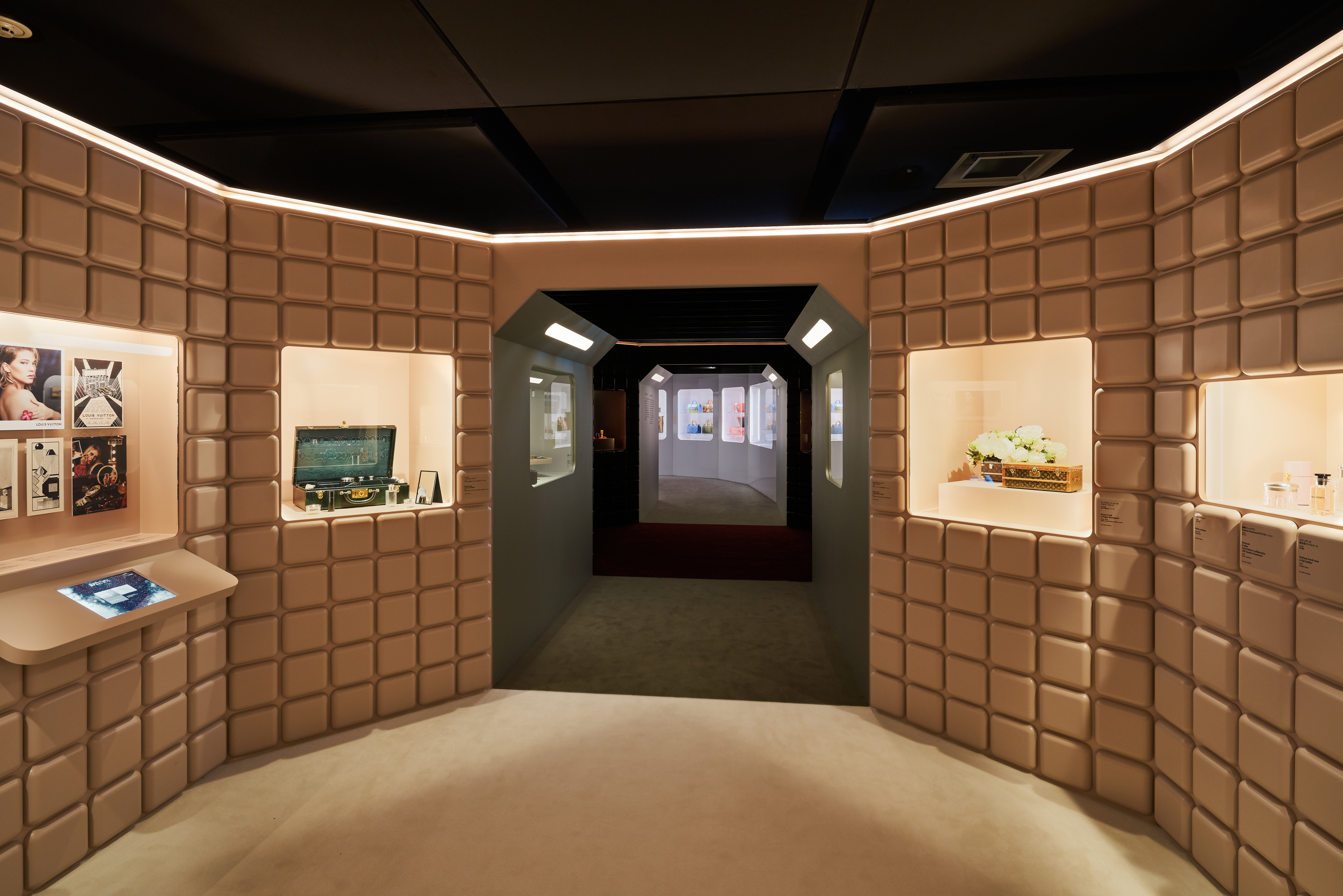 "Elegance and Beauty in Motion" shows how traditionally crafts like perfume, toiletries, and jewelry within the case were rooted in every day life and how they were passed down over time.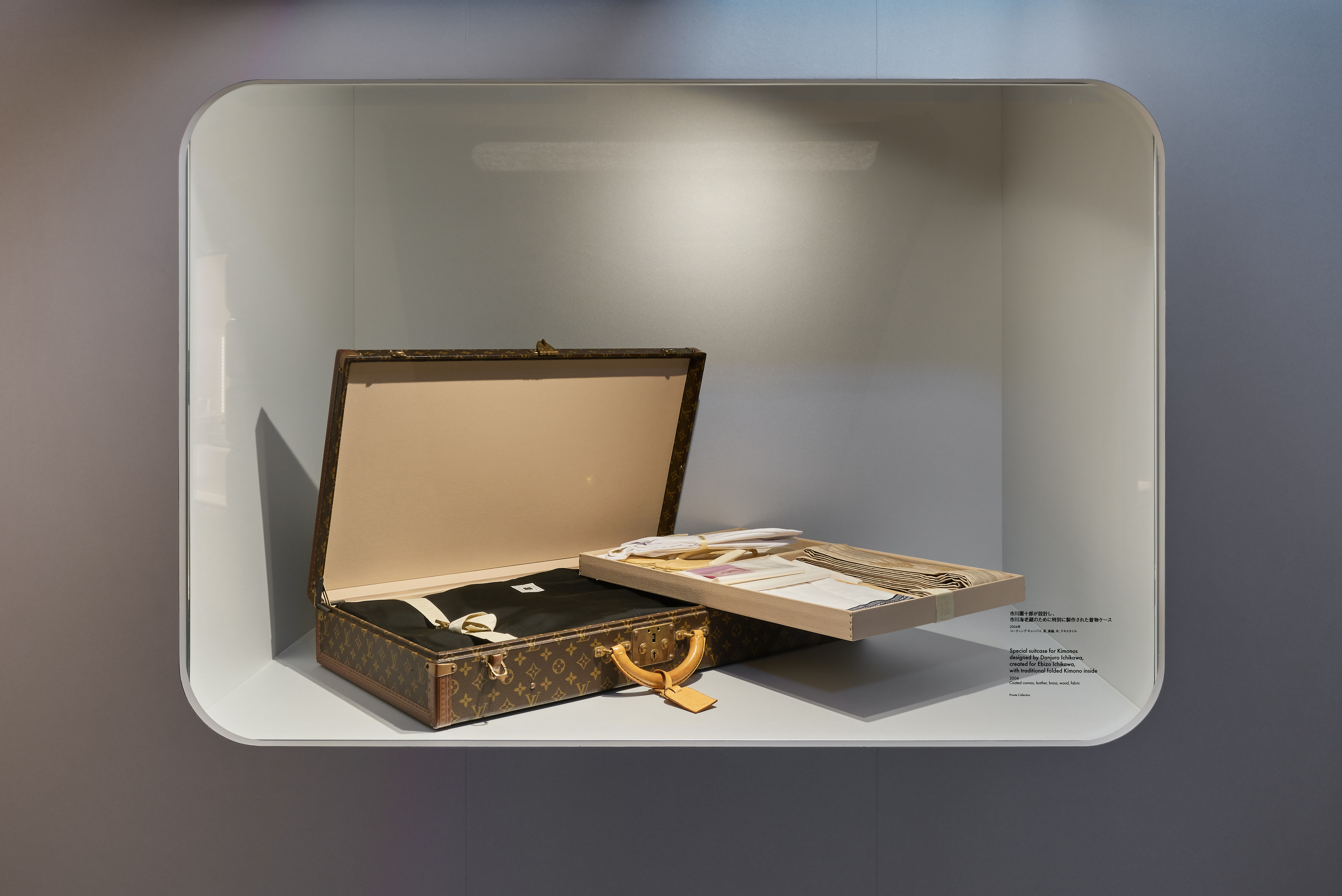 A kimono case commissioned for personal use by Ichikawa Ebizo XI and designed by the late Ichikawa Danjuro XII.
This exhibition introduces themes such as 'Codes of the House', 'Journeys around the World', 'Elegance and Beauty in Motion', and 'Icons of the House' along with visual imagery.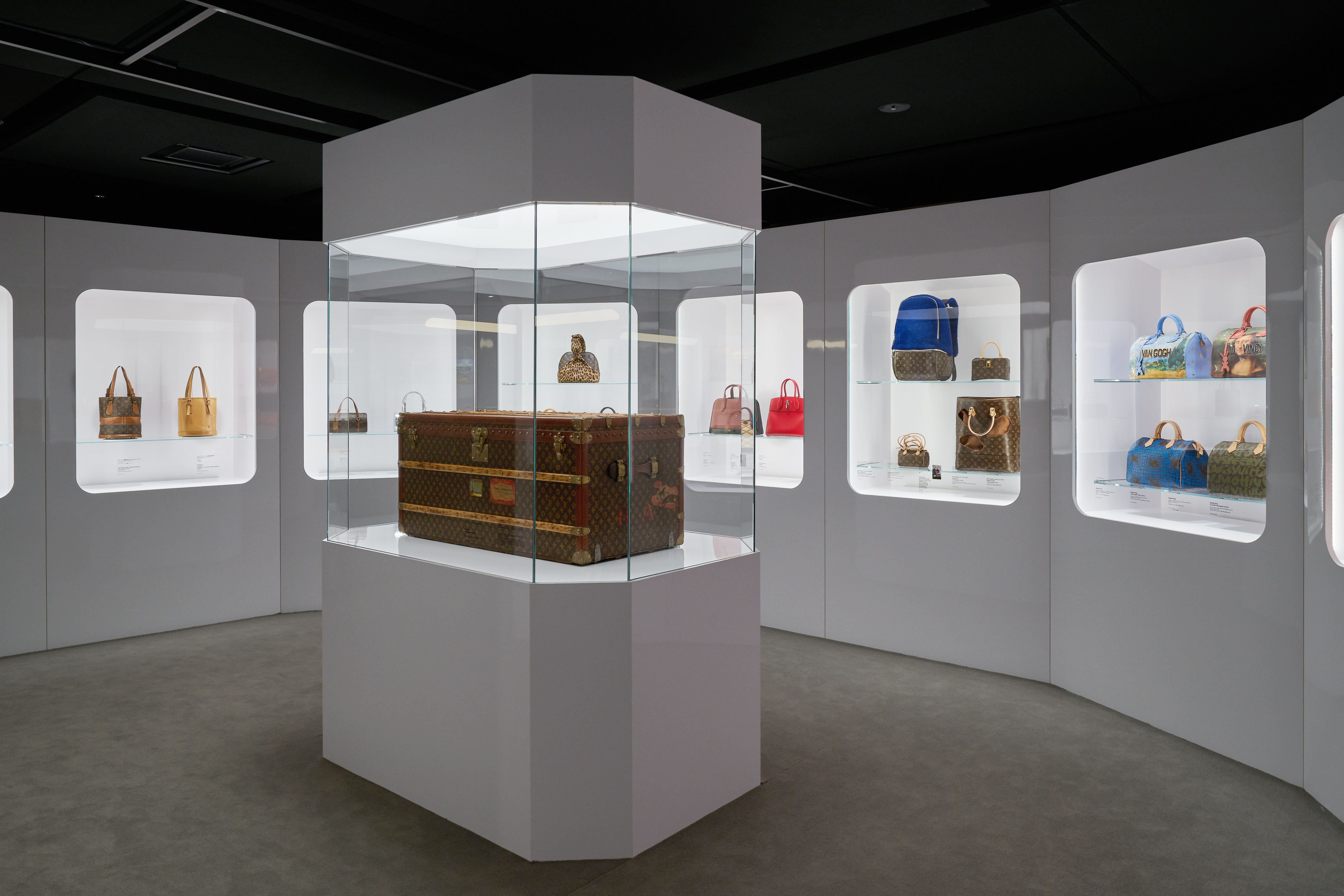 "Icons of the House" focuses on a long history of collaboration.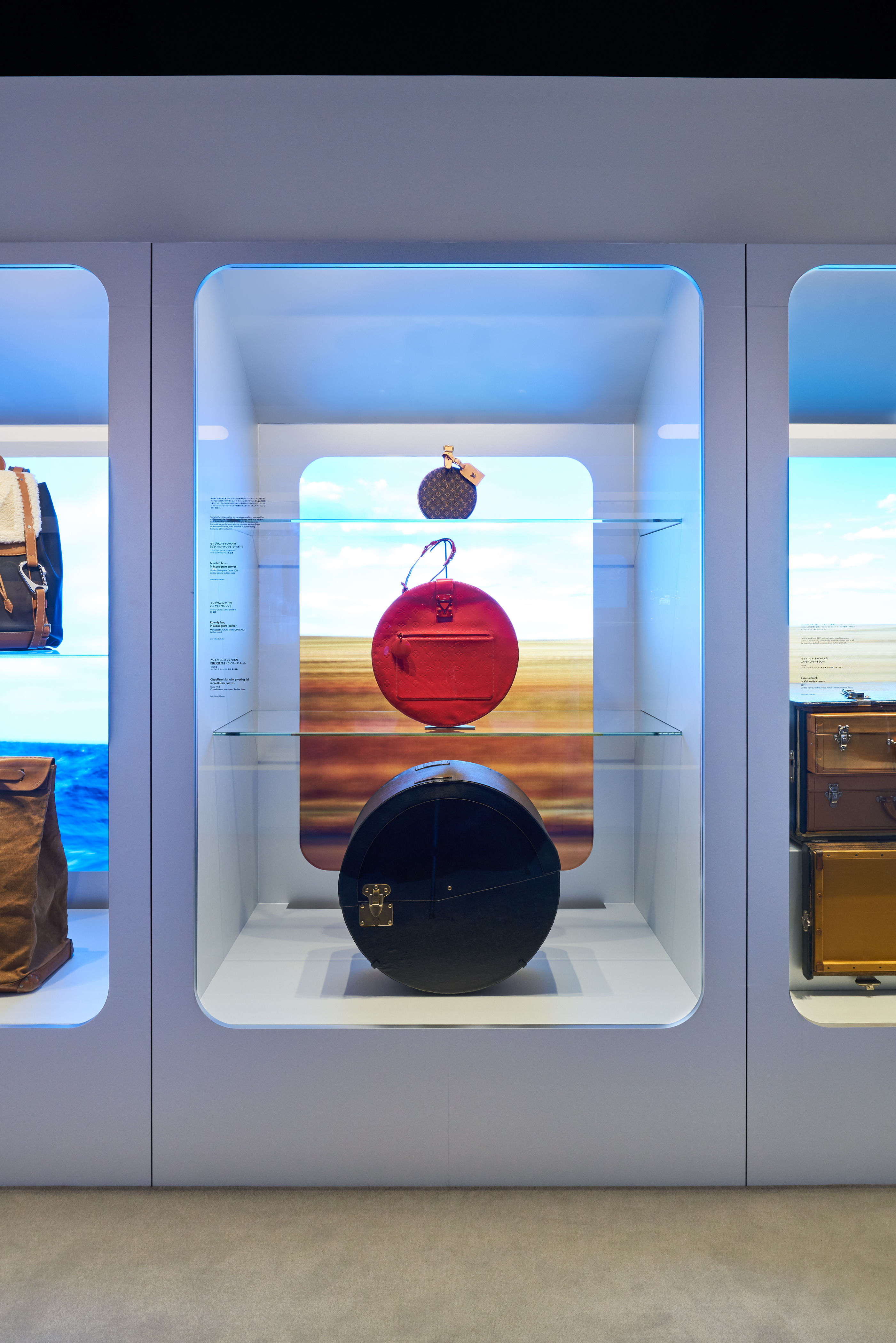 "Journeys around the World". Both bags produced in recent years and previously inspired products are displayed together, giving a glimpse of the path taken by an evolving inherited design.
In addition to artisan visiting Japan from the atelier in France demonstrating the technology of traditional leather manufacturing, a book store at the art stage will be stocked with accessories such as the Gift Collection, as well as books on art, architecture, fashion and travel published by Louis Vuitton. Also, in honor of the 40 years since the first store opened in Japan in 2018, objects from the past to the present celebrating the the relationship between the brand and Japan will also be displayed.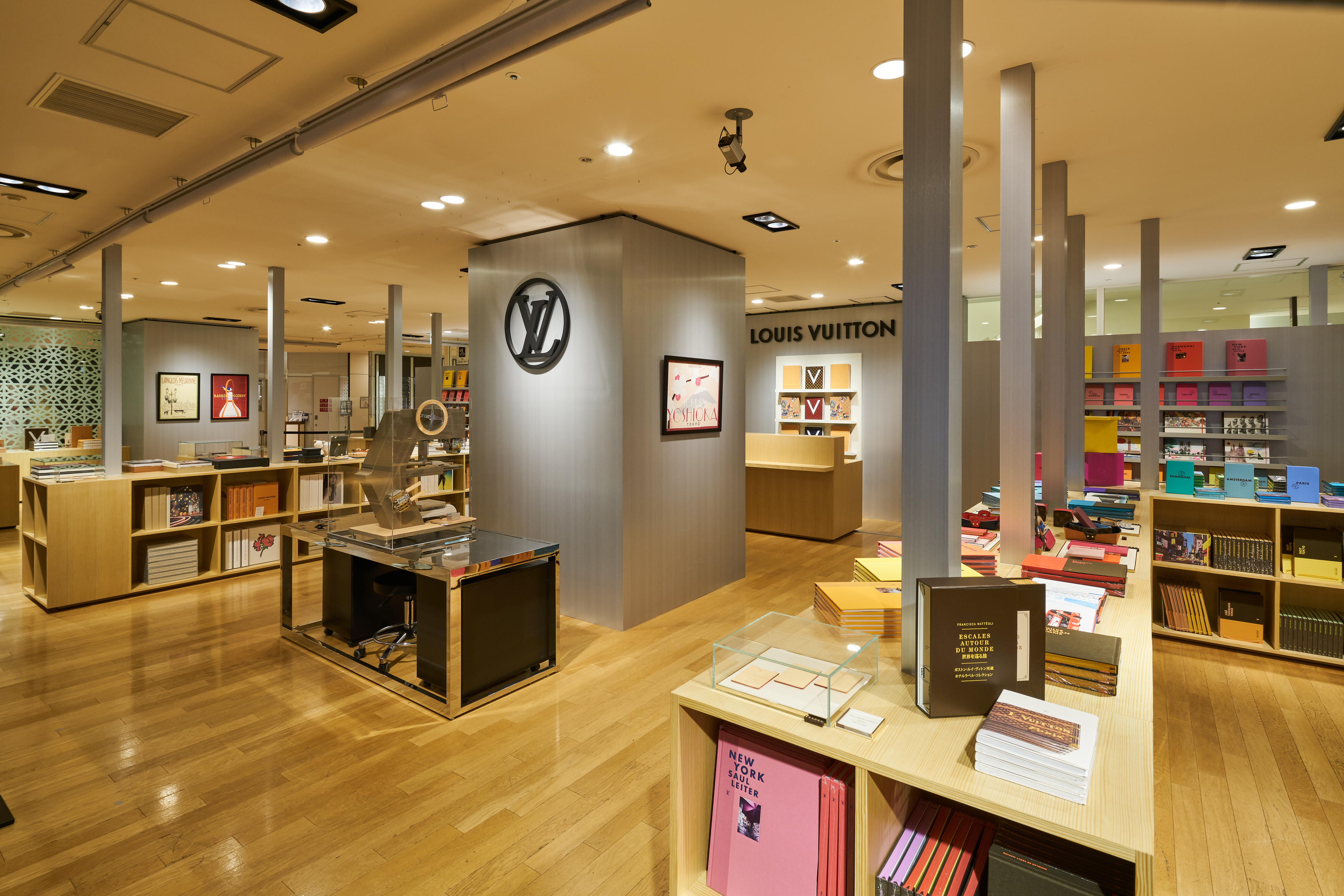 The bookstore
© Louis Vuitton / Daici Ano
■ Time Capsule
Period:​ ​July 14, 2018 (Saturday) - August 1 (Wed)
Duration:​ ​Hankyu Umeda Gallery, Art Stage (Book Store)
Address:​ ​Hankyu Umeda Department Store Main Building 9th Floor, 8-7 Kakuda-cho, Kita-ku, Osaka 530-8350
Opening hours:​ ​10:00-20:00 and 21:00 on Friday and Saturday (last entry is 30 minutes before closing)
Admission:​ ​Free * Entry may be restricted depending on congestion.