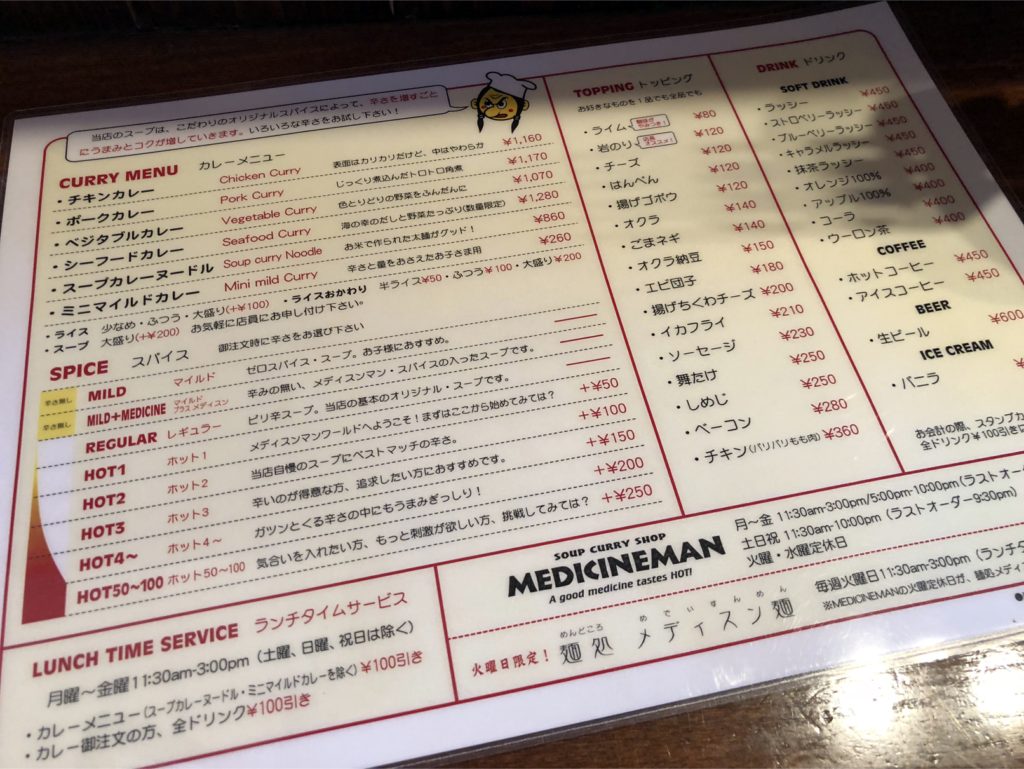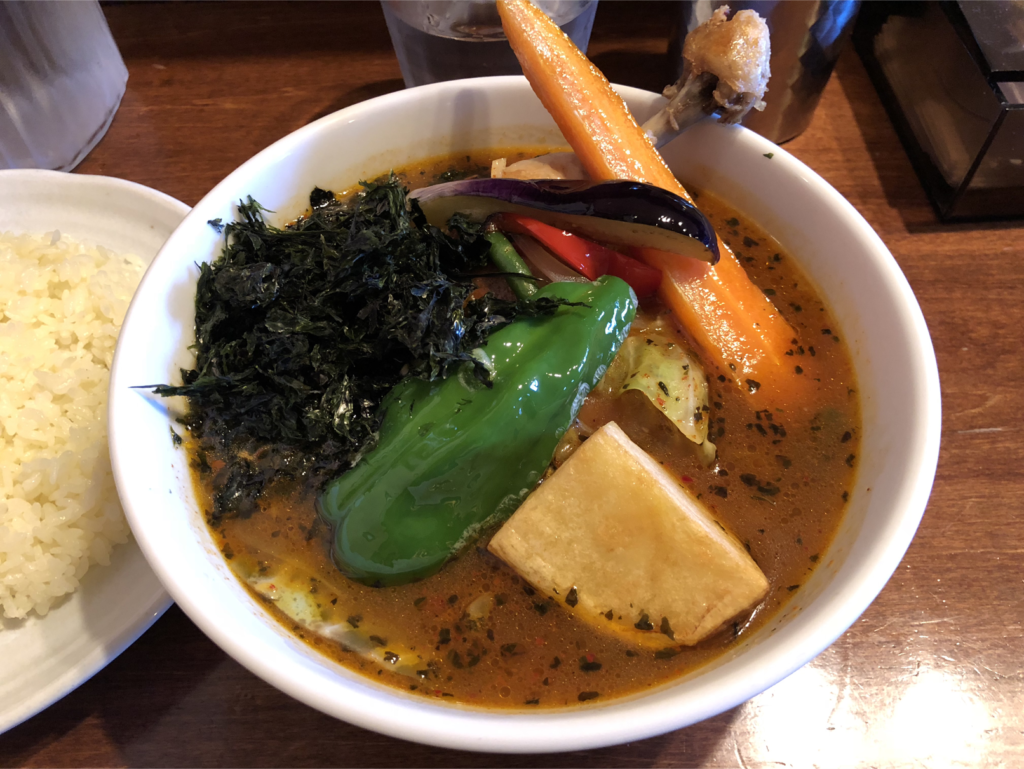 In the past the never gave that much thought to the idea that curry is just extremely soupy, but now I love soup curry.
I came to 'MEDICINEMAN' where I'd previously been gifted retort curry.
This time it's chicken curry. And at level 2, it's slight too spicy. It comes with a topping of iwanori (wild seaweed) and okura.
Actually it's pretty delicious. But I would prefer ingredients to be a bit more tender.
Famous soup curry shops everywhere in Sapporo are doing dashi soup stock by hand and are really tasty.