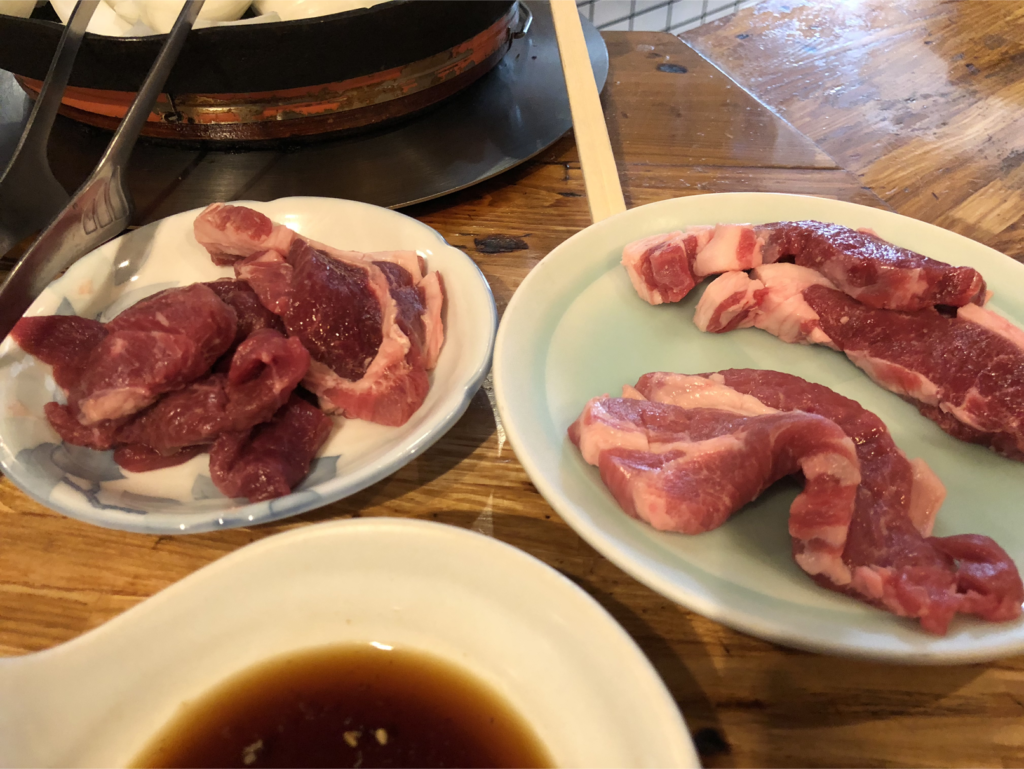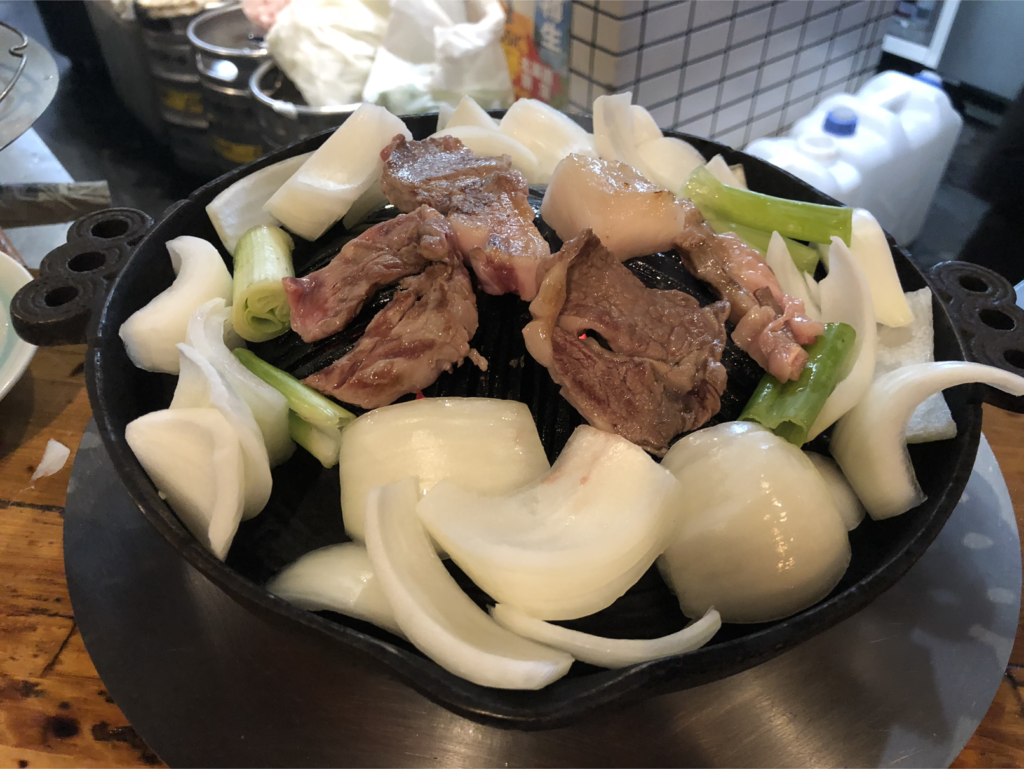 The jingisukan (Genghis Khan) I first ate about twenty years ago on business in Sapporo was a real surprise.
It's not peculiar and, if lucky, more delicious than beef.
Smelling like lamb all over with smoke billowing inside is difficult to deal with, but since then I've been coming here on at night in Sapporo.
Recently I've only looked toward renowned izakaya 'Ajihyakusen', but for a while now have thought of giving 'Daruma' a try.
On investigation, the number of stores are increasing, with very long queues of foreign tourists from all over Asia.
When heading toward the branch I was went to I noticed there aren't that many tourists here for some reason. I guess the place is a bit far away. Waiting inside for 10 minutes, I then sat down.
Everything is prepared in a sauce with plenty of of garlic and pepper. It starts with vegetables casually thrown in a nabe (hot pot). 
In addition to jingisukan, there's now something called ue-niku (upper cut) on the menu. Receiving tender sashi meat is a complete fluke which rarely ever happens. So, ordered one of each, one traditional jingisukan and one ue-niku. Naturally ue-niku tastes good. but even so the taste of 'Daruma' I guess is quickly grilling and eating jingisukan.
It seems as if they're still offering the service of adding tea to the last remaining sauce to make soup.