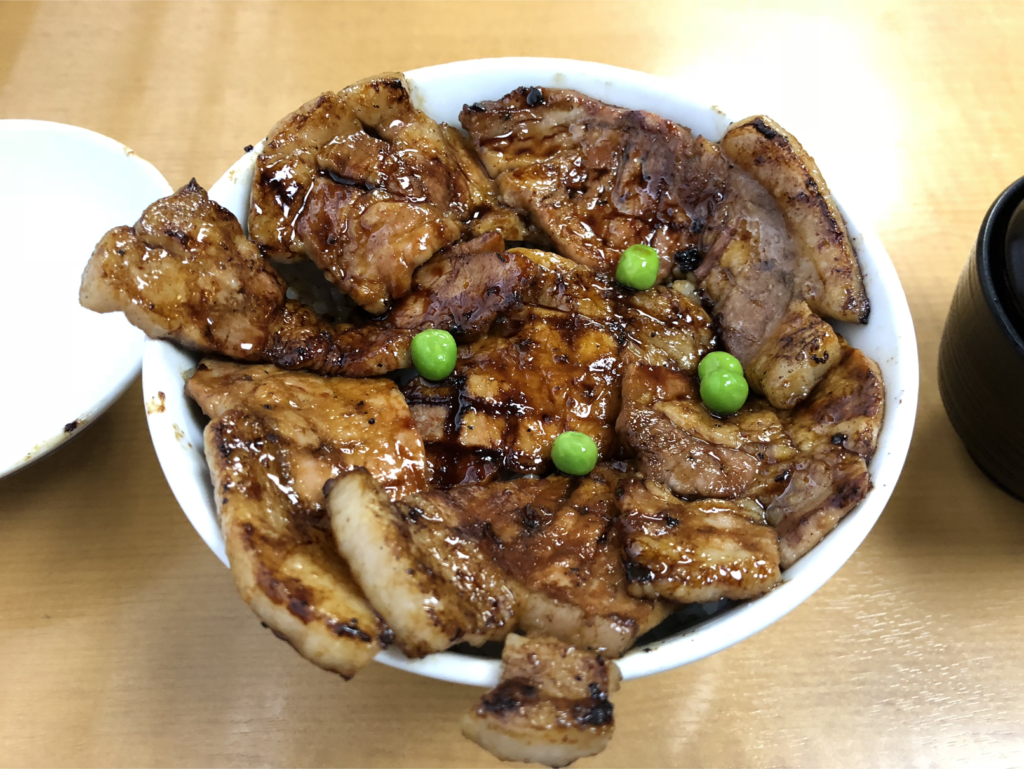 I stop for lunch on the way from Nemuro to Sapporo.
Obihiro is known for it's buta-don (pork belly on rice)
I slip past the curtain and through the door of the famous 'Pancho'.
As you'd expect, it fills up as soon as it opens. There's no menu on display inside. Instead, expert staff bring the menu over and take your order.
Buta-don comes as shō (deluxe) chiku (special) and bai (standard) but the main difference between each one is the amount of pork. Each one is explained, but although it would be better if they were already written down on the menu, the shop has been around for some time. It has it's own way. Finally, I'm asked whether to add on miso soup.
The buta-don soon comes out and ta-re sauce has a dense flavour. A taste of the North.
And even though the meat is thick, it's tender. This is pretty delicious.