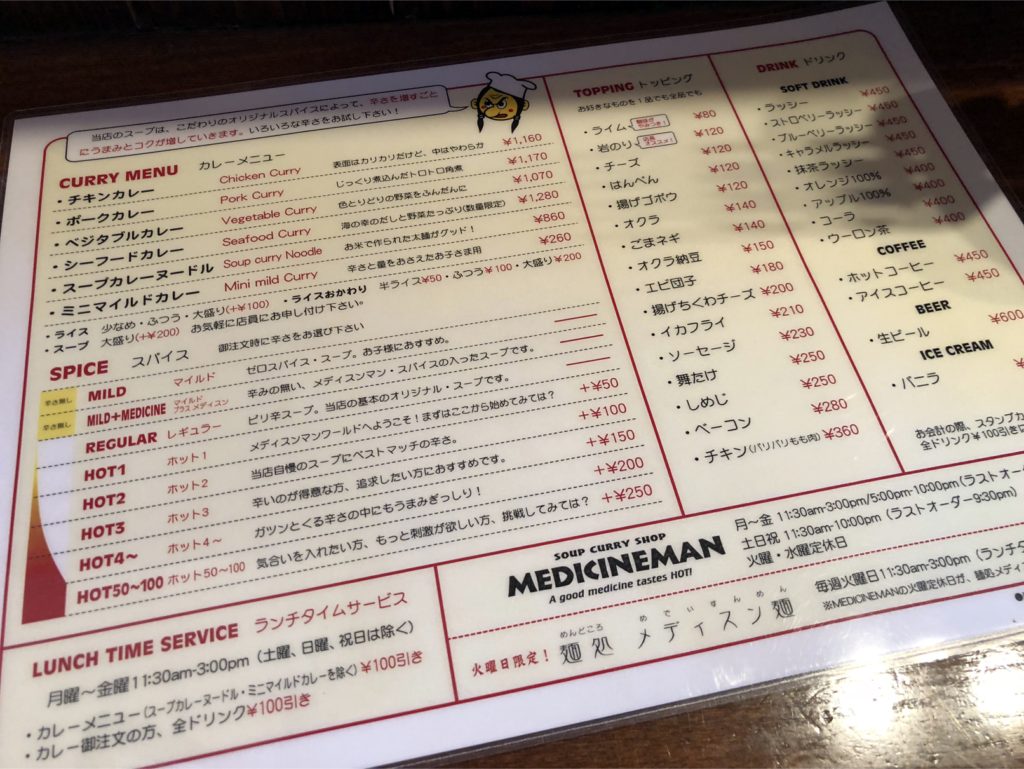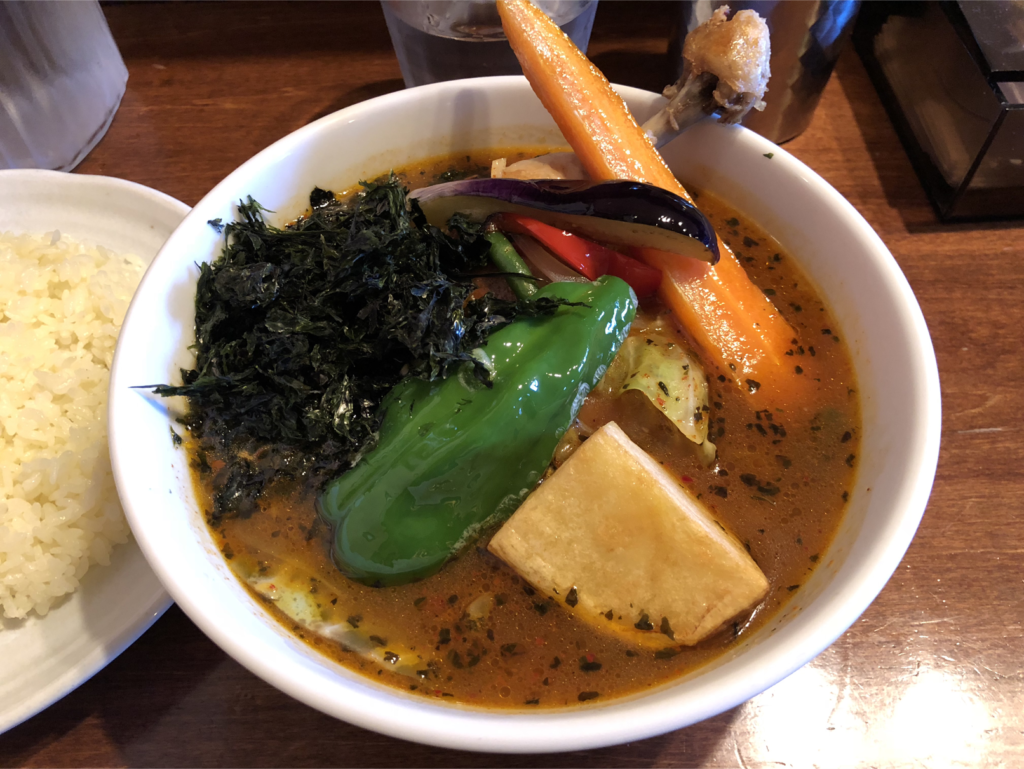 In the past it was curry just like a shaba shabba, and I thought about it, but I did not come to the pin, but nowadays I love soup curry.
I came to "Medismann" previously got a retort souvenir.
Chicken curry. A little hot weather is hot 2. Topping with rock and okra.
No, it is delicious. I prefer pretty soft material.
The famous soup curry soup in Sapporo is really tasty with soup everywhere.
Medicine Man (MEDICINEMAN)
Hokkaido Sapporo-shi Chuo-ku Minami-Sōjyo West 10-1-18 Goodville 1F
011-552-5456