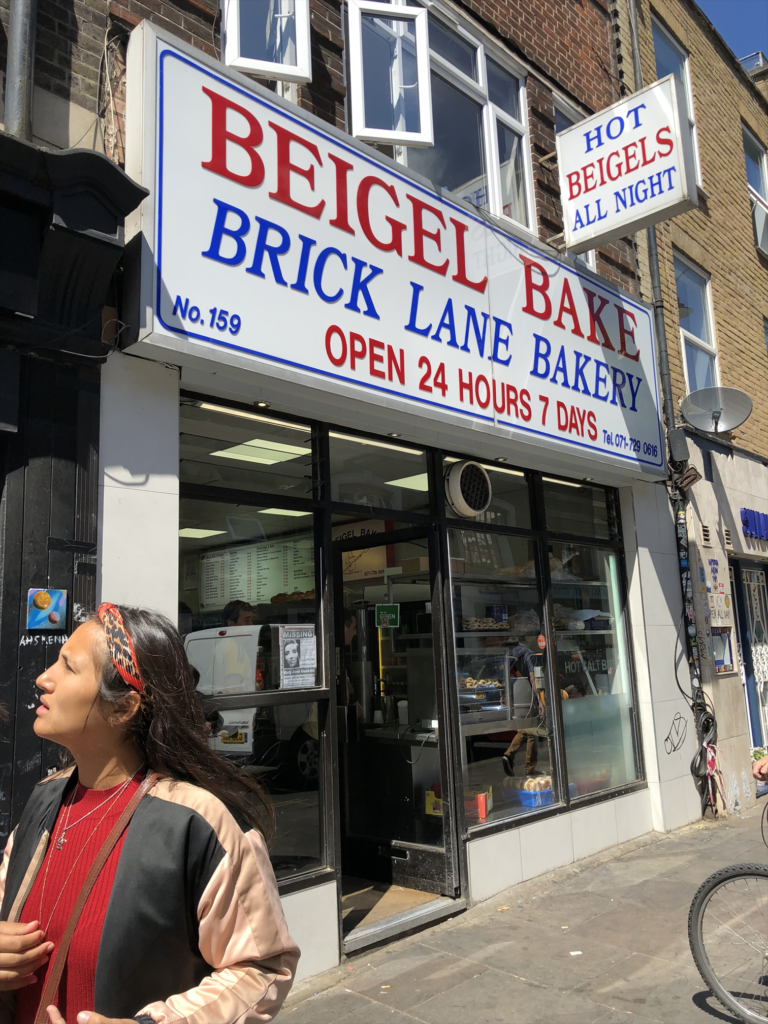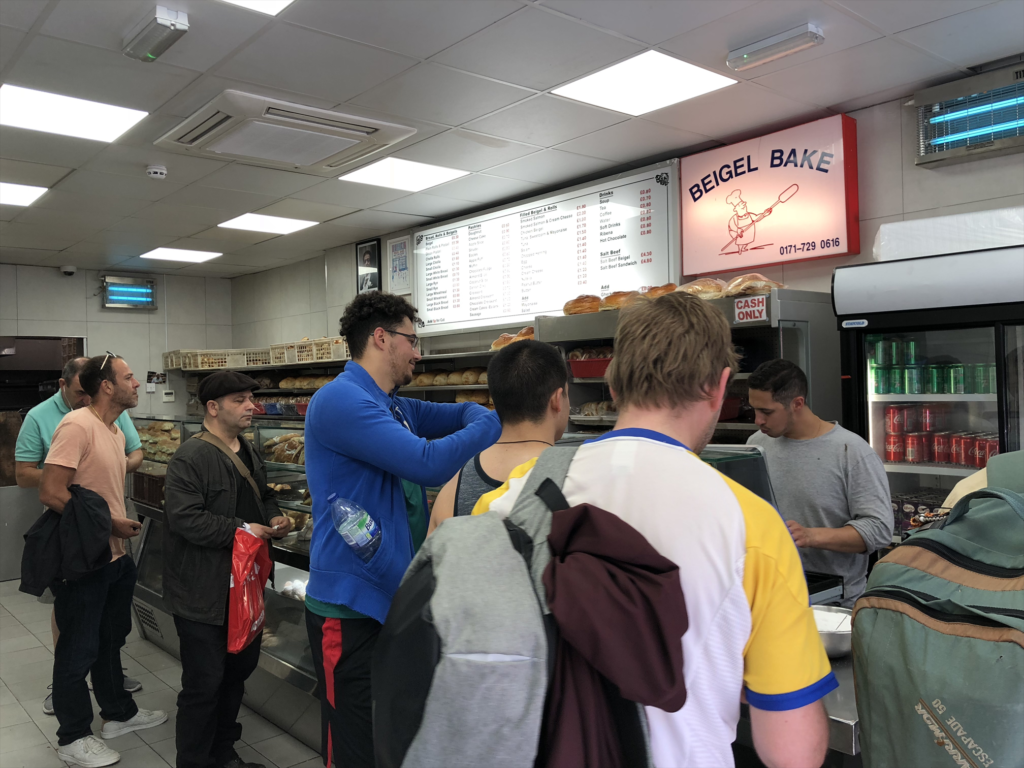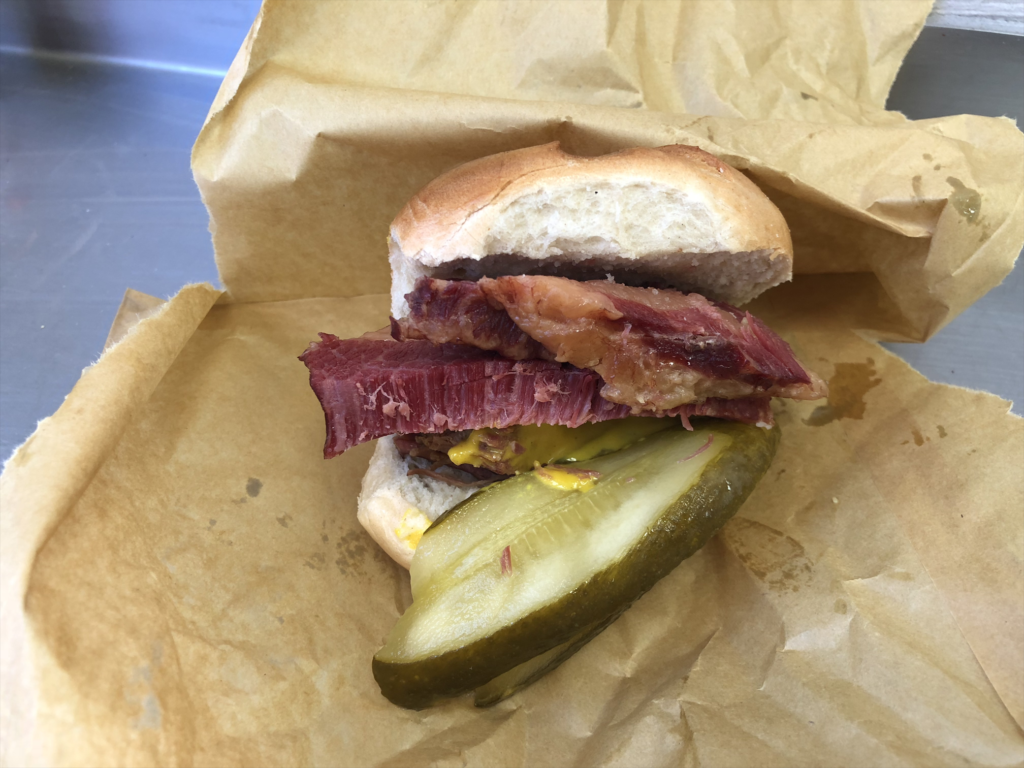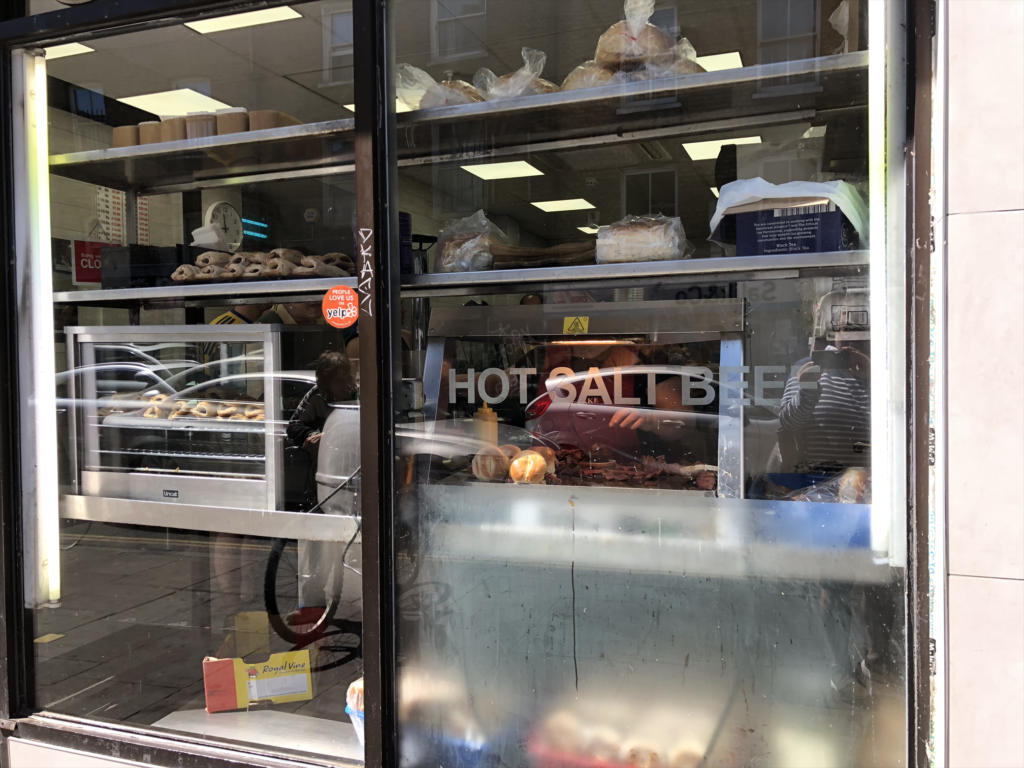 When it comes to Bagels, they're the staple of New York breakfasts.
And when it comes to the Pastrami sandwich, 'Katz's Delicatessen' in New York is a tourist hot spot.
However, the breakfast here in London is in no way inferior.
Here, 'Beigal Bake' is open 24 hours a day.
I visited London for the first time in January, and when looking for good places to eat was told by a former staff member, "the pastrami sandwiches here are really tasty!"
Although I'm fully prepared this time, it's certainly great pastrami beef here. And the cut is really thick! It's called something like Salt Beef or Salty Beef.
Lunch time in Shoreditch is spent here. A good place to have been told about.