2018.06.26
Zeughauskeller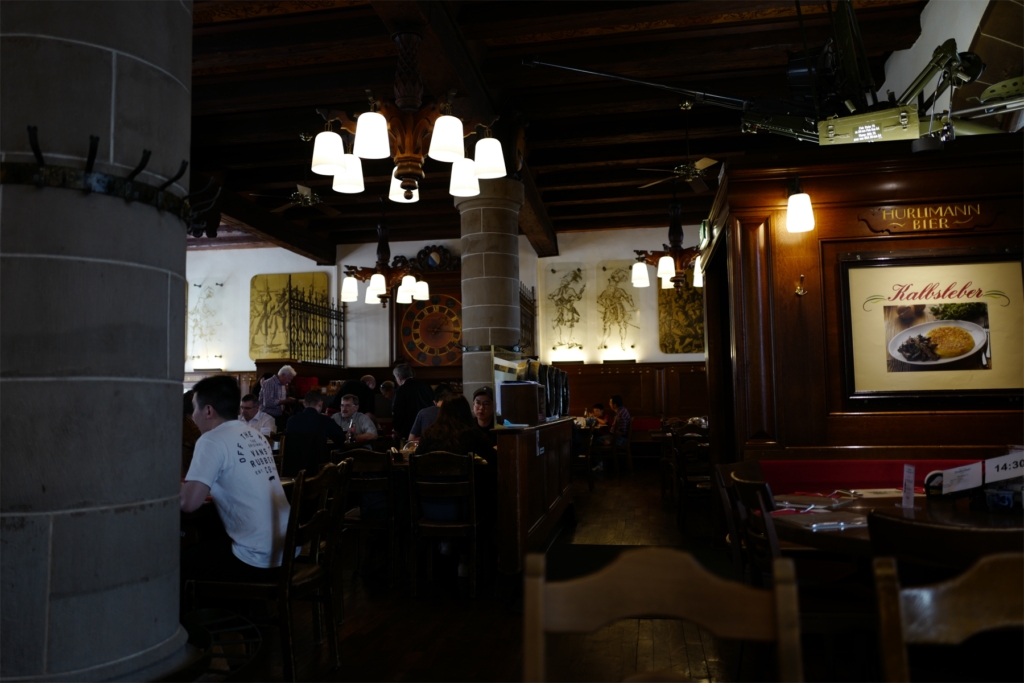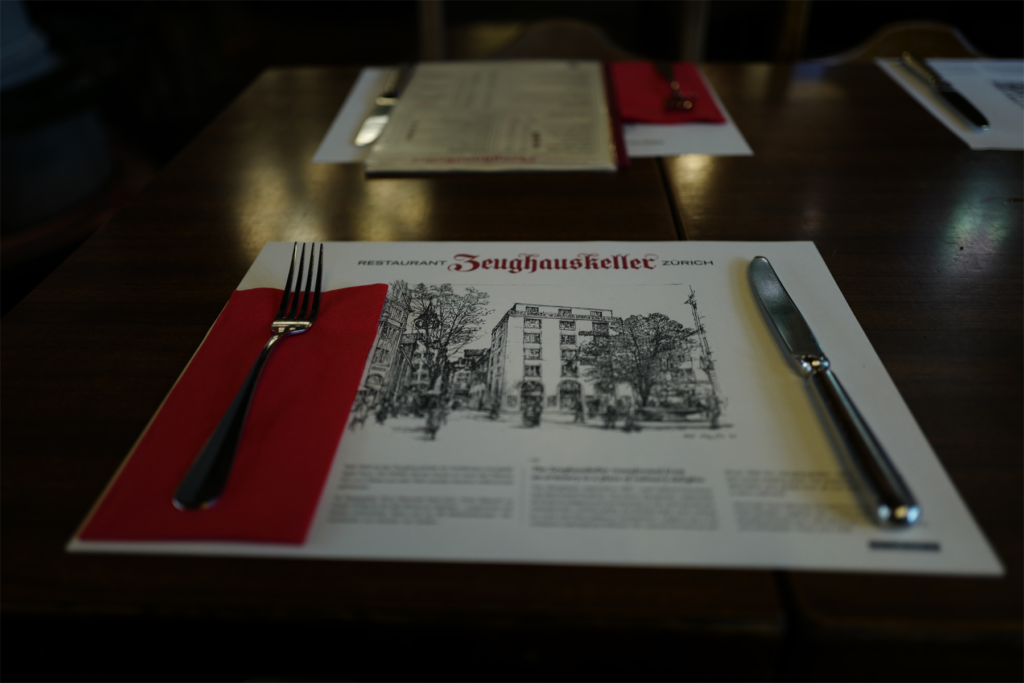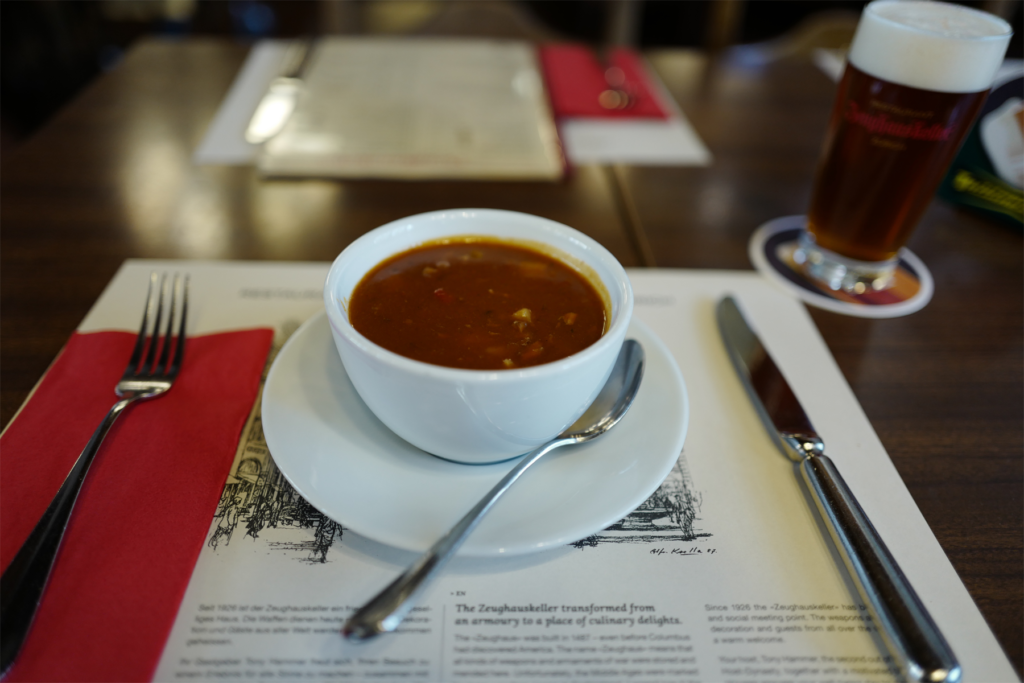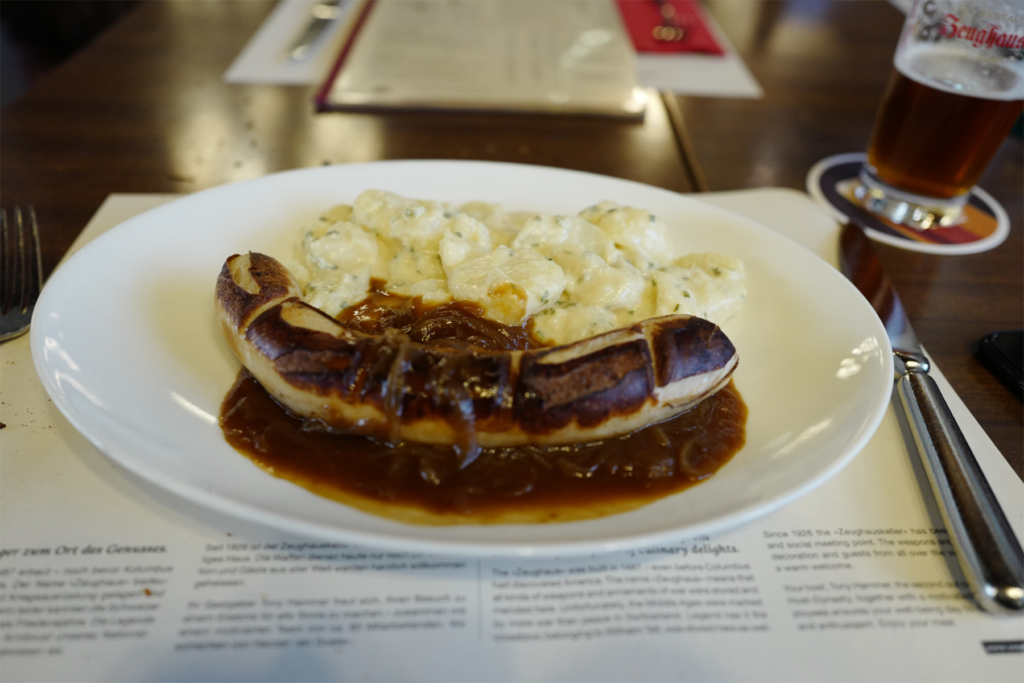 I went to Europe on business for an exhibition held in a town in Germany and was supposed to be two days to hang but finished in one (lol)
So went to Zurich for the day having talked at the exhibition hall about how popular Swiss design is and Freitag's flagship store which sounds really interesting.
The trip that take about 2 hours to cross the border, taking a long cheap bus ride and crossing the lake by ferry.
On arrival I eat at a restaurant renovated from an old armoury.
Food is like basic German cooking. Hungarian style soup with a strong taste seems just like demi-glace sauce.
At any rate, everything is rich in taste.
When I'm in Europe, the land feels connected. There are borders, and currencies are different too, but lives of cities and the people there hardly ever change.
It's life at a gentle pace.