2018.06.08
'NOWHERE FC in the PORTER Gallery 1' open from today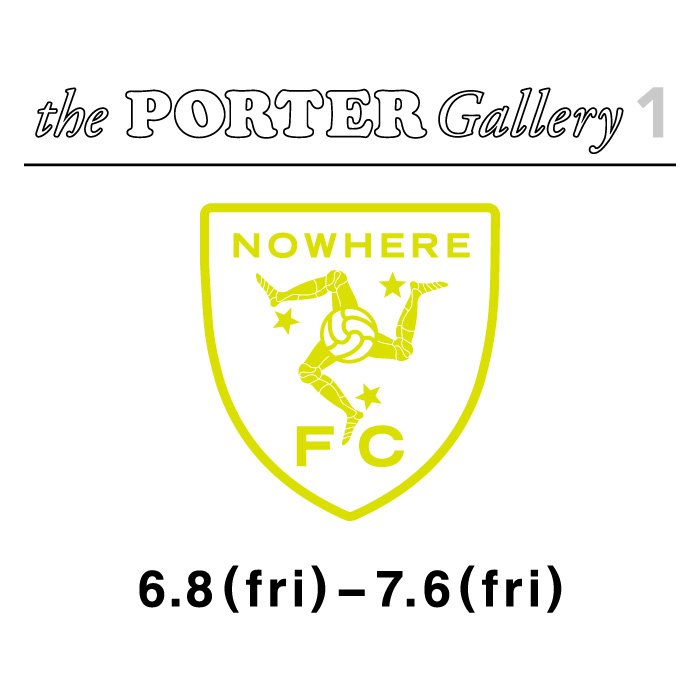 The event of the new amateur street football club 'NOWHERE FC' founded in 2010 and based in New York and Milan with members from every country will be held at PORTER Omotesando's The PORTER Gallery 1.
Diego Moscosoni who launched the amateur street football club NOWHERE FC has been a designer for Supreme and Marc Jacobs for many years.
Despite being a football club, it's also a group of creators with a worldwide network of fans who hold unique events that go beyond any genre, including managing food shops, and launching products such as street wear and art, and their own hand-dyed football kits.
NOWHERE FC in the PORTER Gallery 1
June 8 (Friday) – July 6 (Friday), 2018
at The PORTER Gallery 1, PORTER OMOTESANDO
Collaboration items will be released at this event, made using hand-dyed fabric that represents NOWHERE FC. The hard-to-find-anywhere NOWHERE FC kit will also be unveiled with a new design to commemorate this event.
There are four items below made in collaboration with PORTER. Each will come in either red, green, or yellow.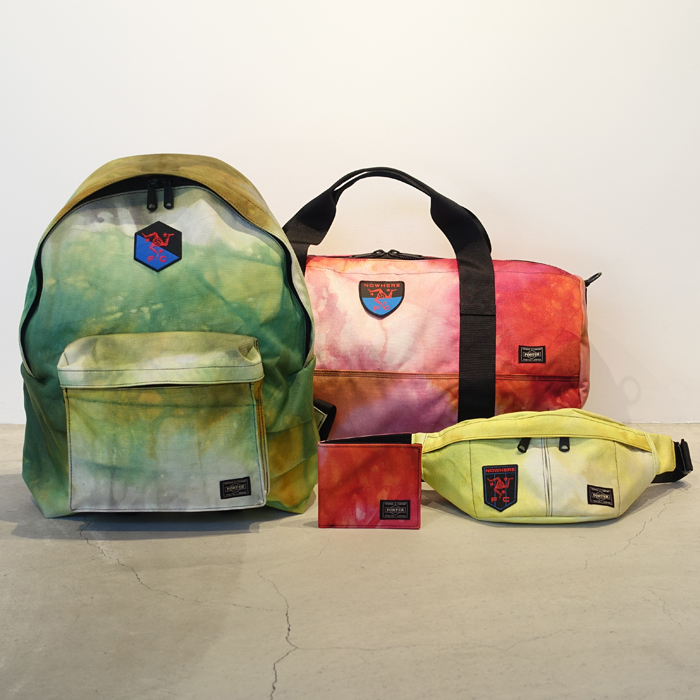 Boston bag, ¥48,000 / Daypack, ¥36,000 / Waist bag, ¥28,000 / Wallet, ¥18,000 (all prices exclude tax)
PORTER OMOTESANDO
03-5464-1766
https://www.yoshidakaban.com/shopinfo/omotesando/