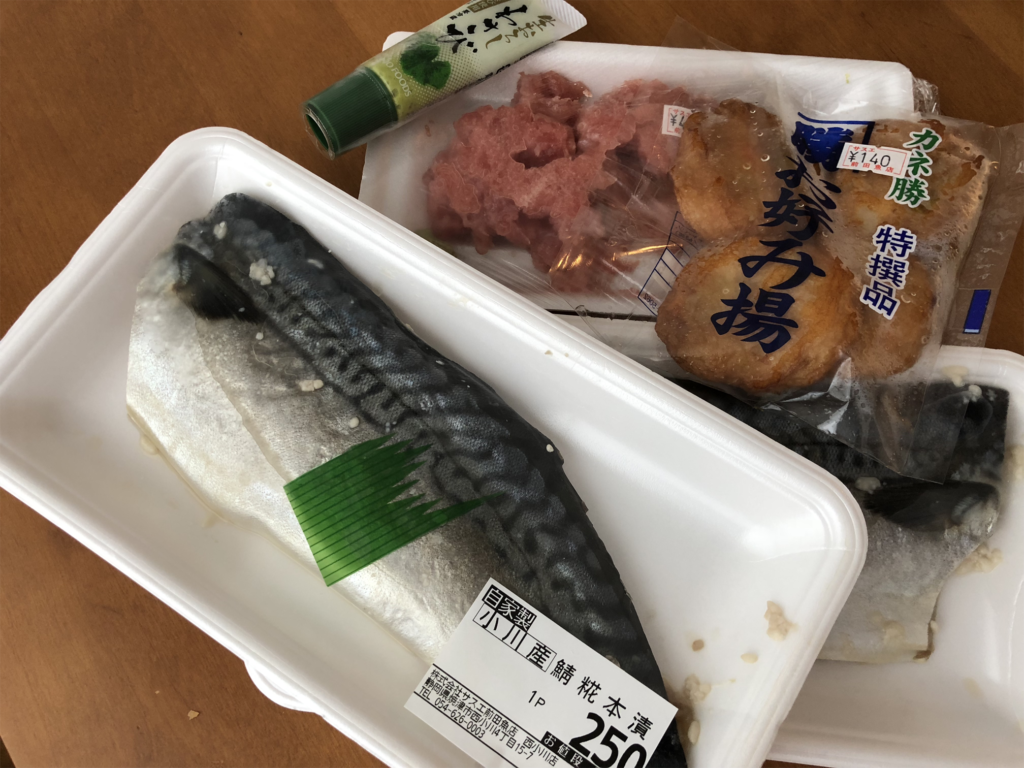 The morning after having tempura I headed straight for Sasue Maeda fish shop.
I stocked up on all sorts of sashimi and so on, but it was cheap.
Fatty tuna added after is pretty common, and tastes natural.
Bento lunch boxes also seem like they're served at midday.
I recently bought some himono (dried fish) at Numazu Port, but wanted to stretch my legs a little and come here.