2018.06.01
JINS PAINT × MTV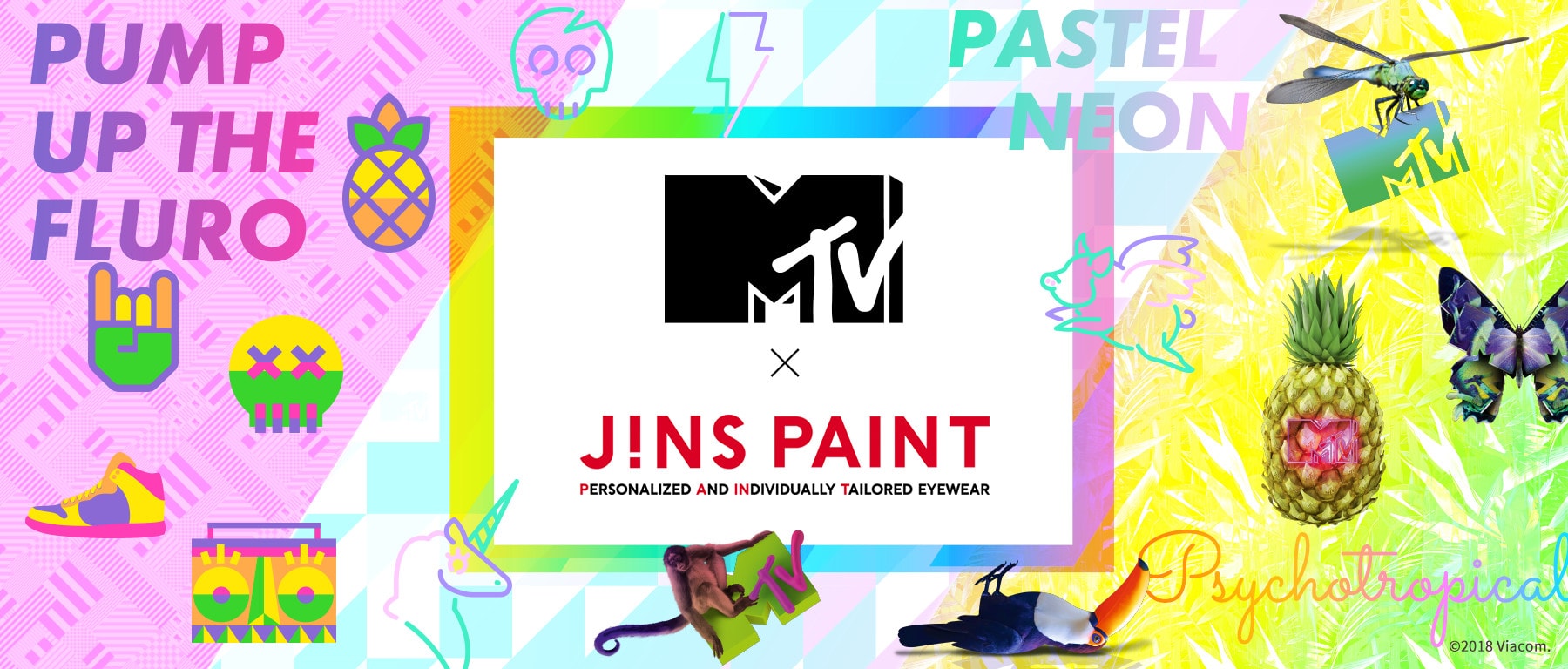 JINS PAINT has collaborated with the world's largest music & entertainment brand "MTV", which has performed various collaborations and has provided a wide range of eyeglasses enjoying not only vision correction items. A design that can be worn with eyeglasses with a unique worldview of MTV pop has been realized. Lineup is expanded with abundant variations of 25 kinds of eyeglass patterns, 83 kinds of eyeglass stamps and 71 kinds of sunglass stamps.
Various designs are prepared, such as arranging the familiar MTV logo in tropical tropical tone or pop geometry and combining MTV logo with animals and plants and tropical resort motifs, and the future season, music Ideal for leisure events such as festivals and overseas trips. Why do not you enjoy your own favorite "differenceable" glasses with pop and originality?
JINS PAINT × MTV
* The order will be closed as soon as the expected order quantity is reached.
Delivery in about 2 weeks from order
* There is a possibility of going back and forth depending on the order status and shipping situation.