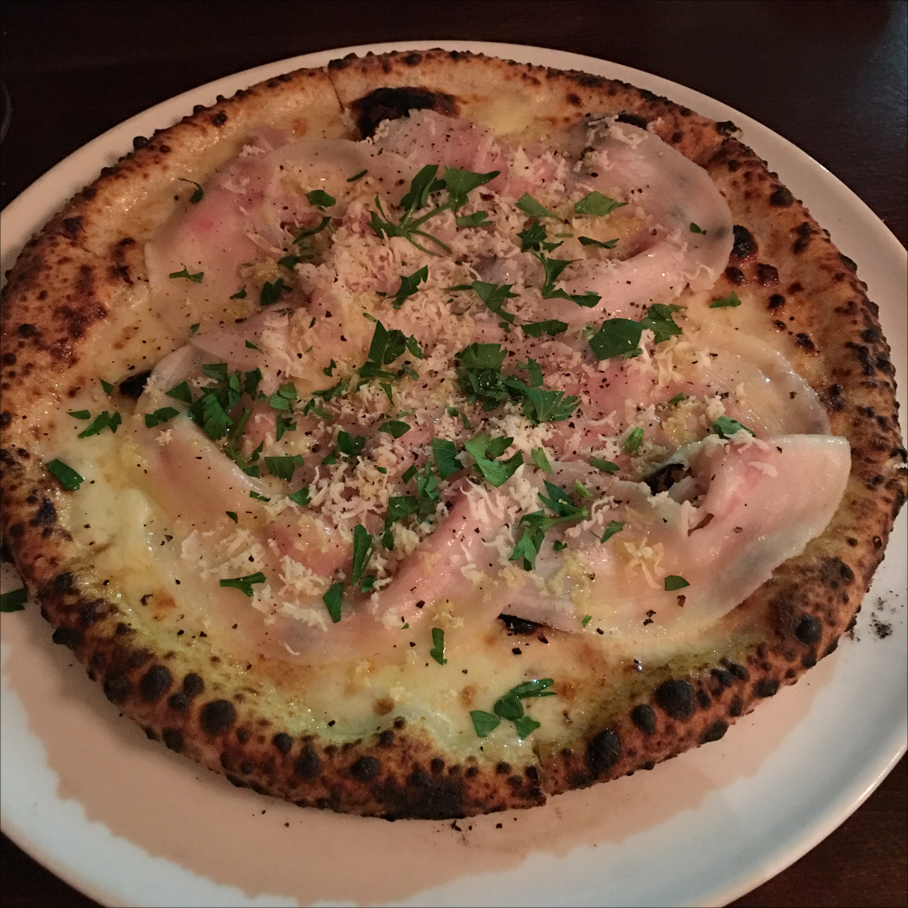 The Tokyo shop of the best Italian Pizza restaurant in Yokohama.
​ ​As a guide, 2 hors d'oeuvres and a pizza, However, pasta is for 2-3 people. Hors d'oeuvres are common in Italian cooking but relatively uncommon here and so feel unique: Fried chicken with truffle on top, not fried seafood and zucchini as expected.
At first it's salad and something fried. A main pizza but not half-and-half. As far I'm concerned, I honestly never tire of eating food this good. My first thought was to order the house pizza 'Gareone'. Ham and mozzarella, horseradish pizza without sauce. A rare combination.
Delicious! The base is thin, and dough is crisp without being too crispy. This is so good! It definitely doesn't match the heavy ingredients. Have 1 pizza per person if you go for this. It is also delicious.
It was a Friday night and not too busy, so I'll go again!